Adding the 'Tech' Ingredient to the Swedish-Ukrainian Relationship
Just a week after the historical Climate Change Conference in Glasgow we gathered together influential business leaders, government officials, and local experts from Sweden and Ukraine. Our aim was to discuss today's practical technologies and purpose-driven innovations that support sustainable development. To achieve this goal, Sigma Software Group in cooperation with the Embassy of Sweden in Ukraine, co-organized the 9th Sweden-Ukraine Business Forum in Stockholm (SUBF).
Why Tech for Good?
It's almost a cliche to say that the world is on the verge of dramatic changes, but it is. It is certain that the metamorphoses we're witnessing will affect not only every single person in every corner of the world, but also our descendants' ages from now.
But there is a way to make these changes more favorable for you. And since you're here reading this blog, you know the answer.
We believe that technologies and organizations that invent them define our future like nothing else. With this thought in mind, we've decided to dedicate the Sweden-Ukraine Business Forum to the Tech for Good topic.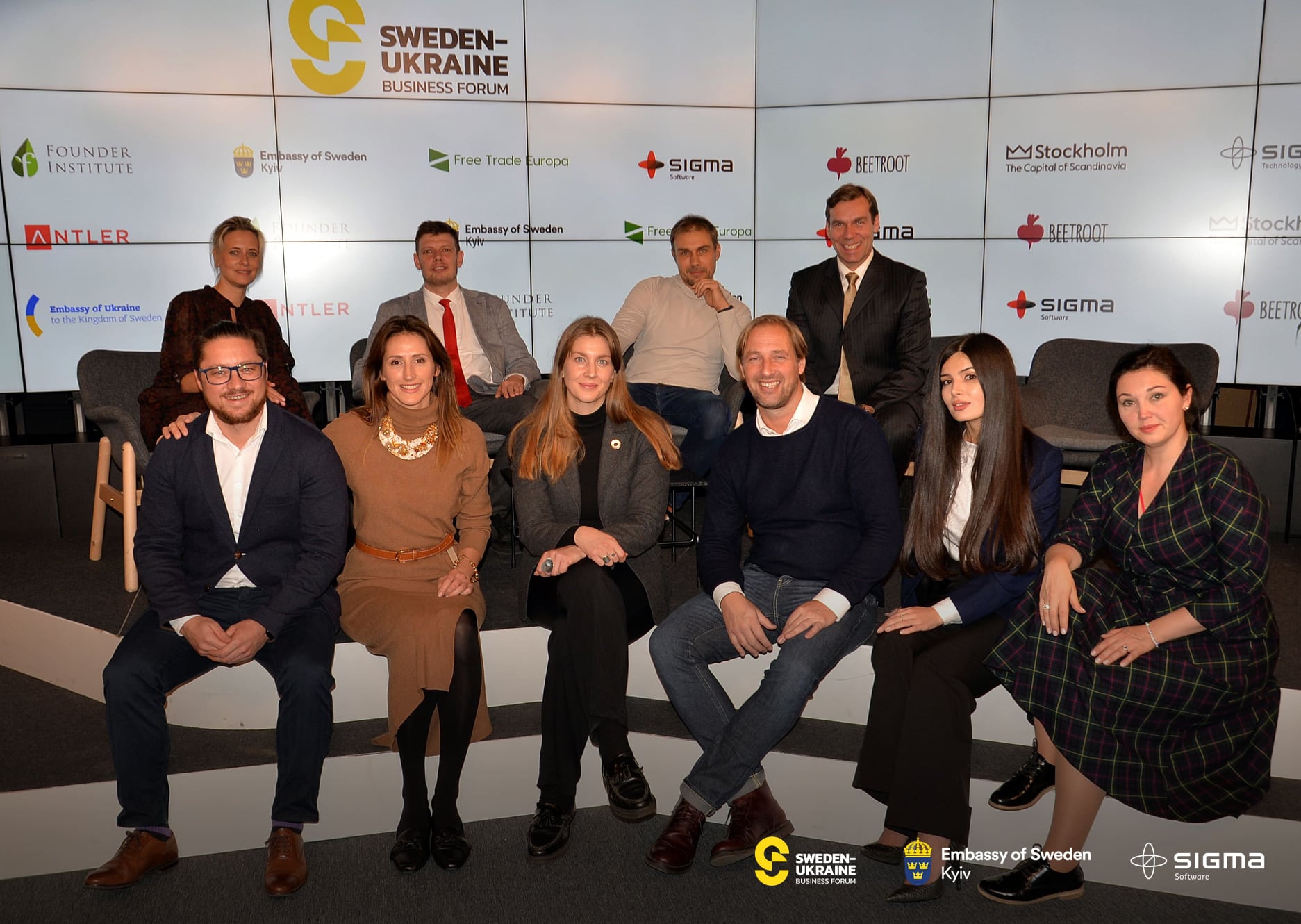 We wanted to learn more about the changing nature of business and how purpose-driven innovation organizations are paving the way for the new Net Zero Economy.
How a focus on higher purpose strengthens business
Today, 'purpose' is a must have in the business world. According to McLeod & More, organizations without a clear higher mission beyond profits alone are destined for mediocrity. They are houses without foundations.
In 2020 the Reputation Institute put Higher Purpose first among the most important reputation trends. According to Larry Fink, the CEO of BlackRock, purpose is not the sole pursuit of profits but the animating force for achieving them: "It is the engine of long-term profitability."
Millward-Brown Optimor and Jim Stengel's study shows that purpose-driven companies witness higher market share gains and grow three times (!) faster on average than their competitors.
Here's how it helps businesses:

© 2020 GLOBAL TRENDS IN REPUTATION
Over a 10-year study of strong reputation, the LEGO Group and the Walt Disney Company have always been among the Top 10. Their secret sauce beyond excellent products and services is innovation and purpose.
Why Sweden?
Sweden is a pioneering country in sustainable development and social impact creation. It is a world leading powerhouse of innovation and equality. Swedish companies are transforming healthcare and implementing cost-efficient transport systems, fighting against the global shortage of drinking water, and much more. There are many investment funds and accelerators in Sweden that support socially impactful companies.
The country is full of entrepreneurs who are literally re-inventing how business interacts with society. This is why we invited such famous brands and companies as Vinnova, Tre, Formpipe, Karma, Ericsson, Kry Livi, DanAds, and many others to be contributors at this year's SUBF.
Sweden is also a perfect role model for countries such as Ukraine. It's worth mentioning that over the past 10 years, cooperation between the two has been characterized by a steady upward trend. Sweden is among Ukraine's largest EU investors. As of the beginning of 2021, the volume of Swedish investment in the Ukrainian economy amounted to $543 million. Around 90 Swedish companies are present in Ukraine, including IKEA, Scania, and Volvo.
Sigma Software Group is one of the bright examples of the Swedish business presence in Ukraine. Besides being one of the biggest IT companies in Ukraine (1800+ specialists), we nurture our own ecosystem that consists of Sigma Software Labs business incubator, Sigma Software University, and theSID Venture Partners Fund I. Since 2017 we've invested more than $6,5 million in Ukrainian startups.
The Sweden-Ukraine Business Forum as one of the drivers
As has been said, our countries have had a close business exchange for many years. This year we've joined the Embassy of Sweden in Ukraine in order to drive this cooperation further with a bias towards technologies and innovation.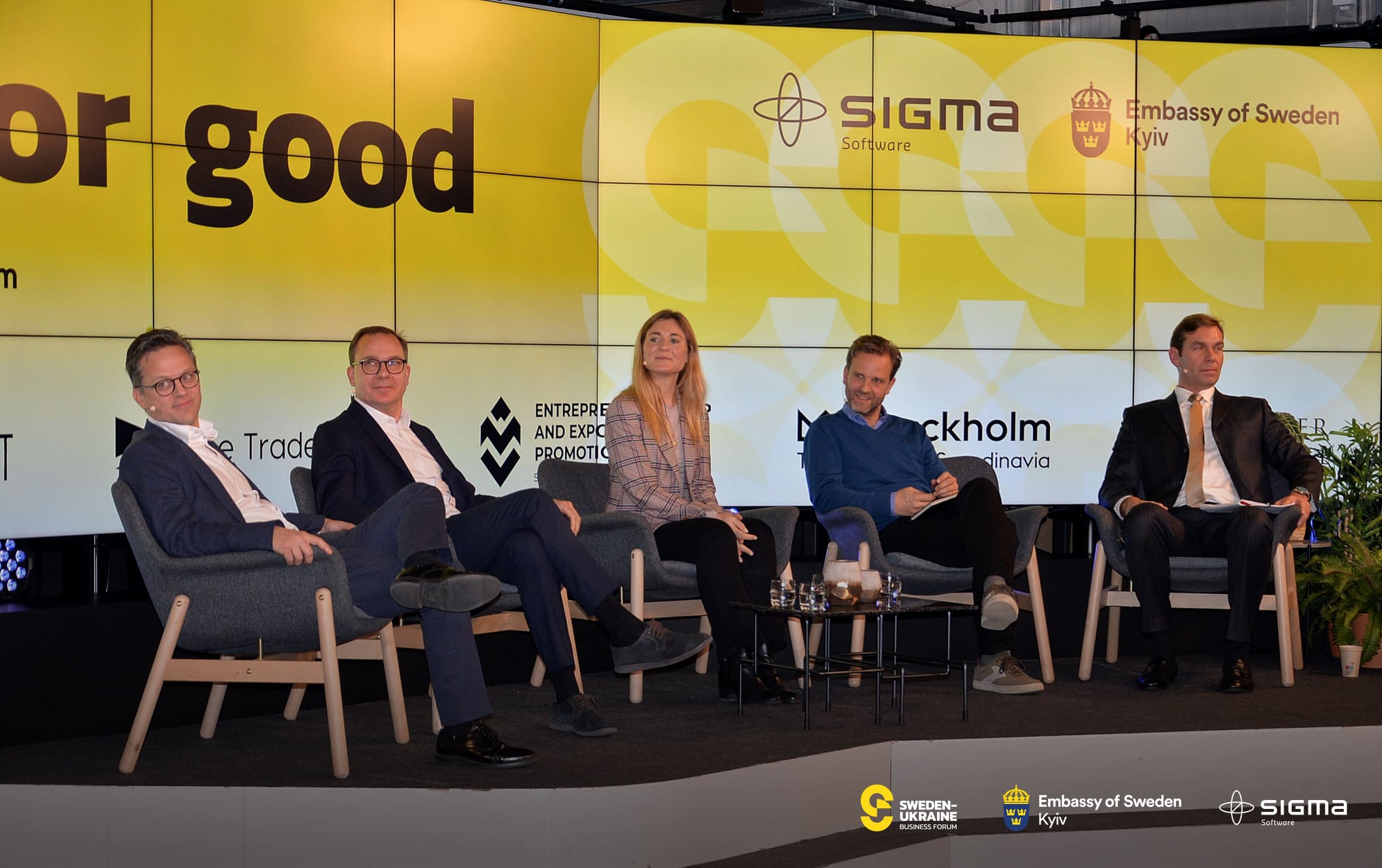 On November 18th, government representatives, leaders of mature tech companies, and startups gathered to talk about new forms of cooperation and technical solutions in terms of sustainability, education, health, diversity, inclusion, and global prosperity.
The Forum started with opening remarks from the co-organizers.
Tobias Thyberg, Ambassador Extraordinary, and Plenipotentiary of Sweden to Ukraine mentioned that one simply couldn't disregard Ukraine's growing businesses in tech today: "Every single Ukrainian tech entrepreneur, every single Swedish tech entrepreneur who's doing business in Ukraine is very engaged in issues like environmental sustainability, gender equality, and women in tech."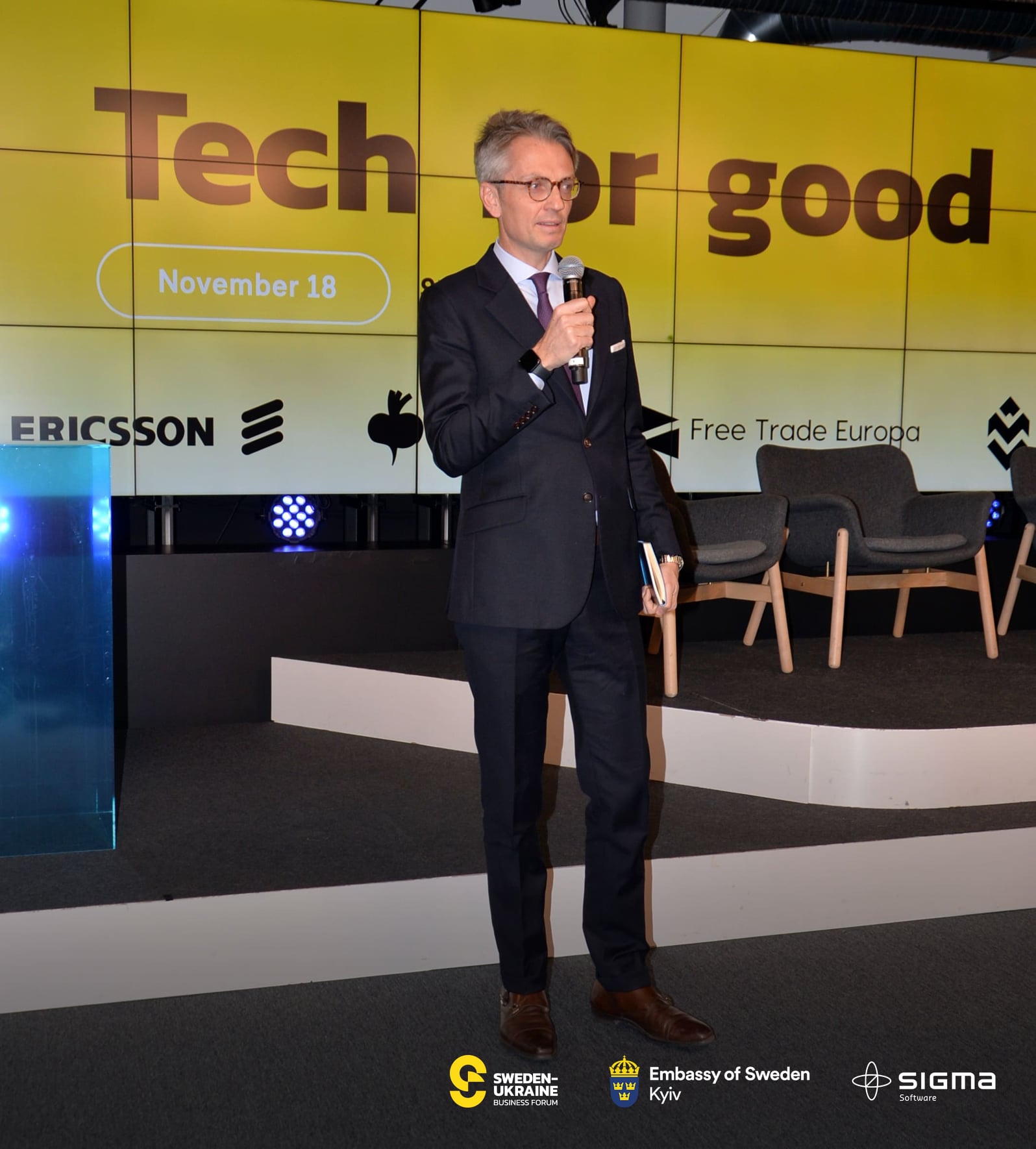 "Since 2006 when we met Sigma Group, we've learned so much from our Swedish colleagues. We have been inspired by their principles and traditions, by how they build businesses, and by how they take care of people and their country. I'm proud that we've applied a lot from this culture and behavior into our company in Ukraine," says Valery Krasovsky, CEO and co-founder of Sigma Software Group.
Government services are on the verge of evolution
The event proceeded with a presentation of Swedish tech products which revolutionized the process of digital transformation of government services. Case studies of their companies were shared by many such as: Erik Lindgren, Director of customer engagement, Public sector Sweden at Formpipe, Sara Corneliusson, COO at Admentum, Johan Liljelund, Executive Vice President, and CTO at DanAds, and Peder Stahle, Chief Product Officer at Kry Livi.
Alex Bornyakov, the Deputy Minister of Digital Transformation of Ukraine for IT development and the Head of the Diia City project, gave his feedback to the presenters and shared a story about the huge success of digitizing documents and public services in Ukraine over the past 2 years.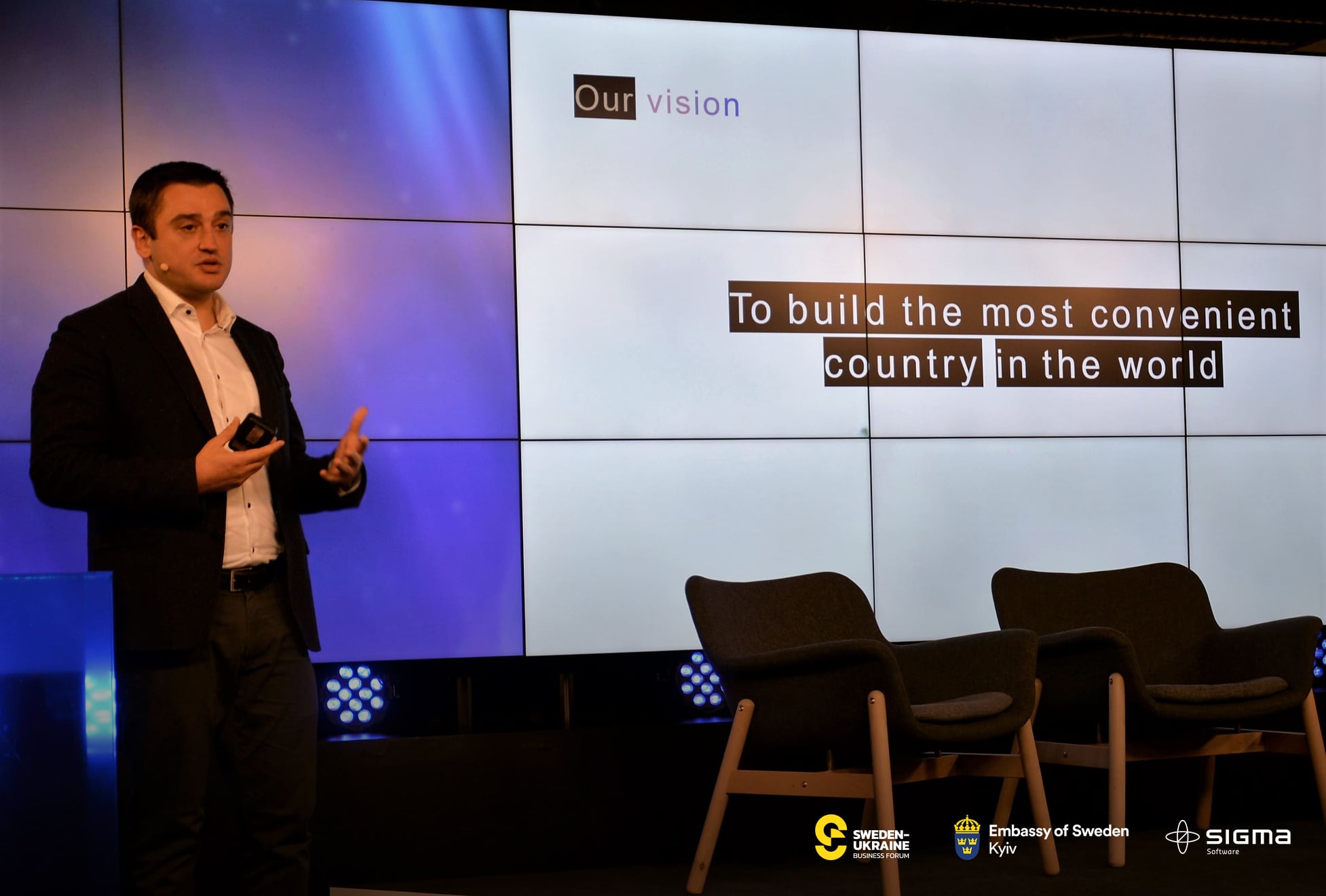 "It all started with an ambitious mission that we'd defined for ourselves — to build the most convenient state in the world. To achieve this, we have set four specific goals that we work on every day. We have already reached great success. In particular, we launched e-ID in the Diia mobile application, which works as a full analog of physical documents. Also we created one of the world's fastest online business services. To stimulate the development of the IT business, we are launching the Diia City project. This is a special legal framework that will accelerate the development of the IT industry from the current 20-30% to 50% per year," says Mr. Bornyakov.
Moa Persdotter, Program Administrator within gender equality, sustainability and AI at Sweden's State Innovation Agency Vinnova, shared how they helped connect companies, researchers, the public sector, and people in general. Moa told the audience how they identify the need for innovation in different areas of Swedish society and fund the best solutions. You can listen to Moa's full speech here.
When business meets purpose
At the Innovating for society panel, the speakers discussed how businesses can create additional value for society by driving sustainable projects.
Per Stigenberg, CTO at Tre, Sebastian Tolstoy, Head of Eastern Europe & Central Asia at Ericsson, Elsa Bernadotte, Co-founder and COO at Karma, Karin Ebbinghaus, CEO at Elonroad, Jesper Kjellerås, CEO and Founder at Impact Hub Stockholm, all emphasized that building businesses with global purpose enhances the reputation and eventually profits of companies. The panel was moderated by Glen Hodgson, CEO at Free Trade Europa and is available to watch via this link.
Culture shift
At the Inclusion and equality in tech panel were: Niclas Holmberg, Managing Director, Listings Sweden at NASDAQ, Claudia Wagner, Co-founder at Ubooker, Patricia Bonaert, EnlightenR at MixR, Emelie Meurk Demerud, CEO & Founder at Hedylity Technology & Founder at Deb (Diverse Executive Boards), and Moa Persdotter. They shared best practices for women in tech empowerment projects, raising diversity in their organisations and talked about how it has helped their businesses become more successful. The panel was moderated by Yulia Stark, President of the European Women's Association.
Startup Pitch Session
10 startups preselected by Antler, Nasdaq, Invest Stockholm, Sigma Software Labs, the Ukrainian Startup Fund, and Founder Institute, pitched their products to investors. Among them were such teams as Cardio.AI®, which uses deep learning to automatically annotate and interpret electrocardiograms, WOD Insight, an AI-powered platform for athletes, MaxAh, that is developing the most powerful battery in the world, and many others. You can read about all of them in this post or watch their pitches in our video.
Anna Gissler, CEO at Invest Stockholm and Mehkar Sheikh, Director at Founder Institute Sweden, explained how Stockholm has become one of Top 3 startup capitals of Europe and why it now plays a pivotal role in the growth of socially impactful startups.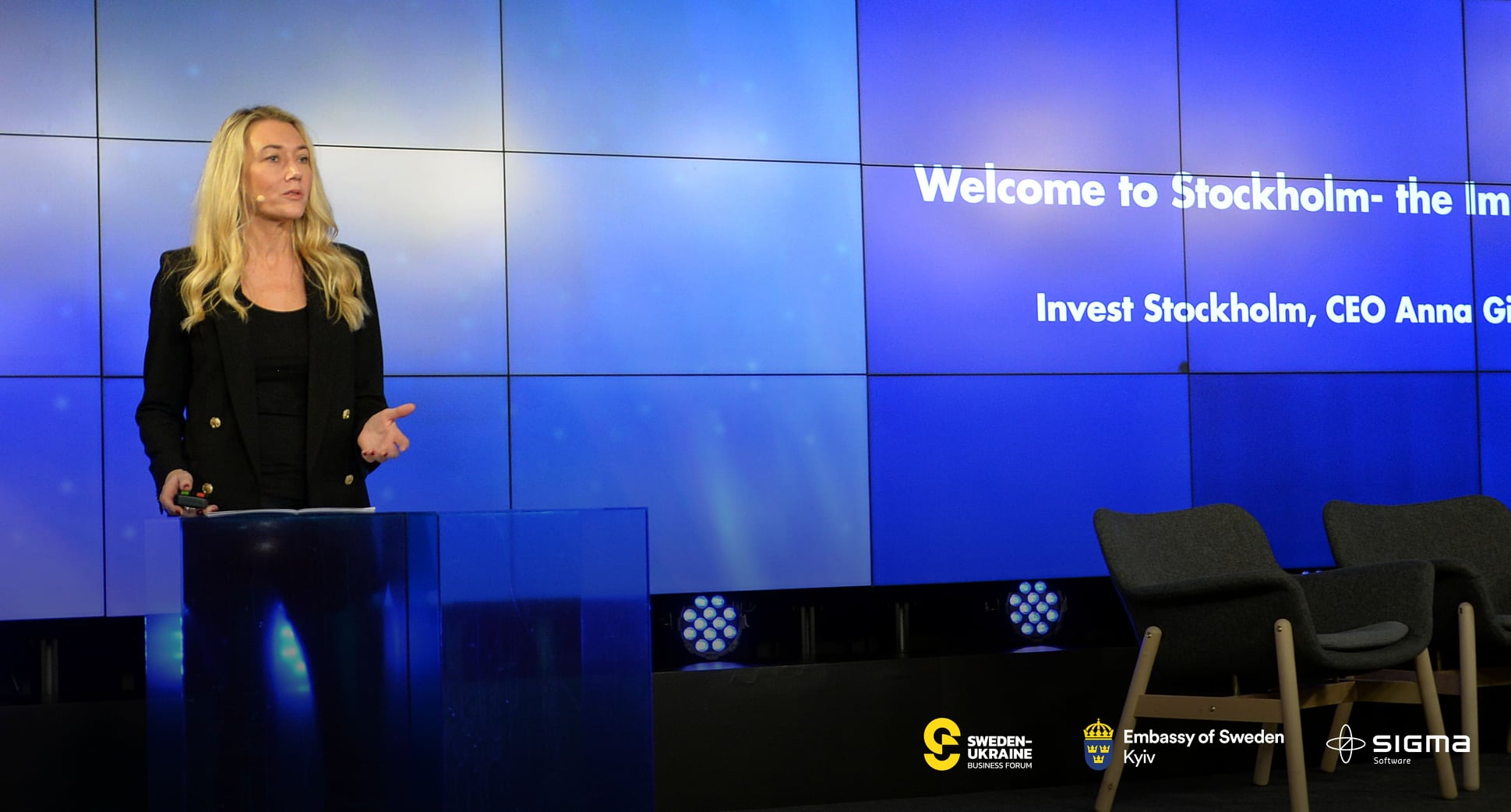 Closing remarks and final thoughts
Carl Vikingsson, President and CEO at Sigma Technology Group and Honorary Consul for Ukraine in West and South Sweden, and Arvid Joelsson, Head of Operations Nordics at Beetroot, closed the Forum with their short, but inspiring speeches.
"I have met Ukrainian entrepreneurs who are transforming our lives for the better, using technology and design thinking. For example, I was incredibly excited to get familiar with the newest Ukraine's 'State in a Smartphone' — Diia Сity app, which is already deployed across the country. They have become a good role model for the rest of Europe, not only by what they say, but also by what they do. I'm happy to be witnessing the journey that Ukraine has been making to become one of the biggest modern IT-workshops in the world. This Forum proved once again the Ukrainian tech potential and strategic cooperation of Sweden and Ukraine is an investment that will definitely pay off," says Mr. Vikingsson.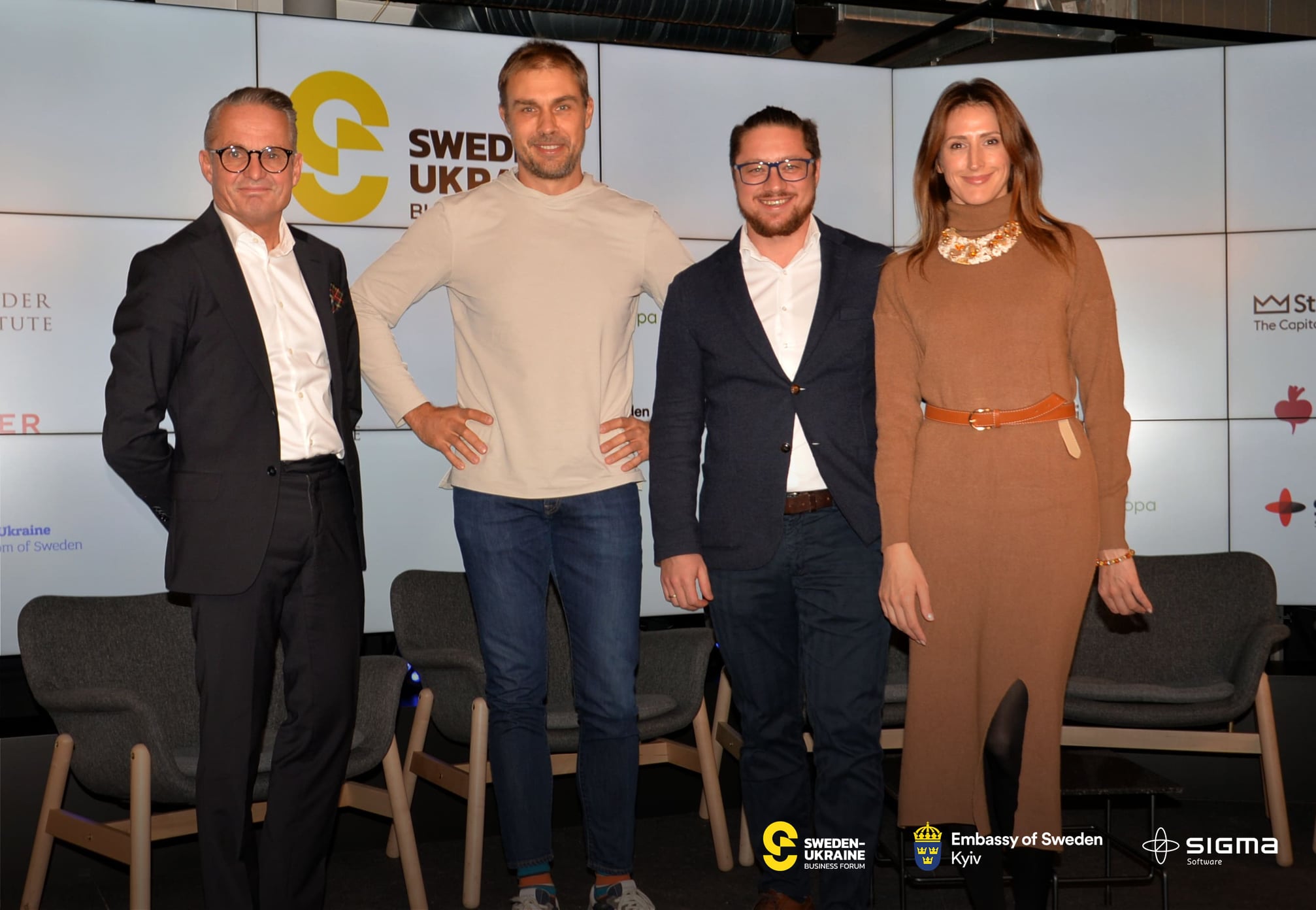 The goal of the SUBF was to find out how purpose-driven innovations can change the world for the better. Artem Petrenko, Managing Director at Sigma Sweden Software AB, is convinced that Sweden was the perfect place to talk about it. "We are proud to co-organize an event of such scale. Being a Swedish-Ukrainian company we clearly see a huge demand for events like this one, and we possess the unique opportunity to combine the best of the two markets in order to develop a truly purpose-driven organization and share this knowledge among our tech and business communities."
The 9th Sweden-Ukraine Business Forum was organized by the Embassy of Sweden in Ukraine and Sigma Software Group. The Ukrainian Embassy in Sweden, Ericsson Ukraine, Beetroot, Free Trade Europe, Invest Stockholm, Founder Institute, and Sigma Technology supported the event as partners.
about the author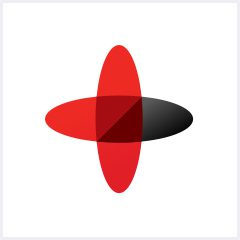 Software Engineering Company
Sigma Software provides IT services to enterprises, software product houses, and startups. Working since 2002, we have build deep domain knowledge in AdTech, automotive, aviation, gaming industry, telecom, e-learning, FinTech, PropTech.We constantly work to enrich our expertise with machine learning, cybersecurity, AR/VR, IoT, and other technologies. Here we share insights into tech news, software engineering tips, business methods, and company life.
Linkedin profile
Related services & solutions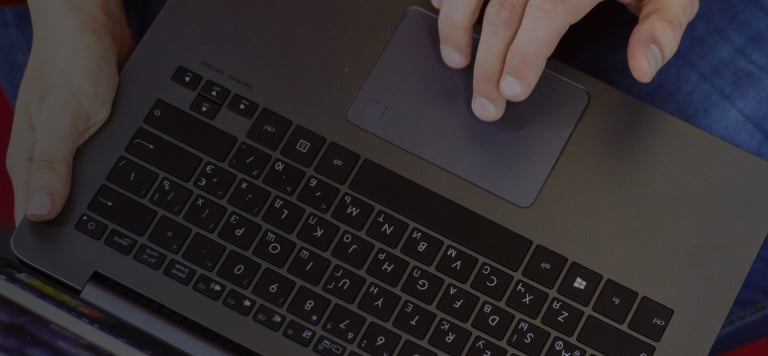 NEED AN INNOVATIVE AND RELIABLE TECH PARTNER?