Completed a Project for Kharkiv Airport
Sigma Software has completed a project for Kharkiv International Airport. Our task was to perform a UX/UI redesign of the Airport website to make it competitive, user-friendly, and clean.
The digital world keeps on pointing the importance of usability for businesses development. Is it really so important though? Artem Kostenko, Art Director at Sigma Software says:
"Usability is one of the key conditions for surviving, whether it is a website, software application, or mobile technology. If interface is difficult to use, information is hard to find or read and does not answer users' key questions, people won`t stay with you for long. To make sure your website is usable, ask if it meets a few basic characteristics: is it quick to learn, efficient to use, and easy to remember? If the answer is "No," it is time to consider usability review. That is where we can help using our wide experience in the matter. Usability increases benefits for both businesses and their customers or end-users."
Kharkiv International Airport addressed Sigma Software with the assignment of performing usability review for their official website. The review resulted in a change of the current website structure and a modification of the logic of dependencies between site blocks and sections. Moreover, we have created a new website design to make it fresh, clean, and elegant.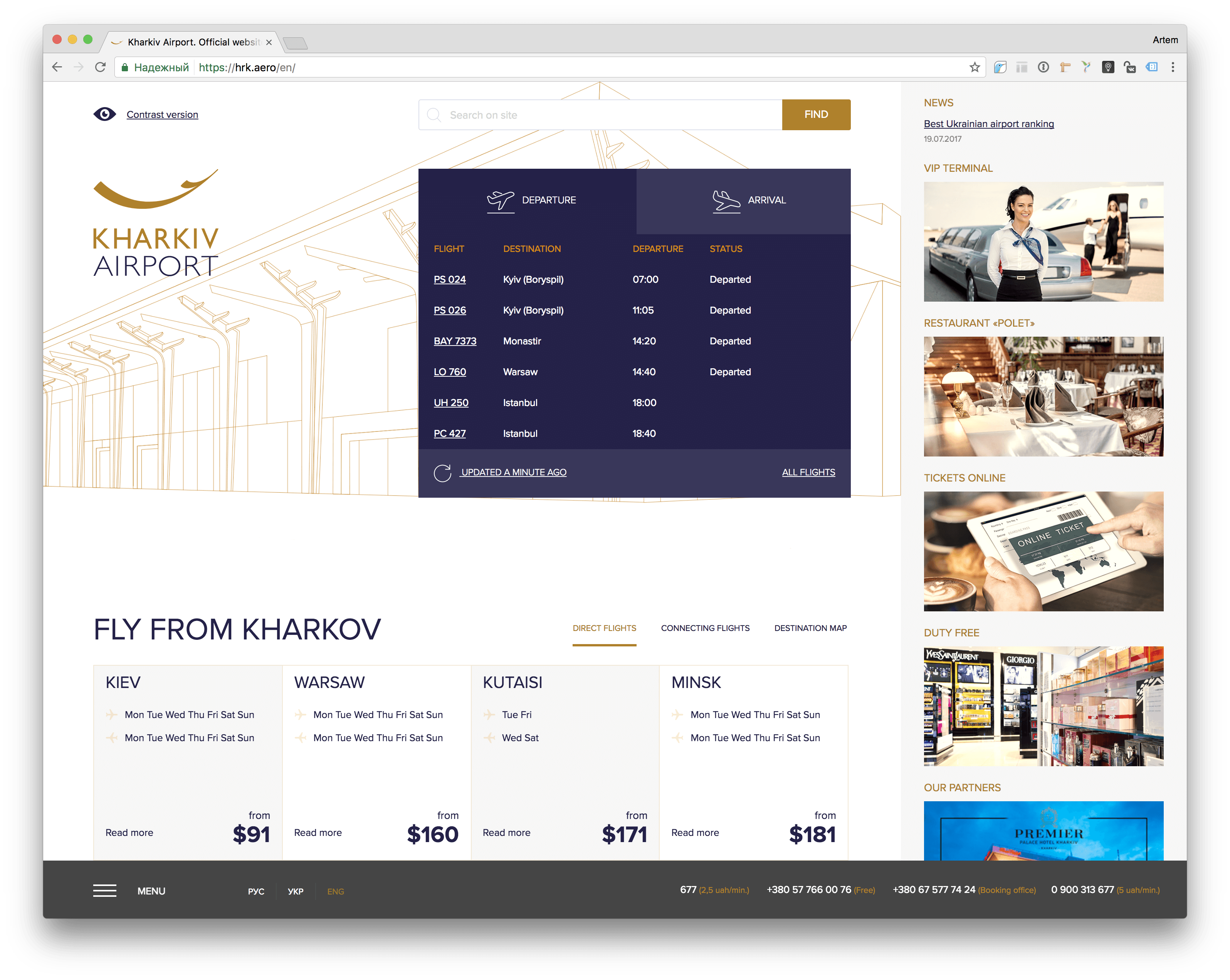 "What we did first was a setup of a series of workshops with the Customer to understand their key requirements and expectations, discuss the users` roles and behavior, what they really expect to find at the airport website. For instance, a user visits the airport website to buy tickets, find information about flights, time of arrivals and departures, and updates in the schedule. Apparently, this data should be the first they see when they download the web page," says Olena Osichkina, Head of Design Department at Sigma Software. "When performing a usability review, we always remember that we should not only take into account what the end users need, but also how we can help our Customer reach their business goals."
The user interface is the bridge between the world and your product or service. The first impression people get from the visual part of a website or an application can affect its success. We offer a thought-out UX design for your product, which will help increase conversions and user satisfaction. If you are interested, please contact us for details: design@sigma.software We'd love to be a part of your next project.
about the author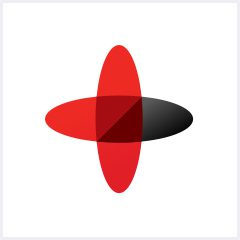 Software Engineering Company
Sigma Software provides IT services to enterprises, software product houses, and startups. Working since 2002, we have build deep domain knowledge in AdTech, automotive, aviation, gaming industry, telecom, e-learning, FinTech, PropTech.We constantly work to enrich our expertise with machine learning, cybersecurity, AR/VR, IoT, and other technologies. Here we share insights into tech news, software engineering tips, business methods, and company life.
Linkedin profile
Related services & solutions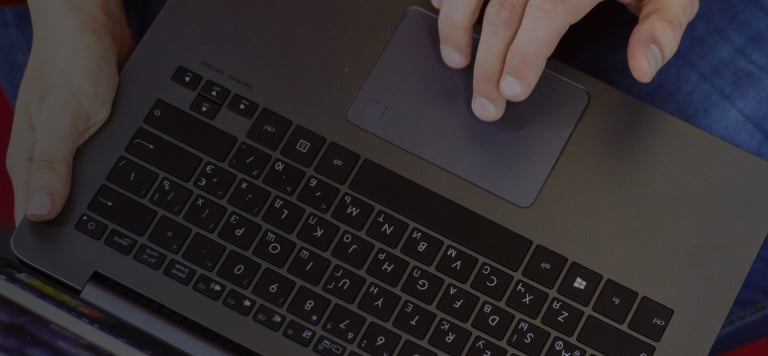 NEED AN INNOVATIVE AND RELIABLE TECH PARTNER?