Datrics, First Portfolio Company of Sigma Software Labs Goes into a Strategic Partnership with NEAR
In 2019, Sigma Software established Sigma Software Labs, investment wing of the IT consultancy business. The idea behind the Labs was to stimulate the synergy of product and service businesses and create a business incubator to foster promising tech startups. Datrics.ai, a drag-n-drop AI platform, became the Labs' first portfolio company that soon turned into a significant partner in our investment activities and made a huge success by attracting strategic partner NEAR for its further development.
Sigma Software Labs, established in 2019, is a separate investment wing of Sigma Software. Its main goal is to create an ecosystem for young businesses and startups by using the power of a world-class IT consultancy brand. We use the synergy of a network of Customers and Partners – world-known brands, product businesses, enterprise companies, and more – to scale innovative product solutions and portfolio startups, also helping our clients to solve their business needs in a more efficient manner. Having proven expertise in different business domains, advanced skills, and ample resources to create large-scale solutions, we guide startups from an idea to a successful business, providing ongoing support and advice.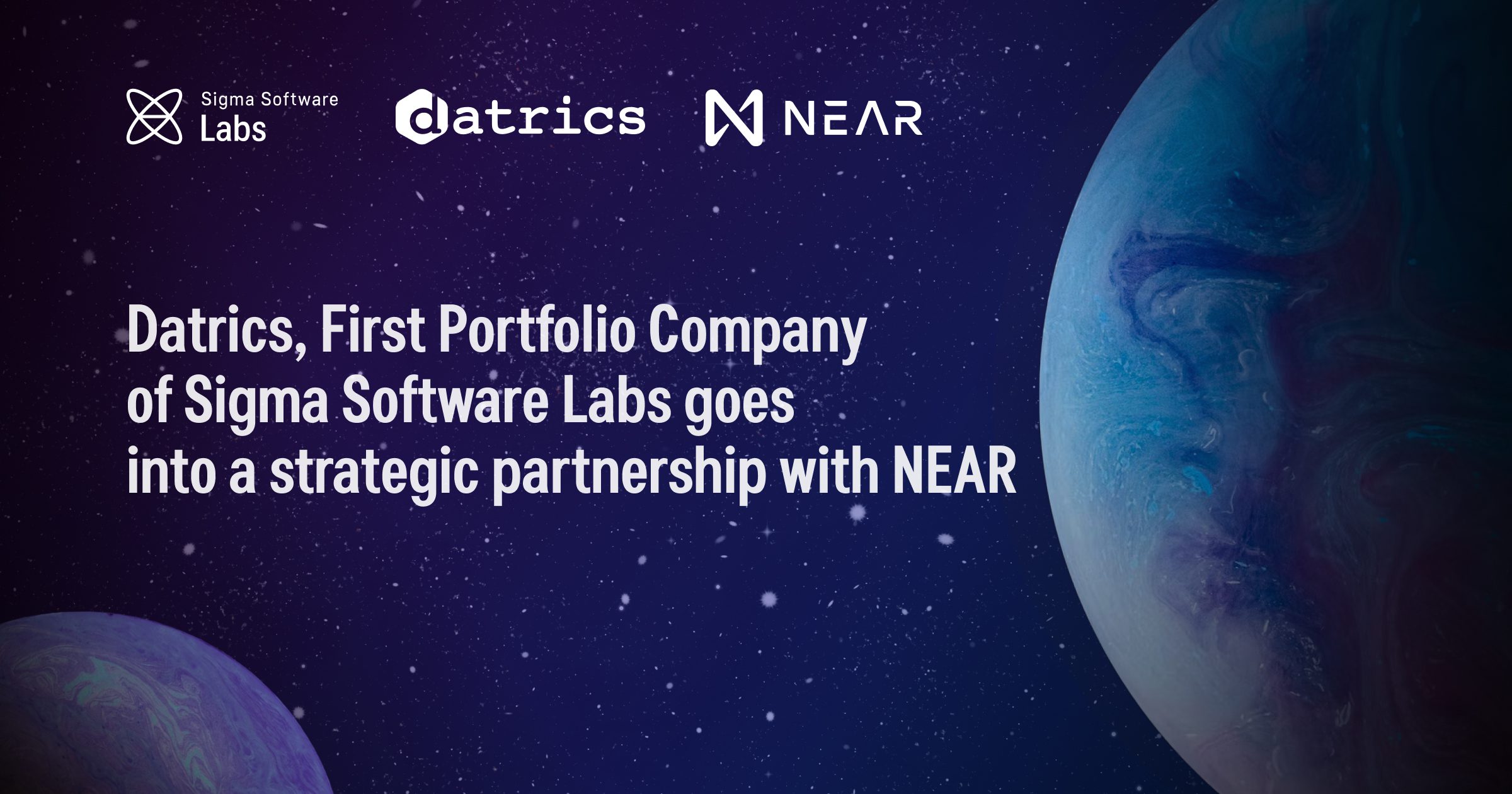 Datrics, having a strong team and powerful idea, became the first portfolio company for Sigma Software Labs. Signing an agreement with this company in 2020 launched the implementation of the business incubator idea. In just two years, both Datrics and the Labs made incredible progress. The Labs has created a strong portfolio of 15 companies with a total investment of $1,4M+, furnishing with consulting and services, network and fundraising opportunities, business and technical consulting, secured spaces, and infrastructure support. Datrics became a successful deep tech company that gains popularity.
Today,
Datirics announced
that NEAR Foundation joined it as a strategic partner with an investment. As Datrics informs, they have been closely working with the NEAR ecosystem for the last 12 months by doing advanced on-chain and off-chain analytics, building dashboards, and providing actionable insights into the ecosystem's health.
In August, NEAR Foundation stepped in with a strategic investment to jointly ensure data-driven ecosystem growth backed by Datrics technology. The aim of the partnership is to accelerate growth and expand analytical solutions in Web3 and NEAR ecosystem particularly.
For Sigma Software Labs, the strategic partnership between Datrics and NEAR is a great success case for the first portfolio investment in the venture history of the company's investment wing. We expect even more incredible results that will arise from the synergy with a strong strategic partner, and we continue to support our portfolio company and contribute to the development of the project.
Anton Vaisburd, CEO and Co-Founder at Datrics, states:
"Along our growth we had great support from Sigma Software Labs management, covering any business requests, which is quite important for early-stage companies. Moreover, we had an opportunity to build our connections via Sigma Software's business network, which influenced our path a lot.
Since its inception, Datrics has been providing advanced analytics and ML solutions for crypto companies, having multiple use cases in traditional Web2 for software product houses and enterprises, and now actively developing new use cases for Web3 companies. We are proud to be an ecosystem analytics partner and continue to serve the community, DApps, and founders building on NEAR." 
During these two years, Datrics have been actively participating in the development of the tech ecosystem and promoting analytics & crypto solutions together with Sigma Software Group. Datrics' experts joined our webinar for digital transformation in the banking sector and a panel discussion during IT Arena, which was hosted by Sigma Software in 2021, as well as many other community events. Quickly gaining weight and stability, the company became one of the founders of a $15M VC fund called SID Venture Partners. Representatives of NEAR Foundation were also involved in scaling the Fund's portfolio companies.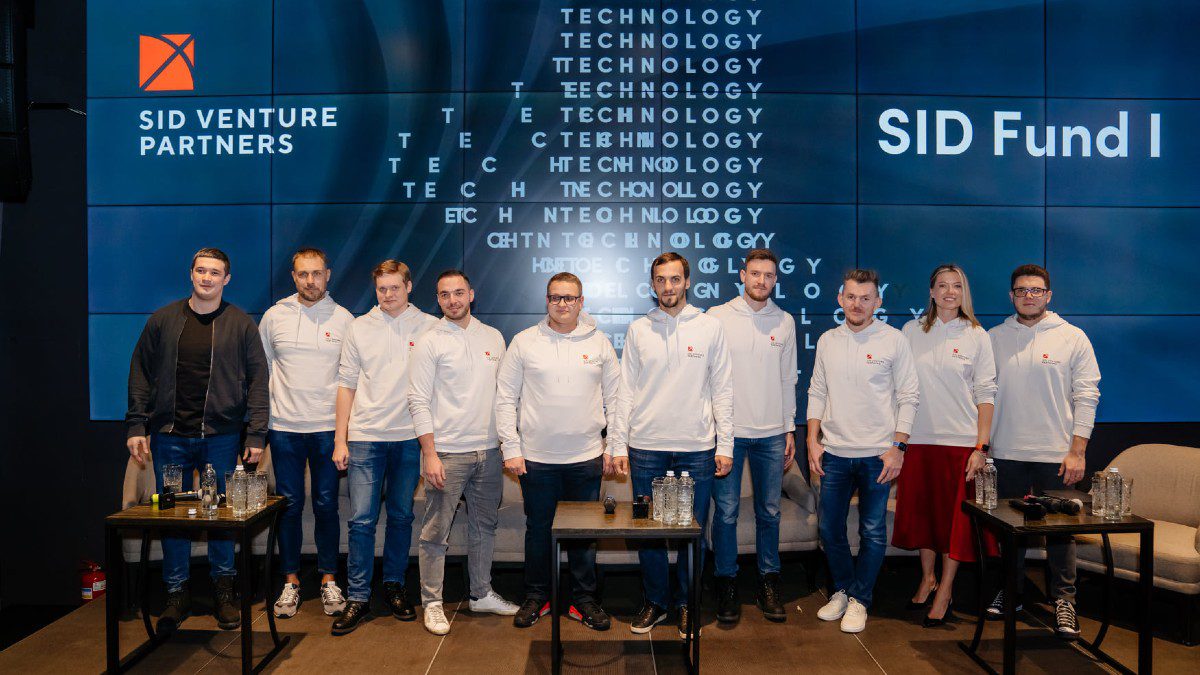 Daria Yaniieva, Investment Director at Sigma Software Labs, emphasizes "Building efficient and meaningful communications, helping members of the Ukrainian tech community find useful contacts is an important part of Sigma Software Labs' work. We are happy that the power of Datrics was noticed and evaluated. Now, we are looking forward to new solutions in the data-driven ecosystem backed by Web3 and NEAR."
"I remember an intake interview with the Datrics founders, Anton and Kirill, in February 2019. We had only 30 minutes. I was in Seattle, while Anton and Kirill were still in their office in Kyiv. It was 10 PM, but they had just finished working. So, it was clear from the very beginning that they were not going to relax. The guys made a simple and clear pitch of their product, idea in general, and how they wanted to develop. Then, we had more meetings, and each of them convinced us that the Datrics team was worth investing in. Thus, Datrics became the first investment of Sigma Software Labs, and I must say, it couldn't have been better," recalls Veronika Korzh, Board Member at Sigma Software Labs.
"In early-stage investments, the personality of the Founder and the Team is the key success factor. I'm very happy we joined Datrics at an early stage and developed a strong and fruitful relationship, which even led us to the creation of a joint venture fund (SID Venture Partners) together with Datrics, IdeaSoft, and Sigma Software founders," says Valery Krasovsky, CEO and Co-Founder  at Sigma Software.
about the author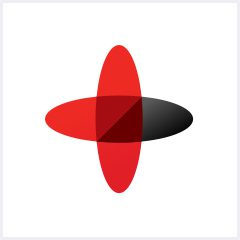 Software Engineering Company
Sigma Software provides IT services to enterprises, software product houses, and startups. Working since 2002, we have build deep domain knowledge in AdTech, automotive, aviation, gaming industry, telecom, e-learning, FinTech, PropTech.We constantly work to enrich our expertise with machine learning, cybersecurity, AR/VR, IoT, and other technologies. Here we share insights into tech news, software engineering tips, business methods, and company life.
Linkedin profile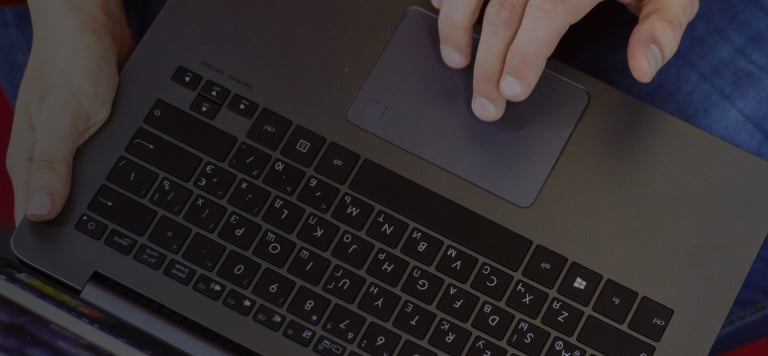 NEED AN INNOVATIVE AND RELIABLE TECH PARTNER?