EBA IT Conference: Ukraine's Digital Transformation and IT Education
On October 11th, EBA IT Conference took place in Kyiv, Ukraine. The conference united business leaders, C-level executives, and government officials to discuss various aspects of the country's digital development, the role of IT companies in building new economic opportunities, and the current state of IT education as well as ways to improve it. Sigma Software Group was a partner of the event.
EBA IT Conference became a place to bring together experts from very different realms – traditional business, IT industry, and government. They met to find common grounds, share their own impressions and concerns.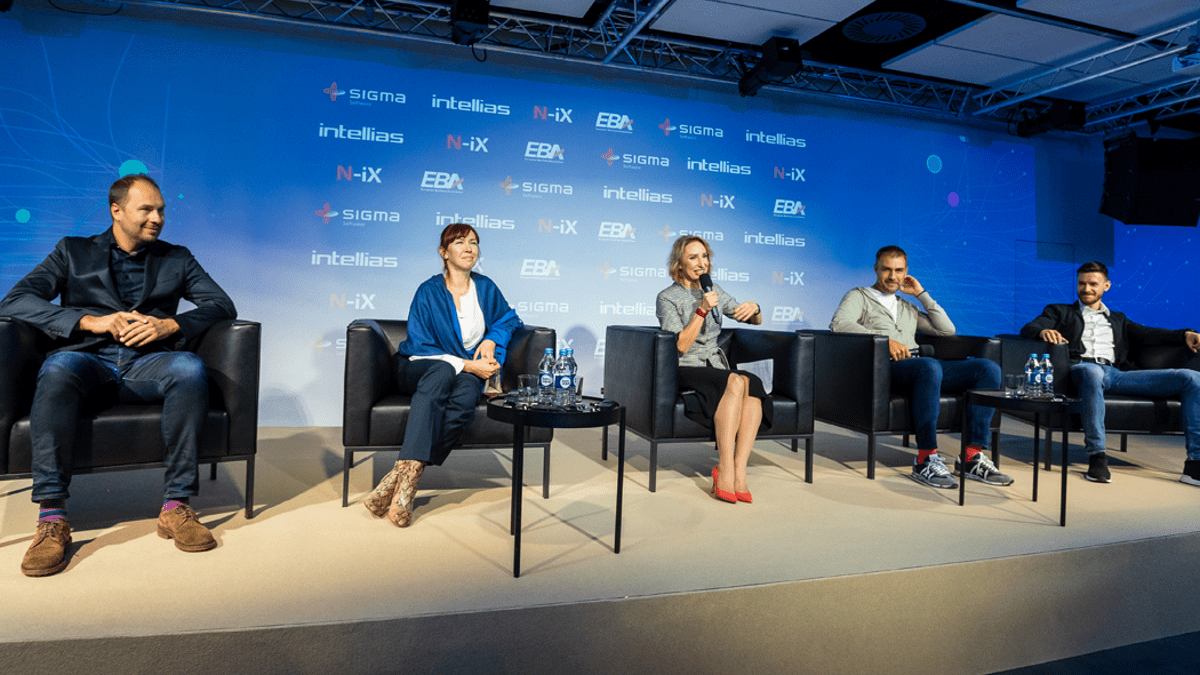 Photo credit: EBA
The trends in the Ukrainian IT industry were discussed in the panel "IT Business: New Point of Reality." According to Svitlana Mykhaylovska, Deputy Director of EBA, IT service exports have increased 114 times over 15 years. IT exports amounted to 8,3% of the total Ukrainian exports of goods and services in 2020 based on the NBU payment balance data. Average growth of the IT industry in Ukraine is 20-25% annually and it was not effected by the pandemic unlike other domains.
Valery Krasovsky, CEO and co-founder of Sigma Software, emphasized that 10 years ago Ukraine was perceived by the world as a low-cost IT development location. Today Ukrainian companies cooperate with the largest world brands. At the same time Ukrainian software engineers furnish top-notch IT projects with full scale development and support. European countries may not fully understand the potential of our country yet, but businesses in the U.S.A. have quickly adapted to the changes and have already realized that Ukrainian IT is a provider of outstanding solutions. The same tendency can be observed simply by the number of startups. Sigma Software has created a unique startup incubator Sigma Software Labs that has made investments into 15 product startups.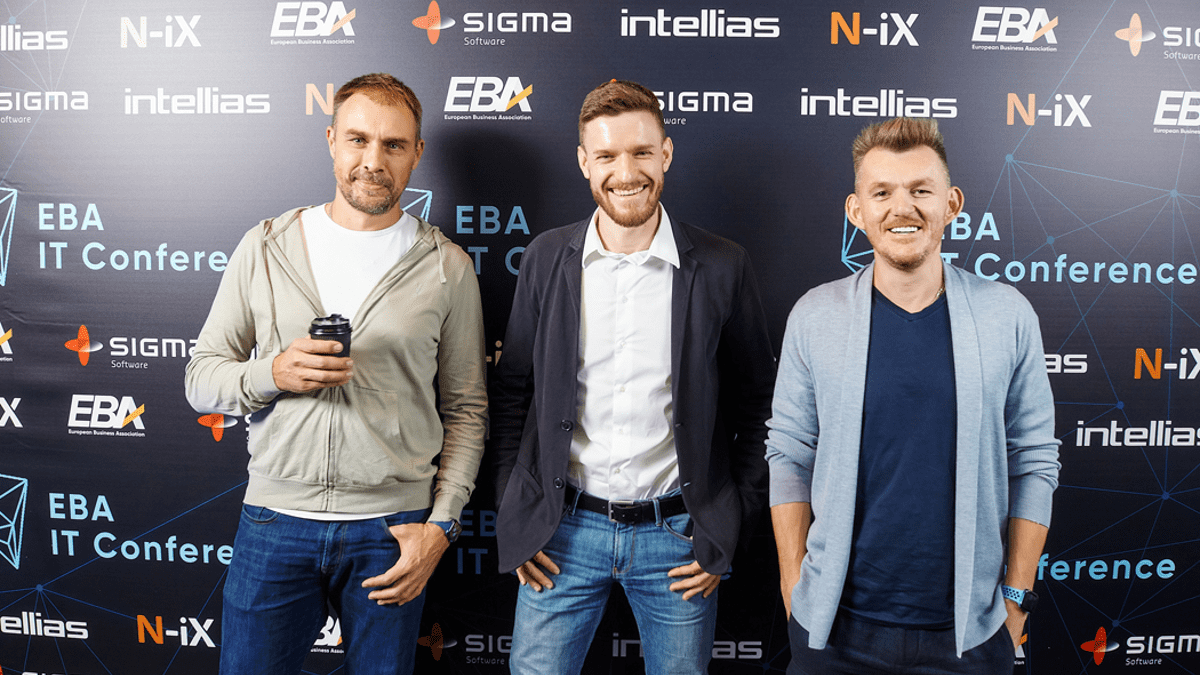 Photo credit: EBA
Peter Kolomiets, co-founder & CBDO at Ideasoft member of Sigma Software Group, noted that many advanced technologies are appearing today, including FinTech, HealthTech, Blockchain, etc. In Ukraine, our partners are able to find experts that they cannot find in other countries. Additionally, Ukrainian IT companies are ready to support and mentor startups creating tech intensive products. This will also move the IT industry in our country forward.
Factors that can hinder further increases in the IT industry in Ukraine include the lack of IT professionals and possible law changes. That's why IT education reform is extremely important as well as the creation of stable and clear rules for the IT industry.
The specifics of education issues were discussed at the panel "Transformation of the future through the IT Education Reform" moderated by Maxim Pochebut, Chief Learning Officer at Sigma Software.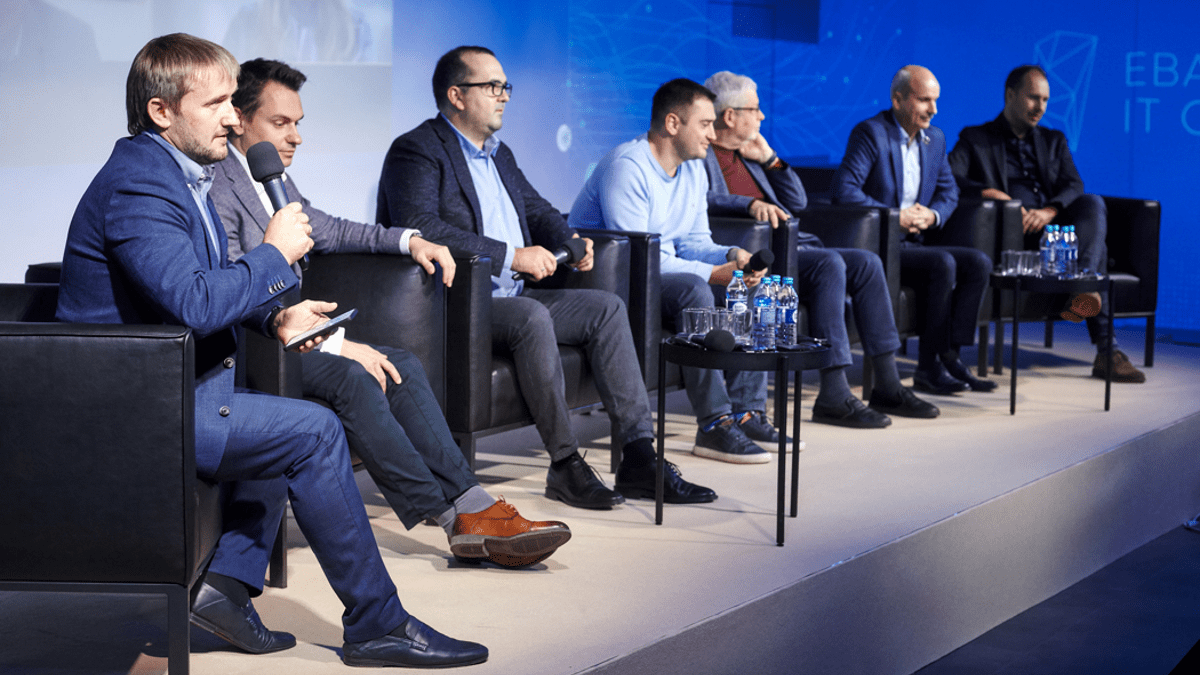 Photo credit: EBA
With about fifteen to twenty thousand IT graduates every year in Ukraine, the demand for IT specialists is currently estimated at fifty to sixty thousand. By 2030, this demand is forecast to reach two hundred and fifty thousand.
Representatives of the Economic Recovery Center, higher educational institutions, informal schools, and IT companies with their own training departments have discussed short-term and long-term measures to increase the number of STEM graduates and give them opportunities to start gaining working experience quicker.
Watch YouTube translation with full discussions at EBA IT Conference in English
---
About EBA
Established in 1999, the EBA provides a forum in which members can discuss and find solutions to common problems affecting business in Ukraine. This initiative was initially supported by the European Commission and has grown to become one of the largest and most influential business communities in the country. With more than nine hundred members, the European Business Association (EBA) is the largest premier union of businesses operating in the Ukrainian market.
about the author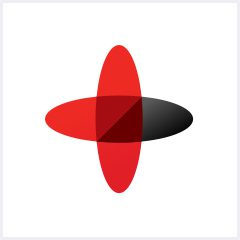 Software Engineering Company
Sigma Software provides IT services to enterprises, software product houses, and startups. Working since 2002, we have build deep domain knowledge in AdTech, automotive, aviation, gaming industry, telecom, e-learning, FinTech, PropTech.We constantly work to enrich our expertise with machine learning, cybersecurity, AR/VR, IoT, and other technologies. Here we share insights into tech news, software engineering tips, business methods, and company life.
Linkedin profile
Related services & solutions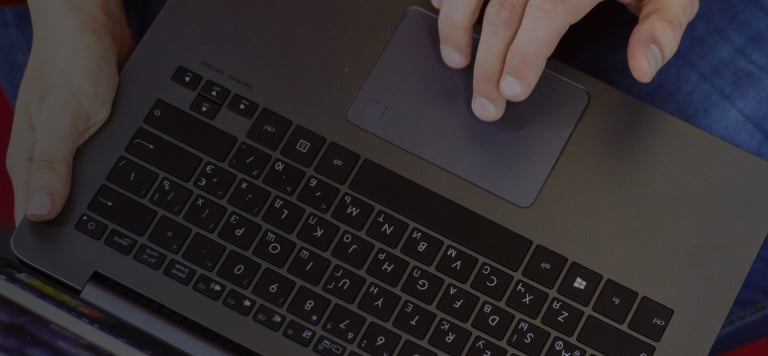 NEED AN INNOVATIVE AND RELIABLE TECH PARTNER?