Extending our Presence in Europe
For many years Sigma Software has been actively developing its presence around the world. Now, in addition to Poland and Sweden, where we already have our software development offices, we streamline the setup of our teams in Romania, Bulgaria, Greece, Hungary, and Portugal.
As a Swedish-Ukrainian company with offices in 12 countries around the world, Sigma Software has experience of coordinating distributed teams and establishing efficient remote work.
For now, our aim is to extend existing offices and establish new ones in Europe to invite IT specialists from different countries willing to join an international IT services company, working with world-known brands like DanAds, SAS, IATA, Volvo Penta, Scania, and others.
Extending Existing Development Office in Poland
Our office in Warsaw was opened in 2014 with a relatively small team. In 2021, Grzegorz Trzonkowski joined our team as a Country Manager and took all efforts to expand our operations in the region.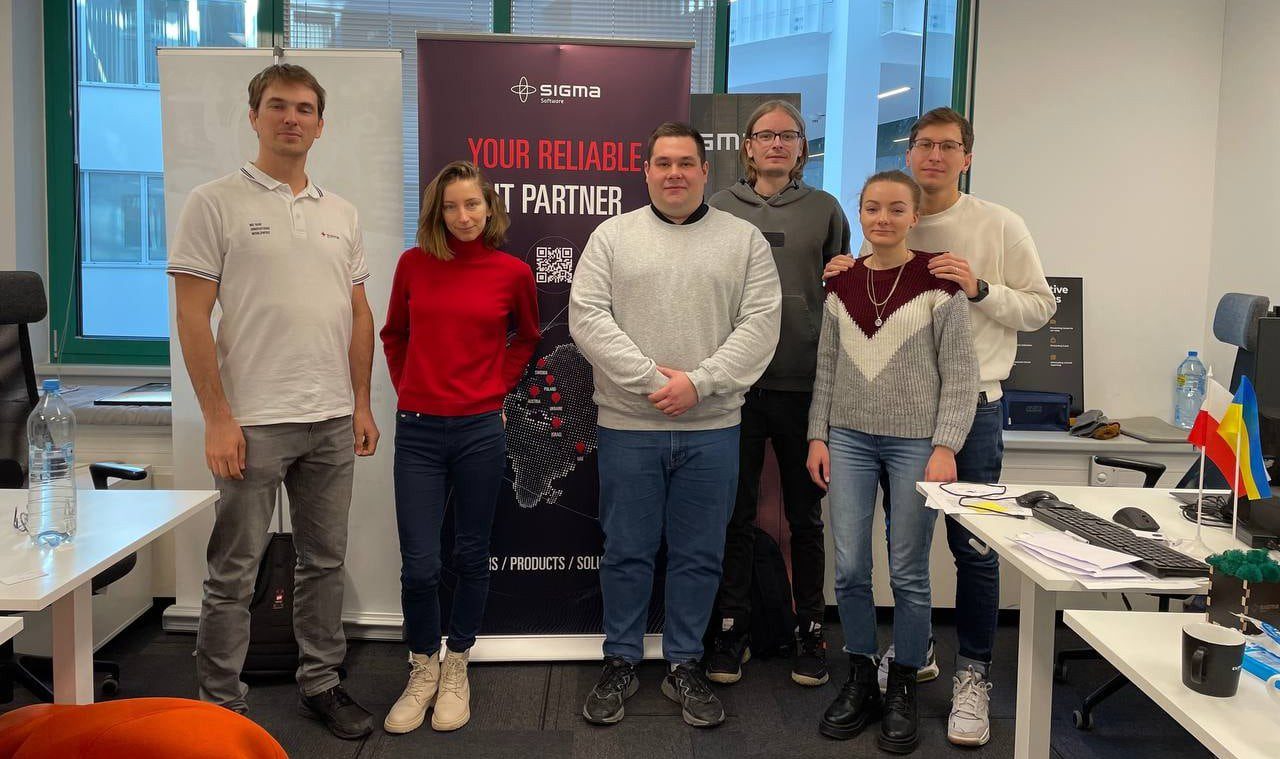 Core Polish team welcoming new members
With the current influx of Ukrainian IT specialists, the Polish office is busy like never before and already has the capacity to fit in 100 workers. The plan is to further expand our Polish team, hiring local and remote IT specialists to a number of advanced projects for world-known brands like DanAds, SAS, IATA, Volvo Penta, Scania, and others.
Check vacancies tagged as Poland or Europe and apply.
Setting up IT Service Teams in Romania, Bulgaria, Spain, Hungary, and Portugal
We are opening up new locations for our company. With many of our specialists now located in Romania (Bucharest), Bulgaria (Burgas), Spain (Malaga), Hungary (Budapest), or Portugal (Lisbon), we are creating the infrastructure and legal base for their efficient operation.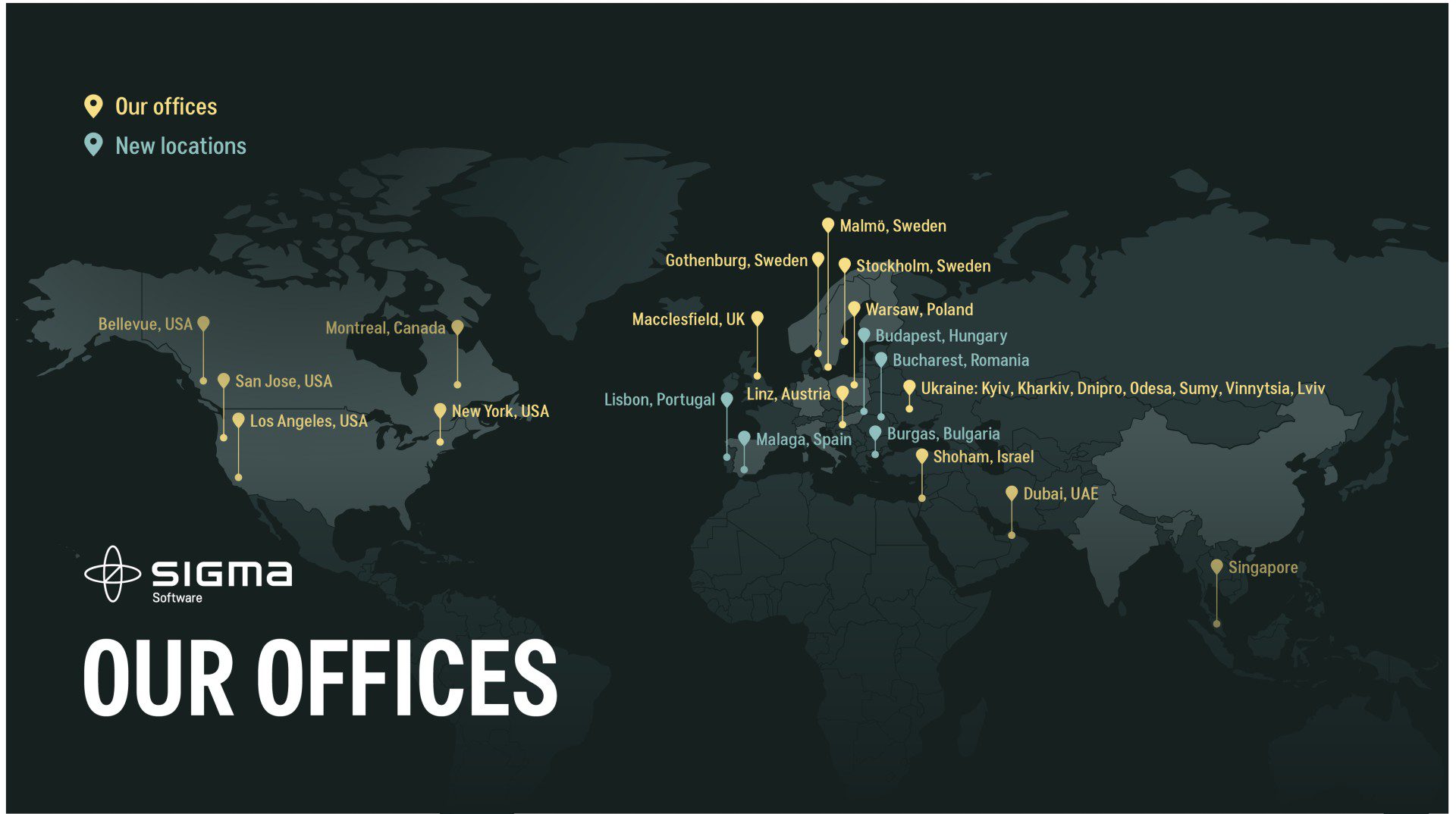 Our IT service teams are open to joining! We welcome local and relocated specialists to join our European teams in these locations or remotely.
Check out 60+ vacancies in AdTech, Cloud, Gaming, Automotive, Streaming, IoT, Aviation, and other domains.
For all new hires, we provide relocation support between European locations, assistance with travel, on-boarding, and legal issues to help settle and arrange comfortable working conditions.
Sigma Software provides a flexible schedule, culture of professional growth and development, a strong international team, world-known customers, a variety of technologies, and the reliability of a responsible employer.
What do we value?
We provide premier value IT services, keeping the focus on helping our customers reach their business goals. And we believe that our values help us implement this mission.
Our team is built on professionalism and mutual respect
We appreciate the autonomy of decisions our people make
Trust, commitment, and openness: we keep our promises
We embrace the non-discriminating  policy and welcome all cultures and personalities
We follow Corporate Social Responsibility principles, support local communities and social initiatives
Join us and become a part of an international support network, find connections and settlement assistance in Europe.
about the author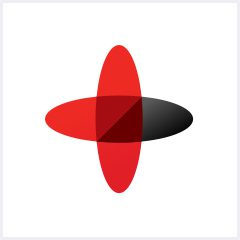 Software Engineering Company
Sigma Software provides IT services to enterprises, software product houses, and startups. Working since 2002, we have build deep domain knowledge in AdTech, automotive, aviation, gaming industry, telecom, e-learning, FinTech, PropTech.We constantly work to enrich our expertise with machine learning, cybersecurity, AR/VR, IoT, and other technologies. Here we share insights into tech news, software engineering tips, business methods, and company life.
Linkedin profile
Related services & solutions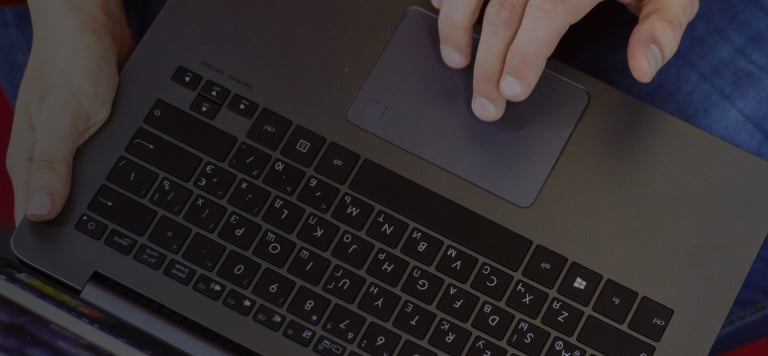 NEED AN INNOVATIVE AND RELIABLE TECH PARTNER?