Femmegineering Meetup by Sigma Software
Events 4 min read
Sigma Software continues to contribute to equality and highlight female role models in today's booming tech industry. In 2022, Sigma Software Group decided to power the Femmegineering project, created by Danir Group, and scale it to the EU tech market to support women in the countries with booming IT industry (Romania, Poland, Portugal, Bulgaria) to join the tech sector and build successful careers. The first event will take place during the Women in Tech Summit, one of the biggest events for women in IT in Europe. 
We're happy to share 150 free summit tickets for women who have established tech careers as well as for those who are at the beginning of their path in IT. To secure your spot, please follow the link. Before the event, you will receive the email confirmation with ticket. Due to the high demand, please inform us at least 2 days prior in case you're not going to attend. Your ticket will be transferred to the next registered person.
On June 8, tech speakers from Sigma Software will share their inspirational stories and tech experience in software architecture.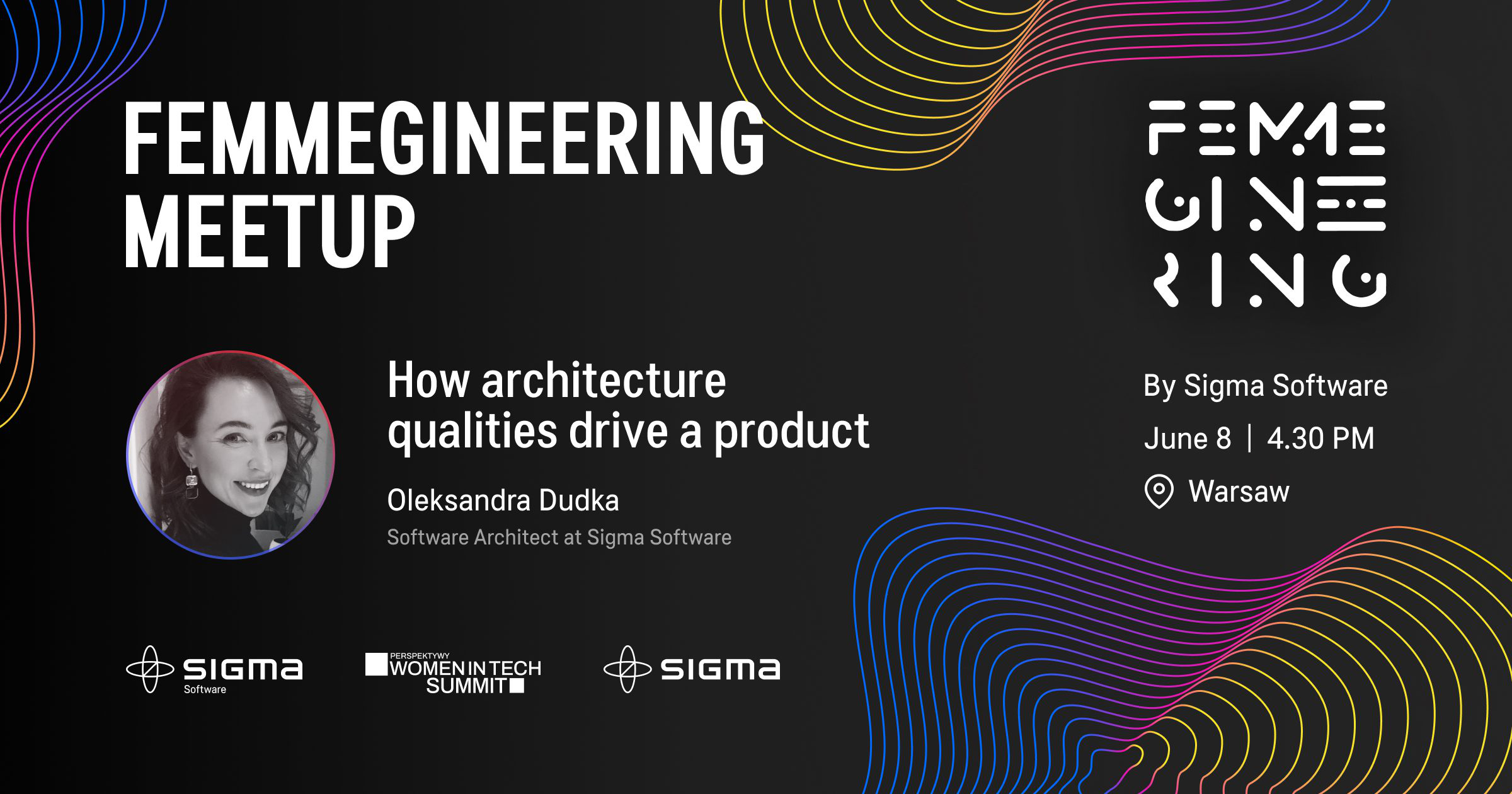 About the speakers:
Oleksandra Dudka, PhD, Software Architect at Sigma Software, has over 15-year experience working in software engineering. Oleksandra mentors people within the company, mostly Middle and Senior specialists, and was marked as the initiator of a new mentorship approach in Sigma Software. She also runs workshops and meetups contributing to the development of the architectural community in the company and beyond. Over the year 2021, she spoke at Ukrainian conferences organized by Sigma Software and other professional platforms.
Topic: How architecture qualities drive a product
The role of quality software architecture can sometimes be blurred, especially when working on smaller and structurally simple systems. However, the architecture is an essential map of what you are building, and the more it is thought out the better your team can focus on larger wins and a better product overall. During the event, we will discuss why developers and architects should focus on the quality of architecture, which approaches to use, and how this helps optimize the software product and boost its efficiency.
The second speaker will be announced soon.
Here are a few reasons why you should join the event:
To find out how to enhance software product development by creating high-quality architecture

To meet talented and motivated Ukrainian and EU women who are working on complex tech & business solutions

To join the movement and become a part of the community that is transforming women's tech perception and building the opportunities for the audience

To get free access to the agenda of the summit, meet keynote speakers, participate in networking events, and attend mentorship zones
More about Femmegineering
Femmegineering is an initiative that aims to build a female programmers community by launching educational events, providing free access to IT education and mentorship by industry leaders, as well as organizing hackathons to power innovative solutions for a better world. Founded by Danir Group, Femmegineering aims to contribute to a more equal technology industry by making female role models more visible and creating an inclusive environment where they are equipped with the tools and resources to build successful careers in the tech sector. 
Sigma Software Group decided to take the initiative to a new level and scale it to Emerging Europe (Poland, Romania, Bulgaria, Portugal). Since most of the refugees who fled from Ukraine are women and are sole breadwinners for their families, this initiative will practically help families affected by the war by creating job opportunities for women.
About the organizers: 
Sigma Software is a Swedish-Ukrainian IT company offering 100+ remote job opportunities around the globe! Our clients are world-known companies such as AstraZeneca, Scania, SAS, Fortum, DanAds, Viaplay, and others. We create best-in-class tech solutions and integrate 20+ existing products of our portfolio. We help enterprises to digitize their businesses and support startups in their growth. With Sigma Software, you get a flexible schedule, a culture of professional growth and development, a strong international team, world-known customers working in 10+ business domains, a variety of technologies, and a responsible employer. Join us in Poland, Hungary, Romania, Spain, Portugal, Sweden, Latin America, and remotely from any corner of the world. 
Women in Tech Summit is one of the biggest annual conferences by Perspektywy Women in Tech aiming to inspire, connect, and support women in technologies, science, and innovation. They encourage girls to choose education in STEM (Science, Technology, Engineering, Mathematics). They help them enter the job market and build spectacular careers – in industry, science, or by developing their own tech startup. This way Perspektywy Women in Tech community supports the emergence of a generation of self-aware women leaders who will change the tech world.
Check out the meetup news on the event page on Linkedin and Facebook!
about the author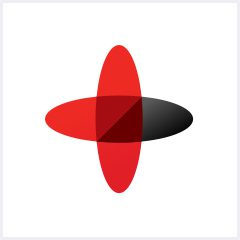 Software Engineering Company
Sigma Software provides IT services to enterprises, software product houses, and startups. Working since 2002, we have build deep domain knowledge in AdTech, automotive, aviation, gaming industry, telecom, e-learning, FinTech, PropTech. We constantly work to enrich our expertise with machine learning, cybersecurity, AR/VR, IoT, and other technologies. Here we share insights into tech news, software engineering tips, business methods, and company life.
Linkedin profile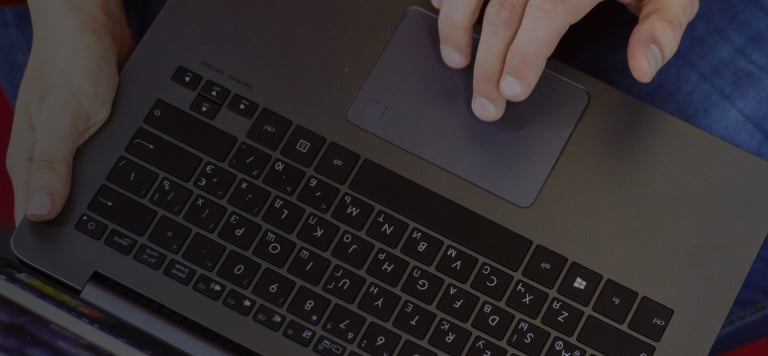 NEED AN INNOVATIVE AND RELIABLE TECH PARTNER?