Fighting COVID-19 in our Offices and Beyond
As a socially responsible company, Sigma Software takes active measures to ensure safety in its offices, support medical institutions that are on the frontline of the fight against the pandemic, and helps charity funds in their anti-COVID projects together with the IT community.
Since the beginning of the pandemic, our company has joined the efforts of the society to protect people and to support healthcare professionals in their hard work.
Equipment and Protective Gear for Medical Institutions
We, at Sigma Software, have highest regard for the fight that medical workers lead against the pandemic and try to help them be equipped for this fight. That's why we have been forwarding protective gear and medical equipment to hospitals and emergency units after the announcement of quarantine.
During the quarantine period, Sigma Software transferred:
An oxygen concentrator to an emergency aid hospital;
Protective gear to an infectious diseases hospital dedicated to admit patients with confirmed COVID-19 (face masks, medical suits, protective overshoes, and gloves);
Protective gear to a first-aid station (face masks, medical suits, protective overshoes).
"Healthcare professionals are now doing their best to help people overcome the virus. We try to help them in this stiff task. The pandemic affects all businesses and all people around the world. The only way to combat such a global problem is to unite our forces, to support those who have the knowledge and skills in their work, and to help those around us to navigate through the crisis. We, in the IT industry, know how to change quick and we should help others adapt to the new reality," says Valery Krasovsky.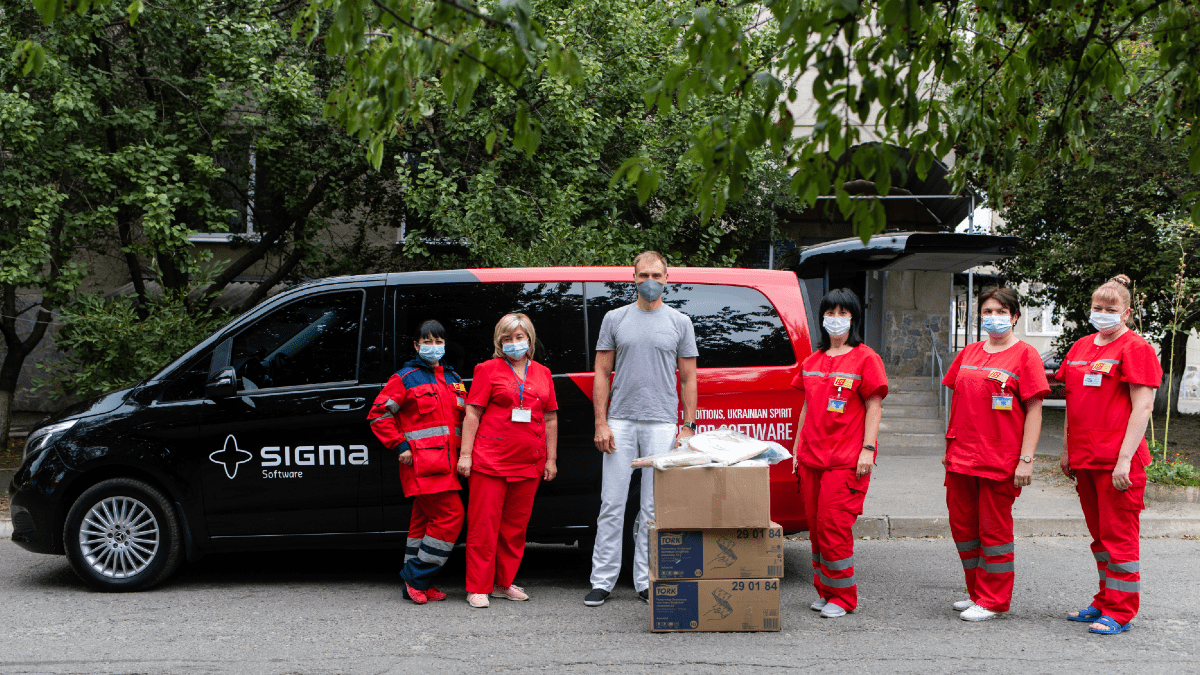 Donating to Anti-COVID-19 Charity Program with IT Community
Open Tech Week is a knowledge-sharing event that we have been holding for five years. We invite IT professionals for a series of meetups devoted to a specific IT-related topic and transfer all gathered money to a charity fund in one of Ukrainian cities to a dedicated program.
This year we have been broadcasting all Open Tech Week events online and decided to transfer the funds gathered in autumn events to Monster's Corp Charity Breathe project for buying oxygen stations for clinics in Odesa Region.
"Open Tech Week project aims to benefit the IT community by sharing knowledge and the whole society by supporting charity projects together with all its participants. Of course, we could not omit such crucial issue as the pandemic. Though governments, social services, and welfare institutions hurl all efforts into fighting the disease, we can always find where we can help," says Kate Stefanovych, Lead of Open Tech Week project.
Safety Measures in Sigma Software Offices, Infrastructure, and Team Building
The lockdown in Ukraine was announced and lifted, but Sigma Software still works remotely. Our infrastructure and high-qualified IT support service made the transition smooth and seamless. All our external and internal events were canceled or moved online.
"In just a couple of weeks, our infrastructure was transformed. We had to adapt it to over a thousand people connecting remotely, and we had to make it secure. One of the requirements for the remote connection solution was to control the presence of antivirus software and security updates on the device that connects remotely. Our IT infrastructure specialists investigated available solutions, tested, and implemented the solution that ensured security and high load capacity of remote connections. We did it in a matter of days without any interference with our people's access to the company resources. I'm proud to say that now our infrastructure covers all homes of our people.
Tech support and office managers organized the delivery of company laptops and other equipment to the homes of our specialists who needed it. Our lightning-fast team made sure that everyone could continue their work from home with all possible comfort," remembers Yulia Nilga, Chief Infrastructure Officer at Sigma Software.
Our first online Fika (an informal company meeting devoted to free communication and news sharing) gathered 500+ people and became a very inspiring event. Anyone could ask questions to our top managers and discuss pressing issues. Our English school and trainings continue via video conferencing services, while officers learned to address the company workers through the lens. A meeting room in our headquarters gets transformed in a video studio from time to time.
"It is very important that all members of our team feel connected and involved. It has always been a part of HR's work, but today it became one of the top priorities. Online Fika, regular status updates via email and video posts from our top managers, Zoom coffee breaks, video sports sessions from our colleagues. To help people both in Sigma Software and outside the company cope with the situation, our HR experts created articles and videos on keeping work-life balance, fighting stress, and learning to work efficiently under the conditions of long-time lockdown," shares Anna Piskun, Head of HR at Sigma Software.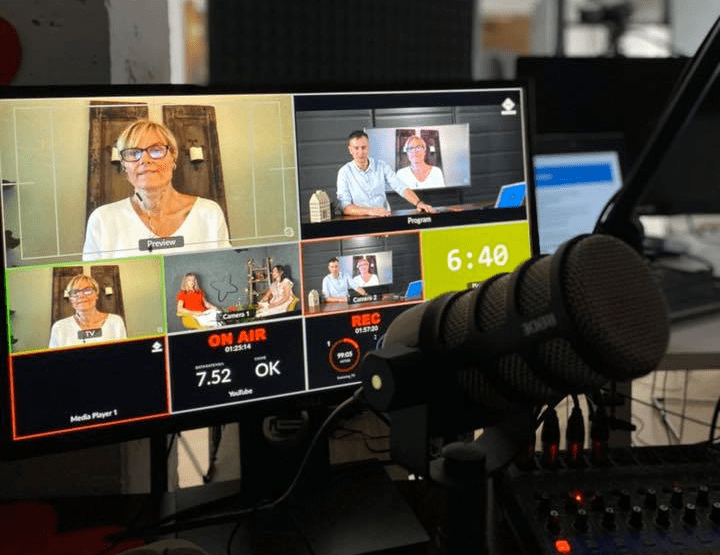 For those who still need to visit the company premises, strict sanitary rules are in action. All surfaces that are often touched are disinfected several times a day, face mask requirement is in force, disinfectant and mask are freely available.
about the author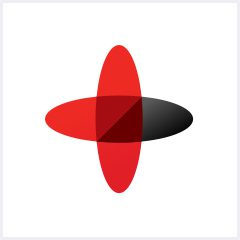 Software Engineering Company
Sigma Software provides IT services to enterprises, software product houses, and startups. Working since 2002, we have build deep domain knowledge in AdTech, automotive, aviation, gaming industry, telecom, e-learning, FinTech, PropTech.We constantly work to enrich our expertise with machine learning, cybersecurity, AR/VR, IoT, and other technologies. Here we share insights into tech news, software engineering tips, business methods, and company life.
Linkedin profile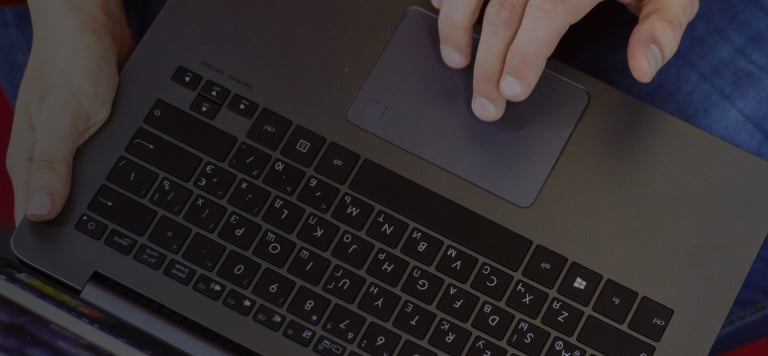 NEED AN INNOVATIVE AND RELIABLE TECH PARTNER?