Flowers for Hope: Supporting Ukrainian Artists Working for the Restoration of Ukraine
Flowers for Hope is an initiative of volunteer artists painting sunflowers around damaged Ukrainian cities near Kyiv. Their aim is to remind people about resilience and restoration as well as to raise money for local humanitarian projects via NFTs minted from the art.
Initiated by the artist and activist Trek Thunder Kelly from Los Angeles, the Flowers for Hope project unites a group of resilient and stellar artists working as volunteers. During the fighting in Ukraine, artists have had few opportunities to earn a living, so Trek Kelly called for sponsors to finance wages for artists and to invest their time and talent in the project. Sigma Software Group decided to cover a part of the required amount to support the artists.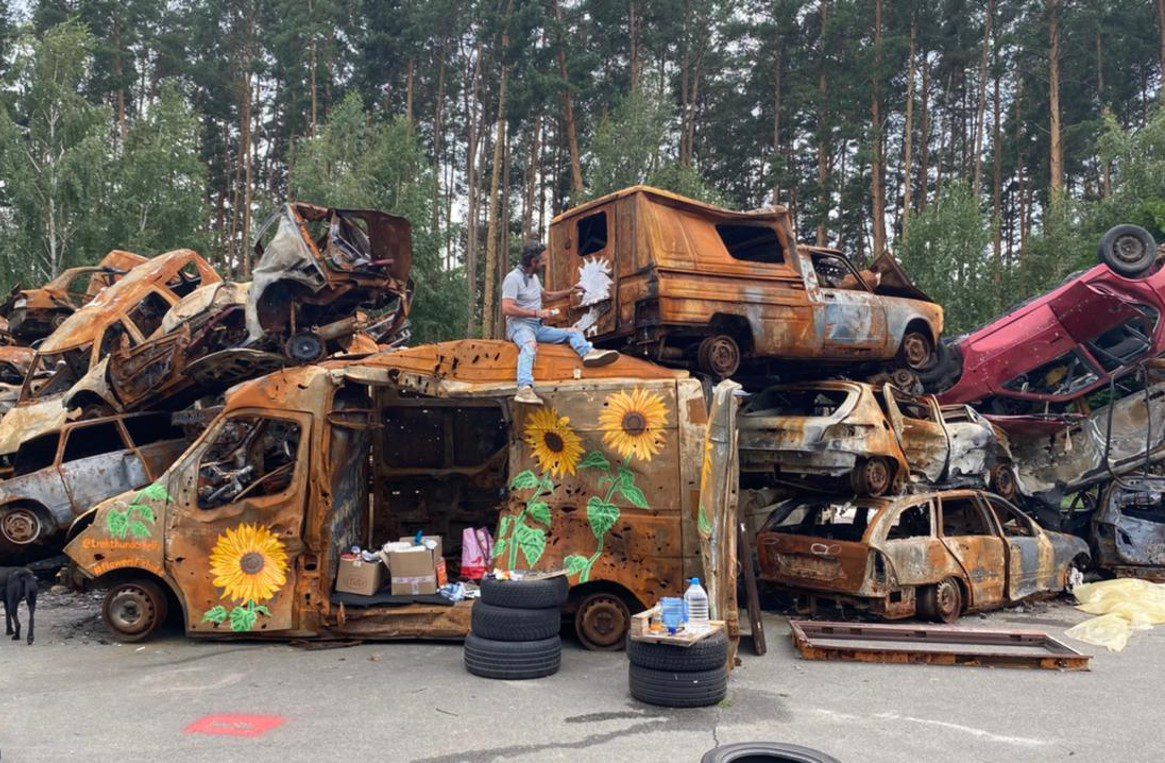 "Sunflower, the national flower of Ukraine, is a symbol of power and life that overcomes everything. It is painful to see destroyed homes and cars, especially for those who have to stay in the damaged cities and relive those events again and again. Artists who turn the remains of the occupation into creative pieces of work, help people find hope and psychological support," says Vera Soldatova, Head of PR at Sigma Software and a driver of the company's CSR Program.
"Working with Ukrainian creators and contractors on a regular basis, we now see how much they do to preserve some normalcy for Ukrainian society and how much difficulty they have to overcome. When representatives of Flowers for Hope contacted us regarding sponsorship, our management approved financing of a part of the target sum."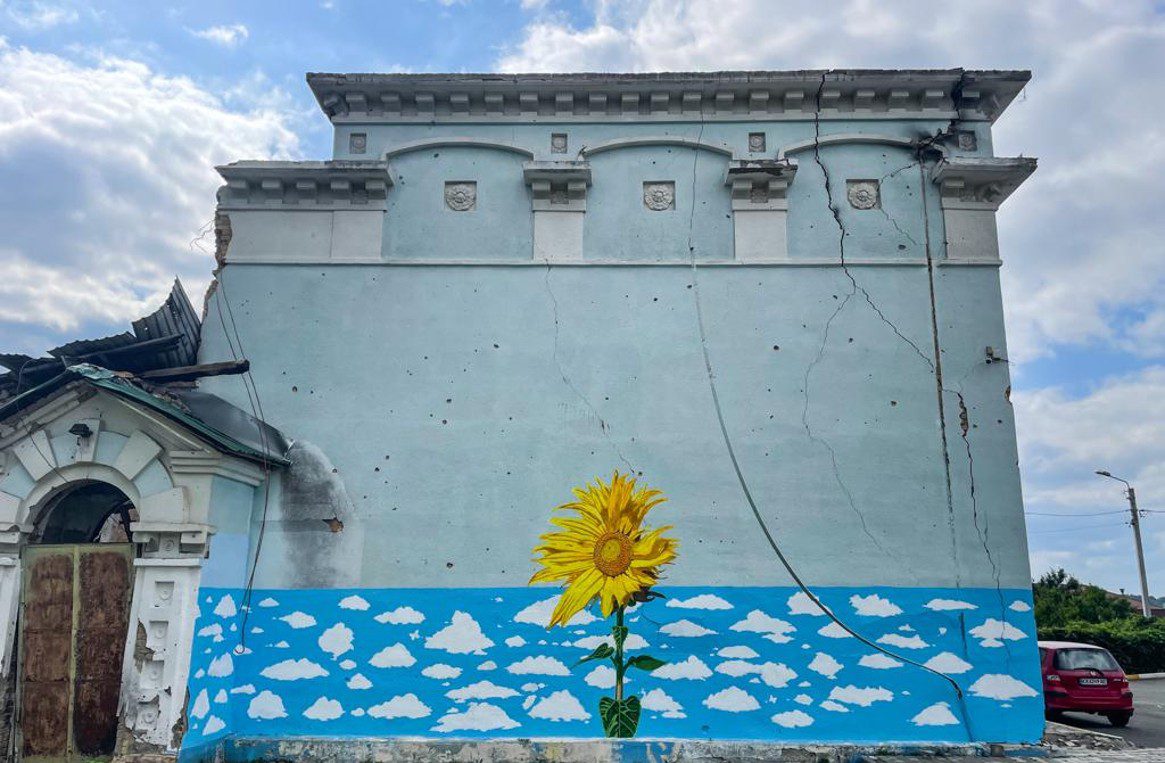 Trek adds:
"Ukraine's devasted areas will take time to rebuild. With municipal support and invitations, Flowers for Hope is a mural project conceived to provide temporary visual bandages among Ukrainian ruins. City-approved and appointed sites are designated where, through donations, artists render sunflowers, the national symbol of hope and rebirth. NFTs of the art will help fund local humanitarian projects like "Woman and War" a charity aiding women who have survived occupation and suffer psychological trauma."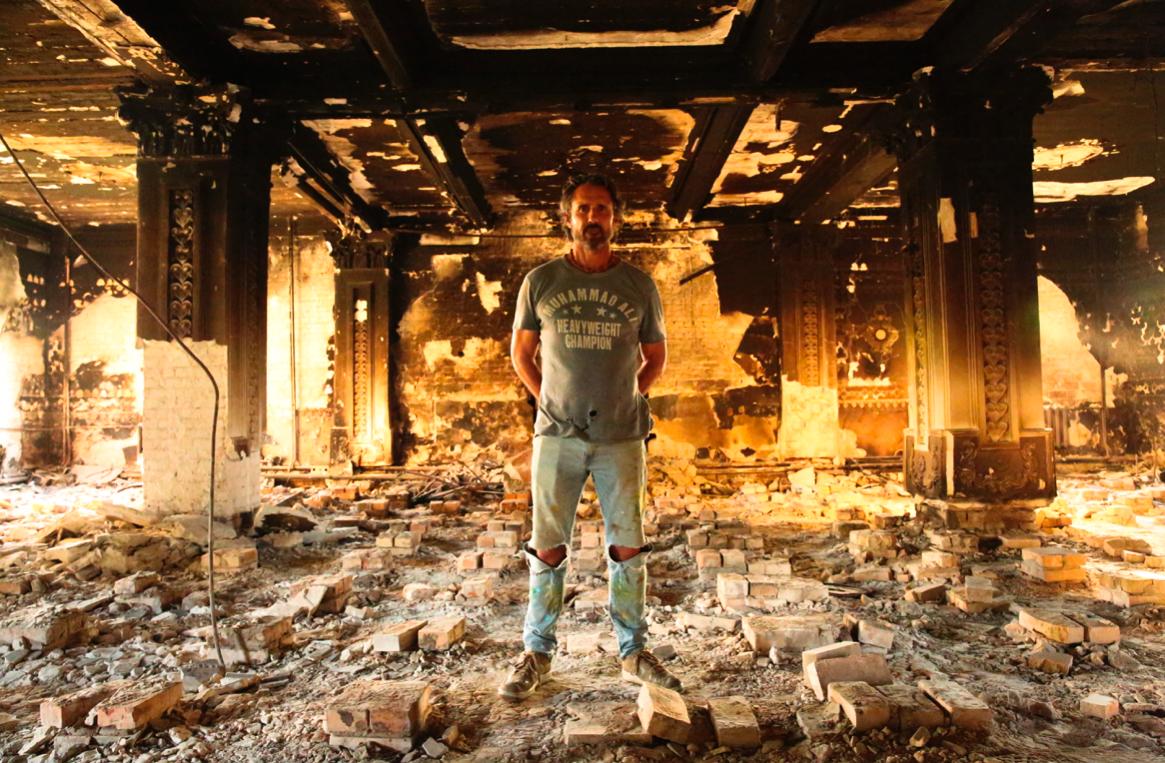 Works created by the artists in terms of the project are turned into NFTs and can be found via:
Flowers for Hope
@flowers4hopeNFT
The funds raised from NFT sales will be transferred to the Woman and War charity fund to help women who have lived through occupation.
about the author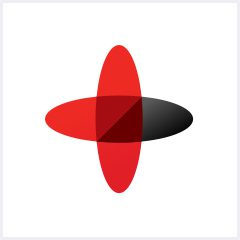 Software Engineering Company
Sigma Software provides IT services to enterprises, software product houses, and startups. Working since 2002, we have build deep domain knowledge in AdTech, automotive, aviation, gaming industry, telecom, e-learning, FinTech, PropTech.We constantly work to enrich our expertise with machine learning, cybersecurity, AR/VR, IoT, and other technologies. Here we share insights into tech news, software engineering tips, business methods, and company life.
Linkedin profile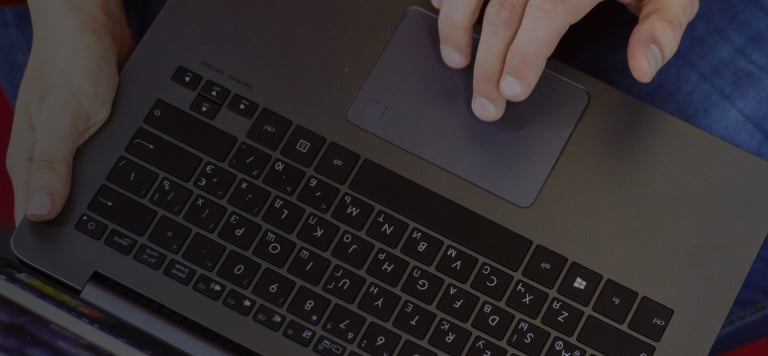 NEED AN INNOVATIVE AND RELIABLE TECH PARTNER?