The Future of AdTech Accelerated by COVID-19
In a world where old ways became problematic or temporarily unavailable, businesses across all industries are forced to rush to long-delayed digital transformation. Even before COVID-19 hit, 92 percent of companies thought their business models would need to change to embrace digitization.
Now, the need became a necessity.
One of the most popular images circling around these days is this one: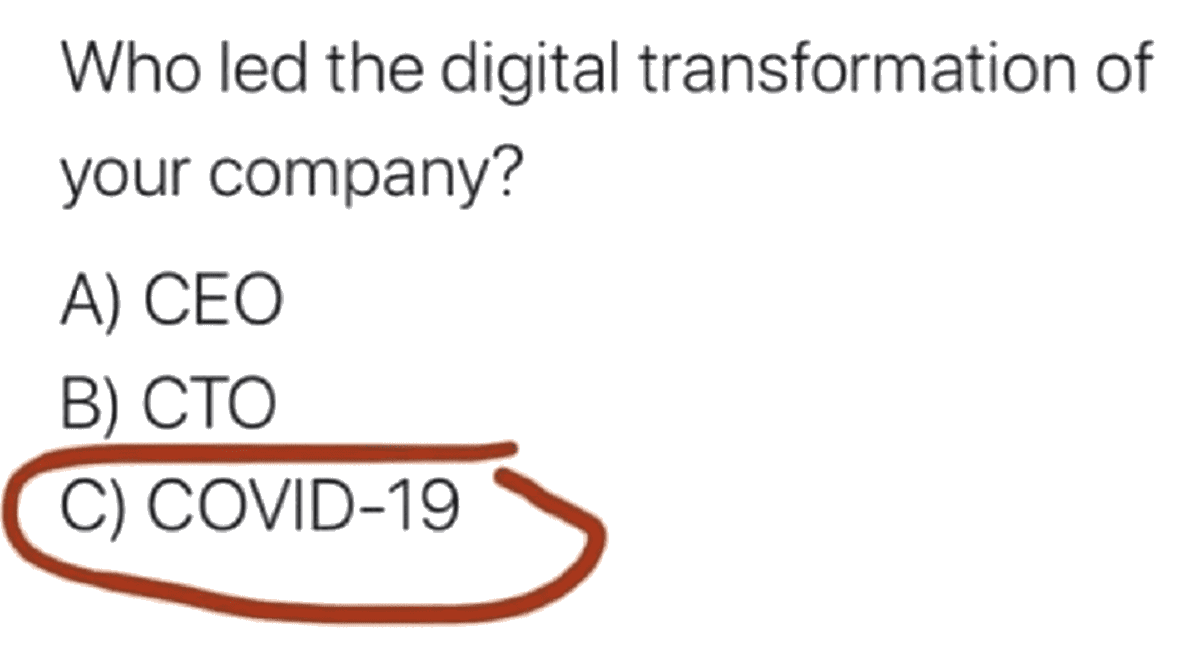 Tectonic shifts we observe happening right now are quickly changing the business landscape. The consumer market has transformed not only with regard to the types of products consumers are buying but where they are buying them and how often. New patterns in consumer behavior and preferences emerge in a matter of weeks if not days. Of course, every industry is affected by this, but there is one industry that gets the most impact – AdTech.
First, many people still don't feel comfortable going back to routines outside the home and choose online shopping and remote delivery. As McKinsey consumer sentiment analysis shows, consumers are shifting to online and digital solutions as well as reduced-contact channels to get goods and services. People are trying out digital products and services for the first time. For example, in the United States, about 35% of Gen Zers have used video chat for the first time, while 54% of households with incomes greater than $100,000 have tried online streaming (35% of households earning less than $50,000).
Second, people's online behavior has changed and is still changing. The study conducted by Gener8 in the UK on the date range from January 27th to May 10th reports dramatic ups and downs across many areas. In particular, the time spent on streaming websites surged 51% on the day the lockdown started and remain significantly higher than before the pandemic. Netflix reported 16m new sign-ups globally, while in the UK the number of unique users increased by 29%.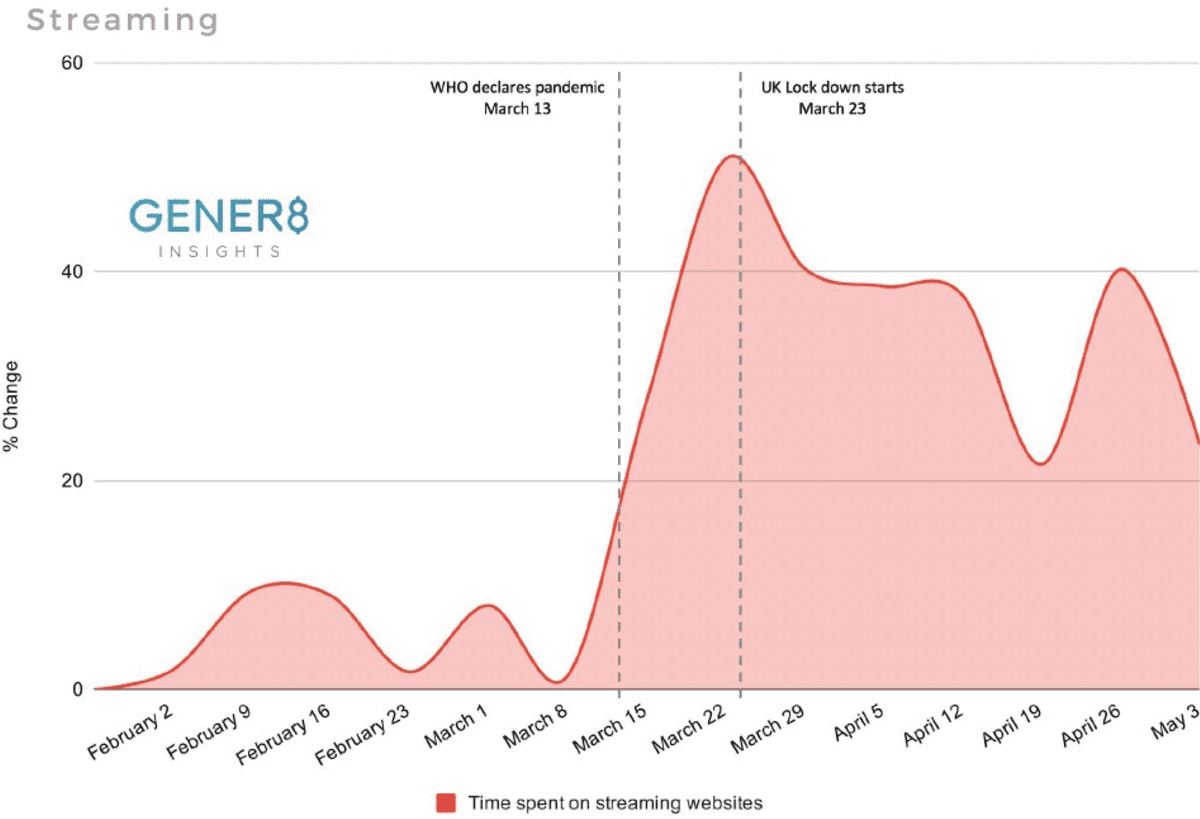 Source: https://gener8ads.com/insights
With all sports events, races, and competitions canceled, gambling sites saw a 69% decline. Whilst time spent on gaming websites peaked at 98% when the lockdown came into effect and has remained at least 25% higher than usual since.
We can see that time spent on travel websites has been steadily decreasing and is 74% lower than usual. When it comes to News sites there was a surge from early March through to when the lockdown was announced where it peaked 64% higher than normal. However, we can see evidence that people were becoming fatigued with news, and by April 11th (nearly 3 weeks into lockdown) people were spending less time on News sites than they usually would.
In response to such shifts in customer online behavior, AdTech companies need to adapt their strategies. We are going to discuss post-COVID customer behavior and the future of AdTech at a free webinar Accelerated Change: AdTech. Three experienced entrepreneurs will present their views and lead the discussion — Sam Jones, a Founder & CEO at Gener8 Ads, Andreas Schemm, a Co-Founder & CEO at Vreo, Johan Liljelund, a CTO and Vice Executive President at DanAds International AB, and William Mercer, a Venture Director at Zag.
The webinar is empowered by Zag and Sigma Software Labs.
Join the webinar on June 18 and follow us on LinkedIn, Facebook, and Twitter to stay updated about our news and events.
about the author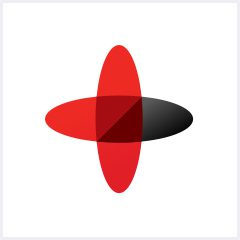 Software Engineering Company
Sigma Software provides IT services to enterprises, software product houses, and startups. Working since 2002, we have build deep domain knowledge in AdTech, automotive, aviation, gaming industry, telecom, e-learning, FinTech, PropTech.We constantly work to enrich our expertise with machine learning, cybersecurity, AR/VR, IoT, and other technologies. Here we share insights into tech news, software engineering tips, business methods, and company life.
Linkedin profile
Related services & solutions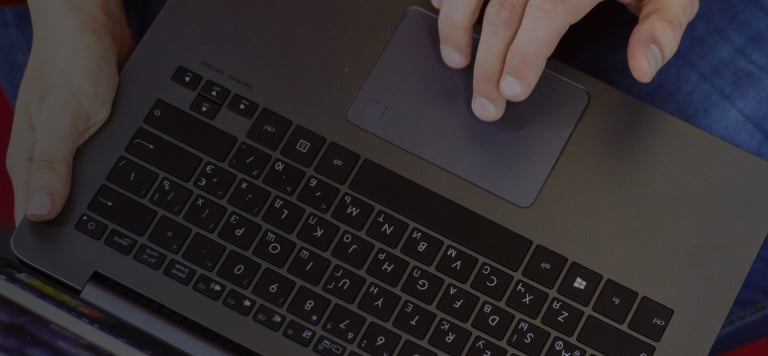 NEED AN INNOVATIVE AND RELIABLE TECH PARTNER?