Future of the Gaming Industry: Key Findings
In the spring of 2020, Sigma Software Group launched a series of live events for the tech community in order to stay connected, share knowledge, and empower each other during the global lockdown. Since then our company, together with its partners, has run 8 webinars, gathering more than 500 guests and 20 speakers in total.
In March 2021 we arranged our ninth event. This time we did it together with GameIS, the digital games industry association in Israel, and it was all about Gaming and iGaming.
The Gaming industry exploded in 2020 as the pandemic has only reinforced the new edge entertainment trend. In times of massive uncertainty, the world turned to simulate reality games as a new way to connect and unwind.
According to Statista, today there are already more than 2.7 billion video gamers worldwide. Every third person on the planet. The entire video gaming market is expected to be worth over $200 bln by 2023. As to iGaming, around 1.6 billion people gamble throughout the year, while the global online gambling market is anticipated to be valued at more than $92.9 bln by 2023.
Vladimir Beck, founder of Black Snow Games, co-founder of Sigma Software, Lloyd Richman, CEO of iBet Digital, Neta Langer Levitan, SVP HR at 888 Holdings, and William Mercer, founder and CEO at Umaya Village, venture director at Zag joined our Accelerated Change: Gaming webinar and shared their valuable thoughts about the impact of the pandemic on the industry and uncovered new trends that we should expect in 2021.
Will: Hello everyone, welcome to the panel! Let's start with a brief introduction of each other.
Lloyd: I run a website called iBet Digital, which is the world's leading iGaming business platform. We connect suppliers, operators, affiliates, and events.
We've seen really good growth over the COVID-19 period with a lot of uptake in new products and services from industry operators looking for different types of products, whether that's virtual sports or in sport or products such as poker.
Vlad: I'm a founder and CEO of Black Snow Games. Our occupation is a large-scale extended reality. We enable players to become heroes of epic movies happening in our physical, virtual, or imaginary locations where real-time, multiplayer game fields are invoked miles away from the player.
I'll try to contribute to the big picture of where gaming is moving with reference to the immersive and extended reality side.
Neta: I'm heading the global HR for 888 Holdings, a veteran Israeli-based gaming operator with 1,600+ employees across the globe. We have a series of cool online gaming games, casinos, sports betting, poker, and bingo.
I've been within the HR business for more than 20 years already, working in global corporations and carrying a lot of positive experience working with remote locations and offshoring companies.
William: Lloyd, you've gone through the entire gambling journey with your career. What's changed since COVID-19 hit? How did consumers react, particularly in the online gambling world?
Lloyd: There were a lot of very unhappy Sportsbook bettors (laughs). A lot of them used to bet daily, so after the crisis emerged they've started to look for new things to bet on. That is when virtual sports uplifted. It's familiar to sports bettors even though these games are predetermined or pre-recorded by computer software.
It also shone the light on eSports.
Will: Was there a particular eSport that really stood out?
Lloyd: I don't know for sure, that depends on the actual kind of eSport.
Poker also saw a huge uplift. It's interesting, because just two or three years ago poker was considered a dying out product. Today poker products started to boom again across the whole industry.
Will: Do you think it's because people start returning to old gambling habits? Or it's just previous gamblers moved back in?
Lloyd: A little bit of both. When everyone's in lockdown, you've got a lot of time on your hands. People have time to kill, sleeping patterns were probably sort of way off. Now they have a lot more time to be able to invest in things like 6 hours tournaments as opposed to quick Sit & Go games.
Will: If you were advising an entrepreneur or a tech company that's looking to enter the market at the moment, where would you recommend investing your money and knowledge today? If a founder came to you saying, "I've got the tech, what should I build in a gaming scenario?"
Lloyd: If you're jumping on the bandwagon, it means that you've missed it. It's too late because it will go back into decline again. Sports are back on and other operators like eSports are now competing.
When poker was huge five years ago, eSports wasn't really around. Now we're seeing that virtual games are getting pushed a lot more. The live casino aspect of it boomed in the last few years, so poker is competing again.
One thing that I've noticed is that a lot of people want to get into the lottery. I don't know whether cryptos had an impact in that, perhaps it's a new spin on lottery to have this crypto blockchain version of it.
Will: I wanted to point out just how prevalent eSports has become. One of my favorite stats about it is that the entire of tennis as a sport can only support 300 professional full-time world-class players. Whereas League of Legends, which is just one of the many eSports, can support thousands.
The context of how just one computer game can provide an opportunity for people both as players and consumers is fascinating and I can see why that would be attractive for gambling.
Lloyd: Recently the Esports entertainment group have bought Lucky Dino, who are a casino operator, for $30 mln. Obviously they see a lot of great opportunities to help push their agenda on eSports. You'll probably see a lot more of that because there's a lot of money in that business.
Will: Neta, it'd be great if you could give us a summary of what you have seen in terms of the change. As I understand, 888 is actually doing better than the competition, so I'd love to hear about that story.
Neta: For us 2020 was a good year. We had very nice growth in all financial and business aspects. All by organic growth due to our cutting-edge technology and advanced products.
Overall, we came prepared without knowing COVID-19 is ahead of us, but we had great plans that we were able to implement during 2020. We believe that we got many more recreational players to join our customer base. Our safe gaming strategy provides tools and capabilities for players to control their habit of online gaming. So, a good year and great plans for us ahead.
Will: In terms of resourcing the product development and as an organization attracting talent, how has that changed for you over the last 12 months?
Neta: All types of communications and engagement activities had to shift very quickly into a remote and digital way of communicating. We invested a lot in training our managers around managing remote teams.
As a global company working in different sites, we had this capability already, but working from home stretched that significantly. The main challenge was to continue and hire people which we never met face to face. We experienced significant growth during 2020, so we had to shift all of our onboarding, training, and even socialization processes, becoming an "eightster" (that is how people in 888 call each other) getting to know the spirit of the company without meeting people face to face.
It was a challenge, but we got feedback that we've done very well in this aspect. But it's still challenging, looking ahead and understanding that it will be our reality for a long time. We plan to shift to a hybrid model post-COVID-19 and combine work from home and from office as our new working format.
Then we'll have to become better around hiring, onboarding, and training new employees while you don't meet them. This will help us also hire people outside cities or countries that we usually operate in. But we entertain this concept of hiring key talents or key teams outside our main offices to expand and to enable ourselves to attract talents that we usually cannot geographically.
Will: Do you have any tips for anyone that wants to work with external development houses during that time?
Neta: Yes, it's still a huge success for us. It enabled us to attract talents that we usually cannot through partners and outsourcing companies. The key for success is first to find locations that carry similar culture and DNAs. It's a very important type of communication and the way different cultures communicate with one another.
On top of that since the beginning it is important to build a shared cognition, to share the vision, to create a shared identity with the external group. It is important around the events, around different merchandise, in all types of activities, we are making sure that we are all together and there are no differences between the insourcing and outsourcing employees.
The most crucial thing is to also create growth opportunities for people working for you although they are outsourced. This is a very important element in engaging the teams and retaining them for the long term.
Will: Vlad, how the pandemics has impacted massively multiplayer games and particularly using technologies such as XR and AR.
Vlad: We started the initial feasibility studies before we built the technology, coincidentally just a little before Pokémon GO hit the market. We looked at the game, and so it was a room scale AR, where you catch Pokémon just nearby even though it's played on a global map.
We definitely wanted to build something completely different, delivering all-time cinematic immersion, the feeling of Independence Day or Pacific Rim movies. We'd been dreaming of large-scale AR, unleashing the potential of our expectations to seamlessly mix just everything around, stretching miles away from the field of view. We wanted this experience to be available immediately without any calibrations or visible things, distractions to just what you have with the phone internal sensor, no extra hardware.
We also wanted the experience to be available anywhere, so that you don't always need to move. It is especially important today, in pandemic times, where you can play our game at your location, or you can teleport to different locations like Paris, Israel, etc. And you'll still have the same immersion experience. It's XR – extended reality, it combines AR and VR all together on a larger scale.
To make this possible, we had to implement a convenient way to interact with large-scale environments. One of the stoppers is that AR is lacking usability. You either need to move or you need to calibrate and to pre-digitalize everything. You want to get it out of that, and have AR immediately available in the box playable anywhere.
Will: How big is your team? Is there anything that you do differently to a game studio to give a more traditional title?
Vlad: We are a small startup of eight people. We work with Sigma Software where we leverage up to 40 different specialists including developers, front and back, and artists, virtually everyone from time to time to build both the technology and the content, the experiences.
Will: Lloyd, could you go on to the nuanced differences between an eSport and a virtual sport and how they've been affected by the pandemics.
Lloyd: Virtual sports are pre-recorded games. It's like a virtual video, that's played out. People can bet on that in real time.
In eSports people are competing against each other playing the likes of Counter-Strike or Rocket League, whether they're playing individually or as teams. Then that's streamed in real time and people are able to bet on it as they would with sports. That's an eSport, like sports even though they're not always playing FIFA.
Will: How is a virtual football match different from watching people play FIFA for example? What does that look like?
Lloyd: Pretty much the same, but it's all predetermined and pre-rendered. In terms of FIFA these days you have to double-take to it, like "is that real? Or.." Very much the same in terms of a viewer of virtual sports, very similar.
Will: You pointed almost like the merge between computer game and sports betting or online gambling and that as a digital experience. It'd be great if you could talk about the casino in GTA V. And also what that means for the future of in-game experiences and whether there will be a full-time merge between online computer games and online casinos.
Lloyd: It's happening now, but very slowly. Grand Theft Auto 5 released Diamond Casino Resort six years after they released the initial game. The game has sold over 110 million copies and generated well over $6 bln worth of revenue. In that week after they released this casino, it was the most anticipated DLC (downloadable content) ever across PlayStation. In that week more players played GTA V than ever.
In this online virtual casino, you can play slots, walk up to blackjack people, and watch virtual sports on horse racing. They've merged right into that casino and in-gambling creating slot games but on an RPG computer game level. We'll see more mergers like this. It is the real accelerated change in gaming.
Will: Neta, how do you find the talent?
Neta: Attracting talent is an art. It's an ongoing and unstopping process.
You meet people like Lloyd or Vlad not because you have an opening, or you are looking for a specific executive. You constantly need to make your network work and live and you meet new people. But, if you are not looking for an executive, you need to have operations. It's like a well-oiled machine of recruitment. You need brand awareness, an acquisition team, and a retention team.
Today we shifted our recruitment strategy to become similar to the way 888 is doing marketing. The way we attract our candidates is very much like the way we acquire a new customer. The entire HR strategy is built on the way we treat our VIP customers in our business. We took a lot of ideas into the HR agenda, and specifically, into the way we attract candidates, onboard them, and retain them.
At the end of the day, the idea is to make your employee experience a positive growth environment that enables him or her to grow on a personal and professional level. It's not only the way you attract but the way you treat the employee's life through his or her entire life cycle within the company.
Will: Vlad, obviously the world is moving towards XR, but what other technological advances have you seen that played very well into the new normal in COVID-19? Clearly, there is a new category that is being unlocked.
Vlad: I would say that if you look at these brave new times, we see several trends just coupling all together in an interesting way. We see the tremendous growth of the social media component in gaming. It became really important both in games and in-gaming infrastructure like Discord. Gaming acts as the niche to hanging out and talking in comfort with your communities and friends.
And at the same time streaming is growing tremendously compared to pre-pandemic. This is also accompanied by 5G getting up and running.
At the same time, gaming is just essential. People play games more than ever because of the situation. And everything just grows. Steam PC plus 21, VR got a tremendous boost after releasing Facebook Oculus Quest 2 and anti-threat our devices are starting to be really usable.
When you play the new Oculus Quest, you feel this kind of next-gen. At the same time we see the trend for gamification of everything.
If you look at all of this picture together, and if you look at XR just as an updated way to see the combined interactors, it's nothing more than just a next-gen display. XR is just the next display to the world around which the usual boundaries can break: you can communicate with people remotely like you're sitting together. It's more than just conferencing, it's like an added, boosted cognitive defense additional signal system for a human being. If we're looking for gaming plus gamification plus XR in the future, it's a fantastic synergy.
Will: It'd be interesting to see whether the growth for Black Snow or the platform technology being used by other game providers.
Vlad: It's more of a technical platform. The game is built to show the capacity of what it can do and we have a growing demand from different industries like for indoor and outdoor navigation, amusement parks, and so on.
Will: Neta, do you let your employees play eSports or games?
Neta: Absolutely. First I can share that we do use gamification and internal learnings. It's still, one in front of the screen, it's not three-dimension or outdoor. But we started a couple of years ago to implement gamification in order to learn and to develop new skills.
Now we explore some kind of an outdoor activity that combines team building and learning and wellness time. We are developing podcasts for managers for new employees with professional content. Thus we are planning to encourage a team of employees to walk together outside for an hour, listen to the podcast, etc. So you exercise, you gain some new content, you are able to learn, and you are not suffering from Zoom fatigue.
Maybe it's the first step for gamification or casual gaming as part of the workspace. But this is going to be a trend, a very interesting one that can combine wellness together with growth learning and team building.
---
We hope that the insights that our experts have shared will help you bring more digitalization and introduce the right mentality into your organization in these turbulent times. We will keep bringing you outstanding experts that are transforming businesses in various domains. Follow us on LinkedIn, Facebook, Twitter, and stay tuned for our news and events.
about the author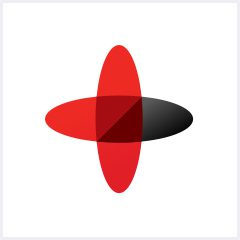 Software Engineering Company
Sigma Software provides IT services to enterprises, software product houses, and startups. Working since 2002, we have build deep domain knowledge in AdTech, automotive, aviation, gaming industry, telecom, e-learning, FinTech, PropTech.We constantly work to enrich our expertise with machine learning, cybersecurity, AR/VR, IoT, and other technologies. Here we share insights into tech news, software engineering tips, business methods, and company life.
Linkedin profile
Related services & solutions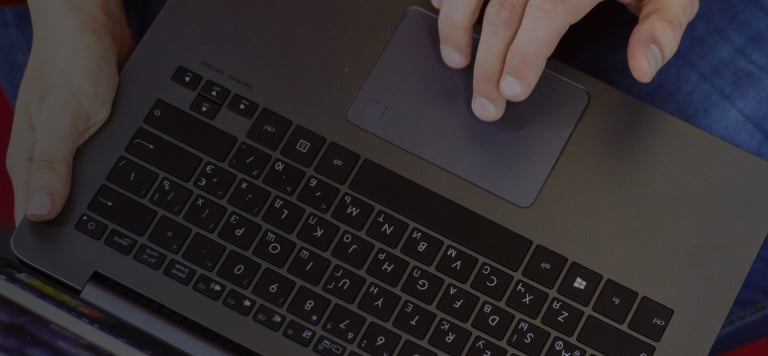 NEED AN INNOVATIVE AND RELIABLE TECH PARTNER?