Growth, Transformation, New Opportunities: the Year 2020 in Motion
We all have begun this year not knowing how it will turn out. We had to change and transform, adapt to the new normal, embrace online, and accept restrictions. Though it was not easy, we have a lot to remember. See it in motion.
When the quarantine restrictions were imposed, we had to rethink many things that we do every day – how we work, spend time with our team members, discuss opportunities with existing and prospective customers, share knowledge, and build relations.
Switching to Remote Work
The IT industry was best fitted for quickly switching to remote work, because our basic toolkit is narrowed to a laptop and Internet access. It took us only three days to switch over a thousand people to 100% remote work.
Feeling Connected and Informed
Remote work turned out to be very efficient performance-wise, but many of us missed communication with colleagues and news about what was going on in the company. That's when Valery Krasovsky, CEO at Sigma Software, started sharing his video business updates to tell everyone on our workforce how we navigated through the crisis and what changes occurred. These videos were very well-welcomed and watched by hundreds of people in all our locations.
We didn't stop there. Our yearly internal PM Gathering knowledge-sharing event was broadcast from our Kharkiv office. The HR Department immediately started organizing Zoom coffee breaks and video sports sessions with our colleagues, creating articles and videos on keeping work-life balance and learning to work efficiently under the conditions of long-time lockdown. Event managers managed to arrange several Kids Days online and our all-company informal meeting – Fika – on YouTube. About 600 people joined the first Fika in 2020 to listen to our top managers and ask them questions.
Sharing Knowledge via Online Events
E-learning and knowledge-sharing sessions became an opportunity to meet and learn how other people live through the new conditions. During two months we have held 20 knowledge-sharing sessions that gathered up to 50 participants each. Directions they covered varied a lot: from technical ones to soft skills, business communications in the new conditions, emotional intelligence, and others.
Our external meetup series Open Tech Week was not canceled or postponed like many other technical events and large conferences. We decided to make our Open Tech Week 2020 happen online 4 times as usual. 40 speakers, 20 tech directions, and more than 800 attendees joined our YouTube broadcasting in order to develop professional skills and fundraise for charity.
Contributing to the Digital State with Diia.Business
This autumn our company automated event management and sales processes for Diia.Business entrepreneur support center in Kharkiv. Sigma Software developed the business processes automation for Diia.Business together with our partner Middleware Inc. based on their products Corezoid Process Engine and Control.events. All works are performed by Sigma Software as our company's contribution to the digital transformation of the Ukrainian government services and support of Ukrainian businesses and startups. We liked Diia.Business project initiated by the Ukrainian government, because is up to a great end – develop the business ecosystem in Ukraine and provide informational support of small and medium businesses.
See how the automated business processes solution we provided helps Diia.Business workforce to handle requests from businesses seeking consultations and assistance with other issues.
We believe that it's crucial for companies to continue digital transformations and improve the way they work with data. In order to help businesses with this challenge, we've shared a brief overview of Big Data and Analytics Trends for 2021 by our experts Boris Trofimov and Marian Faryna. Take a look!
Looking for New Business Opportunities
With all the events taking place worldwide, many businesses were experiencing turbulent times and looking for new opportunities as well as trying to conceive the ways to benefit from them by gaining new knowledge. Sigma Software held series of Accelerated Change free webinars aiming to inspire businesses to move forward, present expert views on how businesses, entrepreneurs, and investors could thrive in it.
Over 6 months we organized 7 webinars with speakers from the USA, Israel, the UK, Sweden, Ukraine, the Netherlands, Denmark, Poland! With the help of our experts, we tried to predict the future of various tech areas such as Cybersecurity, Fundraising, Startups, Fintech, Media, and AdTech.
Ukrainian Israeli Innovation Summit 2020
A major tech offline-online event, the Ukrainian Israeli Innovation Summit 2020, was launched in Sigma Software office in order to establish cooperation between Israel and Ukraine in the area of innovation. The conference, supported by both the Israeli and Ukrainian governments, covered such topics as Ukrainian-Israeli cooperation during the pandemic, the transformation of the venture investing landscape, the creation of international access that can help overcome the crisis, and the new normal of the startup reality. More than 50 famous speakers and about 1,000 participants worldwide joined the Summit. Read more here.
Sigma Software Labs – Fostering Startups
Sigma Software Labs, an ambitious project started by Sigma Software to support Ukraine-based startups, small product houses, and service companies. In 2020, Sigma Software Labs performed extensive awareness-building work to advance the Ukrainian startup ecosystem:
– our skilled speakers appeared at local meetings for new businesses, such as the Open Doors Day ran by UNIT.City Kharkiv, Startup Workshops by Diia.Business in Kharkiv, local festivals and conferences;
– organized events for Ukrainian startups in cooperation with Lviv Business School, ComeITup, Polish Ukrainian Startup Bridge, UTEW Tech Tribe, Lviv Tech Angels, and others;
– held experience-sharing online events Startup Live: How an entrepreneur becomes serial? At the events, proved Ukrainian startup founders told about their business paths and answered questions from the startup community.
IT Education and Startup Contest
We continued our long-term partnership relations with high schools all over Ukraine in the online format. Agile practice, work in universities` certification commissions and supervisory boards, Data Science summer school, internships, open doors days, job fairs, company`s presentations, hackathons, contests – everything was moved online. Our Sigma Software University became an e-learning institution.
IT_EUREKA student startup contest that Sigma Software has been organizing for 5 years, first together with TEMPUS and then with the Ministry of Education, continued in 2020. Due to quarantine restrictions, the final stage of the competition was held online. About 100 projects participated in the competition, and 14 of them reached the Final Pitch Days. The winner of the competition Elomia team, aiming to make psychological support available for everybody, received a certificate for UAH 100,000 from Sigma Software.
Awards and Top Lists
Our desire to become a trusted partner and provider of the highest quality services was acknowledged by various awards and ratings.
Clutch.co acknowledged Sigma Software as one of the Top 1000 Service Providers according to the Exclusive Clutch 1000 List. This list is the firm's most exclusive award, representing only the top 1% of companies listed on the site. It is especially valuable, because the list is formed based on direct clients' comments to Clutch's representatives.
Once again Sigma Software was listed in Global Outsourcing 100® by International Association of Outsourcing Professionals.
In the Gambling domain, we received a very important recognition. First time ever Sigma Software won EGR B2B award that celebrates the very best service providers in the online gaming industry, recognizing the achievements of suppliers from across all the major eGaming disciplines.
New Team Members, Clients, and Offices
Throughout this year we had to demonstrate all abilities to adapt and transform that we had. And it paid off. In 2020 Sigma Software grew by 25%, started cooperation with 30+ new clients, opened offices in new countries, and included 200+ new specialists. Our sincere gratitude to everyone who contributed to this result and made it happen. Thank you for being with us in 2020 and happy New Year!
about the author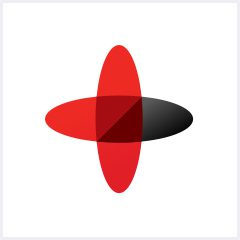 Software Engineering Company
Sigma Software provides IT services to enterprises, software product houses, and startups. Working since 2002, we have build deep domain knowledge in AdTech, automotive, aviation, gaming industry, telecom, e-learning, FinTech, PropTech.We constantly work to enrich our expertise with machine learning, cybersecurity, AR/VR, IoT, and other technologies. Here we share insights into tech news, software engineering tips, business methods, and company life.
Linkedin profile
Related services & solutions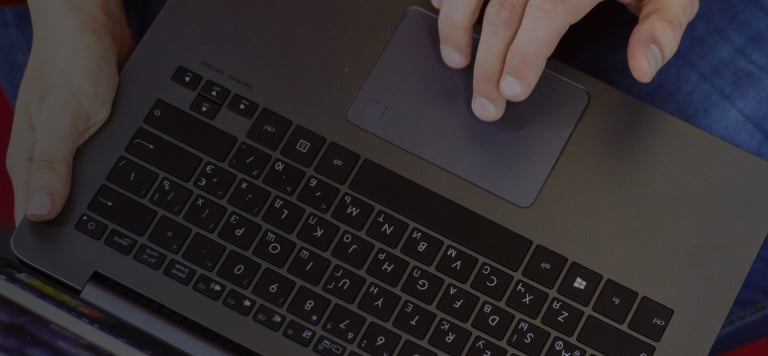 NEED AN INNOVATIVE AND RELIABLE TECH PARTNER?