Highly Graded Corporate Training for our Saudi Arabian Customer
This June Sigma Software University and coach Anton Voronyuk delivered a 4-days Google search training course to our customer in Saudi Arabia. The training was prepared on customer's request and held in Arabic with the help of a very professional translator. Our customer gave a high grade to the provided training and appreciated our flexibility with the educational program.
When delivering new software solutions for our customers, we at Sigma Software attach great importance to explaining future software users all its capabilities, thus helping them smoothly incorporate it into their daily routines. Basing on Sigma Software University pool of training courses and coaches ensuring continuous education to our own specialists and students willing to acquire an IT specialty, we organize trainings and courses on the software that we deliver and on the topics that our customers would like to master.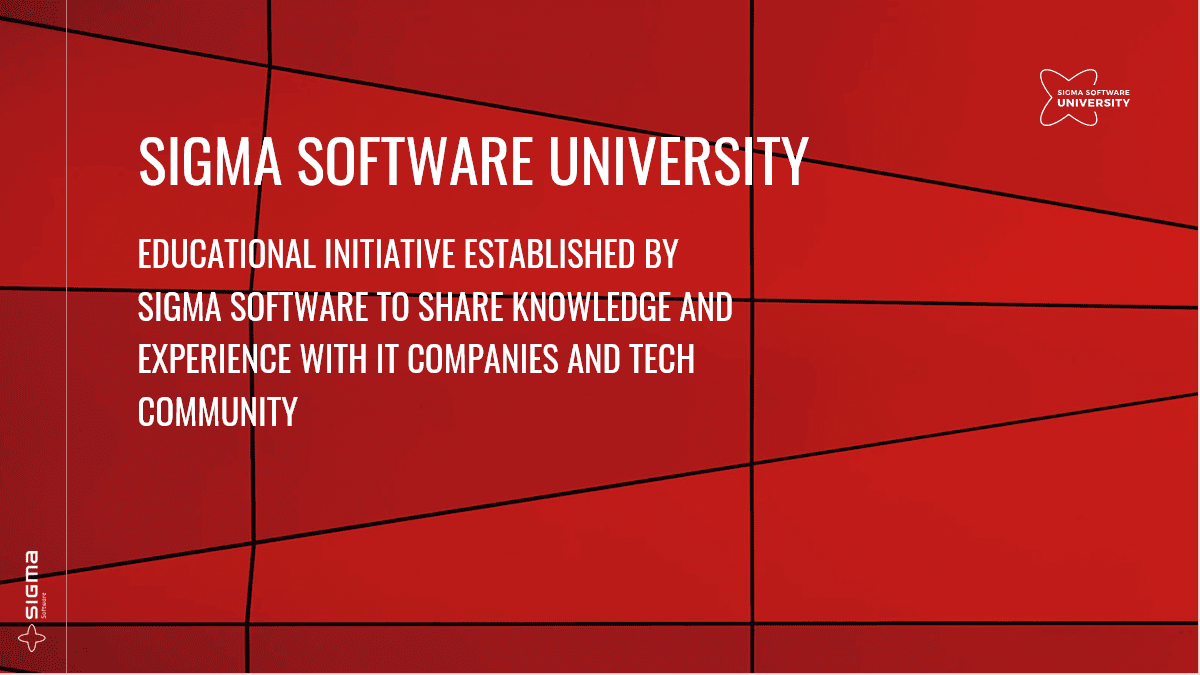 This year our customer has requested our training managers to organize the training course How to master Google search for their employees. This course was not in the list of our educational materials, however, we had a track record of delivering IT service and successfully conducting another training for this customer, so the customer entrusted us with preparing the course.
Our training department organized this Google search training especially for our customer with translation of all learning materials to Arabic and consecutive interpreting of the coach lectures by a professional translator.
The training program was prepared and completely approved with the customer. However, when the training sessions started, the customer realized that they wanted to shift the focus of the lectures to better fit their goals. Coach Anton Voronyuk adapted the training accordingly overnight. With the clarified learning needs, the training team has selected a useful tool to target the customer's needs – SemanticForce, and invited the representatives of SemanticForce as guest speakers to the training, so they could share all the details on the tool`s capabilities.
"Having 17-year experience providing trainings and over 60 programs & courses for corporate customers, IT professionals, beginners, and last-year tech students, we believe in can-do attitude and getting practical knowledge. The speed of change in the area of technology makes continuous learning very important in every domain. With the right teacher and correct course, the skills received with trainings start bringing positive results immediately," notices Anna Arutyunyan, Head of Sigma Software University.
---
Sigma Software University is a place for learning, sharing knowledge and experience. Our goal is to promote the development of IT community and strengthen IT education at every stage: from the support of educational programs for children to cooperation with universities and courses for those, who already have some experience in IT.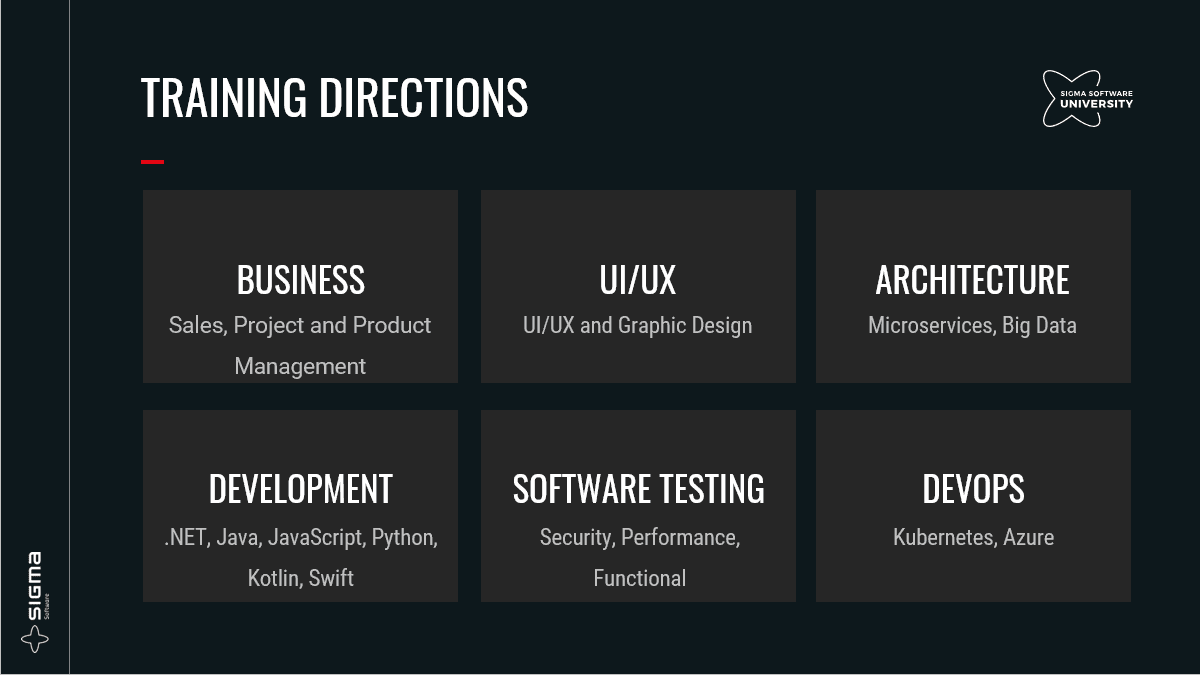 Sigma Software University provides:
Training consulting services and training management support
Online and onsite trainings for your teams
Customization of our training programs according to your needs and teal level
Creating learning materials on your request: e-learning curses, tests.
Let's discuss your training needs: university@sigma.software
about the author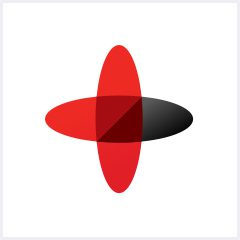 Software Engineering Company
Sigma Software provides IT services to enterprises, software product houses, and startups. Working since 2002, we have build deep domain knowledge in AdTech, automotive, aviation, gaming industry, telecom, e-learning, FinTech, PropTech.We constantly work to enrich our expertise with machine learning, cybersecurity, AR/VR, IoT, and other technologies. Here we share insights into tech news, software engineering tips, business methods, and company life.
Linkedin profile
Related services & solutions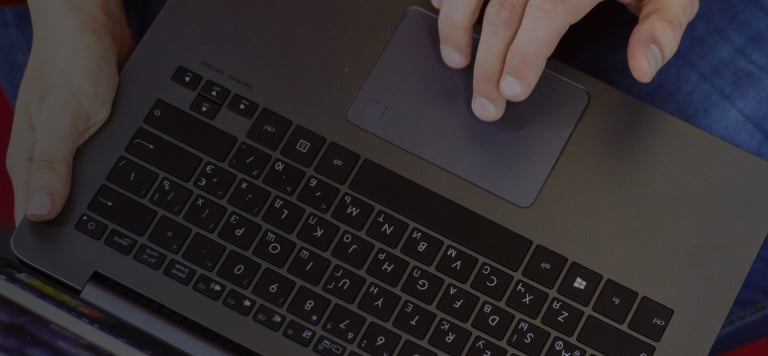 NEED AN INNOVATIVE AND RELIABLE TECH PARTNER?