How Airlines Can Benefit from Big Data
Data is the new oil. People keep saying it for the last couple of years. But what does it really mean? Same as oil, data itself is useless without its processing. Airlines are swamped with data. One could say that it's not a data lake anymore, but a data ocean. Now the matter depends on its processing in the most efficient way, extracting the pearls from the oyster shells.
A modern aircraft produces gigabytes of data every day: operational parameters, technical indicators, logs and reports.
"By 2026, annual data generation should reach 98 billion gigabytes, or 98 million terabytes, according to a 2016 estimate by Oliver Wyman. The newest generation aircraft by then will be spewing out between five and eight terabytes per flight, up to 80 times what older planes today generate".
The Data Science Revolution That's Transforming Aviation by Oliver Wyman, Forbes Magazine
What is the point of having such a volume of information without analyzing it? Why not implement Big Data analytics, which would allow knowing the condition of every aircraft in your fleet at any given time? To be aware of each and every thing going on with your aircraft is not just amazing. Building predictions on top of this data will significantly reduce the number of unpleasant surprises, improve flight safety and aircraft economics, provide for more reliable planning, and so forth.
The aviation is the kind of industry where even a tiny improvement in decimals of the percent can change everything. Do you remember that story of American Airlines removing one olive from a salad? Aircraft manufacturers are working hard and long to improve fuel consumption or maintenance by 1-2%. With Big Data covering commerce and operations, an airline can open a basket of opportunities for improvement and efficiency. In most cases, it will be even more than just 1-2%.
Big Data disrupts airline commerce. A decade ago, airlines were segmenting the passenger market only by travel goals, such as business, leisure, visit friends and relatives (VFR), pilgrimage, and so on. Oh, the good old times… Today airlines collect tons of information about their customers. Crunching this information enables airlines not just to segment passengers better, but also to provide a personalized experience to each customer. It is a one-to-one relationship between the airline and the passenger that increases customer satisfaction and builds extraordinary loyalty. Airlines can understand its' customers, their behaviors, and preferences like never before.
The other area where Big Data can be extremely useful is Quality Service Index (QSI) modelling. QSI is an approach for forecasting airline market share. It is based on passenger behavior and takes into account relative attractiveness of different flight options. The methodology is quite simple and straightforward. You need to determine the factors the passenger considers while choosing the flight and assign a certain coefficient to each of the factors. Based on the coefficients, it is possible to evaluate a so-called QSI score, which will allow estimating the market share of a particular flight (or series of flights). The most challenging part in QSI is to choose the right factors and coefficients. Does the customer really see the difference between turboprop and a jet? Do they really care if boarding is made via a gate bridge or by bus? And if yes, how valuable are these factors for them?
Big Data and its analysis will provide you with the sound knowledge of these factors and coefficients for your specific markets. No more generalization, guessing, or rough assumptions.
In my previous article, Amazon in the Sky, I wrote that airlines should act as retailers if they want to be competitive. Well, it's only possible with Big Data in place. Modern retailing depends on Big Data and its processing.
Just like any other big and distributed company airlines face a challenge – silos between departments. Big Data can help respond to this challenge. Collecting and combining data from every department is the way to expand the compass. The synergy of consolidated data from different areas can be tremendous. Getting the whole picture with all the details and its analysis will provide insights an airline never had before, dependencies between different factors, which were never noticed, and who knows what else.
The areas of Big Data application are endless. It helps to build the airline network, improve revenue management, increase customer satisfaction and loyalty, reduce maintenance costs, improve flight operations, and much more.
In one of his recent interviews, Pieter Elbers, CEO of the KLM Royal Dutch, said that one of the biggest mistakes legacy airlines had made was underestimating and ignoring low-cost carriers. Their business model was too bold and disruptive twenty years ago. No one believed they would survive. Yet, they feel alive and are more successful than any other major airline in the world.
Nowadays, airlines shouldn't make the same mistake with disruptive IT technologies. Ignoring current trends, or even being too slow in implementing them, can put an airline out of the market.
Don't let that happen! Contact us to find out how Big Data can help you.
about the author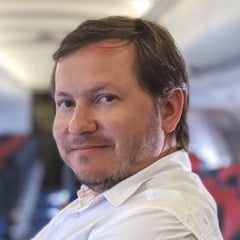 Business Development Manager
Andriy Moroz is an aviation specialist who joined Sigma Software as a Business Development Manager for aviation domain in 2016. Prior to that, he has worked for Ukrainian Airlines for more than 12 years. Over the years in aviation, he has tried his hand in routes management, network and fleet development, airline economics and analytics, IT solution implementations.
Related services & solutions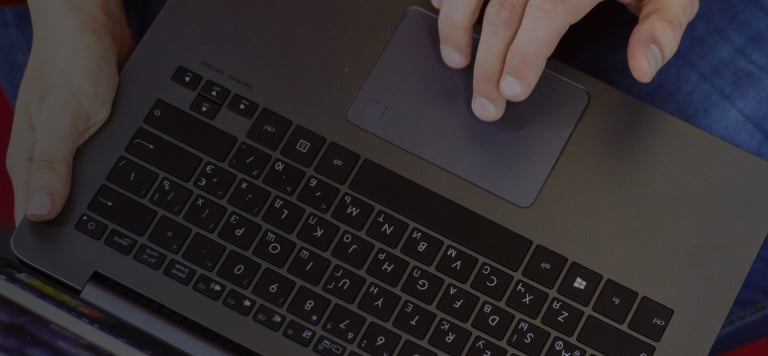 NEED AN INNOVATIVE AND RELIABLE TECH PARTNER?