In Focus of OurCrowd Global Investor Summit: Energy, Generative AI, MedTech, FoodTech, ClimateTech
One of the premier events in the tech industry and the largest investor event in the Middle East, OurCrowd Global Investor Summit took place on February 15 in Jerusalem. As usual, the event gathered representatives of the global startup ecosystem, providing unprecedented insight into the world of startup venture capital, with exclusive exposure to cutting-edge technologies. Our venture wing Sigma Software Labs presented their startup boost opportunities at their booth at the Summit.
OurCrowd Global Investor Summit returned after a three-year pause in full bloom. It was the largest ever with 8,544 registrations from 81 countries, 111 delegations, 1,084 MNCs, and 943 entrepreneurs. As reported, 298 journalists visited the event.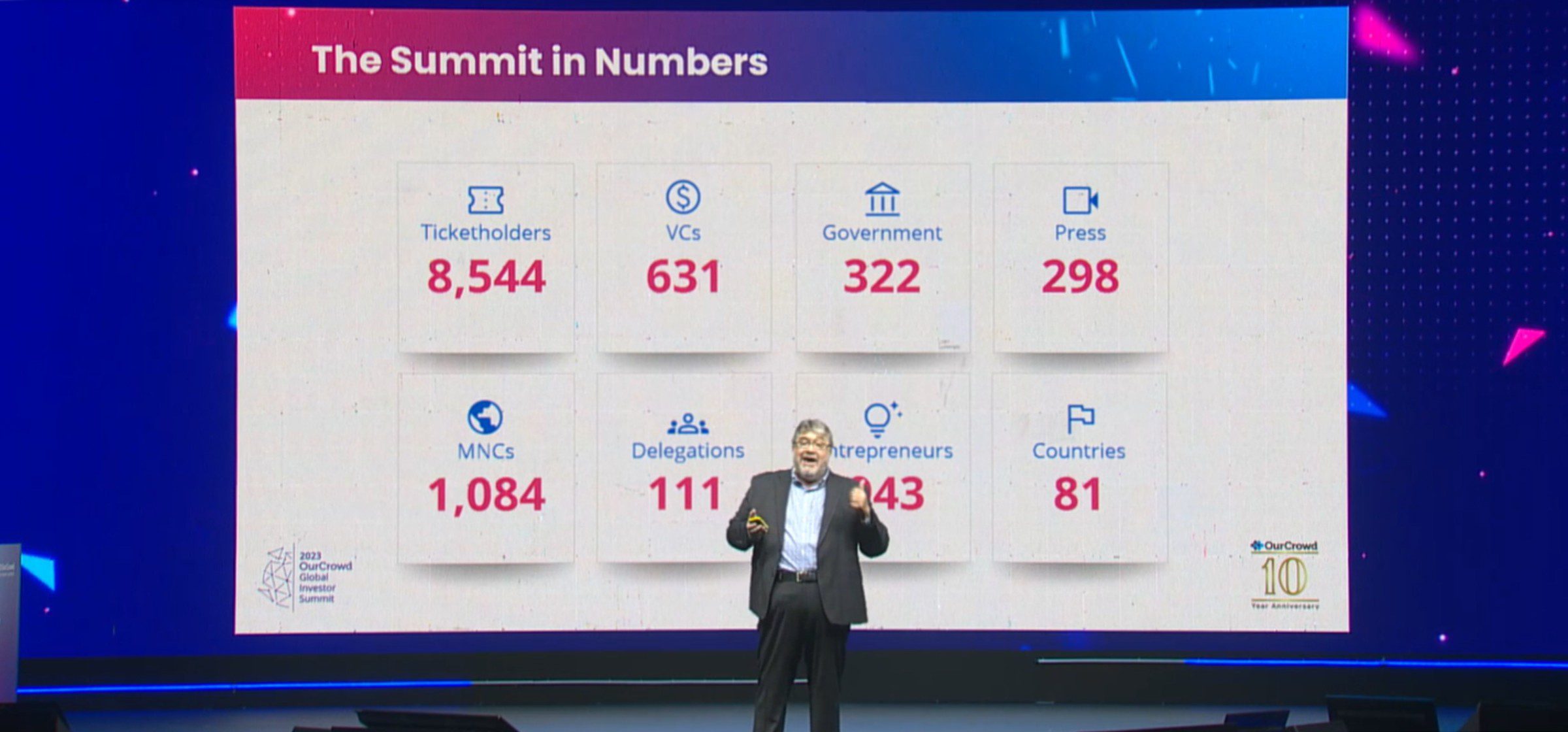 OurCrowd founder and CEO Jon Medved, surprised the audience by appearing as a bunch of AI-generated virtual personas adjusted to the languages and appearances of some of the Summit's largest delegations. All this was done by the Summit's portfolio company D-ID and it showcased how close AI is to disrupting creative industries.
It seemed that AI, rather than being a trend, has already become an integral part of most innovations presented on the stage of the Summit – BioTech, ClimateTech, eCommerce – many of the solutions in these areas rely on the useful tools provided by various AI applications.
Top 10 Tech Trends of 2023
The indisputable value of large community events is that they allow you to see what the best minds are working on. OurCrowd makes it even easier for its visitors and provides an expert forecast of the top ten tech trends in a special session. Here are the trends for 2023.
Fusion Gets 150 Million Degrees Hot. Fusion energy promises plentiful clean power without greenhouse gases or radioactive waste byproducts. A single kilogram of fusion fuel provides as much energy as 10 million kilograms of fossil fuel. In January 2023, a very significant achievement was made – for the first time, researchers at the US National Ignition Facility received more fusion energy than was generated by powerful lasers. Now, when will we see fusion power plants?
Space is Becoming Crowded. Many innovations that we extensively use today actually started with space programs such as: GPS, transistors, memory form, and many more. And that's when governments were the main actors in space. Today private companies are becoming drivers of space technology and exploration. Space mining, commercial space stations, rocket engines – sounds like science fiction, but this is what startups are doing today.
Innovation Puts the Equity into Healthcare. The digital transformation of healthcare uses the power of new technologies, data, AI, cloud, and innovative business models to improve health outcomes, lower the cost of care, increase access, and improve the human care experience.

The Carbon Rush is On. Who Will Sell the Picks and Shovels? Technologies to cut CO2 from the atmosphere – such as carbon capture, utilization, and storage – are required for a more sustainable future. These all create opportunities for companies that can provide the necessary picks and shovels to support it.
FoodTech Parity is on the Way. Cultured meat, fish, dairy, and eggs do not require any farming and also do not generate greenhouse gases. The biggest challenge is to get them to cost parity.
The Next Frontier in Energy is Storage. Renewable energy sources, such as solar and wind power, depend on time of day and weather conditions. Therefore, energy storage solutions are essential to ensure a consistent and reliable power supply. What do startups have to offer? Water pressurized underneath the ground, used EV batteries, compact hydrogen energy pack, and more.
The Era of Specialized Silicon has Arrived. The great chip shortage of 2021 surely made an impact on many industries and gave rise to bespoke and made-to-order silicon.
Generative AI – from Serious Chat to Visual Breakthrough. AI conversational tool ChatGPT gained one million users just five days after launching in November of last year. And it is just part of a cutting-edge family of deep learning algorithms known as generative AI. Directed only by plain English inputs, these models are now performing complex and creative tasks that until recently we only thought were reserved for humans. Computers can now write texts and songs, create music, and even code. The results are not perfect yet, but they are still learning. Real-life applications are already evident in gaming, graphic design, and advertising.

The Metaverse – Is it Game On or Game Over? Real businesses are realizing that the Metaverse is not all smoke and mirrors and are planning a degree of augmented and virtual reality that will not just transform our lives, but also our businesses. AI and AR transform instruction manuals, a surgical theater, and online stores. These are just a few things that can be improved by the Metaverse.
We Need a Trillion New Trees – Fast! The world has lost one trillion trees, or half of its forest cover over the past century. Trees urgently need to be planted to save the ecosystem. One of the solutions is seedpod technology combined with automation and a drone delivery system to replant forests at scale.
Sigma Software Delegation and Sigma Software Labs Booth
Sigma Software Labs, an investment wing of Sigma Software, presented its ecosystem for young businesses and startups in Ukraine and beyond at its booth. Serving as a bridge between startups, investors, and accelerators, the Labs used its opportunity to introduce its capabilities, portfolio startups as well as look for investors and accelerators interested in working in Ukraine.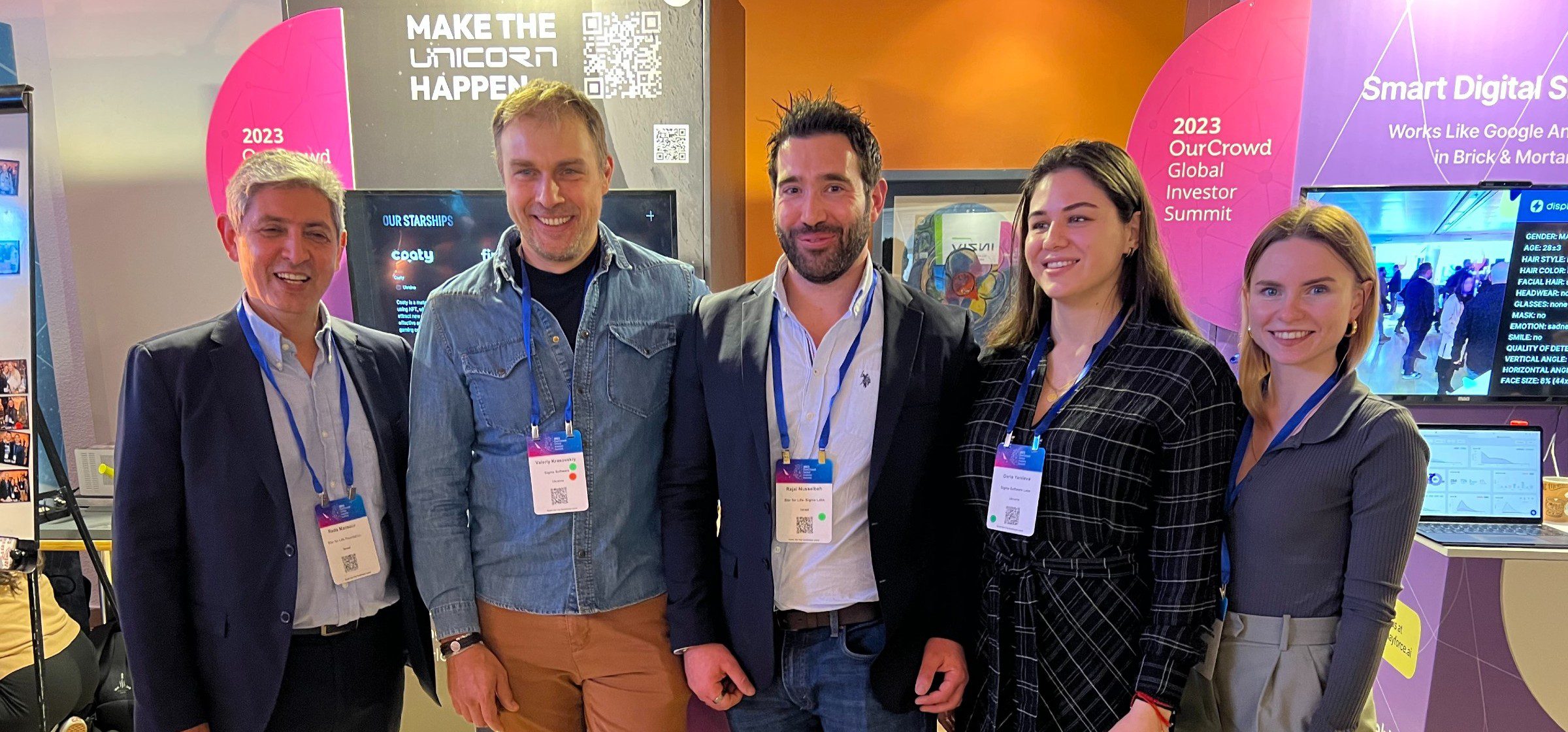 Our local project team at Sigma Software Labs Jerusalem also joined the booth to talk about developing knowledge-sharing and entrepreneurial opportunities in the distressed regions of Jerusalem.
about the author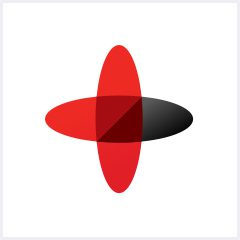 Software Engineering Company
Sigma Software provides IT services to enterprises, software product houses, and startups. Working since 2002, we have build deep domain knowledge in AdTech, automotive, aviation, gaming industry, telecom, e-learning, FinTech, PropTech.We constantly work to enrich our expertise with machine learning, cybersecurity, AR/VR, IoT, and other technologies. Here we share insights into tech news, software engineering tips, business methods, and company life.
Linkedin profile
Related services & solutions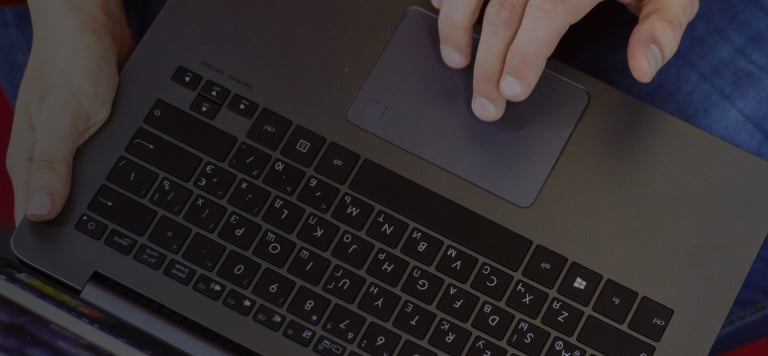 NEED AN INNOVATIVE AND RELIABLE TECH PARTNER?