IT Arena 2020: AI Host, Speakers from BMW, Google, and Tesla, Clean.io Startup
The speed of change! IT Arena's 2020 motto reflects today's reality and very well describes the atmosphere of the event. Mind-blowing visuals, 88 world-class speakers who joined the event from four continents, speeches and meetups that followed each other in three fully packed days.
The largest East-European tech conference IT Arena is a tech event with a global outlook and scale, which in 2020 took place online, streaming from the city of Lviv, Ukraine. As the organizers informed, 4076 online attendees enjoyed three tracks of speeches, meetups and discussion panels – Business, Product, and Technology. In parallel, attendees could watch pitches of the startup competition.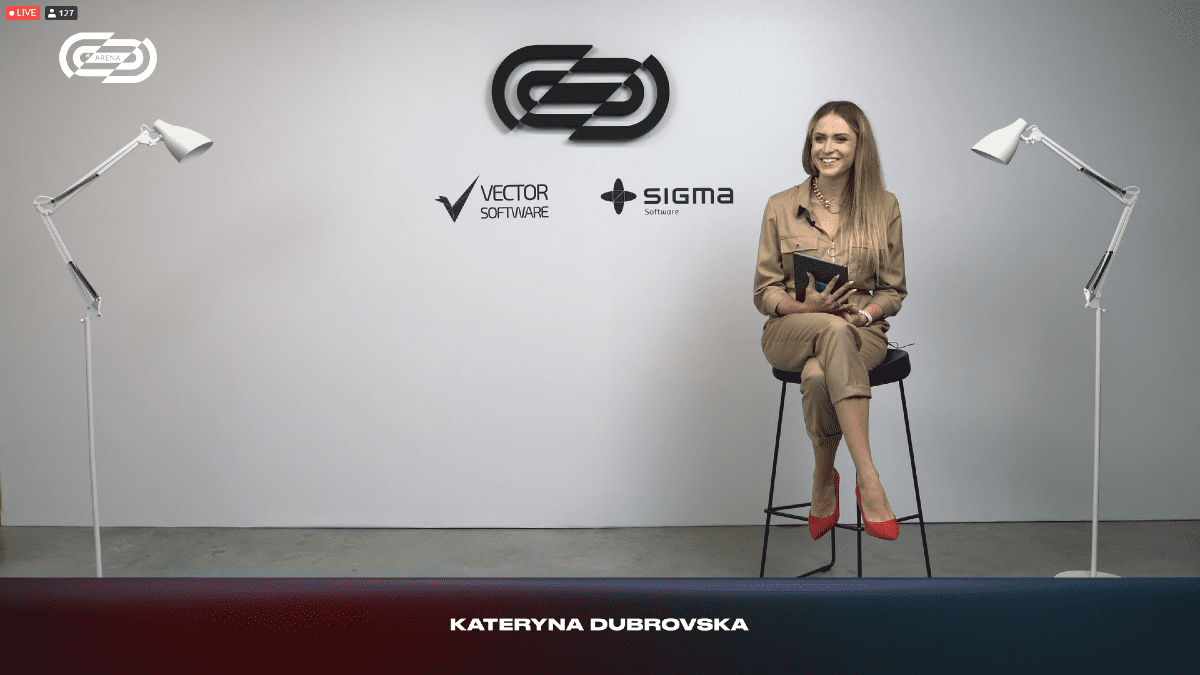 Sigma Software was a Gold Partner of the event and welcomed our colleagues as speakers at Tech Track and Meetups.
AI Host of IT Arena
In the spirit of the IT Arena bent, this year the face of the conference became an AI character that presented the event, leaded the opening ceremony, and hosted IT Arena in the digital space. Arina AI, whose interest is World Domination, made a brilliant job preparing participants for the speeches. See yourself the opening show:
Amazing Speeches
Being on the same page with great minds from leading world companies is worth a lot. Speakers from Google, Facebook, NVIDIA, Unity, Elastic, SAP, and many other companies that shape the IT reality shared their insights. Specialists from BMW Group and Tesla talking about Artificial Intelligence and Big Data Analysis. That's when you feel the speed of change sitting on a couch in Ukraine.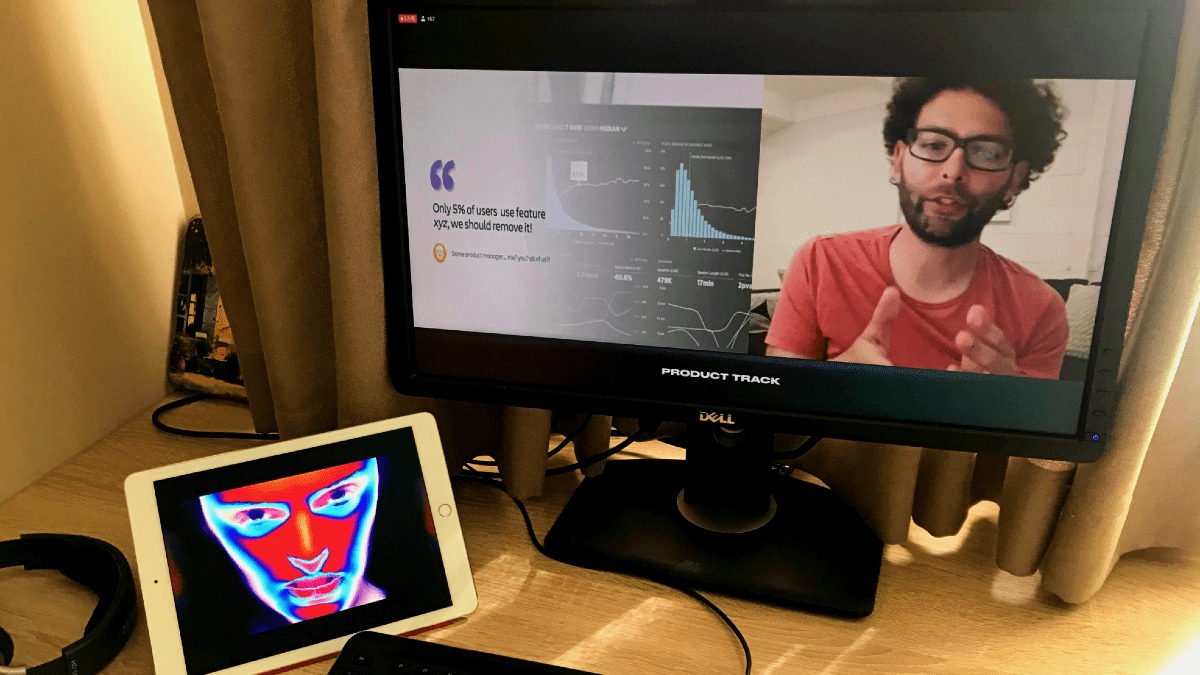 Stories Inspired by Clean.io, American Startup Funded and Tech Supported by Sigma Software
The American startup Clean.io is creating a unique cybersecurity solution that is able to detect and stop malicious third party code in real-time, on client-side. Behind the startup's idea and its development, its founders stand together with Sigma Software. Sigma Software also became one of Clean.io's investors.
In May, the startup raised $2.5 million in funding from the Canadian Real Ventures fund and then got $5 million in Series A round this August. The startup won Technical.ly Awards's Startup of the Year title in 2019.
Mitigating risks of 3rd party JavaScript execution in modern browsers by Alexey Stoletny
Alexey told about the problem with malicious advertising that Clean.io tries to solve – about the programmatic advertising market, how malicious ads influence it, why it is difficult to catch it using traditional scanners, and what approach Clean.io uses to find and prevent the malvertising.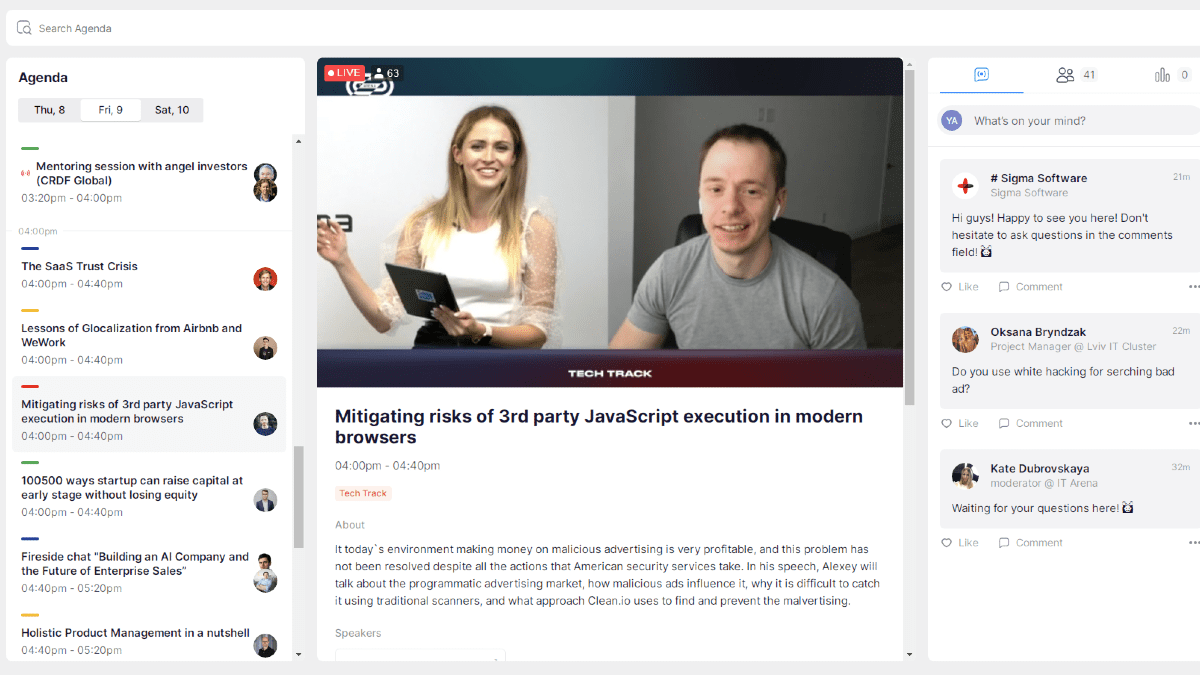 Startup growth — a story of Clean.io, the best startup in Baltimore 2019, which got 5M investments in Aug 2020
The meetup featured Matt Gillis, CEO at Clean.io, Alexey Stoletny, Managing Director at Sigma Software US and CTO at Clean.io, and Pavlo Kuznyetsov, Head of Growth at Pragmatech Venture Fund and Startup Studio. They discussed how Clean.io was established, how it protects websites from malvertising, and how it managed to reach 7 million installations. Matt and Alexey also advised on whether startup founders need expensive experience in the domain where they are going to work in, what a startup founder should do to open enterprise doors for sales or custom development, and more.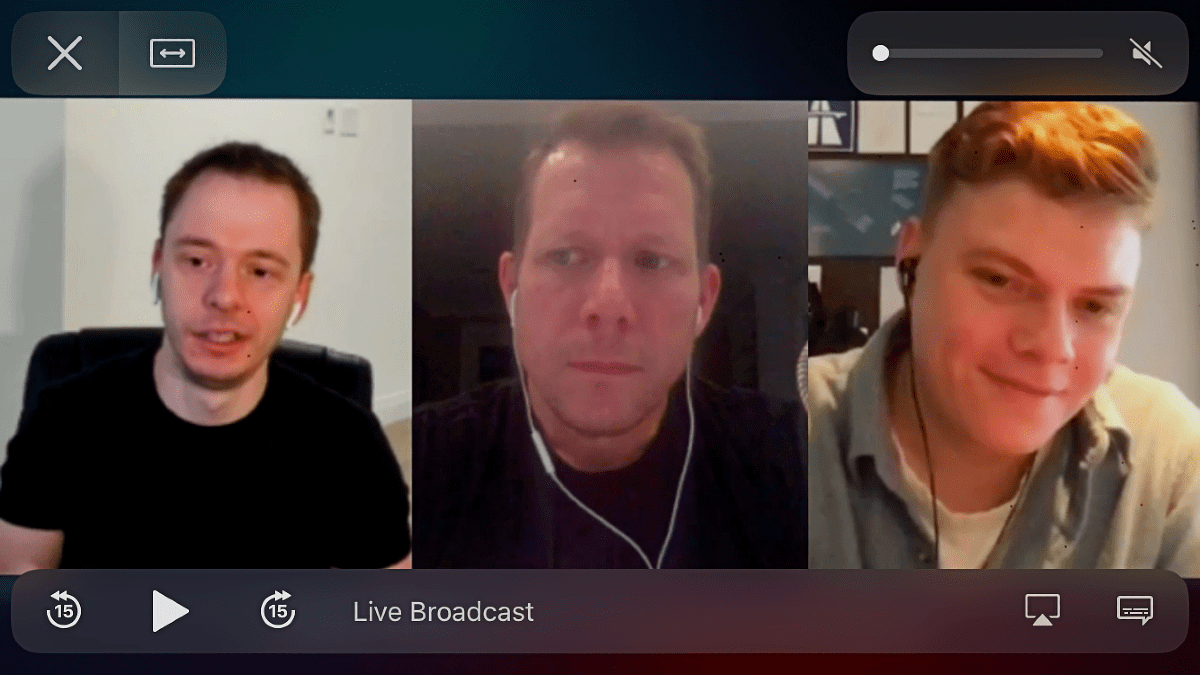 How we make an American startup from Ukraine By Valery Krasovsky
Valery Krasovsky, CEO at Sigma Software, joined the event to speak at the meetup How we make an American startup from Ukraine. The meetup gathered all startupers interested in launching their product on the American market. Valery told about funding the American startup Clean.io based in America and engaging the developers located in the Ukrainian offices of Sigma Software. Valery touched on the business side of launching a dynamic young business from another continent with a different time zone and answered the questions of those who dream about facing such a challenge.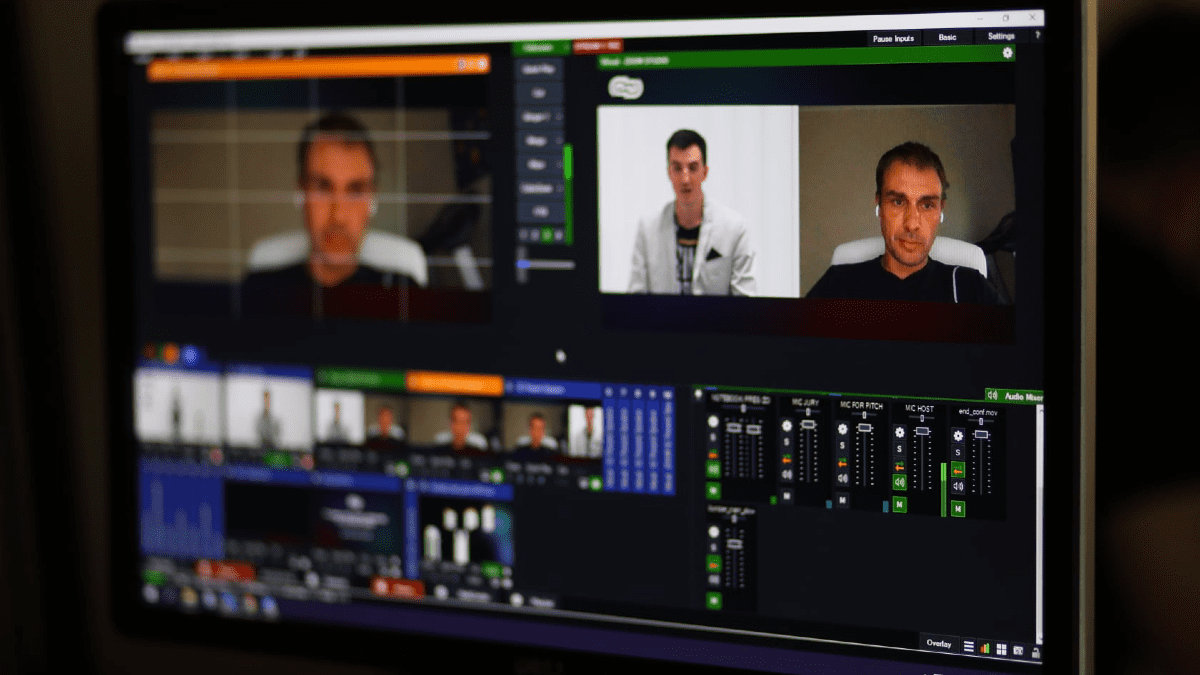 Tech Lounge Networking Event
In addition to the full-scale online conference, the IT Arena 2020 arranged an offline executive networking event for IT Arena speakers, investors, top entrepreneurs, government representatives, and special guests. Volodymyr Chyrva, Managing Partner at Sigma Software, and Olexander Plyska, Program Manager at Sigma Software, visited the event and enjoyed in-person communication with prominent IT industry figures.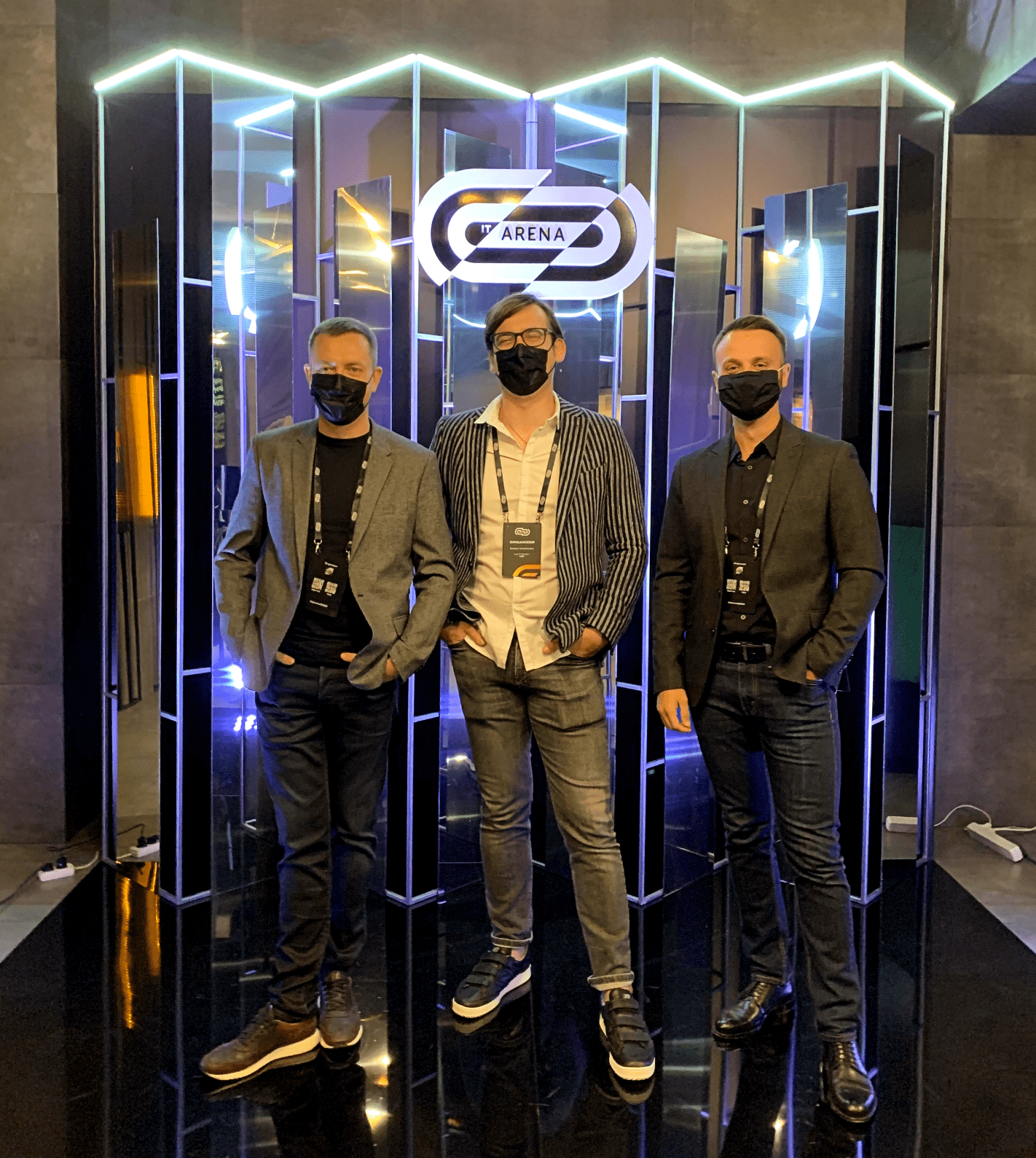 We hope to visit IT Arena offline next year with all those incredible speakers that joined the event online this crazy autumn. Well done, IT Arena, and keep up!
about the author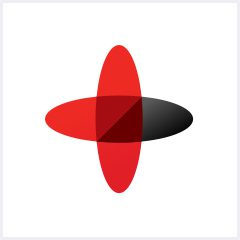 Software Engineering Company
Sigma Software provides IT services to enterprises, software product houses, and startups. Working since 2002, we have build deep domain knowledge in AdTech, automotive, aviation, gaming industry, telecom, e-learning, FinTech, PropTech.We constantly work to enrich our expertise with machine learning, cybersecurity, AR/VR, IoT, and other technologies. Here we share insights into tech news, software engineering tips, business methods, and company life.
Linkedin profile
Related services & solutions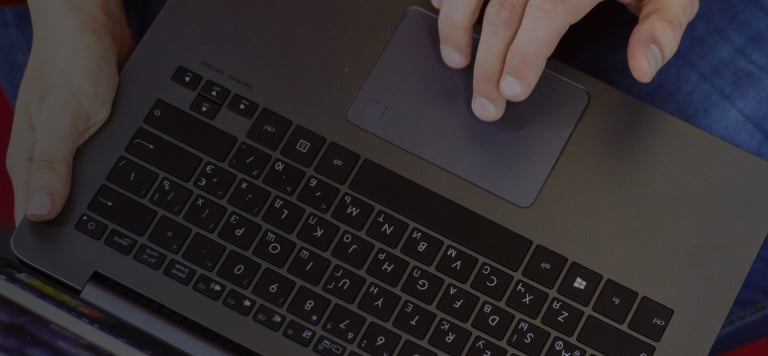 NEED AN INNOVATIVE AND RELIABLE TECH PARTNER?