Nearshore Software Development Outsourcing
This article dwells upon the nearshore software development model, compares it with onshoring & offshoring, highlights nearshoring advantages & disadvantages, as well as provides some tips on how to choose a nearshore software development company. 
So, you want to expand your development team. This can be done either by hiring your own in-house team or outsourcing your software tasks to an external supplier. The first option would most likely be limited by your organization's recruiting capacity and require additional administrative and management effort. That is why many companies are switching to the outsourcing model in order to gain access to a wider pool of skilled specialists and get more flexibility in scaling the team.
The global IT outsourcing market has shown a very positive dynamic over the past few decades and continues to grow. According to Globenewswire, it will reach USD 425.19 billion by 2026.
Depending on the supplier location, outsourcing is conventionally classified into onshoring, offshoring, and nearshoring. Nearshore software development has become one of the most popular IT outsourcing services. Let's dig deeper to find out why this outsourcing approach has become a go-to solution for many top companies around the globe.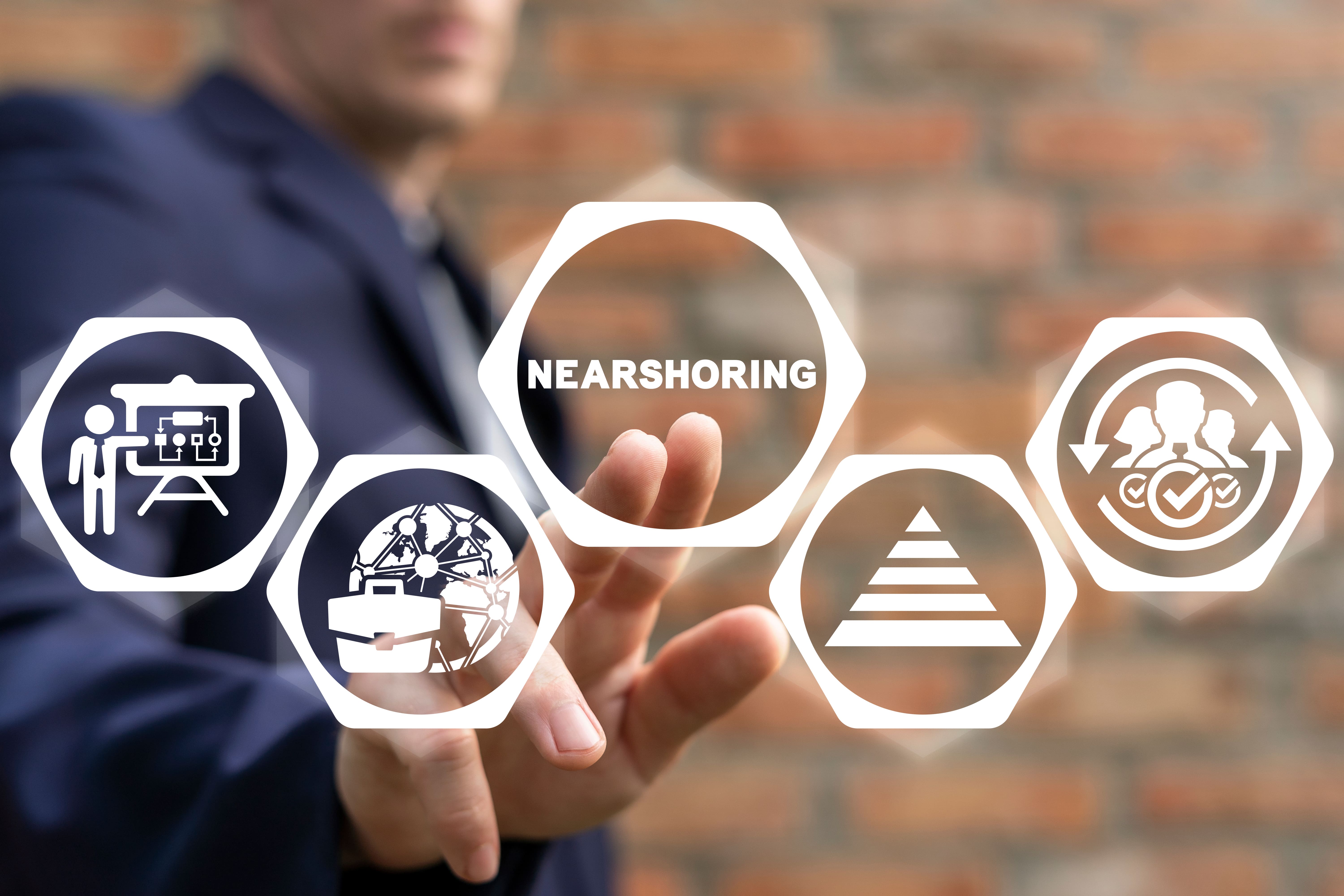 What is the Nearshore Software Development Model?
Nearshoring is an outsourcing model that allows organizations to delegate software development activities to third-party companies located in the countries that are in close geographical proximity, same or similar time zone (usually, it goes about 1-3 hours difference), and have similar business culture.
For instance, if a company is headquartered in Sweden and decides to opt for a nearshore software development team, it will search for a supplier in Estonia, Lithuania, Ukraine, etc. Companies that operate their businesses in the United States are likely to select LATAM countries to outsource their software tasks under the nearshoring model.
Nearshore Software Solution: Advantages and Disadvantages
Additional capacity, time-saving, and access to skills hard-to-find in your location are only a few of the reasons why companies consider the nearshore software development model for outsourcing their software-related activities.
Even though nearshoring has significant benefits over other outsourcing models, it also has its specifics and limitations. Thus, it is critical to thoroughly analyze your business case to make sure nearshoring fits it well.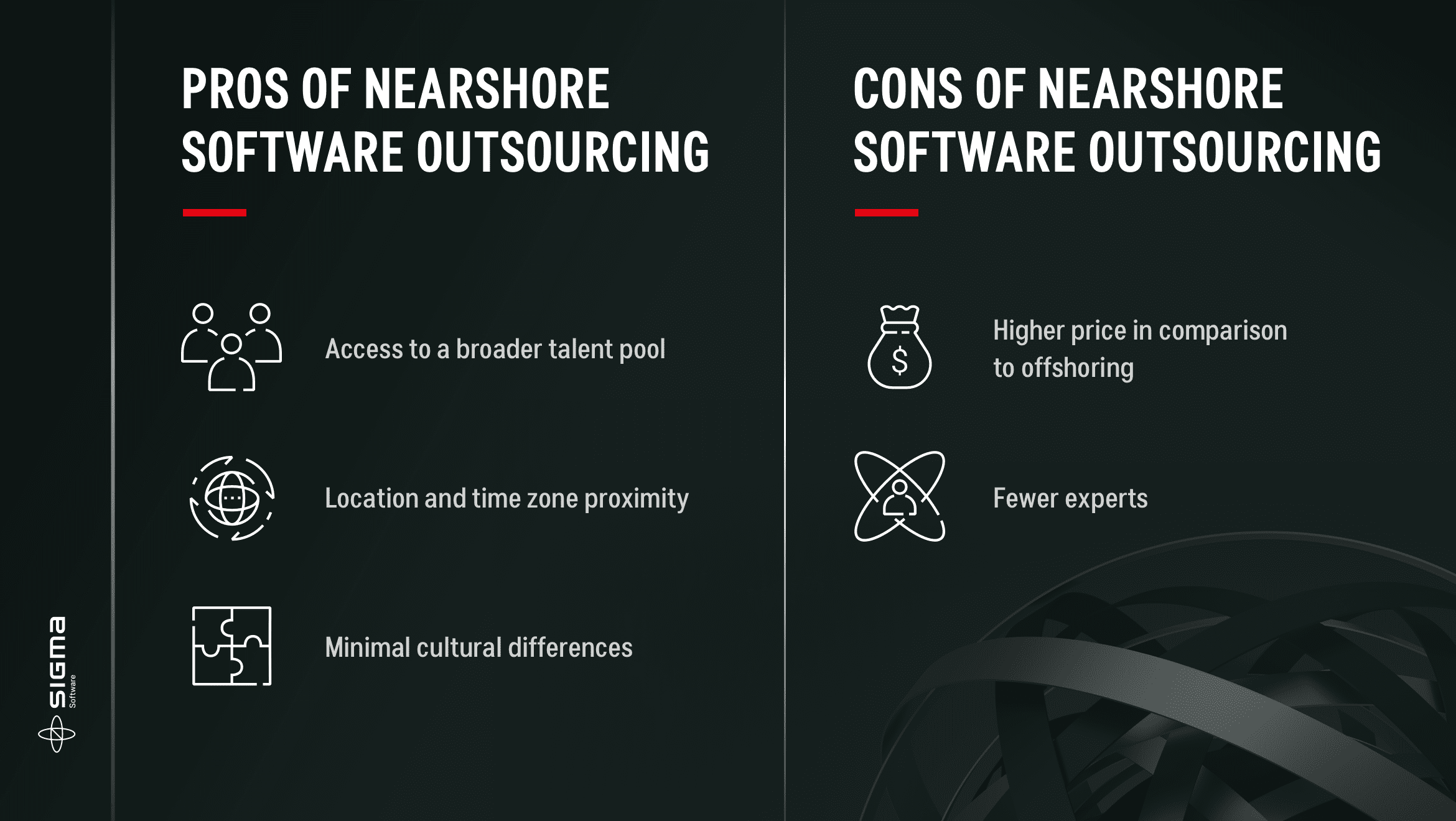 Pros of Nearshore Software Outsourcing
Nearshoring successfully combines the advantages of onshoring and offshoring models. Here are a few advantages that can make nearshore development services a good fit for your business needs.
Access to a broader talent pool
According to the Korn Ferry report, more than 85 million jobs could be left unfilled due to a shortage of skilled specialists. The worldwide tech talent shortage has recently become a major problem and it is becoming rather difficult to hire a skilled team. At a certain point, the search for external talent becomes imminent.
The nearshore software development model will allow you to involve developers from other countries that were previously out of your reach. It provides a great opportunity to access a bigger pool of IT professionals with deep knowledge and hands-on expertise in diverse business domains.
Location and time zone proximity
Nearshoring places your remote team only a few hours away from you. Same or similar time zones make it much easier to collaborate in real-time, schedule meetings, resolve issues faster, and track the project's progress on the go.
Even though everyone has gotten used to working remotely during the pandemic, face-to-face meetings are also essential for a successful cooperation.  You can easily schedule in-person meetings and various offline team-building activities because your team is located within only a couple of hours' flight.
Minimal cultural differences
Cultural affinity is essential for a successful outsourced partnership. Nearshoring increases the chances of having fewer cultural differences, streamlined communication, and smoother business cooperation because nearshore teams are based in neighboring locations.
Disadvantages of Nearshore Software Services
Although nearshoring has become a very popular option for companies around the world, it also has certain drawbacks that should be taken into consideration while investigating possible outsourcing options.
Higher price in comparison to offshoring
The nearshore development services are likely to be slightly more expensive than opting for an offshore provider. As a rule, the average hourly rates for development services in Eastern Europe and Latin America are higher than those in traditional offshore regions. However, this significantly depends on the experience and seniority of the specialist (the difference in hourly rates becomes far less significant when it goes to highly skilled and experienced professionals).
The hourly rates would also depend on the size of the company you are talking to. You should expect the rates to be a bit higher with a bigger provider. However, this extra cost often comes along with streamlined and proven delivery processes that save you much effort in management and communication. One way or another, both nearshoring and offshoring are more cost-effective than choosing an onshore supplier in most cases.
Fewer experts
Even though Eastern Europe and Latin America have big potential and many experts, hiring a team of 50 developers overnight might be a challenge for most outsourcing companies in the nearshoring regions. Nearshoring providers would normally offer to start with a smaller team and have a gradual ramp-up further down the road. In fact, this is a more risk-free approach, as the smaller team will come to speed much faster than the big one.
In our experience, it is much easier and more efficient to start projects this way than immediately staffing 50+ people from the very beginning and creating much room for inefficiency and management overhead.
Another way to speed up your staffing with nearshore outsourcing companies is to look for a provider offering a smartshoring model (a mix of offshore and nearshore approaches) who can help you gather a team from several regions, successfully combining the advantages of each region.
Nearshore Software Development in Eastern Europe
Eastern Europe is a popular destination for nearshoring and is known for a substantial pool of IT professionals with strong tech expertise and diverse business domain experience, including Big Data, AR/VR, Cybersecurity, and Cloud Migration.
One of the main reasons why companies outsource software development activities to Eastern Europe is the business culture. Outsourcing companies in Eastern Europe are renowned for their value-based approach to collaboration. They not only perform the assigned tasks but are deeply immersed in the customers' business and strive to bring as much value as possible. They continuously optimize processes, suggest improvements to their projects, expand their offerings, etc.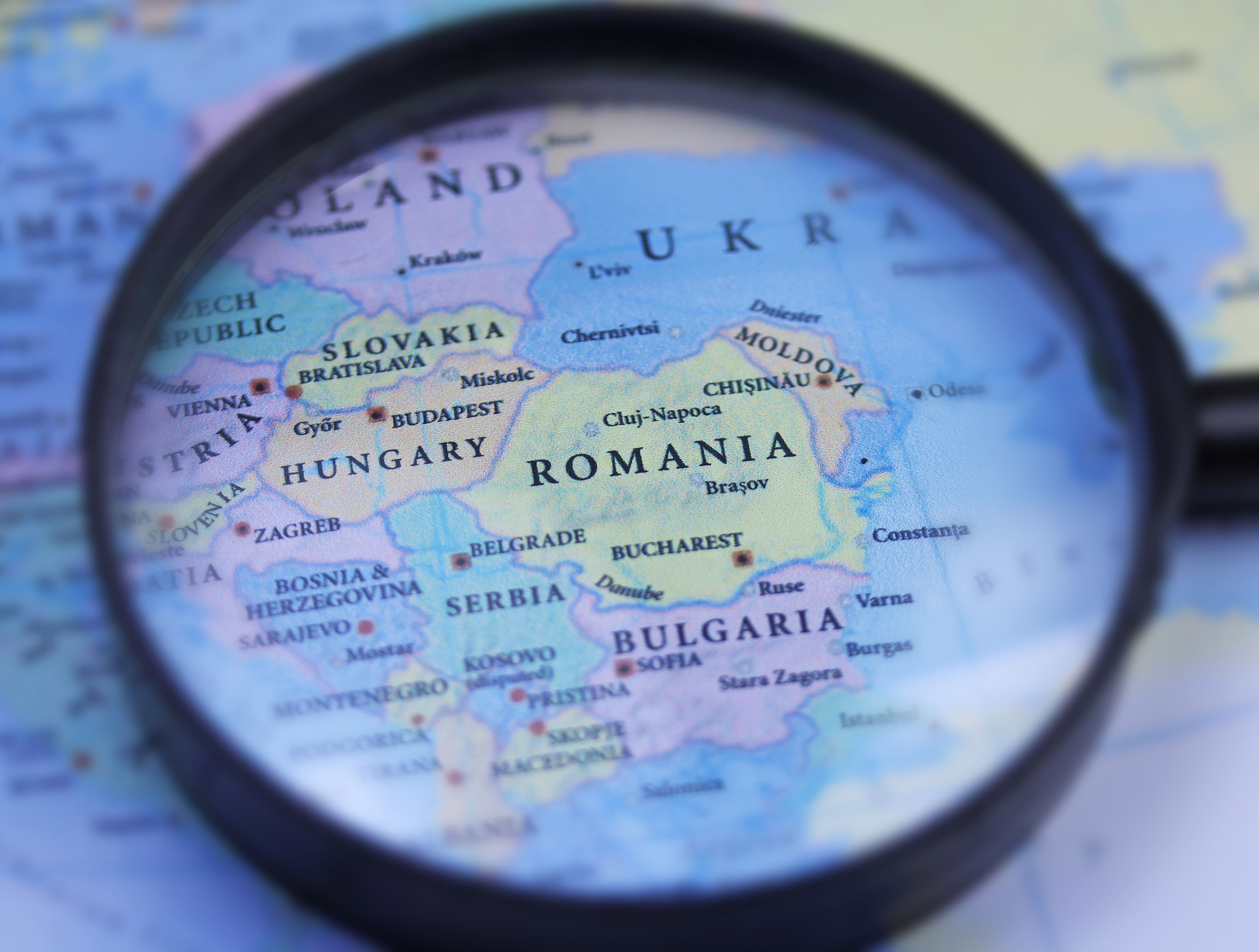 Another thing that makes Eastern Europe a preferred destination for outsourcing is a good command of English among developers. According to the EF English Proficiency Index, most countries in Eastern Europe, including Poland, Ukraine, Bulgaria, and Romania, have intermediate to advanced levels of English proficiency. This helps a lot when it comes to networking and building strong partnerships across countries.
Eastern European countries are also subject to the same legal norms as the rest of Europe. They comply with copyright laws, have non-disclosure agreements, and apply policies such as the General Data Protection Regulation (GDPR). Therefore, this greatly simplifies many legal aspects, especially for regulated industries.
The fortunate combination of tech expertise, resource availability, business culture, and level of English makes Eastern Europe a top destination not only for the rest of the European countries but also for companies from North America.
Overall, there are many countries that provide nearshore software programming in Eastern Europe. According to Clutch, here are the top 5 biggest IT hubs with most software development companies being recognized as top-notch ones:
Ukraine (1001 companies)
Poland (658 companies)
Romania (249 companies)
Each country as well as providers offering nearshoring services have its own specifics. Thus, there are two main approaches that can help you choose a nearshoring provider. You can select a country and search for a potential provider inside the country of choice. Or you can consider Eastern Europe as the target region and look for a contractor without reference to the specific country. In this case, you will have a higher chance to choose a provider that will perfectly match your business needs and offer the best conditions for fruitful cooperation.
Nearshore Software Development in Latin America
Latin America is a top nearshoring destination for businesses in the US and Canada. It is no coincidence that North America has entrusted its software development activities to the leading Latin American tech specialists instead of or in addition to in-house teams. They do it for a number of reasons.
Firstly, Latin America is very convenient for outsourcing from the US & Canada in terms of time zones. Due to the geographical proximity, it will be much easier to organize offline meetings with Latin American companies.
Another benefit of working with a software development team in this region is that you will be working with bilingual professionals. Latin America has one of the highest levels of English language proficiency worldwide, especially in countries such as Mexico, Argentina, Brazil, and Colombia. Latin America's IT business practices in terms of deadlines, communication styles, remote work policies, and quality standards are well aligned with North America.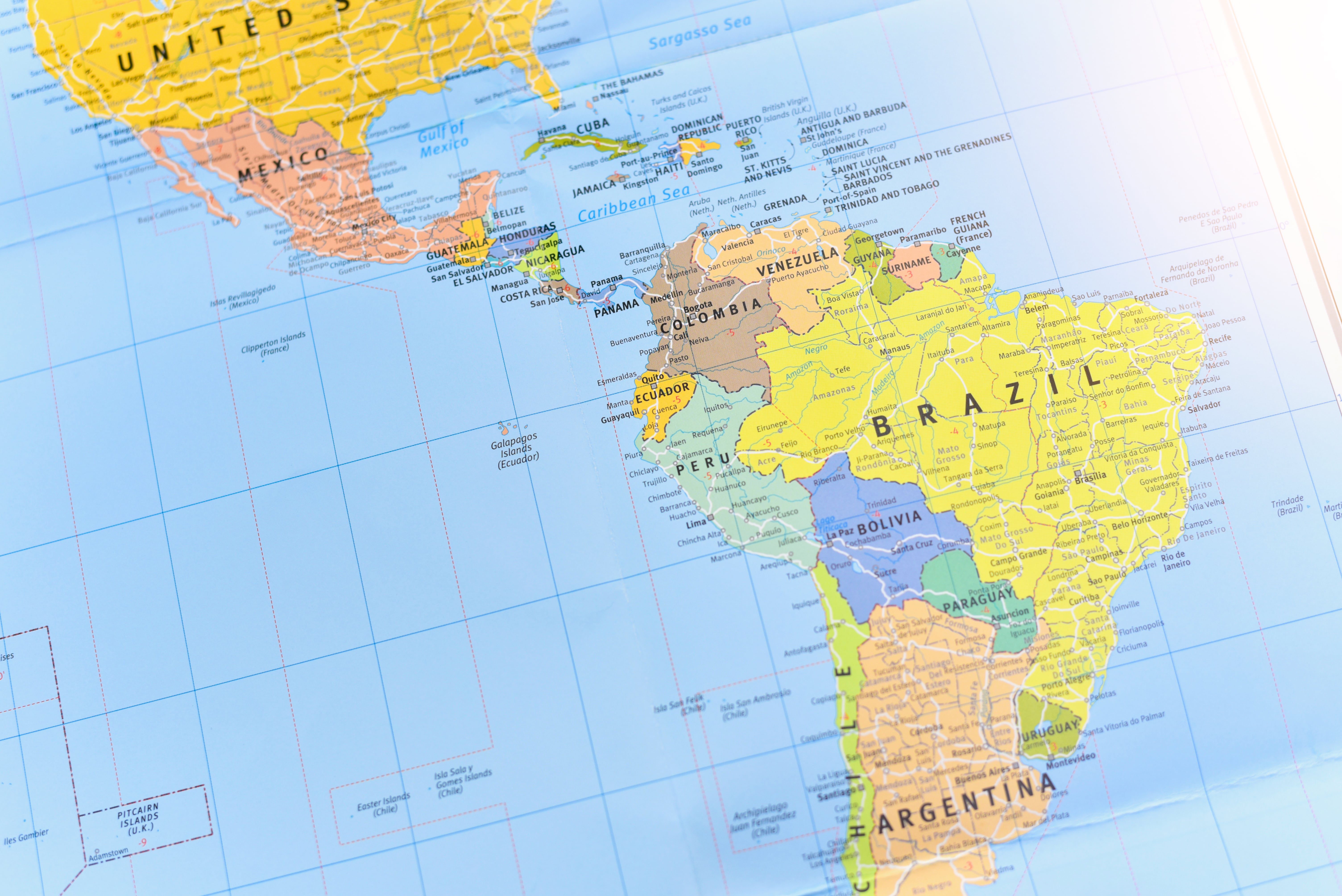 Last but not least, Latin America has thousands of software engineers, providing a more extensive and diverse talent pool than North American companies might have locally. According to Stack Overflow, here are the largest nearshore programming centers you can depend on in the following regions:
Brazil – approximately 500,000 developers in Brazil, the highest number in Latin America.
Mexico – around 250,000 IT specialists in Mexico, which is the second largest of all countries in Latin America.
Argentina – approximately 140,000 software developers, which makes it an excellent place in Latin America to hire remote experts.
Colombia – around 70,000 software specialists placing it at 4th place in talent numbers in Latin America.
The approach to selecting the right supplier in LATAM is slightly different from Eastern Europe. From our experience, there is more difference between ways of work between the countries. So we would suggest selecting the country that meets your expectations first and then conducting the search for a supplier in the chosen location.
Nearshore VS Offshore VS Onshore
In a nutshell, a comparison between different outsourcing options would look as follows.
Nearshore
Offshore
Onshore
Time zone 
Same or +/- 2-3 hours
Significant difference (4+hours)
Same or similar
Talent pool
Thousands of IT experts. Suitable for staffing up to 20 FTE fast & further ramp-up over time
Millions of IT professionals. Suitable to staffing 20+ FTE within a short time frame 
Limited & similar to your own recruitment pool
Communication 
Fast & 90% real-time. Primarily remote.
May be slower due to time & language differences
Real-time, can be both remote & on-site
Cultural differences
Insignificant, taking place on country & company level
Substantial, requiring additional management effort to mitigate these risks
Insignificant, taking place on the company level
Regulations Compliance
Minor differences possible
Requires additional effort from potential provider
Full compliance or minor ones on the company level
Costs*

*The actual cost will considerably depend on the specific business case

Medium
Low
High
However, it is important to remember that the table above provides aggregated data while actual experience may differ a lot depending on the domain, business case, market situation, and specific providers considered.  The choice between onshoring, nearshoring, and offshoring models depends on your business needs and the nature of the project itself.
Related article: In-House vs Outsourced IT Support 
How to Choose Nearshore Software Development Company
As we have already mentioned, the success of an outsourcing project largely depends not only on the model selected but also on the choice of provider. Below are some factors that can help you choose the right nearshore software development provider.
Tech expertise, reputation, and track record
The first thing to consider is the company's previous experience and proven track record in delivering similar projects as well as the overall stability of the supplier. You can find out more about your potential vendor's expertise by doing the following:
Check out the portfolio of services. It is important to check how well the provider's services cover your business needs. It is also worth paying attention to additional services that may potentially interest you in the future. The more services outsourcing agencies offer, the higher the chances are that this supplier will be able to support your business in the long run.
Go through case studies, success stories, or whitepapers that prove the experience with similar technologies/domains.
Search for customer testimonials on various external resources like Clutch, GoodFirms, etc to form an objective opinion.
Evaluate the overall stability of the provider (financial reports, number of specialists, how many years the company has been on the market, how fast it is expanding, and the presence of large clients in the portfolio).
The more successful projects and expertise an outsourcing company has, the more likely it is that such a supplier will turn out to be a reliable partner for business-critical and long-term projects. For small short-term projects, these factors are less important and are rather nice to have than an absolute must-have.
Delivery processes maturity
The presence of well-established delivery processes and the ability of the supplier to adapt them to the needs of each individual client increases the chances of receiving a quality service without much management overhead on your end. Learn how they approach established work processes, maintain compliance standards, work with business requirements, plan software deliveries & testing, etc.
Find out the company's perspective on transparency and accountability, and how they would enable the degree of control you want to have over the development process. We recommend that you discuss these questions not only with the contractor representatives but also get in with their reference clients.
Legal aspects and security
It is crucial to understand how the legal side of cooperation is ensured. You need to check how your IP (intellectual property) is secured from a legal point of view, and what commitments and obligations the provider undertakes from a legal perspective.
Additionally, a reliable outsourcing partner should be able to demonstrate their commitment to IT security by providing a proper overview of their security strategy and ensuring secure SDLC. It is important that they are able to explain their approach to managing confidential data, backups, security policies, etc.
Make sure that the nearshore provider complies with the data protection policies such as GDPR and has security certifications, particularly ISO 9001:2015 and ISO 27001. These certifications confirm the presence of relevant processes in the company and their compliance with generally accepted best practices.
Speed of scaling the team up & down
Another factor worth considering when choosing a third-party vendor is the staffing and scaling speed. Staffing speed is vital, especially for large projects that need to start and ramp up fast. The team's workload can change over time depending on the phase of the project and you may need peak resources or short-term involvement of niche experts for advice or relatively small tasks.
Make sure that your nearshoring partner is flexible in this regard and will be able to easily scale your team up and down on demand. It makes sense to discuss how long it takes on average to increase or reduce the team by a certain number of specialists, so you have a full picture of whether the agency can meet your scaling requirements.
If you're wondering how to divide project roles and responsibilities between in-house and outsourced teams, check out our Team Extension Outsourcing Options article.
Communication skills
The quality of communication can be assessed in several ways. First of all, pay attention to the interactions with a supplier at the sales stage. Check how quickly the sales representatives respond to your emails, how open and detailed their feedback and answers to your questions are, etc. Secondly, ask the provider for reference contacts with their existing customers and discuss the communication process with those.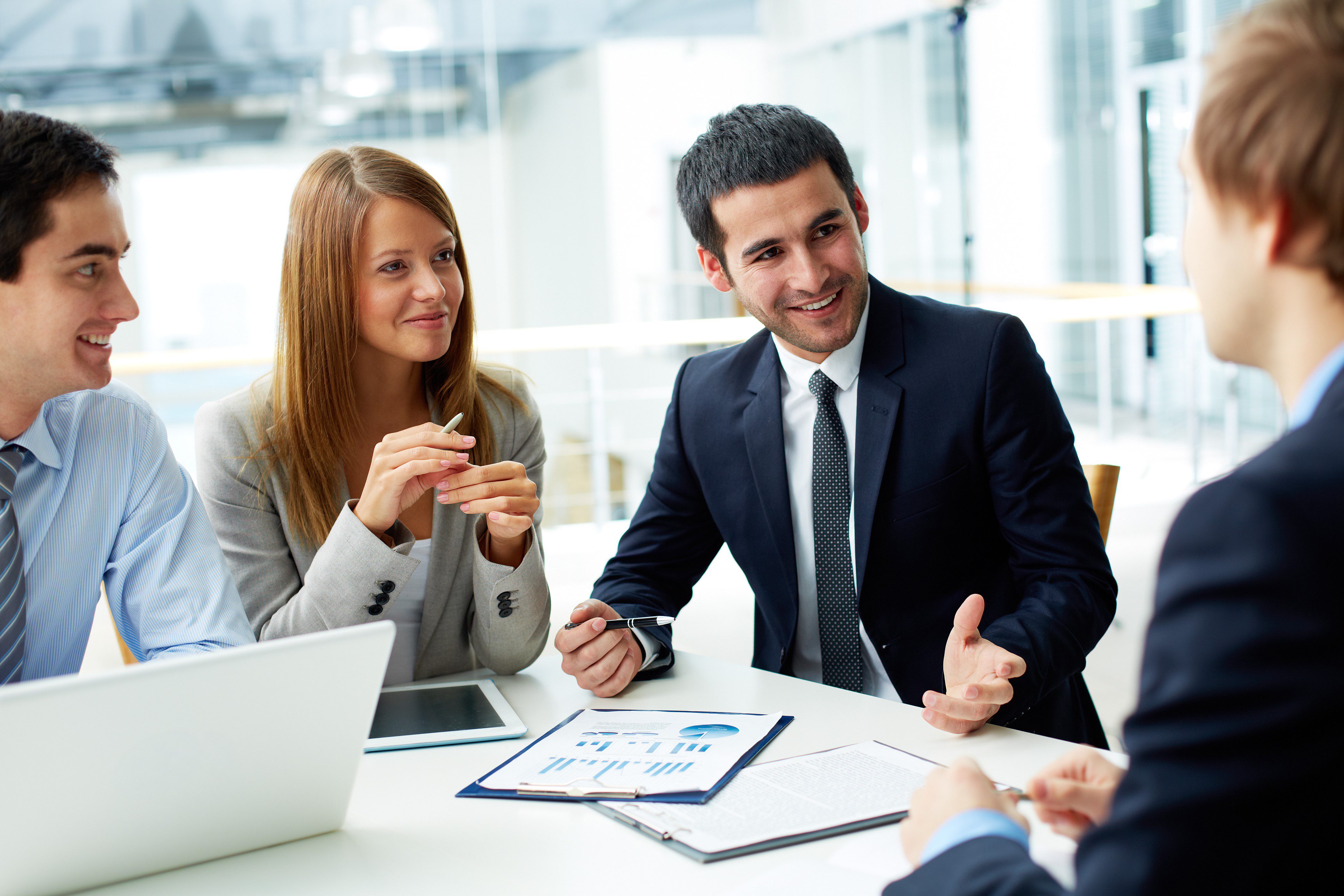 Sigma Software as Your Nearshore Software Development Service Provider
Sigma Software has been providing IT nearshoring services for over 20 years and we have had a lot of opportunities to make sure that it really works. Below are several examples of such projects:
Innovative street lighting platform for Telematics Wireless. 
The Client was working on a smart city lighting product and wanted to develop its own platform that would be easy to operate and withstand high loads. Our team has come up with the architecture and core features of the new IoT software that is user-friendly, highly scalable, and easy to configure. Moreover, we have also created a mobile application that simplifies device deployment on luminaires.
To date, the Telematics Wireless has deployed hundreds of thousands of Light control devices that light up the streets of many cities. The solution has won the Smart 50 Award for three consecutive years. Our company proceeds with ongoing support and maintenance of both the IoT management software and the commissioning tool. It was a project with complex processes that required a lot of communication. Due to the fact that we have a one-time zone with Israel, there was constant real-time communication and it was easy to organize ad-hoc meetings.
Dedicated Development Center for Aaeron.
The collaboration between Sigma Software and Aareon was aimed at modernizing their ERP system for real estate renting management. Aareon (previously Incit AB) is the market leader in integrated business systems for property owners. Aeron is a Swedish company and we have a Scandinavian business culture so we immediately hit it off and the business synergy was great.
We created new modules & functionality, customized the system for different clients, and developed mobile versions for Windows 8. Sigma Software provides continuous evolutionary product development and ERP product support. Their ERP system upgraded by our team helps real estate organizations cut down operating and maintenance costs and improve profitability. Our team is currently migrating the Xpand system to .NET to make it easier to maintain and extend.
Decision support solutions for SAS.
In 2013, Sigma introduced a new Charges System to Scandinavian Airlines. The Client wanted to replace their existing legacy fuel management system with a new, flexible, and cost-effective solution. We were engaged in a full development cycle from requirements specifications and architecture to deployment and 3rd line support & maintenance. Due to the geographical proximity, we have visited each other many times, to share knowledge and delve into SAS's IT ecosystem. Thus, we were able to find many points of improvement and safeguard great results.
Our team has developed a system consisting of a core platform responsible for daily calculations of actual direct expenses and three modules that cover fuel management, activity-based calculations, and billing processes. Now Sigma Software has taken over the support and maintenance of the solutions. Moreover, the Client entrusted their five other systems to our company for support, management, and operation organization.
Summary
After all, the nearshore software outsourcing model has proven to be very beneficial for many start-ups, SMBs, and large enterprises. Nearshore custom software development is a smart move for organizations located in regions where hiring skilled engineers is challenging. In recent years, the use of the nearshoring model has become a perfect approach for organizations searching for rapid growth and efficient scaling.
The leading companies such as Google, Skype, Tesla, Porsche, GitHub, Microsoft, Oracle, Slack, IBM, and Dell have successfully outsourced part of their software development activities to nearshore partners to outperform competition and drive innovation. They set an example for other organizations that are still considering applying nearshoring solutions for their businesses.
If you are planning to leverage nearshore IT services to grow your business or you still have questions related to nearshore software development outsourcing, do not hesitate to contact our experts to get answers to any of your questions.
about the author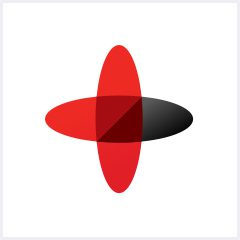 Software Engineering Company
Sigma Software provides IT services to enterprises, software product houses, and startups. Working since 2002, we have build deep domain knowledge in AdTech, automotive, aviation, gaming industry, telecom, e-learning, FinTech, PropTech.We constantly work to enrich our expertise with machine learning, cybersecurity, AR/VR, IoT, and other technologies. Here we share insights into tech news, software engineering tips, business methods, and company life.
Linkedin profile
Related services & solutions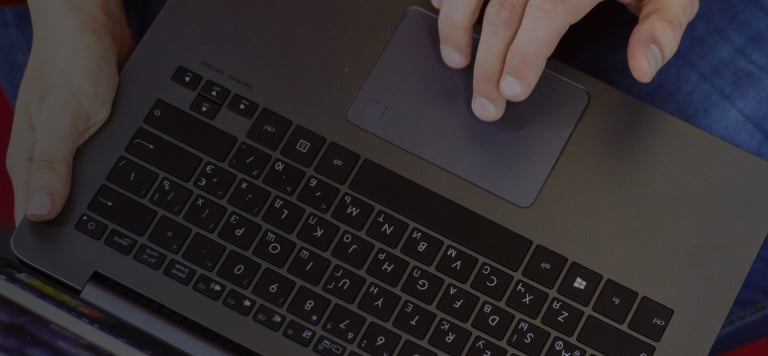 NEED AN INNOVATIVE AND RELIABLE TECH PARTNER?