New Level of Cooperation with Kharkiv IT Cluster
Sigma Software opens a new page in its cooperation with Kharkiv IT Cluster. After years of work on presenting the consolidated position of the Ukrainian IT industry through different professional communities and associations, our company now joins Kharkiv IT Cluster as a member. We are going to continue our efforts in developing the IT community and high-quality tech education in Kharkiv together with 85+ members of Kharkiv IT Cluster.
Sigma Software is an active participant in the industry promoting, community building, and educational events and organizations. A member of Lviv IT Cluster, AmCham, EBA IT Committee, IT Ukraine Association, and other bodies that aim to create favorable conditions for the development and ramp-up of the IT industry in Ukraine, Sigma Software supports many initiatives in the field of IT education, corporate social responsibility, sport, and well-being.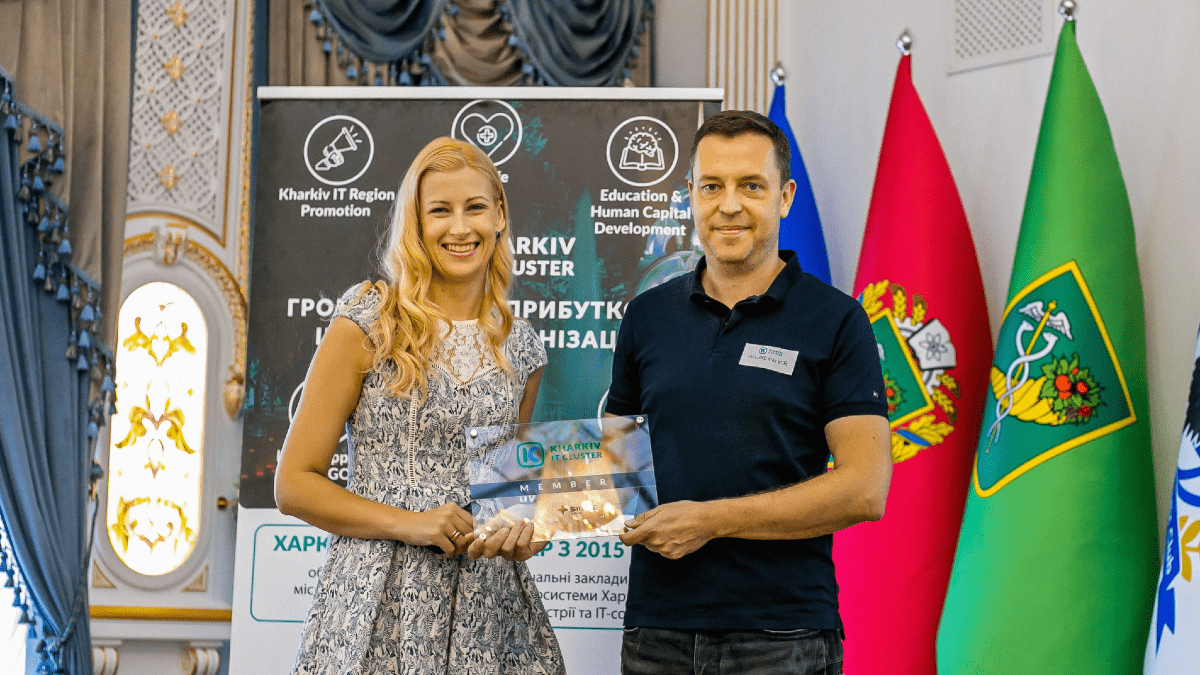 Photo credit: Kharkiv IT Cluster
Kharkiv is a special place for our company. This is the city where the story of our company began back in 2002. It is the second largest IT hub in Ukraine featuring several advanced tech universities, offices of many top IT companies, and an active IT community. Being a part of Scandinavian IT consultancy Sigma Group, we are a global player with 7000 specialists in 15 countries around the globe with over 1500 experts in Sigma Software`s Ukrainian offices, 700 of them – in Kharkiv.
The focus of our community building and IT industry promotion work in Kharkiv is collaboration with universities with the goals of adapting educational programs to the changing reality of the IT industry, initiating common research projects to ensure hands-on experience for students, and assisting universities in building international relations through our wide business network:
We have developed and ran joint courses on Java, .NET, Flash, Agile, Project Management, and other directions with universities in different locations. Sigma Software experts have taken an active role in program creation and have become trainers.
For six years Sigma Software has been organizing the student startup contest IT-Eureka. It was initially supported by international education program TEMPUS, and then by the Ministry of Education, gathering hundreds of participants all over Ukraine.
We cooperate with 7 leading Kharkiv Universities, running joint programs and courses for students and teaching staff.
Valery Krasovsky, CEO and Co-Founder of Sigma Software, is a member of the Kharkiv National University of Radioelectronics (NURE) Supervisory Board. The Board members take an active part in the further development of the University and boost cooperation between the educational establishment and IT businesses to bring IT education to a whole new level of quality.
Sigma Software has been supporting state initiatives both Kharkiv and pan-Ukrainian. Several years ago we have started partnership with Kharkiv office of Diia.Business to contribute to the development of the entrepreneurship thinking among young people and also helping them to structure small and medium businesses with software automation solutions.
Joining Kharkiv IT Cluster we will intensify our cooperation with the Ukrainian government through the creation of a favorable legal and business environment for the IT industry and building bridges with other countries with the help of our partners.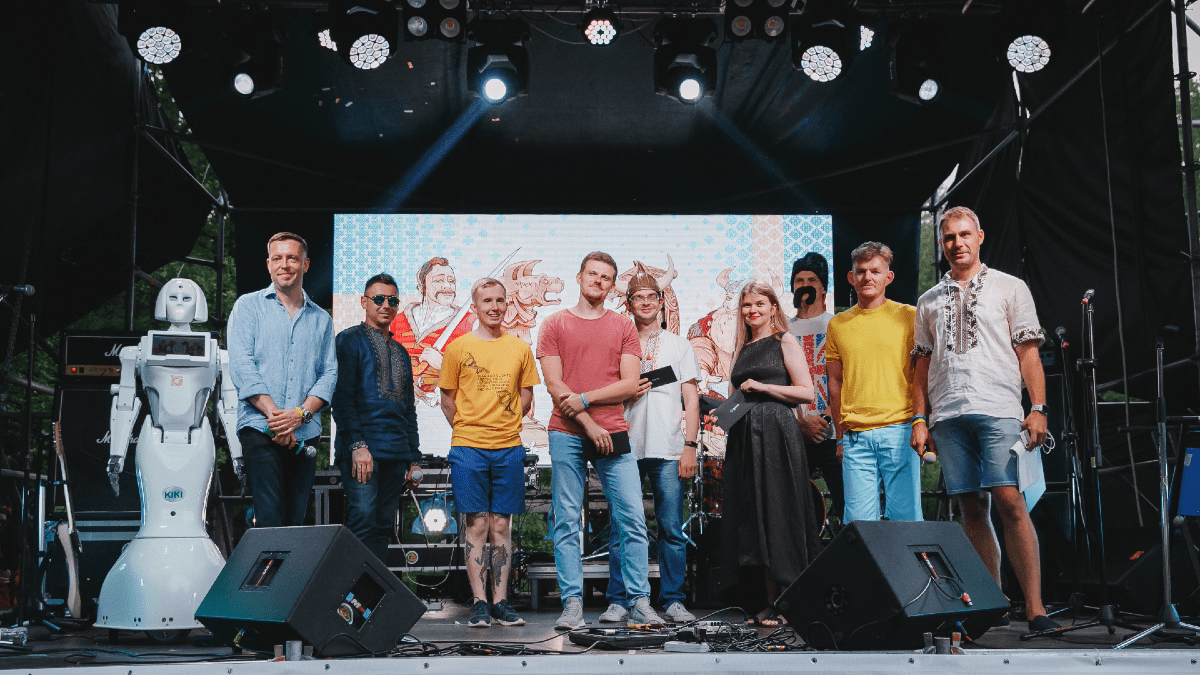 Kharkiv IT Cluster fulfils the important role of discovering the true capabilities of the Kharkiv IT hub and revealing them to the world. Large-scale research projects furnish valuable statistical information to confirm the international status of Kharkiv as a key IT location in Eastern Europe and to monitor IT industry development dynamics. An example of such a research project is "Kharkiv IT Research 2019", which explores the industry and B2B market and compiles a profile of IT specialists and their needs.
"We work to create favorable conditions for the development of the IT industry in all places where our company is present, and obviously in Kharkiv, since it`s our home city," points out Valery Krasovsky, CEO and co-founder of Sigma Software. "Historically Kharkiv was among the largest educational centers in Eastern Europe. A number of the leading tech universities are located here, and in cooperation with Kharkiv IT Cluster we are eager to put maximum of efforts to bring Ukrainian IT education to the new level and to attract more young and talented people to IT industry. We also see our joint task in promoting the entrepreneurship spirit and helping your businesses to get support through our platform Sigma Software Labs, so that Ukraine and Kharkiv would witness the emerging of numerous successful startups."
Being a part of Kharkiv IT Cluster, Sigma Software can further expand the network of contacts, participate in Cluster's activities for the exchange of experience and for creating opportunities for cooperation with Ukrainian and foreign companies, business associations, profile associations, universities, clusters, authorities.
about the author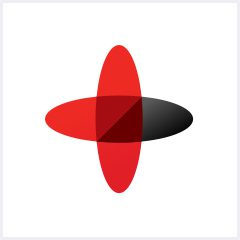 Software Engineering Company
Sigma Software provides IT services to enterprises, software product houses, and startups. Working since 2002, we have build deep domain knowledge in AdTech, automotive, aviation, gaming industry, telecom, e-learning, FinTech, PropTech.We constantly work to enrich our expertise with machine learning, cybersecurity, AR/VR, IoT, and other technologies. Here we share insights into tech news, software engineering tips, business methods, and company life.
Linkedin profile
Related services & solutions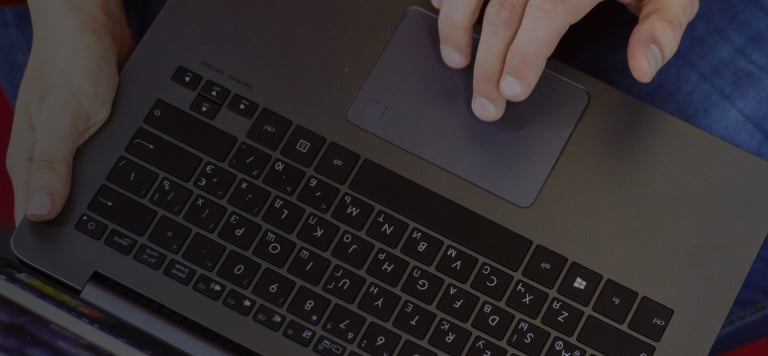 NEED AN INNOVATIVE AND RELIABLE TECH PARTNER?