Open Tech Week Project Made Online in One Friday Night
Sigma Software launched Open Tech Week project three years ago to put together tech meetups, knowledge sharing sessions, education, and charity initiative. Over the years, the project gained traction, found its fans, and visited most Sigma Software home cities: Kyiv, Kharkiv, Lviv, and Odesa.
This March, we were preparing to host Open Tech Week in Kharkiv, when in the middle of the registration period, got some disturbing news. In view of the increasing number of coronavirus cases in Europe, Ukraine started imposing public gathering restrictions.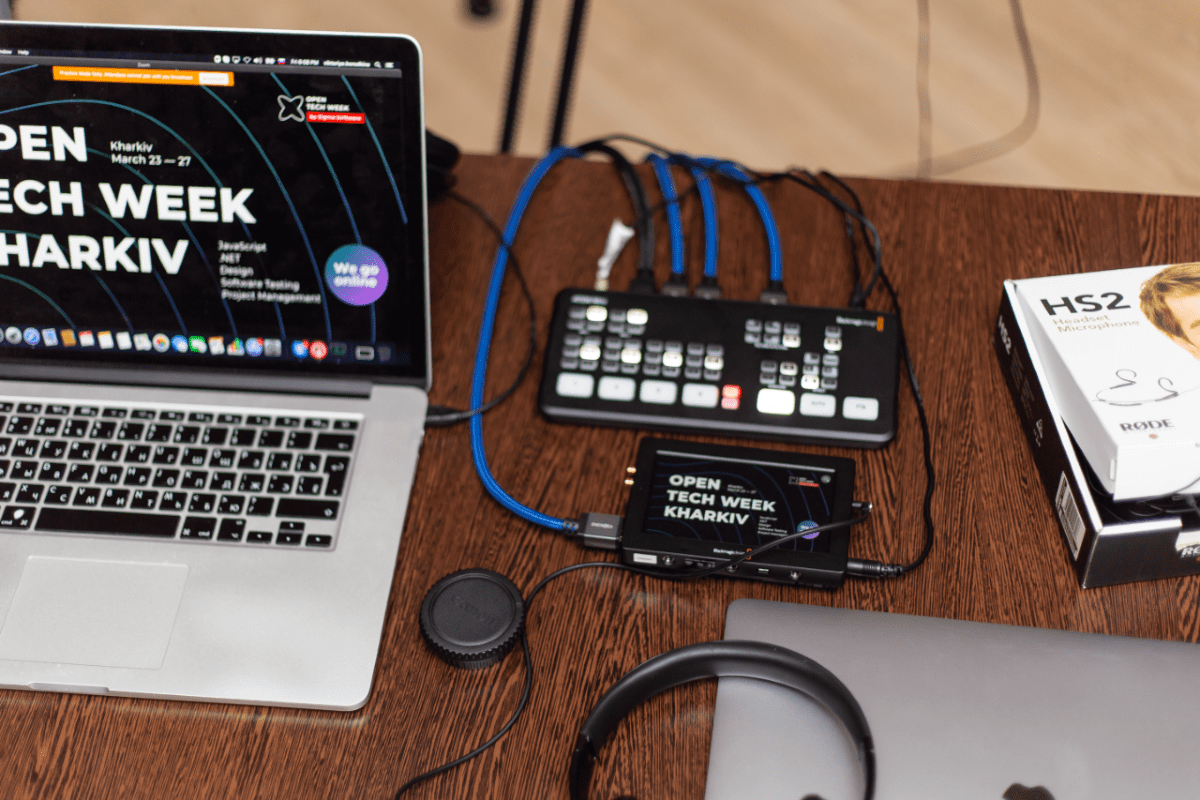 We had five up-to-date meetups planned, 10 outstanding experts ready to speak, and hundreds of IT enthusiasts waiting for their portion of knowledge. Though many technical meetups and large conferences were canceled or postponed to a later date, we decided to make Open Tech Week happen online. We had to act quick and inform everyone who had already registered to the meetups. Despite a sleepless night, we managed to carry out the transition as smooth as possible and turn the online Open Tech Week into something fabulous, something of great value for the Ukrainian IT ecosystem.
"We had only one Friday night to decide if we should change the project format or cancel five events in a row. The team of organizers decided to accept the challenge and started the transformation process. The first things to do were finding a convenient platform for broadcasting and notifying all our speakers and participants about important changes.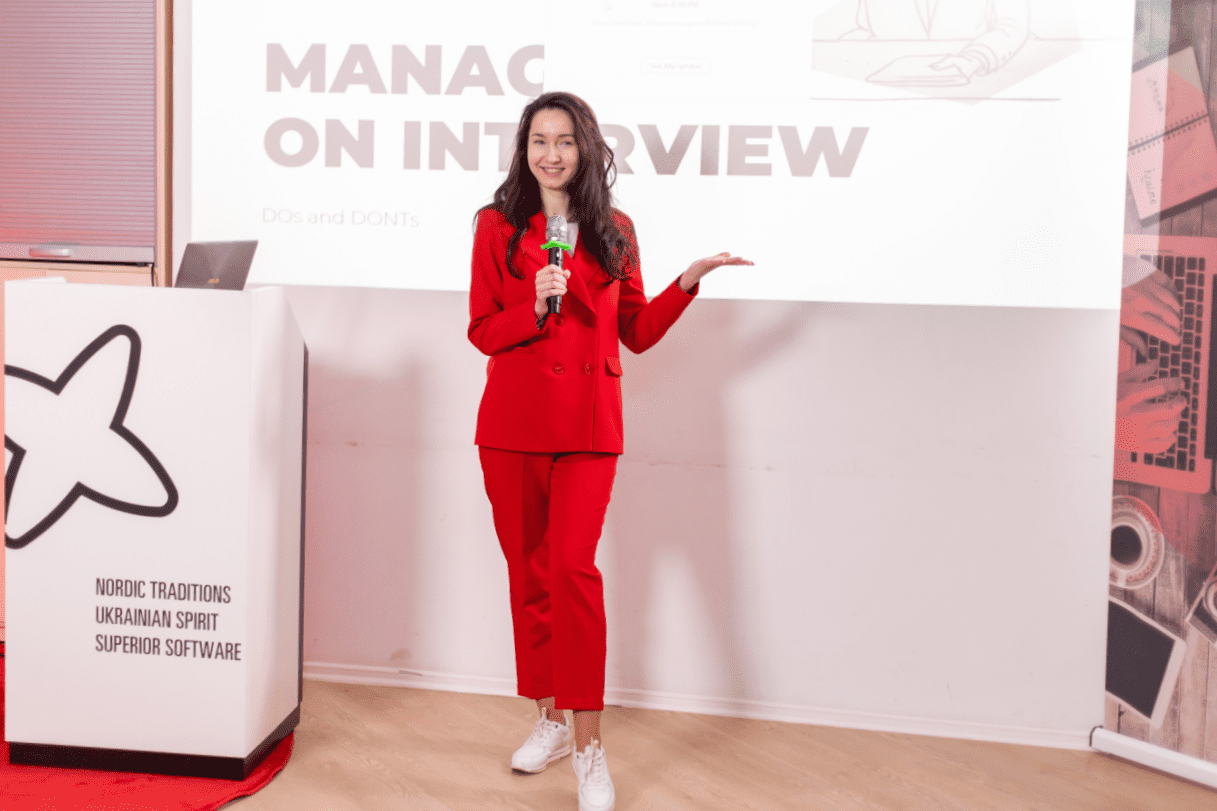 It turned into a new exciting experience for us, and we found many advantages in online events. First, a much wider audience from any place in the world can participate in the event and benefit from the knowledge shared by the speakers. Second, we are not limited to the seating capacity of our hall and don't have to stop registrations to fit everyone in. Third, speakers and participants don't spend time to get to the event location and can attend the event right from their cozy homes," says Marina Zybina, Event Manager Lead at Sigma Software and one of Open Tech Week organizers.
After finding and testing an online webinar platform with all speakers, we set up a professionally equipped studio right in Sigma Software office. Our colleagues interested in video filming kindly provided some of their fancy devices and fit up the stage with cool sound, light, and many video cameras for a hardcore shooting. So, all Kharkiv-based speakers could present their reports with high quality video-streaming.
Each of five days of Open Tech Week was devoted to one technology or area: JavaScript, .NET, Design, Software Testing, and Project Management.
We gathered over 300 participants online and had many questions asked and answered during our online events. The team of organizers expresses their sincere gratitude to the participants for their active involvement in discussions of presented topics and for their donations to HOPE & FUTURE charitable fund that totaled 42,600 UAH. Thank you for your participation and contribution!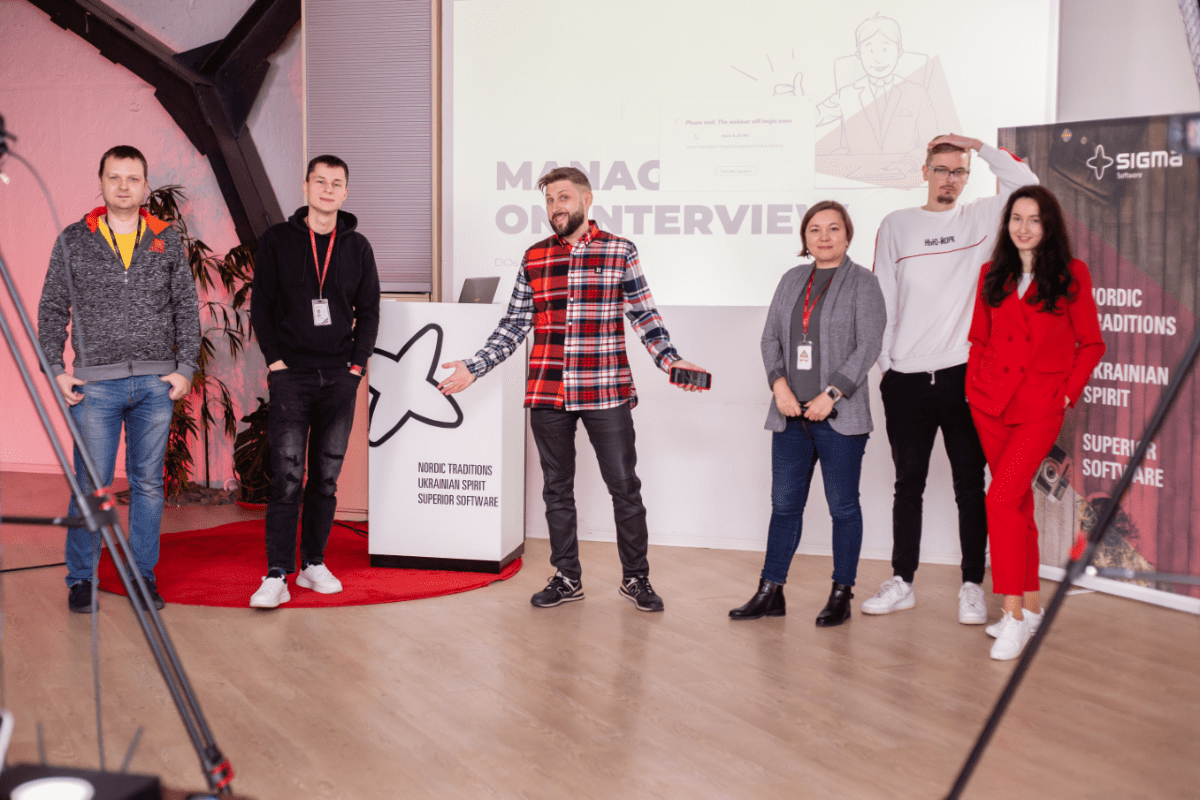 Sigma Software team decided to apply the acquired experience in arranging web meetups and continue holding events in the online format. Some of the courses of our education platform for knowledge-sharing and IT community development Sigma Software University have already been held online. Moreover, we are going to share our business insights to a wider audience with new tech and management webinars to be launched soon. The webinars will be devoted to working with distributed and remote teams, building and testing product models, driving innovation, digital transformation to adjust to new reality, and more.
For new educational and knowledge-sharing online projects, please stay tuned!
about the author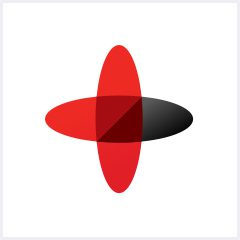 Software Engineering Company
Sigma Software provides IT services to enterprises, software product houses, and startups. Working since 2002, we have build deep domain knowledge in AdTech, automotive, aviation, gaming industry, telecom, e-learning, FinTech, PropTech.We constantly work to enrich our expertise with machine learning, cybersecurity, AR/VR, IoT, and other technologies. Here we share insights into tech news, software engineering tips, business methods, and company life.
Linkedin profile
Related services & solutions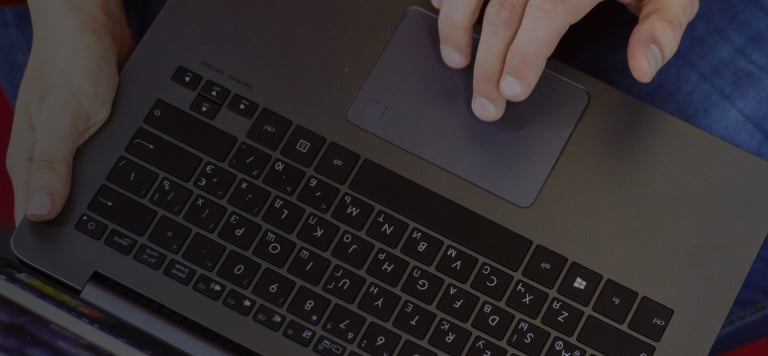 NEED AN INNOVATIVE AND RELIABLE TECH PARTNER?