Pandemic Impact on the Investment Landscape
One of the biggest effects of the Coronavirus on startup businesses is how to proceed with fundraising. During these uncertain times, the acquisition of funding and resources has become much more multilayered and complex with a high degree of variability and nuance that has drastically altered the landscape.
According to the Startup Genome report, the amount of investment that will disappear from startup funding in 2020 will be about twenty-eight billion dollars. As investors rethink and reprioritize their investment strategies, startups need to adjust and rethink their approach to fundraising.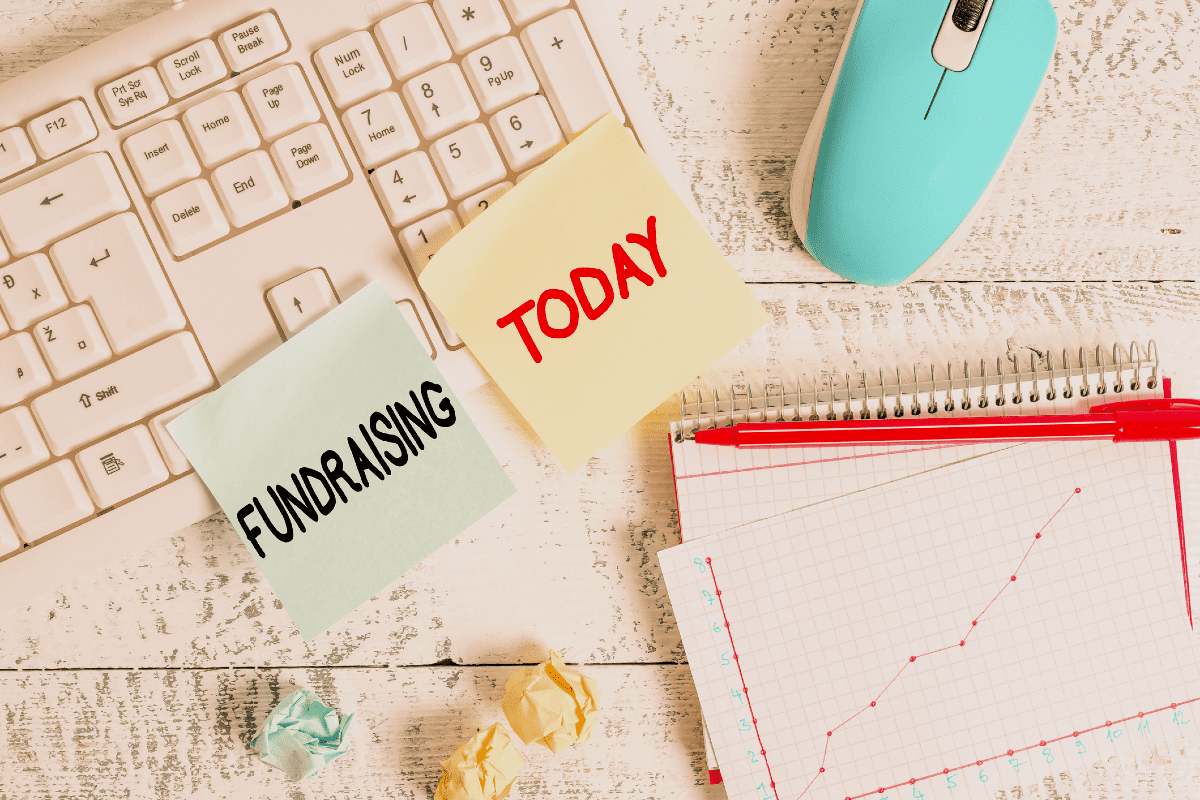 When comparing the current situation with the previous two recessions, powerful insights can be observed. According to the IMF, there was a drop in global investments between 21.6 percent and 29.3 percent over a twelve-month period. In the current climate, this would translate to approximately $86.4 billion in global investment. More specifically, investment in technology IPO's in the U.S. dropped by about 90 percent over the previous two recessions. The market has still not recovered and the number of IPO's has dropped significantly.
It is important to keep in mind that uncertainty in the marketplace and risks in the landscape always create opportunities. During the previous two recessions, investments and financing were still made, albeit on a smaller scale and with less total cash. When the going gets tough, the tough get going so to say. History shows that over half of all Fortune 500 companies were created during a recession or bear market and over fifty tech unicorns as well during the 2007-2009 timeframe. The most innovative leaders will find a way to navigate this situation and use it to their advantage. Having a better understanding of the environment, expanding one's knowledge of the current trends, and identifying relevant factual information while ignoring the clutter and noise will create a trailblazing focus for the right people at the right time.
New and youthful firms are the fundamental creators of activity in the economy and this is particularly noticeable during downturns when more established firms tend to scale back. As of late, the U.S. saw joblessness protection claims hit 3.3 million individuals in a single week: the most noteworthy such number recorded since 1967 when the Department of Labor began distributing these figures. The requirement for net new openings implies the economy needs an influx of new companies and new ideas to make up for the attrition in the marketplace. So the need and willingness to expand is present and in some ways has created a landscape in which innovators are at a huge advantage. This need translates into surprisingly attractive fundraising numbers for many startups.
The Startup Survey conducted on 400+ Israeli startups shows that despite the massive effect of Coronavirus on the global economy, the Israeli tech ecosystem closed the first quarter of 2020 with strong results. $2.74B was raised in Q1, a record amount of funding, and 76% higher than total funds raised in the first quarter of 2019.
However, this music doesn't play for all. Large and late-stage rounds are growing while early-stage capital is shrinking. Thus, $1.92B was invested in later-stage rounds (C rounds and later), a record amount of capital, resulting from the megarounds raised by Via ($400M) and Insightec ($150M). This is contrasted with a clear decline in the number of early-stage rounds (Seed and A), which decreased by 17% compared to the quarterly avg. of 2019.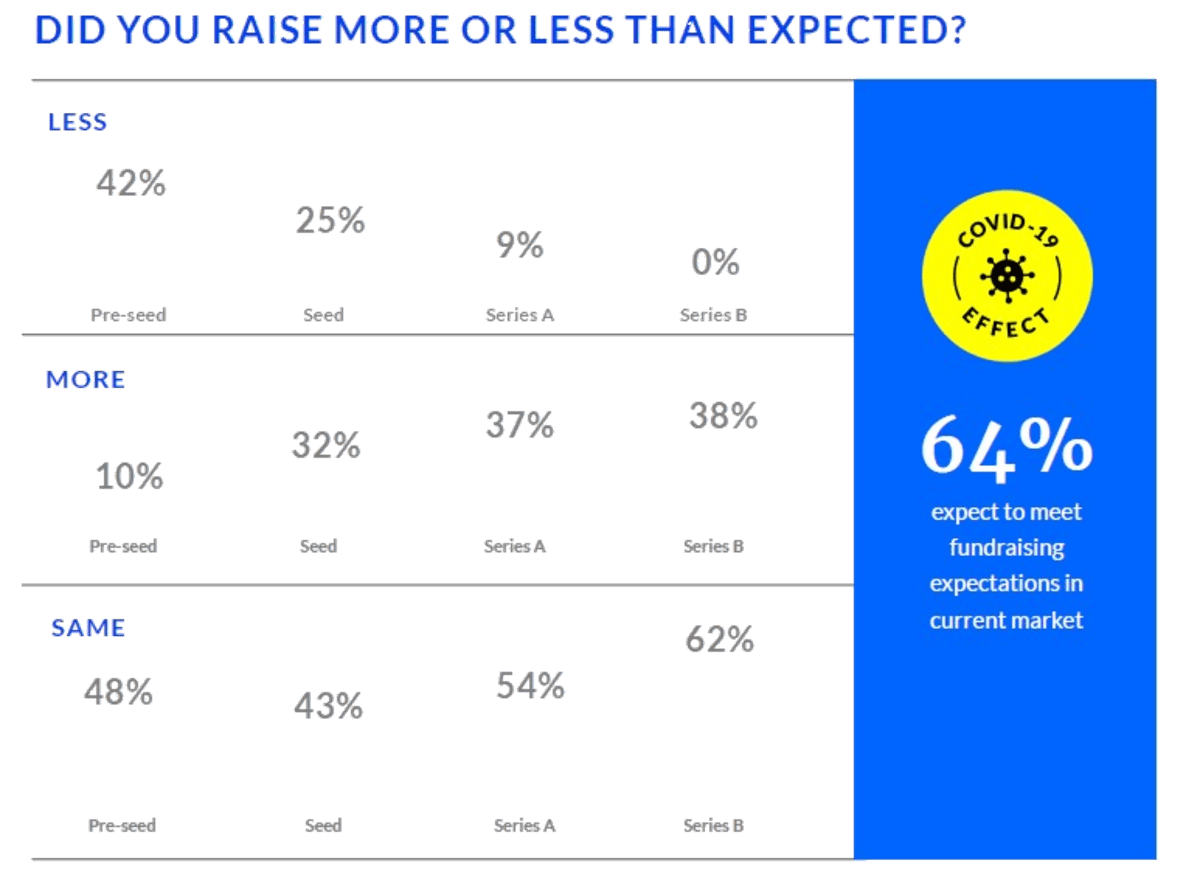 (source: Startup Snapshot survey)
Despite these reassuring facts, the effects of the pandemic on venture financing are still unknown. For startup founders, it is crucial to strategically plan and be well prepared for the fundraising process.
When preparing for these efforts, it is critical to define as precisely as possible the following areas and how they should be addressed:
Purpose and Goals. This includes setting targets for not only the amount of investment required but also the timing and deadlines, how the funds will be utilized, distributed, and how they will be accounted for. Return on Investment estimates are also critical information for fundraising.
Leadership and Roles. Define the responsibilities and required tasks within the organization to ensure process flows are followed and to eliminate misunderstandings and duplicate efforts. Having this clarity beforehand is an essential element of success. Try to allocate responsibilities within your organization based on expertise and experience.
Target Audience and Marketing Strategy. Identifying the target investors and directing marketing efforts to them in an appealing, informative, and concise manner is imperative. Define how you plan to reach investors and what is your message to them.
There should also be a roadmap on how to reach the right investors, how to engage them in an effective way, and then how to proceed once an agreement has been reached.
To help you hit your fundraising goals in the current climate, on June 25 we gathered experienced startup and investment experts on a free webinar Accelerated Change: Fundraising in Uncertain Times. They shared their thoughts about how to encourage investments during uncertainty and which pitfalls to avoid.
Watch and listen to the discussion:
The webinar was empowered by Zag, Wellstreet, and Sigma Software Labs.
More videos from other Sigma Software Webinars on YouTube! Stay tuned!
about the author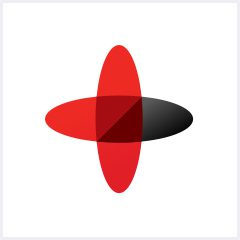 Software Engineering Company
Sigma Software provides IT services to enterprises, software product houses, and startups. Working since 2002, we have build deep domain knowledge in AdTech, automotive, aviation, gaming industry, telecom, e-learning, FinTech, PropTech.We constantly work to enrich our expertise with machine learning, cybersecurity, AR/VR, IoT, and other technologies. Here we share insights into tech news, software engineering tips, business methods, and company life.
Linkedin profile
Related services & solutions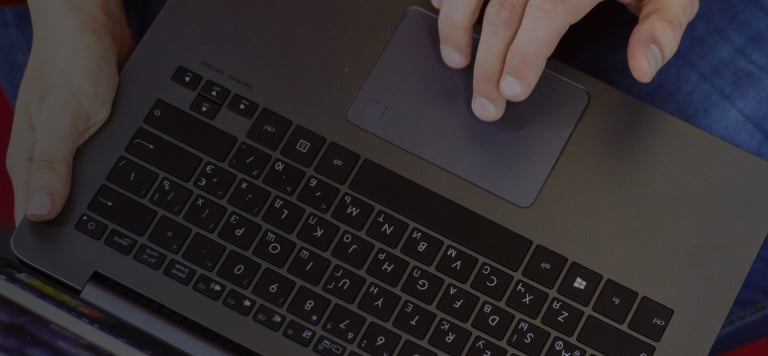 NEED AN INNOVATIVE AND RELIABLE TECH PARTNER?