Promoting the Ukrainian Tech Ecosystem and Building New Connections in Belgium
Recently, Alexandra Govorukha, International PR Lead at Sigma Software, had the privilege of taking part in the Beyond Borders Ukraine session supported by Antwerps-Wase Kamer van Koophandel. This was a great opportunity to help Flemish companies learn about and start doing business in Ukraine, with a focus on the IT sector and outsourcing to Ukraine's massive tech ecosystem. The main idea was to get our colleagues from Belgium acquainted with the realities of the Ukrainian Tech Ecosystem by giving them a bird's eye view of it. So Alexandra decided to talk about three key ways of cooperating with Ukraine. That is opening R&D centers, investing in startups, and cooperating with IT service companies. She has kindly agreed to share the presented insights with us.
I'll start with the opportunities that companies and organizations have in Ukraine in terms of opening an R&D center.
As of today, there are more than 110 worldwide companies that have R&D offices in Ukraine. Among them are such giants as Google, Microsoft, Samsung, Huawei, Boeing, Oracle, and Ericsson. Corporations are fully aware of the capabilities and skills that our talented engineers have. That is why such large brands as Snap and Amazon are making huge investments in Ukrainian companies.
In 2015 Snap acquired startup Looksery for $150M. Today it is a fully-fledged R&D center with 200+ employees in several major Ukrainian cities. In 2018 Amazon bought startup Ring Ukraine for a staggering $1B and made it one of their biggest R&D centers in the world with more than a thousand employees on board.
However, not only big companies are entering the Ukrainian market.
There are more and more cases where successful entrepreneurs are moving to Ukraine and starting their businesses here from scratch. Like John Sung Kim, a multi-millionaire from Silicon Valley who founded his company Five9 in Kyiv and then successfully sold it. A current market evaluation of the company approaches $3B. Later he opened an office in the UNIT.City innovation district in Kyiv and assembled a team of 10 developers for his new company called JetBridge. Here's what he has said about it:
"The living conditions are magnificent, the young generation of techies have fundamental mathematical talent, and the cost advantages are undeniable. When a company from the U.S. gets the formula for leveraging Ukraine right, it's a significant competitive asset, and one that may not remain a secret for long."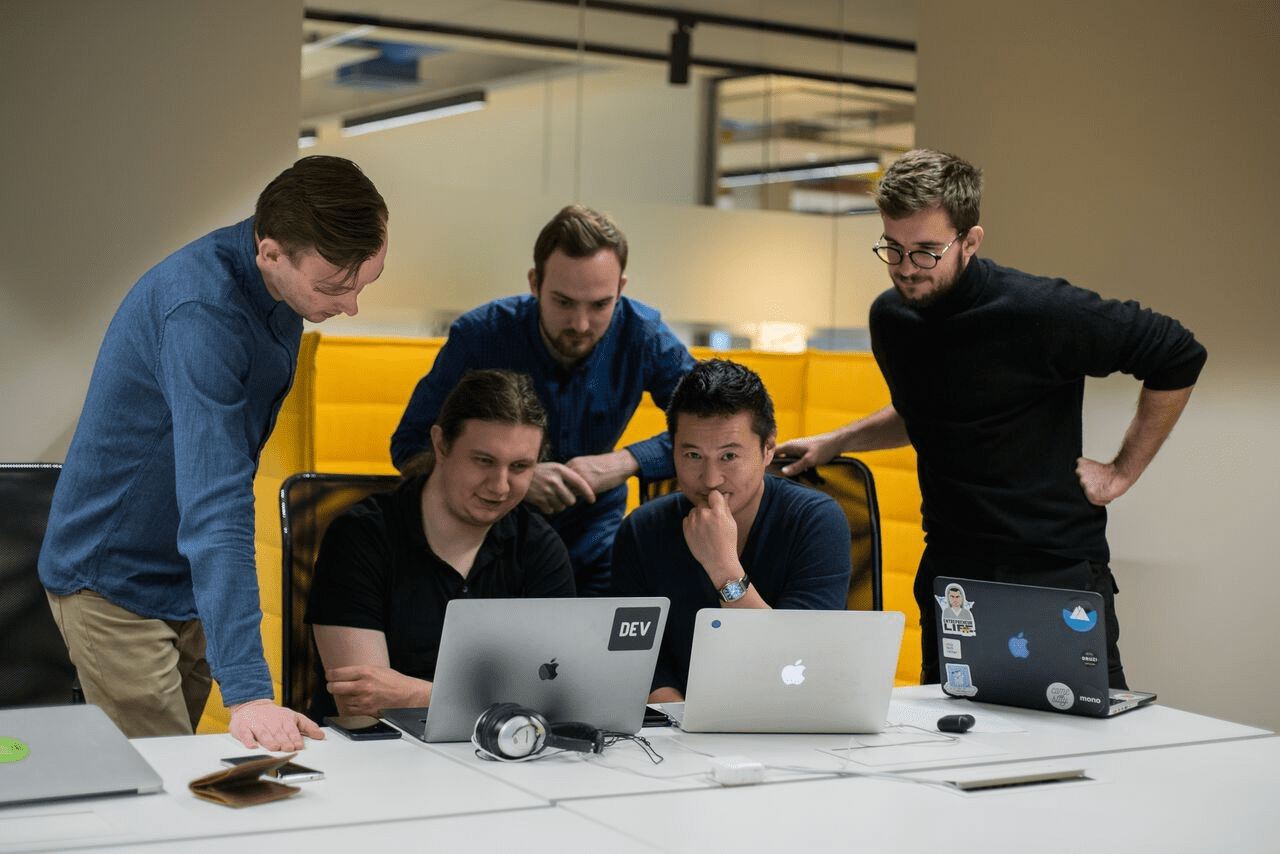 Such behavior is absolutely logical considering the rise of Ukrainian tech. Our IT sector is growing five times faster (25%) than the global average (4-6%). Readdle, MacPaw, Depositphotos, Petcube, Ajax Systems, Reface: these are all our domestic companies. Over the past 4 years, Ukrainian startups raised $2 billion in venture capital investments, creating Ukraine's first two unicorns — Grammarly and GitLab.
My next point is the investment landscape in Ukraine.
As mentioned above and as you see in the picture below the investment startup climate is pretty impressive, especially with an all-time national record of $781M (according to AIN.ua's preliminary calculations) investments in the bumpy and momentous 2020.
The future looks bright and now's the best time to consider investing in Ukrainian young minds. There are several Ukrainian venture funds and angel investor clubs that might help you do it. Among them are UVCA, AVentures, Digital Future, WNISEF, TAventures, and others.
Just as in the case of John Sung Kim, there are people who are eager not only to visit Ukraine but also to stay here and build new companies, communities, and bridges.
One of them is Ragnar Saas, a legendary Estonian entrepreneur and angel investor. Just for the record: he co-founded Pipedrive, the maker of a sales CRM tool for small and medium-sized businesses. It is one of the latest European companies to reach unicorn status. The company raised more than $90M of total funding and was acquired by Vista Equity Partners.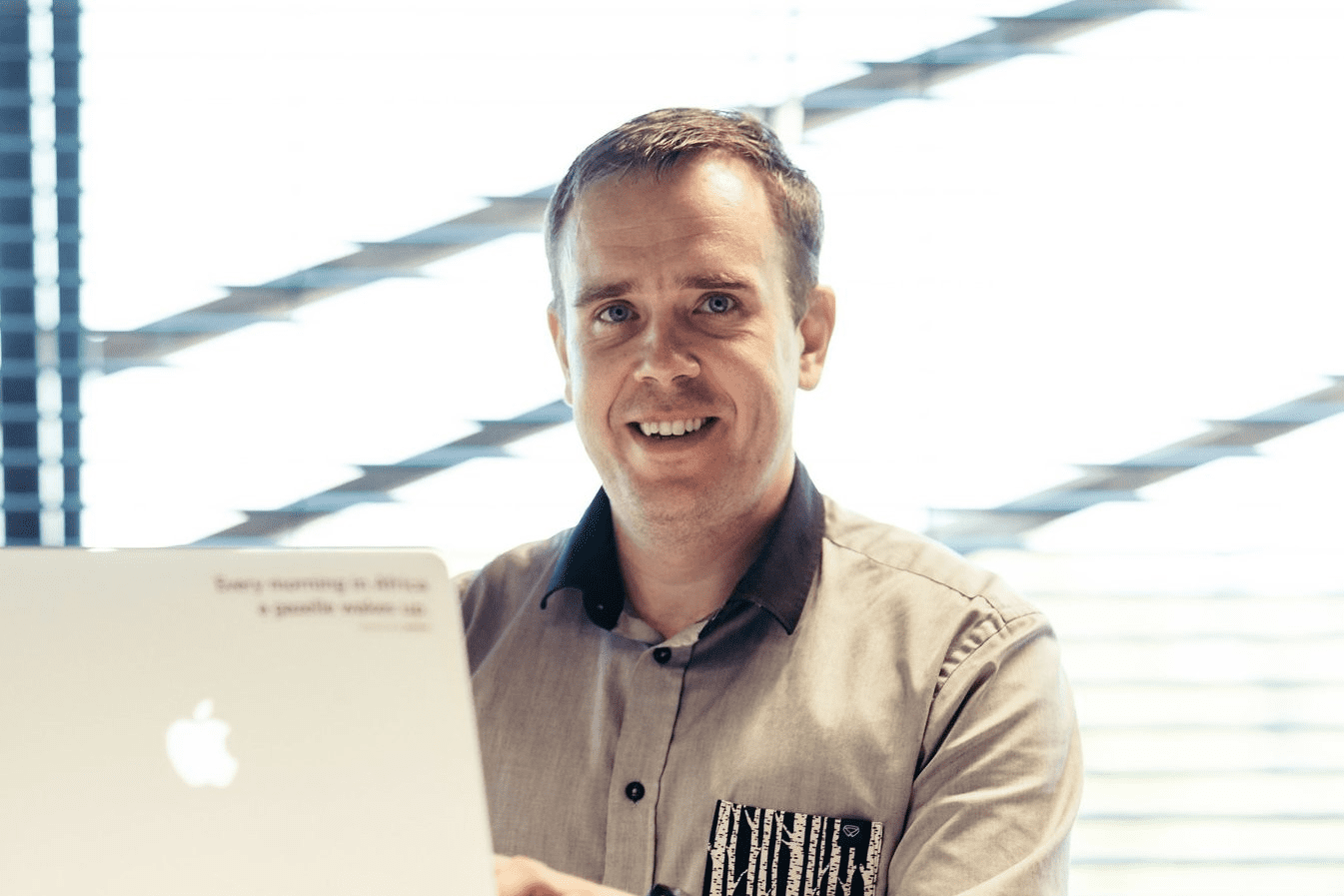 Ragnar is also one of the founders of LIFT99. This is a co-working space, which is supported by entrepreneurs with remarkable international successes such as Skype, Bolt, and Pipedrive. Ragnar and his team launched LIFT99 in Kyiv in 2019 to build up the next generation of the Ukrainian startup community. In just one year, the community members of Kyiv branch have had 16 product launches and 7 startups that have raised funds.
In conclusion, let's look at the cooperation with IT outsourcing companies in Ukraine.
The Ukrainian IT service industry has been growing its extensive expertise for the last 25 years. Today, there are more than 220K top-notch developers and software engineers in Ukraine. We are the No.1 spot in Europe based on the volume of IT service exports. Moreover, 21 Ukrainian service companies are included in the 2020 Global Outsourcing 100 by IAOP and 68 companies are in the Top 1000 Service Providers list by Clutch. In general, we have over 750 IT-service companies.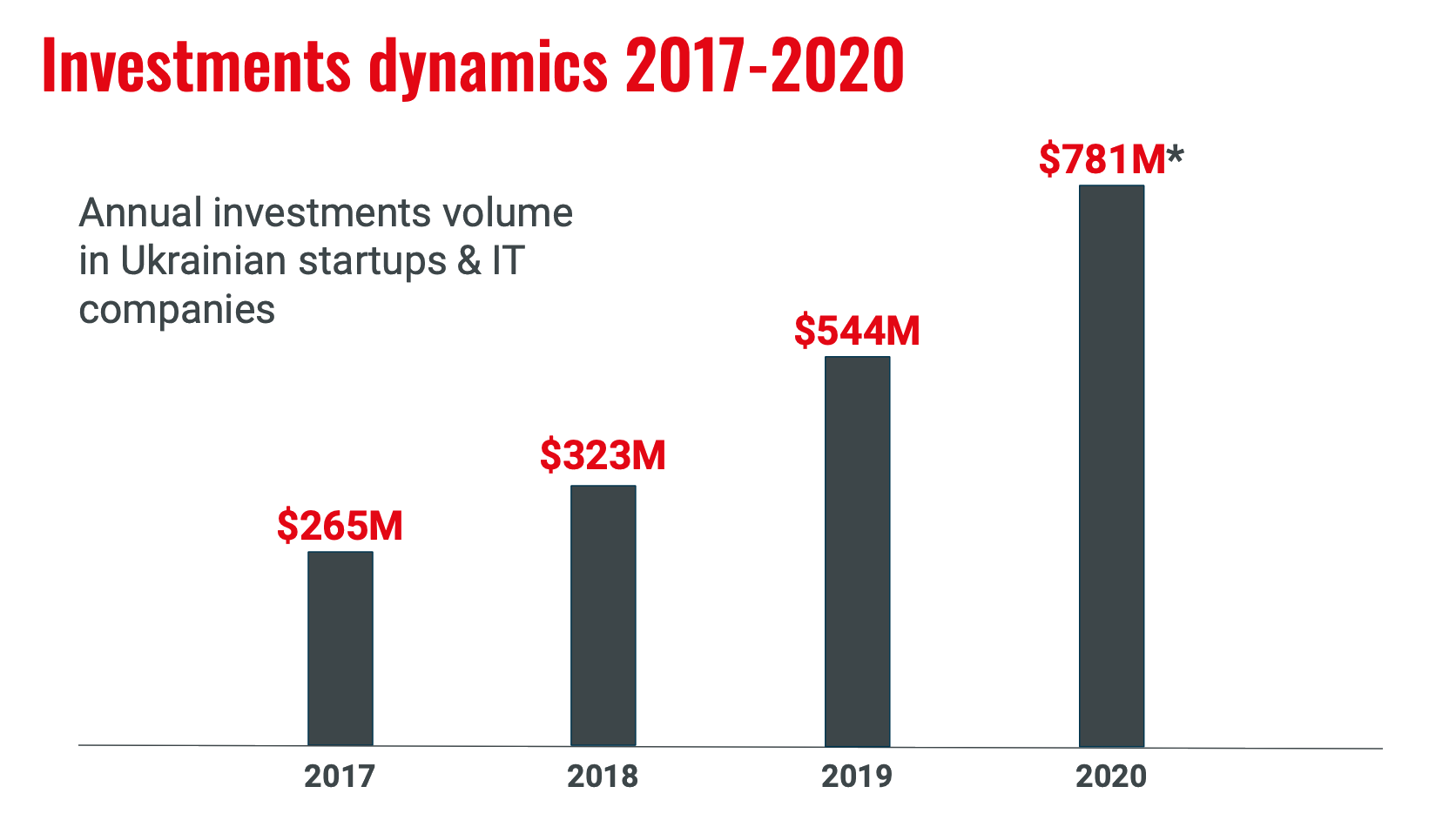 Among the clients, you'll find some familiar names from the Fortune 500 list. Such as Facebook, Google, Microsoft, Volvo, Boeing, and many others.
One of the pioneers of the Ukrainian IT service industry is Sigma Software. Besides the usual scope of work that many IT service companies provide, Sigma Software has its unique offers. We have more than 20 partners' products in our portfolio, which we integrate in our clients' projects. Also we are using our own engineering platforms. All of this helps create additional value for our customers and significantly reduces their costs.
Moreover, we share our vast business network with our clients. We connect them with investors, future partners, and potential corporate clients. We care about customers' businesses like our own. This is what makes Sigma Software special. We are more than an IT outsourcing company.
Here are a few success cases:
The founders of Sigma Software also founded a startup called Clean.io. The product behind Clean.io is a unique cybersecurity solution that is able to detect and stop malicious third party code in real-time on the client-side. Over time, we've also become one of the startup's investors. In 2020 Clean.io raised $5M of Series A investments and was ranked the No.1 startup in the city of Baltimore (USA).
Another great story is our cooperation with DanAds, a leading provider of white-label self-service advertising automated solutions for publishers. Our team became deeply integrated into the platform progress and took part in all activities related to the development of DanAds solutions as well as consulting on attracting investment and sales.  When DanAds began working with their first large enterprise customers like Shazam, eBay, Bloomberg Media, Sigma Software participated in drawing up all the necessary documentation and defining the most suitable business models for cooperation with end-customers in meetings and workshops with DanAds' clients.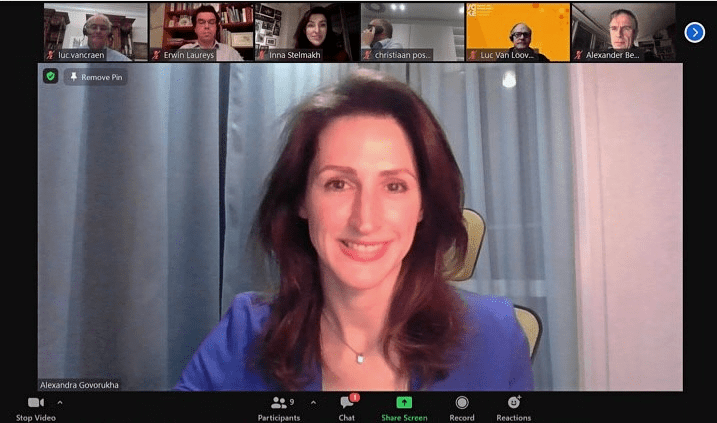 We invested in DanAds over two rounds and are constantly referring this product to our own customers. Moreover, we help DanAds take on big clients like Phillips.
Last but not least there's Middleware's Corezoid Process Engine. It's designed to enable companies and organizations to build flexible agile processes, connect data from different sources in one place, facilitate corporate communication, and efficiently manage events both inside and outside the company. This technology stack significantly accelerates the launch of new products to the market. Sigma Software is using this product to help build the Diia application, one of the key projects of the Ministry of Digital Transformation.
Summing up
Ukraine is a fantastic place to start or expand your business. Here you can find brilliant open-minded people willing to create the next big thing as well as an IT partner company that will eventually emerge as your strategic tech partner.
Sigma Software is ready to be your reliable and trusted guide to the Ukrainian market.
about the author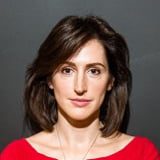 International PR Lead, co-founder of UTEW Tech Tribe, National Network Lead at TechUkraine
Alexandra Govorukha has 20 years of successful experience in B2B sales/Marketing/PR. She actively contributes to the development of Ukrainian tech community and promotion of Ukraine as a European tech hub through organizing and participating in industry events and driving ecosystem development initiatives.
Linkedin profile
Related services & solutions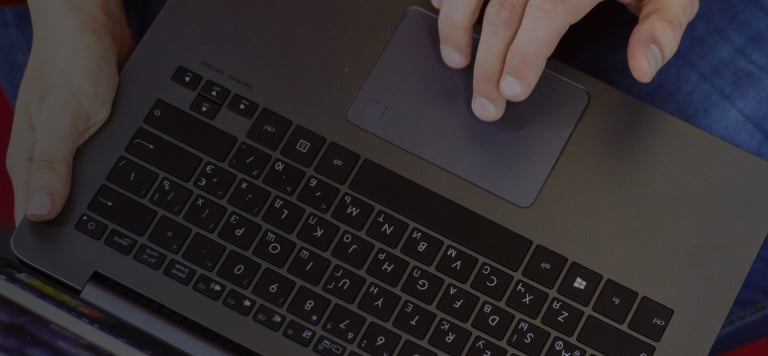 NEED AN INNOVATIVE AND RELIABLE TECH PARTNER?