Sigma Software 10 Breakthrough Achievements in 2018
Another year has come to its end, and we have a lot to remember! Winning awards, attending dozens of events, participating in contests and hackathons, opening new offices, mastering new technologies, implementing innovative approaches and, of course, constantly developing to provide our clients with best-in-class solutions and make our big team of 950+ specialists happy.
Here we gathered the list of top-10 most significant achievements of Sigma Software in 2018 according to company`s core team members.
New model of cooperation with Customers and winning Volvo x Hack Sprint
Valery Krasovsky, CEO at Sigma Software:
"Our customers more and more come to us with their R&D ideas, rather than just asking for particular resources. It's dramatic change since now we may show our full engineering capacity, experiment with newest technologies, be part of setting up the technology trends in multiple domains. The success of such an approach was proven back on November, when Sigma Software team won Volvo x Hack Sprint Hackathon, offering the most comprehensive and innovative solution of the existing business problem, taking the first place out of applicant 250 teams from all over the world."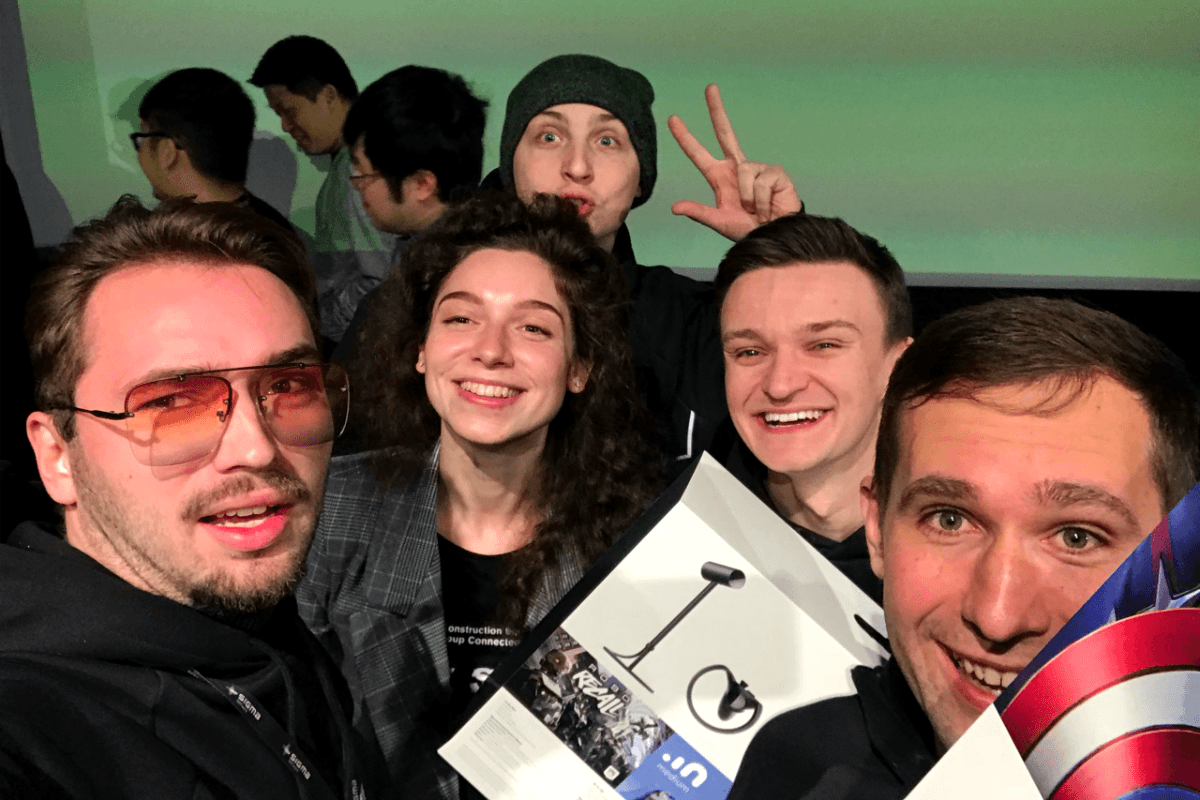 Unique expertise to see two steps ahead
Alexey Stoletny, Managing Director, Sigma Software Inc., USA:
"Sigma Software team collected rather unique expertise in many business domains. By now we have a deep understanding of Customers` businesses and even see the problems that clients themselves might not even know yet! Solving future issues today, we provide our customers with a powerful competitive advantage. Relying on Sigma Software as their trusted technology partner, our Clients can focus on business development. Zapp360 story is a great example of the success that we contributed to make possible".
Australia office launch
Sergo Kanchaveli, Managing Director, Sigma Software Australia:
"Opening an office in Australia is a new step forward to Sigma Software's geographical expansion strategy. It's been almost two decades that we provide the best quality solutions to our Customers in different business verticals and located in more than 30 countries. Now we have entered the new continent and already started cooperation with our first Client there. With a local presence in Melbourne, we become accessible to our customers precisely where they need it."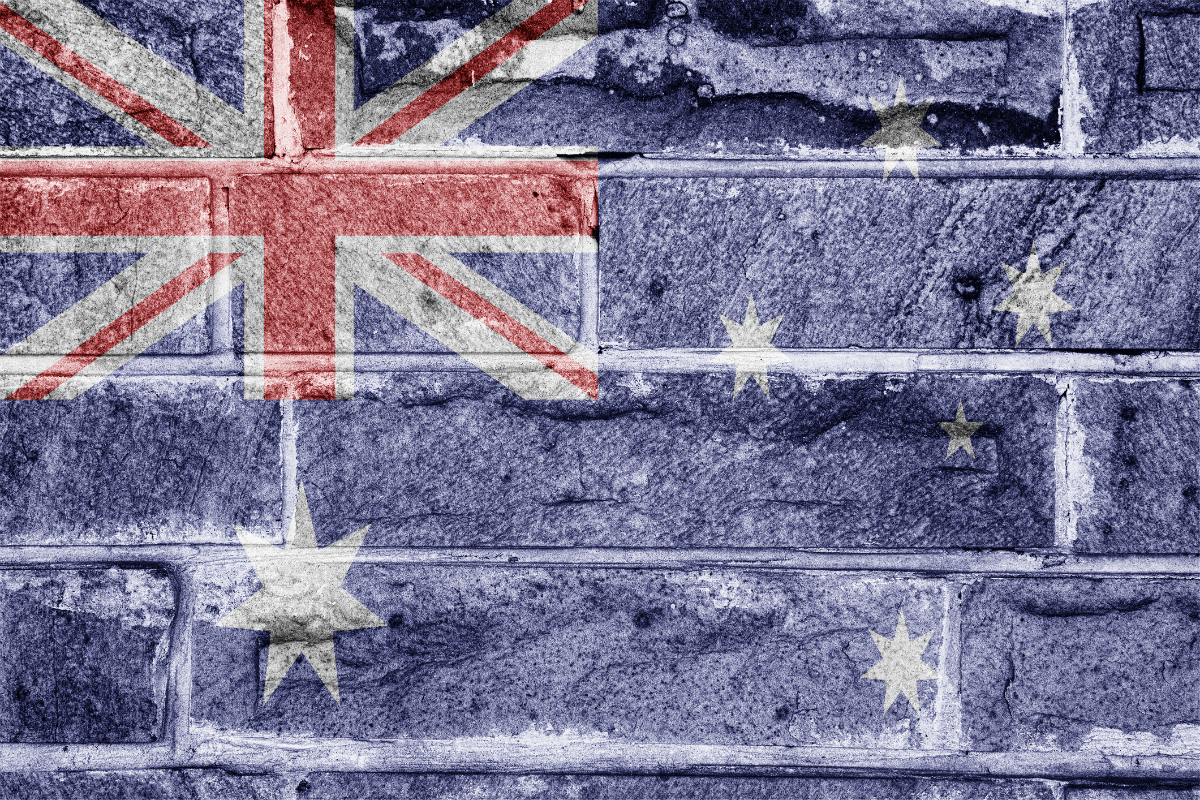 Entering top-3 of best employer rating
Volodymyr Chyrva, Managing Partner, Operations:
Sigma Software achievements would have been impossible without our fantastic team, which is now working from six countries and three continents. This year, our company entered the top-3 of best employer rating according to the Developers.org.ua portal. This ranking is based on the voting of nearly 15 thousand Ukrainian IT specialists, who rate companies in five different categories – compensation and benefits, work environment, career and professional growth, project satisfaction, and overall loyalty. Being acknowledged as one of the best employers is a great honor, and we are grateful to everyone giving high scores for the company. This accomplishment sets a new goal for us: to become the best employer in order to offer nothing but the best to our people."
Ukrainian expansion
Anatoly Kochetov, Delivery Director:
"Apart from global growth, our company is actively expanding in Ukraine. By the end of 2018, our team reached almost 1,000 great specialists, who work in seven different locations. In addition to our offices in Kharkiv, Kyiv, Odesa, and Lviv, this year we also entered Dnipro, Vinnytsa, and Sumy. In all our locations, we strive to create a friendly and cozy atmosphere comfortable to work, learn, communicate, and relax. We also plan to continue active work on the development of the Ukrainian IT community through constant participation, organization, and support of professional events.
Innovative solutions reach 50% of all projects
Olesya Khokhoulia, Deputy CEO, Head of Account Management:
"At Sigma Software, we measure Innovation KPI. It is our pleasure to note that this score has reached 50% now, which means that every second project for more than 100 Customers we work with uses innovative approaches, new technologies, and advanced domains. The company`s distributed R&D Labs in Kharkiv, Lviv, and Odesa contribute a lot to make it happen. Dozens of prototypes in trending technology fields including AR/VR, Machine Learning, Blockchain, Embedded Development, were created in these labs in 2018."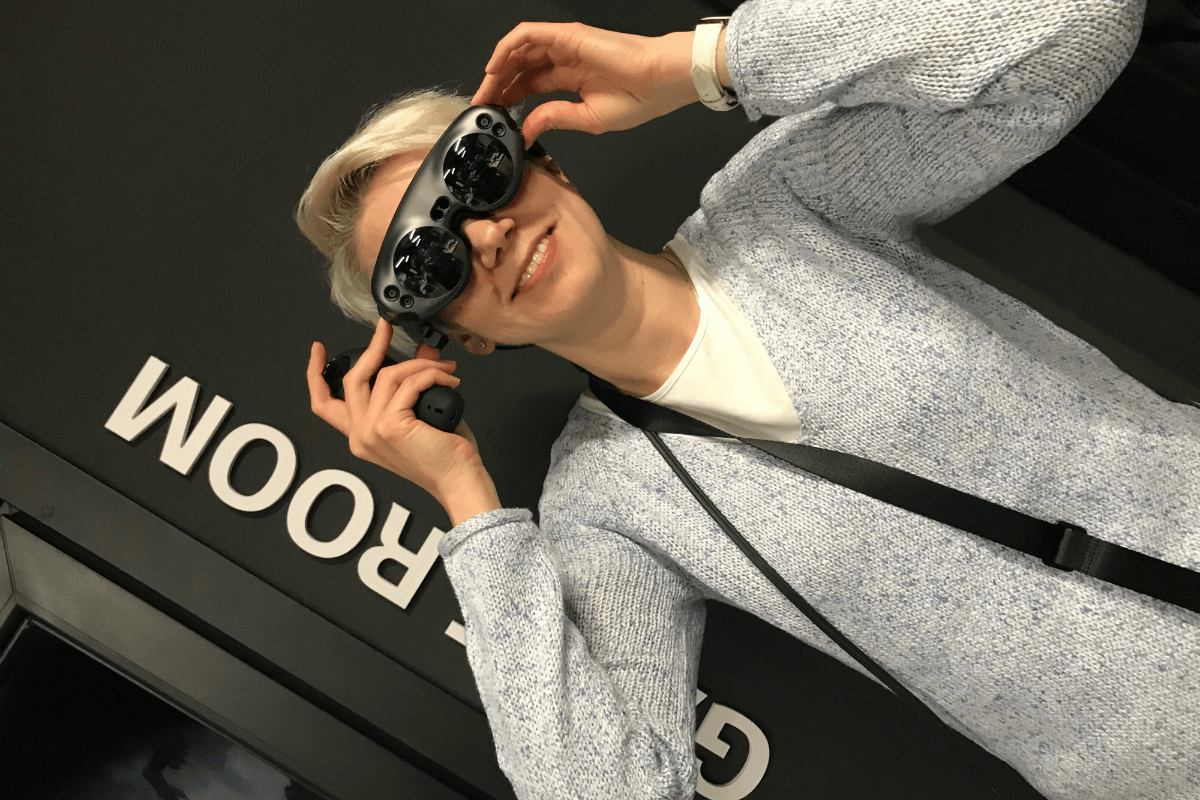 Project starter approach launch
Vlad Turevsky, Head of Software Testing Department:
"We always strive to implement the smartest practices that can streamline the company's work and, as a result, come with a better offer to our partners and clients. We do believe that innovations are not only about technology, but also about approaches.
This year we have elaborated and implemented a new concept of working with the opportunities, which helped us speed up handling the incoming requests quickly and on a high professional level. A dedicated team of top-class experts constantly works with the opportunities, builds strategy, sets up processes, and creates project teams, to ensure the smooth start of project activities."
Strengthening Nordic footprint
Artem Petrenko, Managing Director, Sigma Sweden Software AB:
I`d say that launching a local office in Stockholm is one of the major milestones of the last few years. Not only was it important because Sigma Software is a member of large Swedish IT consultancy Sigma Group. We also have a number of huge and long-term clients in Sweden. We are proud to partner with world-known companies such as Volvo, Scandinavian Airlines, Formpipe, Fortum, and Viaplay, helping them find the most suitable solutions to their problems and reach their business goals. The office in Sweden opens new opportunities and new horizons for even more efficient cooperation. During 2018 we have partnered with 16 new clients in the Nordics and marked the start of work of the onsite team in Stockholm."
Developing solutions that really matter
Katherine Tuluzova, Head of PMO, Sigma Software Inc. USA:
"In 2018, more than ever before, our big team was engaged I creation of services and products that affect the future of the whole world. In the field of medicine, we are working on a system, creation of which will allow more efficient processing of the experiments results and finding patterns in using different approaches in treatment. In the area of ​​video streaming and AR/VR, we have developed a streaming platform that has no analogs when it comes to the quality of the transmitted video. Moreover, during 2018 we have actively developed our CTO-as-a-Service offer by supplementing it with the Product Manager-as-a-Service proposition. These two services allow us to help our customers at a qualitatively new level and act as partners, not as performers!"
Opening new educational opportunities within Sigma Software University
Anna Arutyunyan, Head of Sigma Software University:
"It was a very eventful year. The numbers are quite inspiring: at year-end we have organized about 40 external and 46 internal educational events in five locations (Kharkiv, Kyiv, Lviv, Odesa, Dnipro); about 100 students have learnt within our internship program; we cooperate with 14 schools and colleges launching common programs on advanced and demanded fields – Data Science, Cybersecurity, Embedded, and others; 700+ employees involved within the continuous education program. One of the major achievements for us in 2018 was engaging 26 trainers to run workshops and courses within the company and outside it. These bright professionals and mentors are among the company`s most valuable talents."
---
Sigma Software wishes you a happy New Year. Looking forward to new heights and new fantastic experiences together!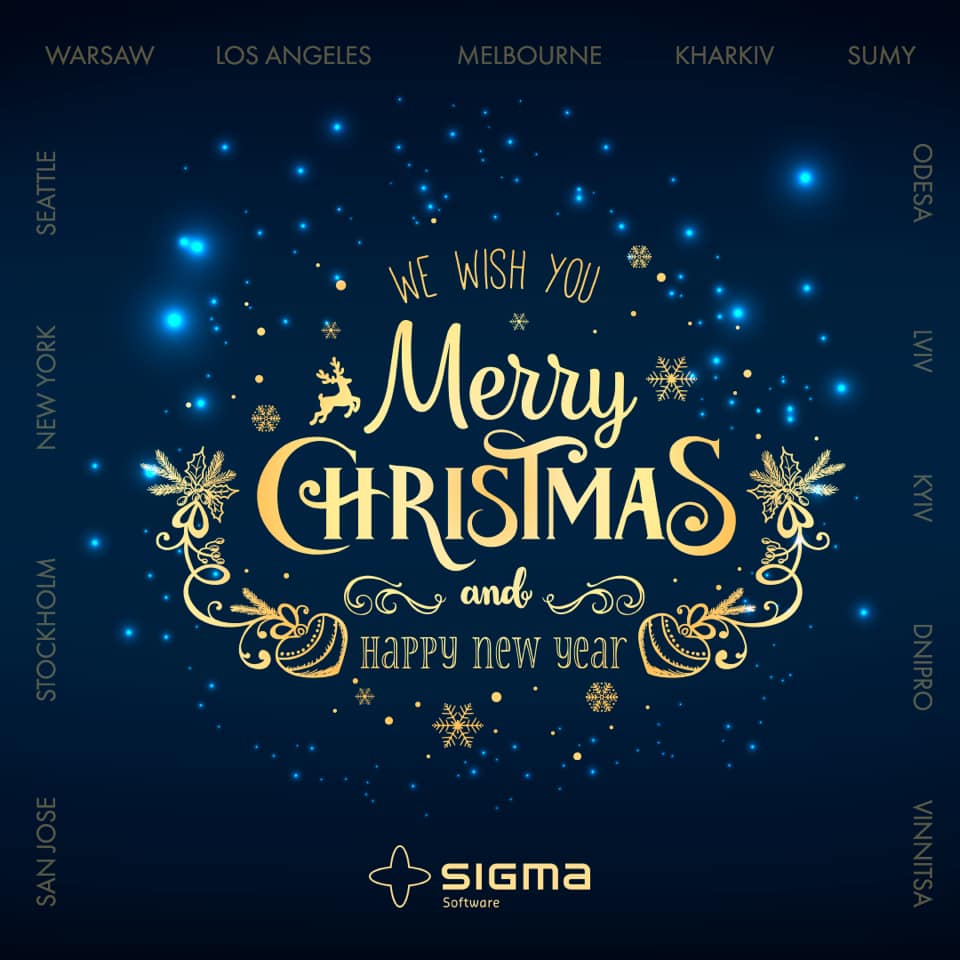 about the author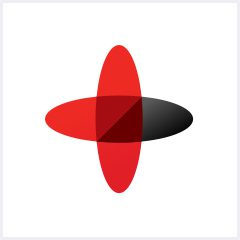 Software Engineering Company
Sigma Software provides IT services to enterprises, software product houses, and startups. Working since 2002, we have build deep domain knowledge in AdTech, automotive, aviation, gaming industry, telecom, e-learning, FinTech, PropTech.We constantly work to enrich our expertise with machine learning, cybersecurity, AR/VR, IoT, and other technologies. Here we share insights into tech news, software engineering tips, business methods, and company life.
Linkedin profile
Related services & solutions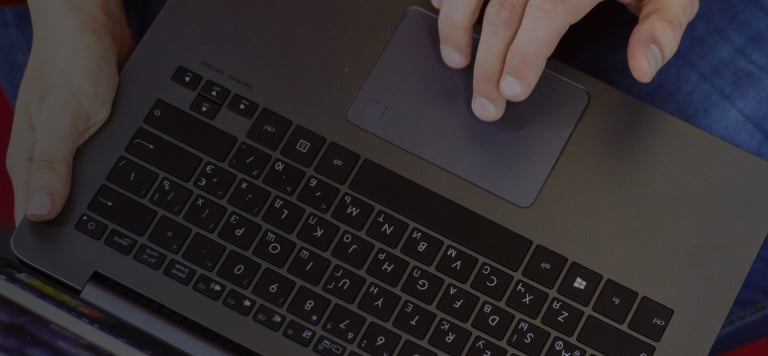 NEED AN INNOVATIVE AND RELIABLE TECH PARTNER?