Sigma Software to Co-organize the 9th Sweden-Ukraine Business Forum
Purpose-driven organizations will come together in Stockholm in order to enhance tech cooperation between the two countries. Sigma Software Group is honored to be one of the co-organizers of the Sweden-Ukraine Business Forum alongside the Embassy of Sweden in Ukraine, Invest Stockholm, Founder Institute, Antler, and others.
Just a few weeks ago we announced that Sigma Software Group became one of the co-organizers of the Ukrainian national pavilion at Web Summit 2021. This time we've joined our long-term partners and friends at the Embassy of Sweden in Ukraine to set up the 9th Sweden-Ukraine Business Forum (SUBF), which will take place in Stockholm on November 18th.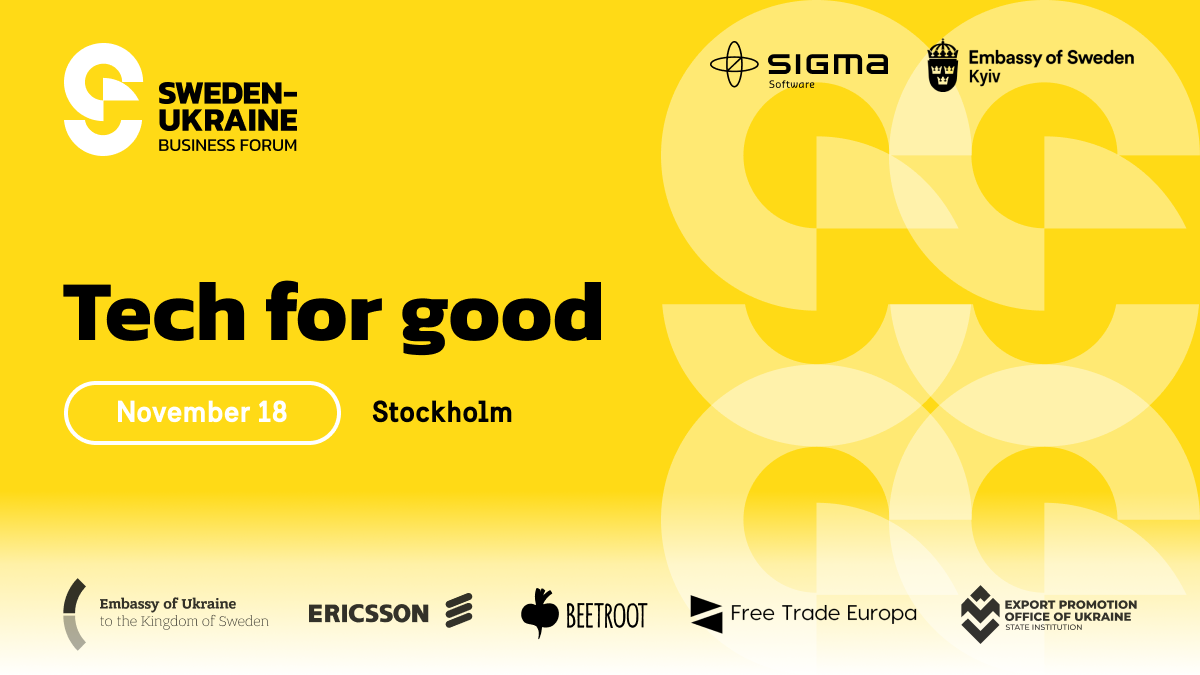 This year SUBF will have a major tech component and will be dedicated to the Tech for Good topic and purpose-driven innovations. We will gather industry leaders, innovators, and changemakers from both countries. At this event participants will dive deep into new edges of cooperation, spotlighting breakthrough technologies that foster progress, and will create sustainable solutions in line with UN 17 SDG Goals.
What is SUBF?
SUBF remains the largest platform for business discussions, policy debates, and networking for Swedish, Ukrainian, and international officials and business representatives. The Forum is a great opportunity for partners, learn about the latest business trends, and receive information about best practices from Sweden and Ukraine.
Since 2012 the Sweden-Ukraine Business Forum has been organized by the Embassy of Sweden in Ukraine with the support of renowned Swedish businesses, such as Sigma Software Group, Electrolux, Ericsson, Scania, and others.
Why attend?
At this year's SUBF, speakers from acclaimed companies and organizations, such as Ericsson Ukraine, Vinnova, Kry, Karma, Elonroad, Tre, will talk about how businesses create additional value for society by driving sustainable projects, the importance of inclusion and equality in tech, and more. The representatives from the Ministry of Digital Transformation of Ukraine and the Ministry of Enterprise and Innovation of Sweden will shed light on the digital transformation of government services in both countries.
Here are a few more reasons why you should attend this event:
To find out why purpose-driven innovation companies grow 3 times faster than their competitors
To meet talented and motivated Ukrainian entrepreneurs who are reinventing how business interacts with society
To get familiar with the newest 'State in a Smartphone' program by Ukraine's government that is being used by more than 10 million Ukrainians daily
To join the movement and become the real bridge builder of Swedish-Ukrainian relations that have been witnessing a steady upward trend over the past 10 years
The Forum will also include a startup pitch session of 10 impactful products, selected by Antler, Nasdaq, Invest Stockholm, Sigma Software Labs, and Ukrainian Startup Fund.
Why Tech for Good?
This year organizers will focus on tech solutions and purpose-driven innovations in such fields as sustainability, education, health, and global wealth.
In 2020 the Reputation Institute put Higher Purpose in the first place of the most important reputation trends. According to Millward-Brown Optimor and Jim Stengel, purpose-driven companies witness higher market share gains.
Sweden has always been one of the world's leading powerhouses of innovation, sustainability, and equality. "We are a pioneer country in sustainable development and social impact creation. We've been shedding light on its business culture in Ukraine since 2012 by arranging annual Sweden-Ukraine Business Forums. This time we have joined our efforts with Sigma Software Group and strengthened the agenda focusing on the topic of Tech for good," says Tobias Thyberg, Ambassador Extraordinary and Plenipotentiary of Sweden to Ukraine.
"Sweden has always had a unique focus and angle on innovation and sustainability. With a highly skilled and open multinational approach, it has all resulted in a very dynamic and modern economy. Today, Sweden ranks as the most competitive, productive, and globalized country in the world," says Valery Krasovsky, CEO and Co-Founder of Sigma Software Group. "Ukraine, on the other hand, has a lot to learn from Sweden's mature tech ecosystem. We at Sigma Software Group are incredibly excited to foster this cooperation and build business bridges between our countries. I'm happy that our relationship is expanding in the best and most healthy way. Not least because of activities such as the Sweden-Ukraine Business Forum."
Join us on November 18th in Stockholm or online. Participation is free of charge.
Organizers: Embassy of Sweden in Ukraine and Sigma Software Group.
Partners: Embassy of Ukraine in Sweden, Ericsson Ukraine, Sigma Technology, Beetroot, Free Trade Europa, Export Promotion Office of Ukraine.
about the author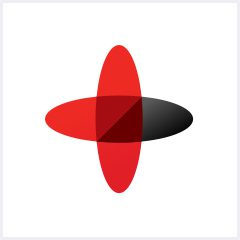 Software Engineering Company
Sigma Software provides IT services to enterprises, software product houses, and startups. Working since 2002, we have build deep domain knowledge in AdTech, automotive, aviation, gaming industry, telecom, e-learning, FinTech, PropTech.We constantly work to enrich our expertise with machine learning, cybersecurity, AR/VR, IoT, and other technologies. Here we share insights into tech news, software engineering tips, business methods, and company life.
Linkedin profile
Related services & solutions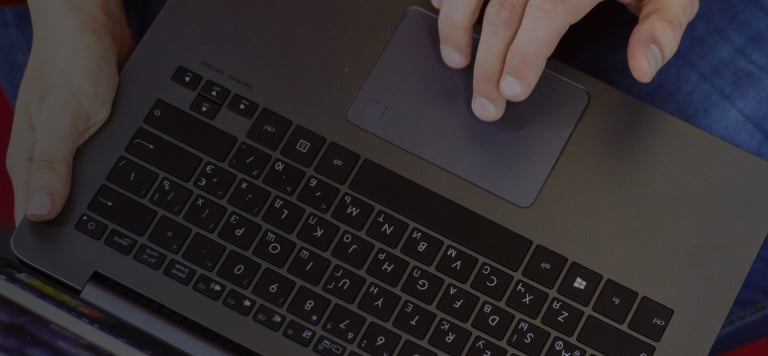 NEED AN INNOVATIVE AND RELIABLE TECH PARTNER?