Sigma Software co-organizes Ukrainian Israeli Innovation Summit 2020
Sigma Software has been supporting the UIIS since its' founding in 2018. This year we became a proud co-organizer of the event. In this role, our company will provide an innovation meeting venue in Kyiv, technical, PR, and marketing support for the event. Moreover, we will host a discussion panel where we will share our experience of organizing Ukraine Tech Days in Israel and the Ukrainian booth at OurCrowd Global Investor Summit in February 2020.
On October 27, 2020, the Ukrainian Israeli Innovation Summit will take place for the third time. The summit is aimed at the in-depth study of challenges and opportunities created by the COVID-19 crisis, identifying breakthrough technologies, and creating international access that can help to overcome the pandemic. The key topics of this year's summit will be Ukrainian-Israeli cooperation during the pandemic, the transformation of the venture investing landscape, and the new normal of startups reality.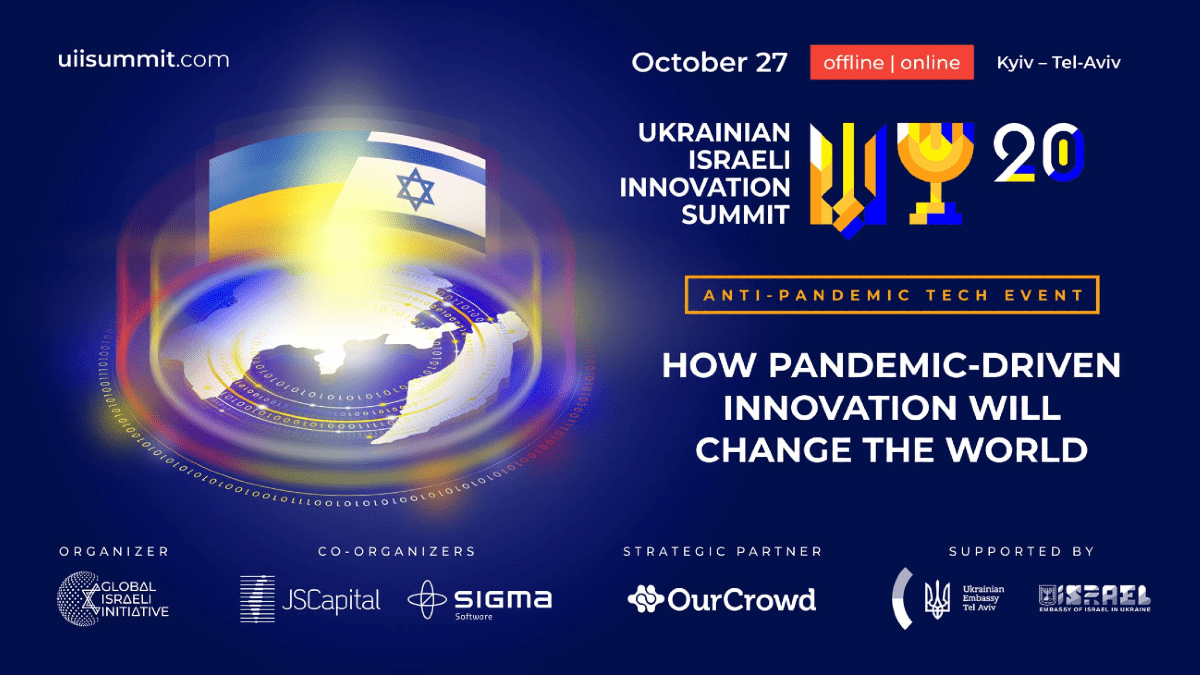 This year the summit will be held in a teleconference format between Tel-Aviv and Kyiv. According to Alyona Novgorodskaya, the summit co-founder and CEO of Global Israeli Initiative, the chosen format allows the summit organizers to invite officials of both countries and leaders of top technology companies and to maximize the audience and reduce risks.
Speakers
Mykhailo Fedorov, Deputy Prime Minister, Minister of Digital Transformation of Ukraine
Maksym Stepanov, Minister of Health of Ukraine
Yuli-Yoel Edelstein, Israeli Minister of Health
Jon Medved, founder and CEO of OurCrowd, the largest crowdfunding platform for investors
Yossi Vardi, the honorable Godfather of the Israeli startup ecosystem
Eugene Kandel, CEO of the Start-Up Nation Central, Emil Spyer Professor of Economics and Finance at the Hebrew University of Jerusalem
Other speakers and guests of the summit will include Ukrainian and Israeli tech industry leaders, investors, startups, key players in the fields of cybersecurity, telemedicine, healthcare, government, corporate, and other fields.
Word to the organizers
According to Novgorodskaya, at the end of 2019 trade between Israel and Ukraine amounted to about $2B. "We see the goal of the summit not only to maintain these rates, but it is also important to find new models of cooperation that will allow the international economy to adapt and earn in modern conditions. In addition, we aim to create a platform for experience exchange in the medical field which will help find solutions and overcome the pandemic."
Valery Krasovsky, CEO and co-founder of Sigma Software agrees that the Summit is a wonderful way to reveal new business opportunities and to find new clients and partners: "On one hand, Ukraine's tech ecosystem is on the rise with new funds, government and private accelerating programs, communities, events, startups, IT service companies, and 200,000 IT talents. There is a huge opportunity to build business in and with Ukraine right now. On the other hand, Israel as a Startup Nation is a great example and a role model for our country. It's a strong partner and friend of Ukraine."
"Israel's startup ecosystem has been well-prepared for the COVID-19 pandemic: local startups attracted $5.25B in investment in the first half of 2020. It was an absolute record and exit volumes reached $6.99B. We want to share the insiders' insights and ideas of our innovative industry during the summit, as well as to continue the dialogue between Ukrainian and Israeli investors," said Roman Gold, Managing Partner of JScapital.
OurCrowd Discussion Panel
In February 2020, Sigma Software organized Ukraine Tech Days in Israel with the help of the UTEW Tech Tribe community, Ukrainian government institution Export Promotion Office, European Business Association, and Global Israeli Initiative, backed by USAID, and the USAID Competitive Program.
We presented our country at the OurCrowd Global Investor Summit, one of the largest tech events in the Middle East. Our delegation had its own stand together with four other Ukrainian IT service companies: Ciklum, Beetroot, SHALB.com, and Innovations Development Lab. Five IT service companies partnered by the initiative of Sigma Software in order to present the Ukraine' tech industry. The booth drew a lot of attention from OurCrowd attendees and gave hundreds of new business connections to its co-organizers.
At the UIIS 2020 we will talk about how we managed to team up, spark interest, and set an example for thousands of the summit attendees. Eran Cohen, Regional VP at Ciklum; Oleksandr Iatsiuk, CEO at SHALB; Semion Bondarenko, Head of Business Development at Beetroot; Mariia Prokhorova, Co-founder of InDevLab, and Valery Krasovsky, CEO & co-founder of Sigma Software will share the lessons we've learned during this joint project.
Check out Valery Krasovsky's insights from the OurCrowd Global Investor Summit 2020.
Join the Summit to discover the new reality of Ukrainian-Israeli collaboration and explore how pandemic-driven innovation will change the world!
The Summit is being organized by the Global Israeli Initiative, Sigma Software, and JSCapital with the support of the Israeli Embassy in Ukraine, the Embassy of Ukraine in the State of Israel, and OurCrowd.
---
About the Ukrainian Israeli Innovation Summit
The Technology Conference was launched in 2018 by the Global Israeli Initiatives international platform in order to establish cooperation between Israel and Ukraine in the area of technology and innovation, to strengthen bilateral relations between the countries, and to study future tech.
Over a period of three years of the Summit: more than 2,000 people took part in the Forum; more than 200 Israeli technology companies, 1,000 entrepreneurs and investors visited Ukraine; 400+ b2b meetings took place between Israeli and Ukrainian technology companies; 30+ Israeli startups opened their offices in Ukraine; 50+ Ukrainian technology companies found new customers in Israel; and sales of Ukrainian IT services to Israeli customers amounted to more than 150 million USD. Summit participants: officials of both countries, representatives of technology companies and startups, top managers of corporations, and investors in automotive, safe city, health tech, fintech, energy tech, cybersecurity, and venture capital.
About the Global Israeli Initiative
The Global Israeli Initiative (GII) is an international platform that helps Israeli and Ukrainian technology companies to create effective business links, establish cooperation and find new business opportunities. Our focus is on international events, collaborations with government agencies, corporate and private business tours, educational initiatives, business consulting, and working with investors.
About JSCapital
JSCapital is an Israeli Investment & Technology Transfer Platform that provides access to international investors, corporations and government agencies and to the Israeli startup market, as well as an ecosystem of innovation and invaluable experience, which has been accumulated over years of state development.
about the author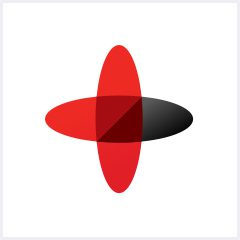 Software Engineering Company
Sigma Software provides IT services to enterprises, software product houses, and startups. Working since 2002, we have build deep domain knowledge in AdTech, automotive, aviation, gaming industry, telecom, e-learning, FinTech, PropTech.We constantly work to enrich our expertise with machine learning, cybersecurity, AR/VR, IoT, and other technologies. Here we share insights into tech news, software engineering tips, business methods, and company life.
Linkedin profile
Related services & solutions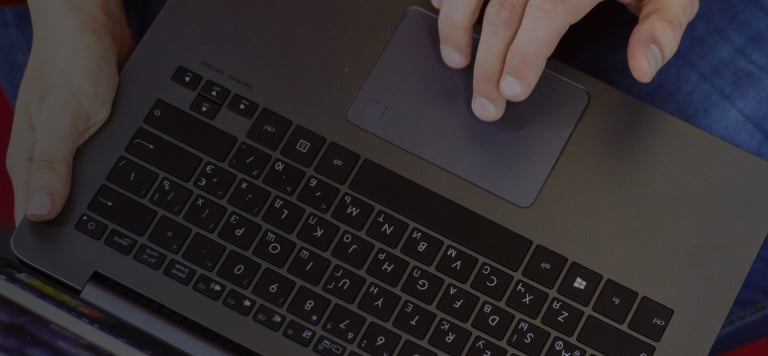 NEED AN INNOVATIVE AND RELIABLE TECH PARTNER?