Sigma Software Group Got 5 Awards for CSR and Social Impact at Corporate Engagement Awards
For the first time, Sigma Software Group took part in Corporate Engagement Awards with striking results. We received 5 awards for CSR/communications projects and social impact, competing with giants and high professionals like Samsung, Three UK, Virgin O2, Barclays, Havas, and many others.
Corporate Engagement Awards is a prestigious UK prize for CSR and social impact champions. For the 13th year, many well-known UK companies and creative agencies have applied for the award. This year Sigma Software Group has joined them for the first time. The applications were assessed by 12 high professional jury members.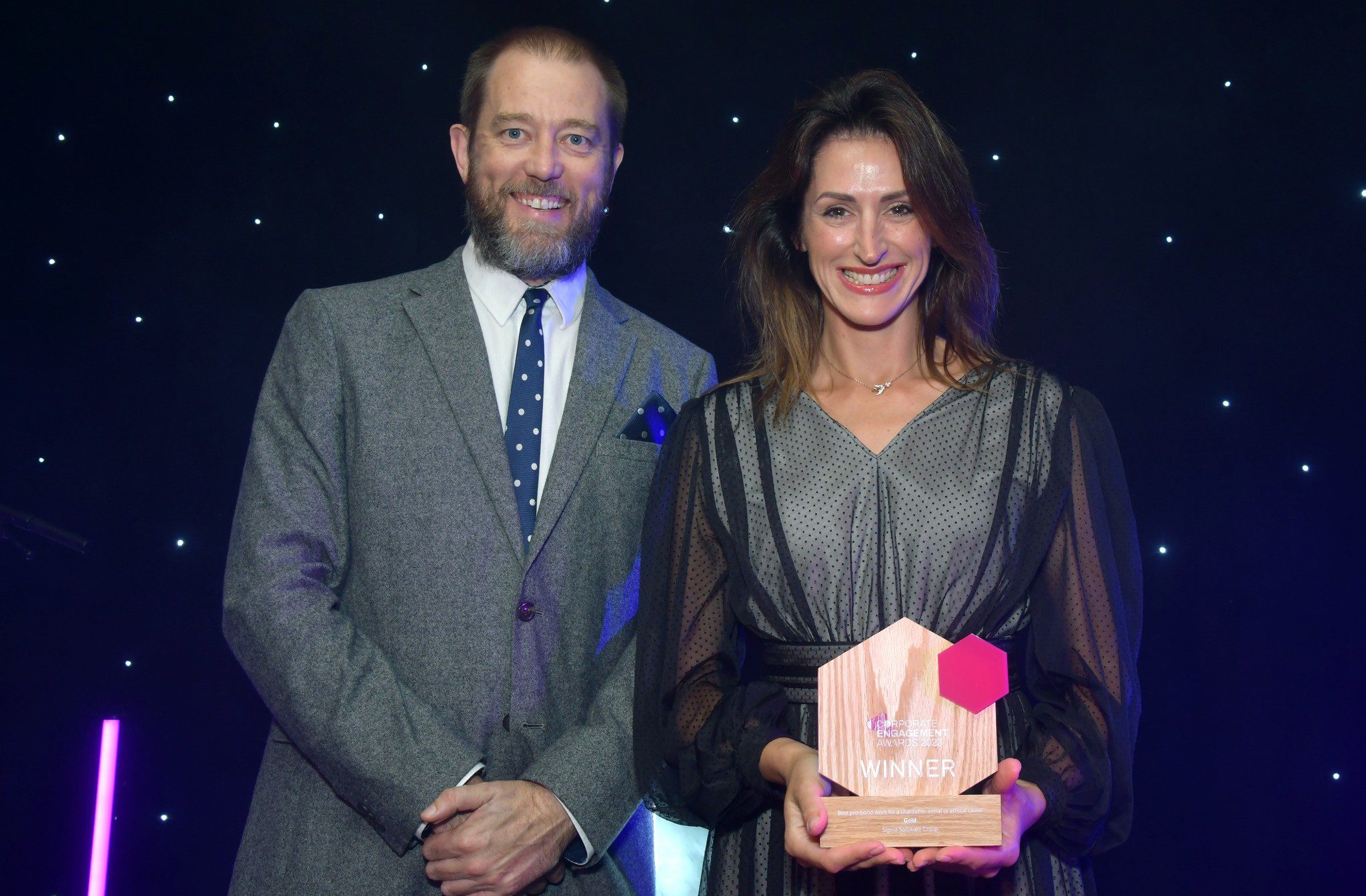 "Most of the projects we applied were our responses to the war issues. On the one hand, reminding the global community about Ukraine and how we fight for our freedom is crucial. On the other hand, I wanted to make my colleagues' efforts recognised by industry professionals. That is why we applied for Corporate Engagement Awards. We didn't seek glory we wanted to be visible. As a result, that night in London, our company received the biggest number of awards than any of the applied – five", says Alexandra Govorukha, Head of Global Affairs at Sigma Software Group.
The winning projects:
Gold for Best Pro Bono Work for a Charitable, Social, or Ethical Cause – Swedes for Ukraine
In 2022, Danir Group founder and Swedish businessman Dan Olofsson, alongside Sigma Software's co-founder and CEO Valery Krasovsky, wanted to create a website to help displaced Ukrainians find accommodation in Sweden free of charge. The 'Swedes for Ukraine' platform, designed and partially implemented by Sigma Software Design and Mobile Dev Teams, matches Swedish hosts with Ukrainian families. The platform was launched in a record term, in just two weeks, because hundreds of Ukrainian people urgently needed homes. Swedes for Ukraine received 2,500 registrations and helped 1,500 refugees find places to stay. Global media featured the initiative in more than 100 publications.
The media actively supported the project and received a robust viral effect on social media, where people shared information across Facebook and Instagram. The Swedes for Ukraine portal became a platform to share information and a space for support and understanding.
Silver for Best Arts and Culture Programme – United by victories murals in Lviv
The 'United by Victories' project was launched to bring together 25 street artists from all 25 regions of Ukraine to create a mural on a 400-square-meter wall of the biggest in Eastern Europe Victoria Gardens Mall in Lviv, Ukraine. The project promoted unity and support for local artists. It raised 240,000 UAH during an event around the mural creation that included a fair, local musicians' performance, painting cars for the military, and other activities. The raised funds were forwarded to aid the Ukrainian military and affected civilians.
The printed copies of all 25 murals were then turned into an in-door exhibition that first travelled around the offices of Sigma Software Group, and now is going to a Polish city, Poznan to tell the story of unity and mutual support.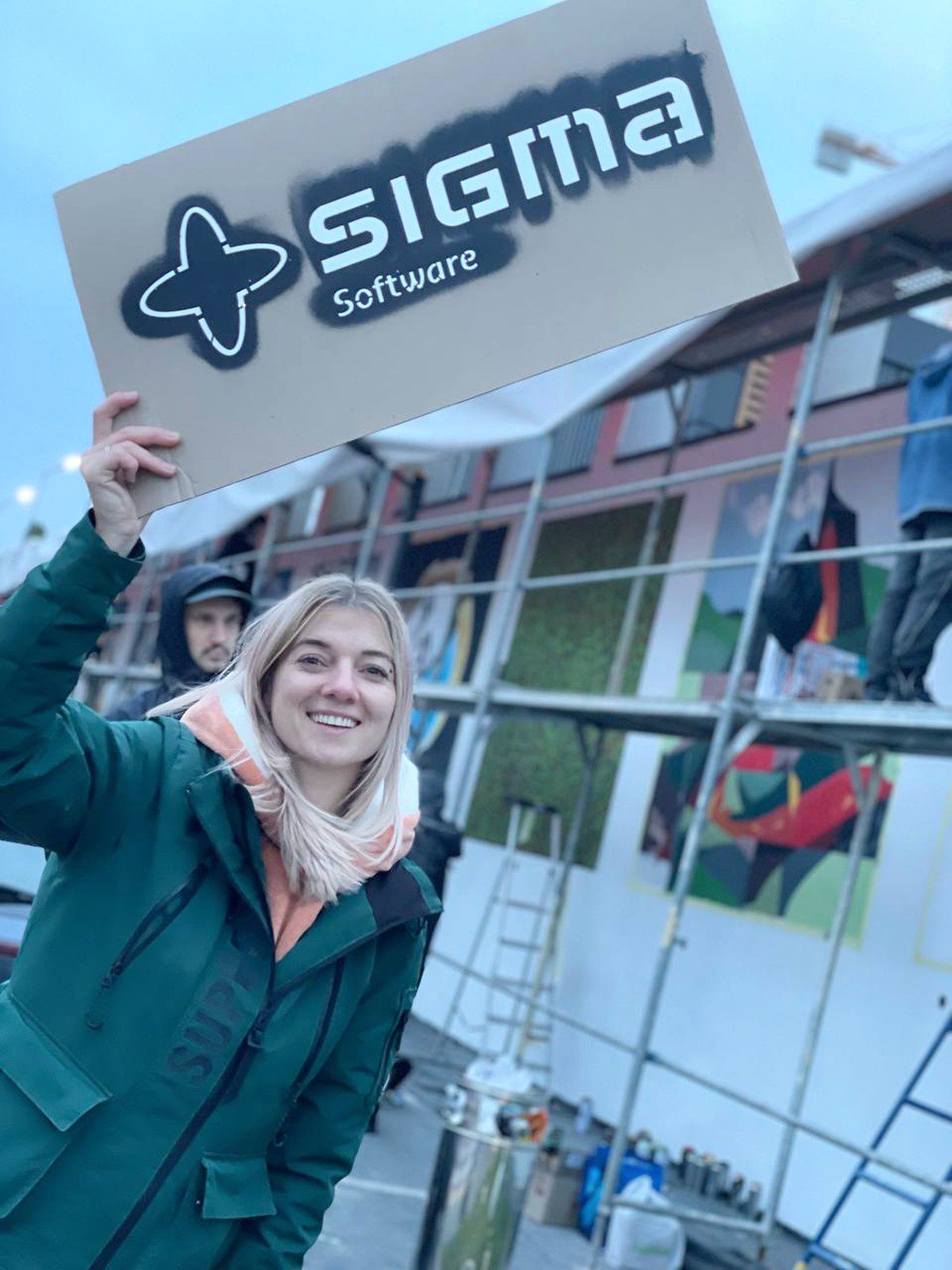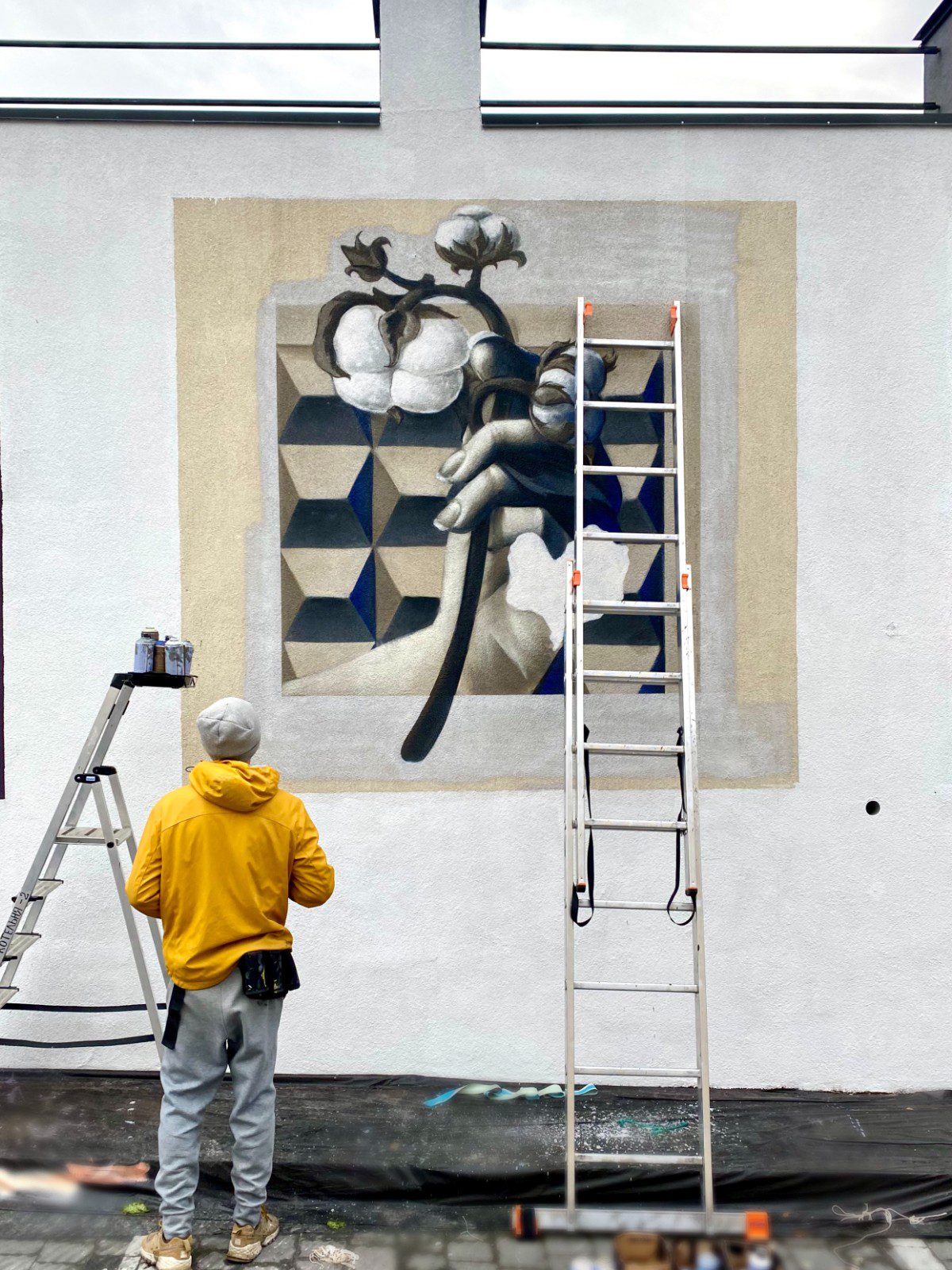 Silver for Best internal communications and volunteer engagement – BCP volunteering group
Sigma Software's 'BCP' volunteering group involved top management, developers, accountants and interns, who worked together tirelessly to help support the community amid the wake of the Ukraine War. Volunteers assisted the army and civilians, creating office shelters and supporting displaced people. In total, 5,000 people were evacuated. The efforts of the BCP group and their committed work allowed the company to keep the team and clients and then create a safe environment for evacuated team members.
Bronze for Best Community Involvement During a CSR Programme – IT Eureka
The IT_EUREKA startup competition, organised by Sigma Software Group, was launched to create the best conditions for developing startups in Ukraine and Europe, gathering top mentors and providing fully-fledged support and educational resources to boost project growth, even after the program. In 2022, the competition was held at an international level for the first time in its history and attracted over 100 participants.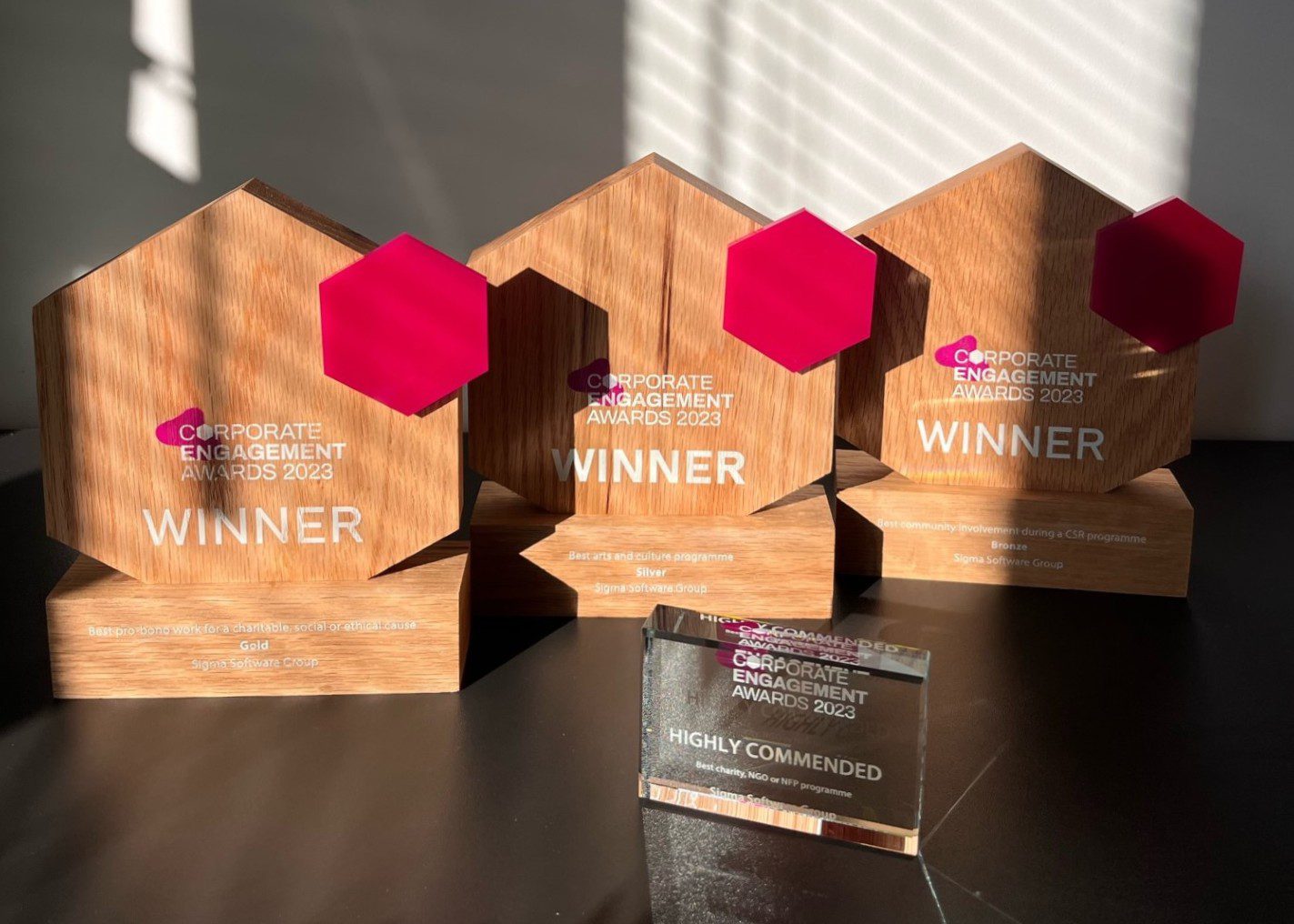 High commended special prize for Star for Life Ukraine
Star for Life Ukraine project, an extension of a unique Swedish ed-motivational project Star for Life, teaches IT skills and raises self-esteem in schoolchildren living in Ukrainian villages and towns. In addition to IT skills as an educational component, the project also includes working through the war trauma as a psychological component. Sigma Software Group supports Star for Life Ukraine as a strategic partner and shares its aims through our CSR strategy. Our company contributes to the activities of Star for Life Ukraine at all levels – by donating computer equipment and monetary funds, by furnishing expert skills and knowledge, by hosting their events in our location, and more.
---
We congratulate the projects' leads with their awards and thank the jury members for the recognition!
about the author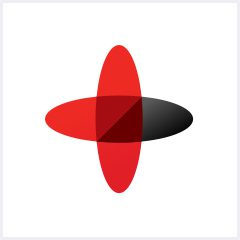 Software Engineering Company
Sigma Software provides IT services to enterprises, software product houses, and startups. Working since 2002, we have build deep domain knowledge in AdTech, automotive, aviation, gaming industry, telecom, e-learning, FinTech, PropTech.We constantly work to enrich our expertise with machine learning, cybersecurity, AR/VR, IoT, and other technologies. Here we share insights into tech news, software engineering tips, business methods, and company life.
Linkedin profile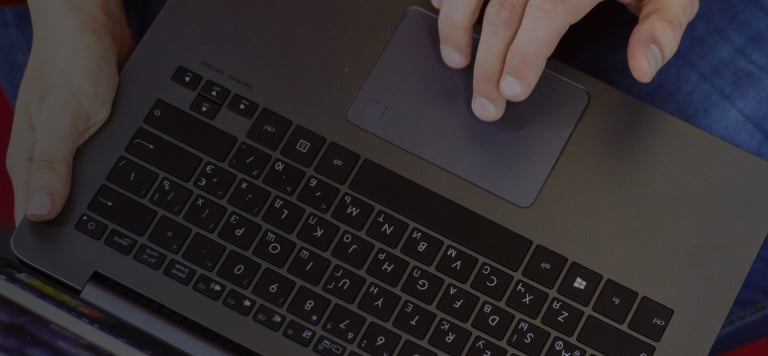 NEED AN INNOVATIVE AND RELIABLE TECH PARTNER?