Sigma Software Hosts IT Arena 2021, the Largest Tech Event in Eastern Europe
Being an active member of Lviv IT Cluster and a company that rapidly grows in Ukraine, Sigma Software has become a host and an exclusive partner of IT Arena 2021, one of the most significant and anticipated IT events in Ukraine and Eastern Europe. The conference will broadcast its four main live streams from the Lviv office of Sigma Software.
On October 7-9, the 8th IT Arena will gather about 4,000 visitors and over 80 speakers. Traditionally, the event will include two days of online broadcasting and one more day for offline networking. Set in the Sigma Software office, the four tracks, namely Business, Product, Technology, and Startup, will give a stage to experts from well-known companies such as AstraZeneca, Google, H&M, and more. The third day will consist of real-life events, such as meetups, workshops, and afterparties in various locations in the center of Lviv.
How we became a host
Since the beginning of the Pandemic, our company has held more than 30 online events, created five recording studios, and grown its production team. We learned what challenges stay on the hidden side of the Online, from light tuning to streaming variations, and learned how to manage them.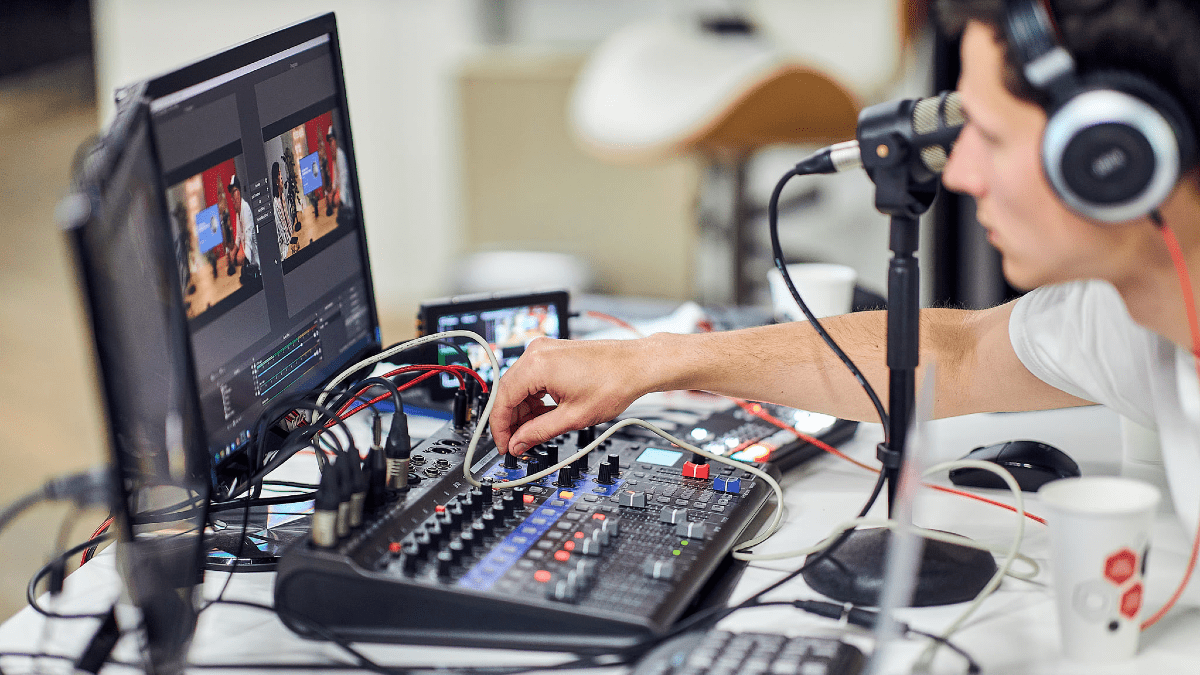 Photo: Open Tech Week, the series of meetups by Sigma Software, streaming from the Odesa office. July 2021
With the acquired in-depth expertise, this spring, we offered the IT Arena our help with online streaming. After a few calls with the organizers, our idea has grown into an even more significant and exciting collaboration for both sides: we will host the whole IT Arena 2021 in our Lviv office!
"As organizers, we value long-term cooperation with our partners. Sigma Software has been IT Arena's partner for several years, which signifies two things for us. Firstly the valued trust to IT Arena and our team. Secondly – this means that the conference has been an effective platform for our partner, helping to reach the company's objectives. We are delighted to endorse a new format of cooperation in 2021 and expect to recover a fully offline event in 2022," says Stepan Veselovskyi, Lviv IT Cluster & IT Arena CEO.
IT Arena organizers noted that they had various offers from IT companies for hosting event studios. Still, only Sigma Software "gave us the feeling that this is WHERE the event can take place at the highest level and with full support."
In addition, we have been a partner of IT Arena since the first year of the conference. We share its values and are proud that the Lvivians have created a vast and valuable project for the IT community. We are honored to help with this project.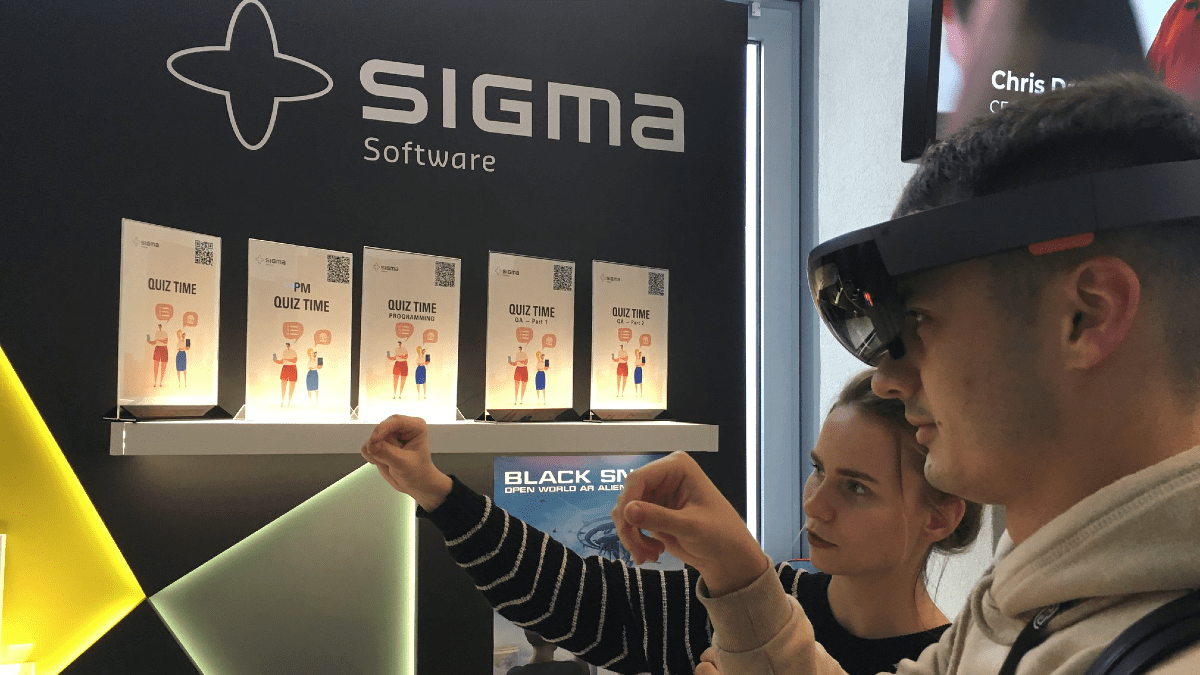 Photo: Testing Oculus on Sigma Software stage at IT Arena. September 2019
«As an IT company, we understand how important it is to support the IT communities and help them grow. IT Arena is a large and bright project that annually makes a significant contribution to the development of the IT sector. That is why this year we not only participate in the activities that are available to us through a partnership offer but also support the conference where necessary: in the provision of premises for hosting, technical and office support. We believe that such actions bring companies and communities closer and help build sincere and lasting relationships," comments Oksana Nazarkevych, Head of Lviv Office at Sigma Software.
And what's behind the scene?
Preparations for IT Arena began in early summer. The team has already selected filming meeting rooms, prepared visualizations, and decorations. They also planned the final office transformations that will take place at the beginning of October.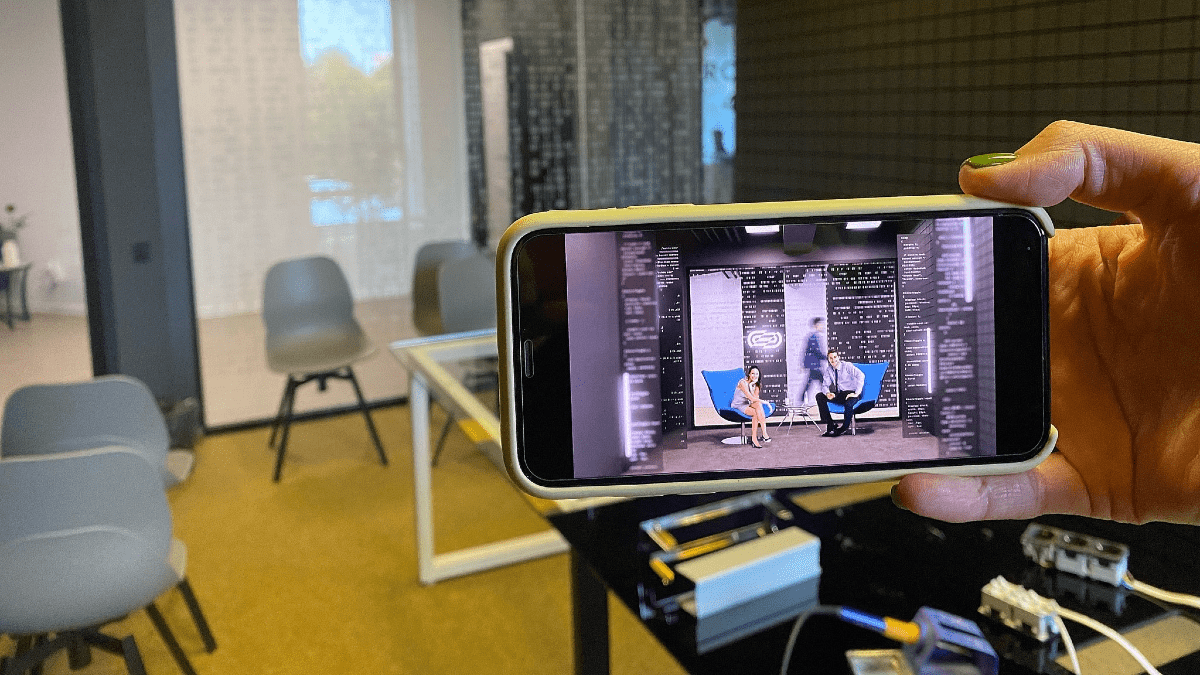 It is important to note that Sigma Software will not stop working and will keep free office access for all its employees during the broadcasting period.
Well, is this all news?
Not, of course! As part of the partnership, Sigma Software has prepared four events. Anyone can join them by purchasing an IT Arena ticket. Just take a look at what exciting topics our specialists have prepared:
Accelerating Big Data – modern trends and technologies to enable product analytics
By Boris Trofimov, Big Data Competence Lead & Software Architect at Sigma Software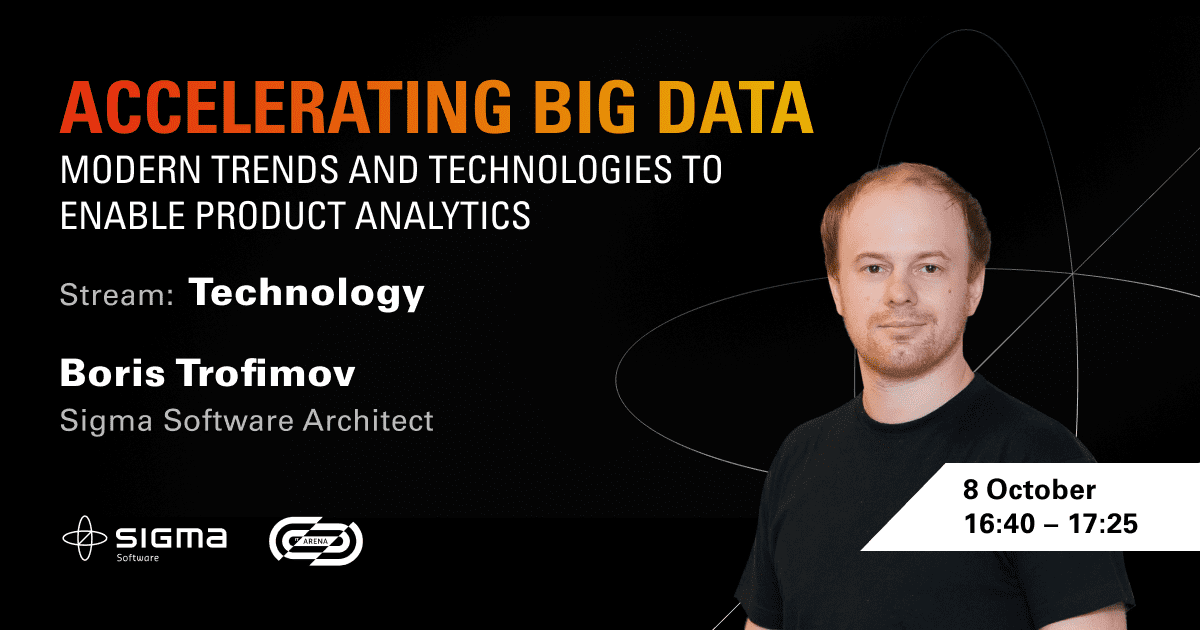 When: October 8, 4:40 PM
Where: Tech stream, online
Hypothesis Validation Workshop
By Andrii Pastushok, Principal Product Manager at Sigma Software and the author of Product Management course at LITS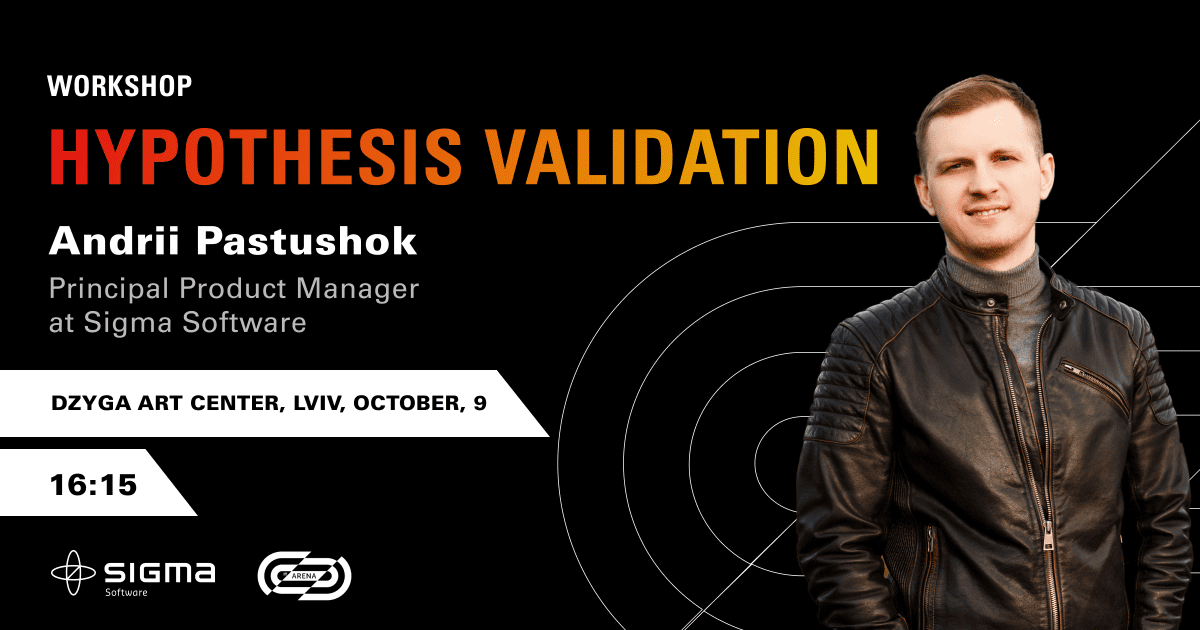 When: October 9, 4:15 PM
Where: Dzuga Art Center, offline
FinTech: what is a new black in the industry?
A panel discussion with Q&A session with Anton Vaisburd, co-founder & CEO at Datrics.ai, Peter Kolomiets, CBDO & Co-founder Ideasoft, Sergii Danylenko, VP at Middleware Inc., North America, Corezoid.com, Alex Fisun, СЕО Global Ledger Protocol, and a moderator Hanna Khrystianovych, a Fintech program manager at Sigma Software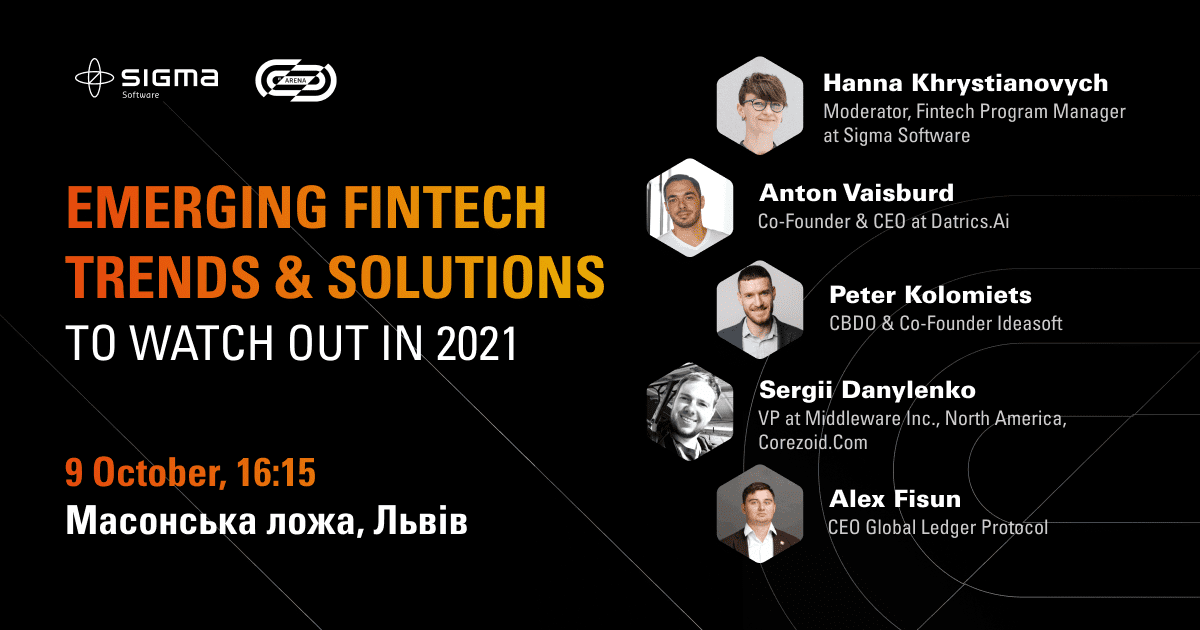 When: October 9, 2:30 PM, offline
Where: Lviv City Council
Synergy of service and product businesses, venture builder
A panel discussion with Q&A session with Valery Krasovsky, CEO at Sigma Software, Dmitry Vartanian, CFO at Sigma Software and a moderator Veronica Korzh, General Manager at Sigma Software Labs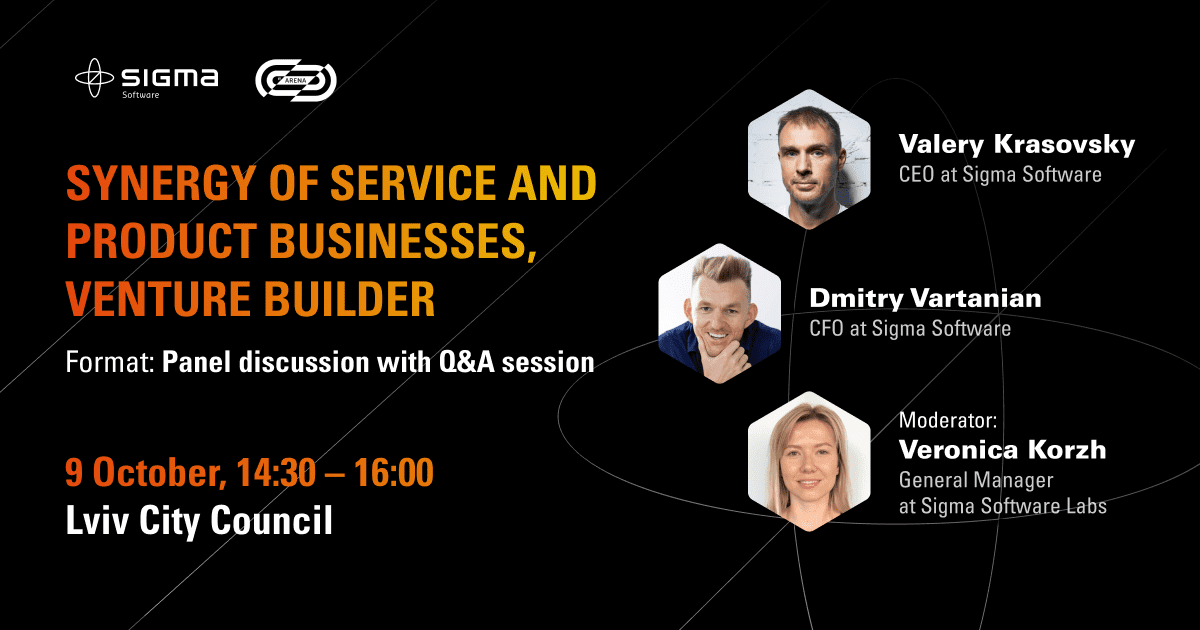 When: October 9, 14:30
Where: Lviv City Council
---
To find more details about each event, visit the IT Arena website or our Facebook page. The final agenda is on the IT Arena website too. We look forward to attending IT Arena and sharing highlights on our pages', so subscribe and stay tuned!
about the author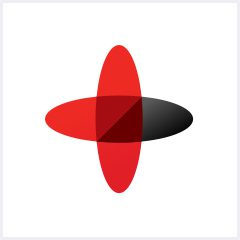 Software Engineering Company
Sigma Software provides IT services to enterprises, software product houses, and startups. Working since 2002, we have build deep domain knowledge in AdTech, automotive, aviation, gaming industry, telecom, e-learning, FinTech, PropTech. We constantly work to enrich our expertise with machine learning, cybersecurity, AR/VR, IoT, and other technologies. Here we share insights into tech news, software engineering tips, business methods, and company life.
Linkedin profile
Related services & solutions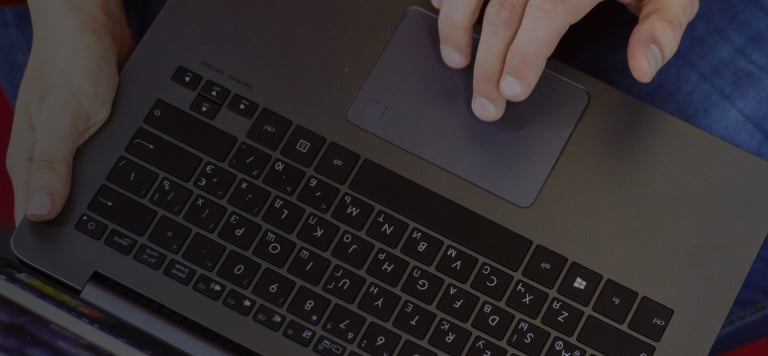 NEED AN INNOVATIVE AND RELIABLE TECH PARTNER?