Sigma Software Labs: Startup Community and Opportunities
Working with startups all over the world for many years, we also identify, invest, and support the Ukraine-based startups on their way to success. The experience we have accumulated over two decades, close cooperation with serial entrepreneurs from all over the globe, and close connections with venture capitalist funds allowed us to create an in-house strategy of the Ukrainian Startup Ecosystem support.
Startup Opportunities in Sigma Software Labs
A year ago, we started an ambitious project, Sigma Software Labs, with a strong intention to contribute to the development of the Ukrainian IT community and take the whole tech ecosystem to the new heights.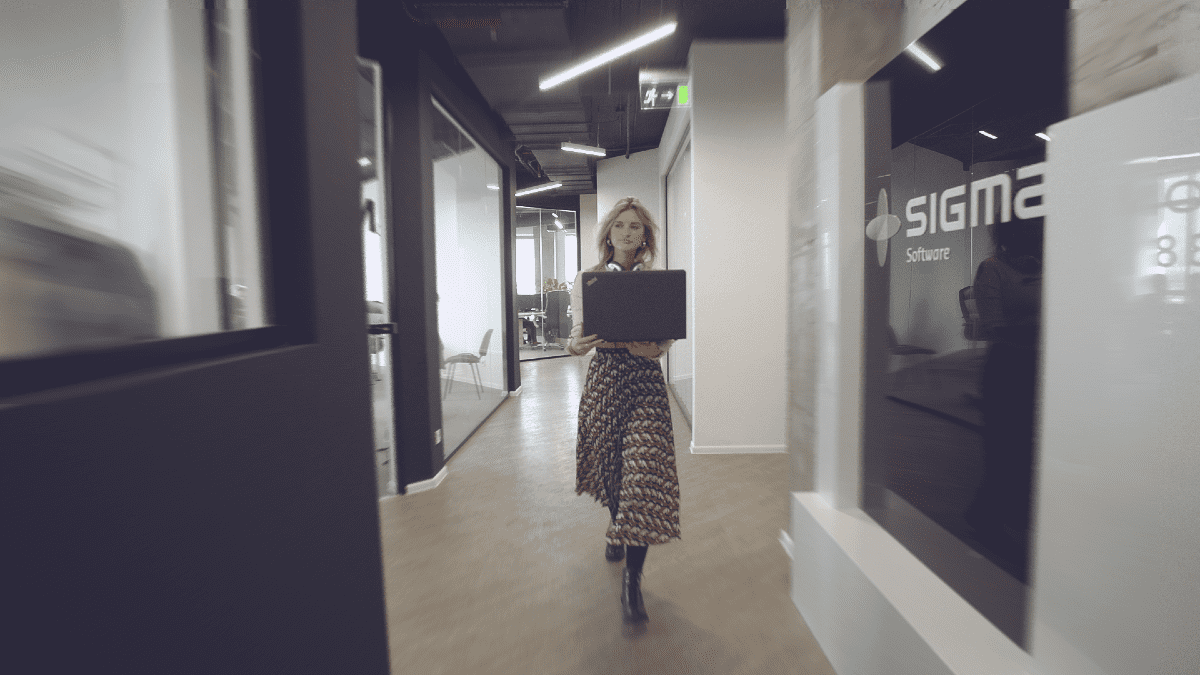 Those Ukraine-based startups, small product houses, and service companies that become Labs' residents reveal new opportunities to grow. Besides our comfortable office spaces located next to the premises of Sigma Software, a technology company with years of experience across multiple domains, residents can use our business and technical experience, best practices, tech excellence knowledgebase, the list of global invest funds and our customer network in their work. Supported by Sigma Software Labs, young businesses reduce their time-to-market period due to all mentioned opportunities, accelerate response to business changes, keep their products sought-after, and focus on increasing their product quality. Since Sigma Software Labs has started its activity, we successfully:
attracted four Venture Capital Funds from Sweden, Israel, the USA, and Poland;
invested in Ukrainian startup Datrics.ai;
hosted six webinars with partners from all over the world (the USA, Israel, Sweden, the Netherlands, Germany) and two offline events organized with partners from the UK and Poland;
organized a series of events with Ukrainian startups in cooperation with Lviv Business School, ComeITup, Polish Ukrainian Startup Bridge, UTEW Tech Tribe, and Lviv Tech Angels.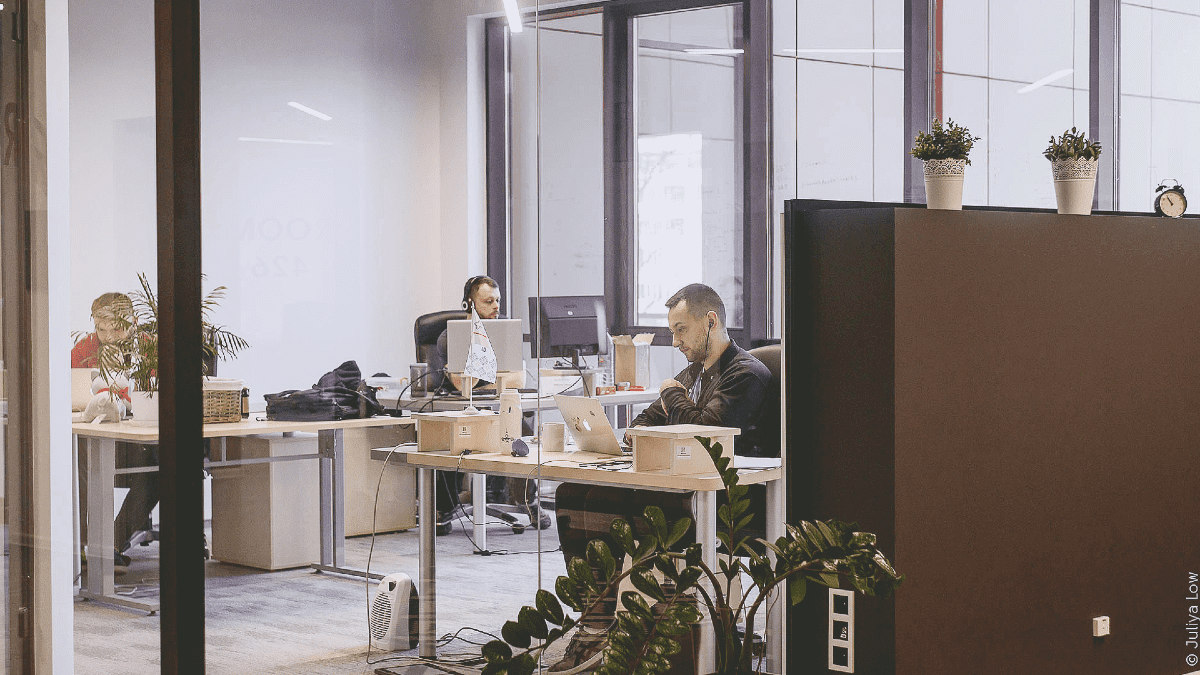 In Sigma Software Labs, we support and consult startups in various domains: ML and data science, healthcare, finance, engineering, marketing. We help them find powerful connections and valuable opportunities worldwide, develop relationships to grow their businesses.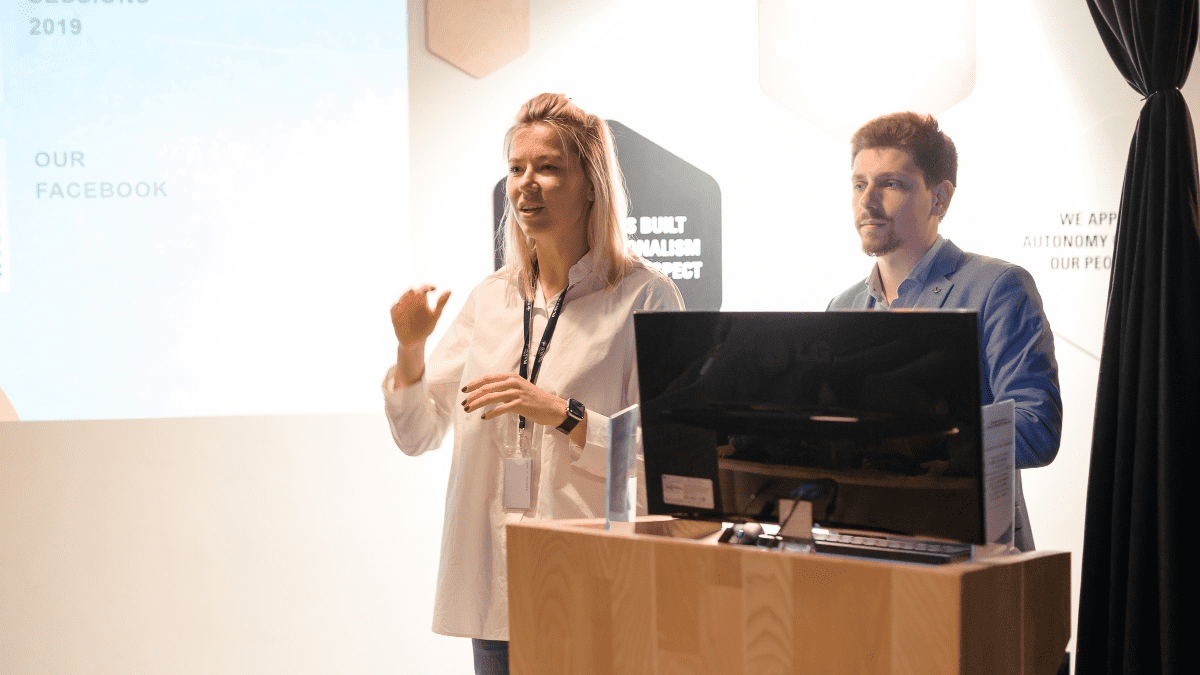 Sigma Software Labs Startup Community
During our first year we found companies from Lviv and Kyiv that joined the project. They are:
Tebin.pro, our very first resident, an independent international engineering and consultancy service provider. The company helps clients to boost their business by the power of innovations. TEBIN provides integrated engineering and coordinate all processes by the Building Information Modeling (BIM). With the help of Sigma Software Labs, the company has an opportunity to present its products to a broader audience of clients.
Datrics.ai, a drag-n-drop AI platform aimed to create and easily manage Machine Learning solutions, as well as make AI capabilities available not only to AI and ML experts. The platform also automates MLOps for professionals with no prior learning needed. Users can upload data to the platform to experiment, prototype, perform self-service analytics, create API, and forecast dashboards in a few clicks. Sigma Software Labs invests in this project and helps the company to promote their service on dedicated resources.
IntelSoft Technologies is a company that creates solutions to increase organizations' performance and reduce operating costs. By applying Data Science and Predictive Analysis, the software tracks the clients' behavior and external environment. The team has significant experience in scientific research as well as in the development of modern information technologies. Among the IntelSoft Technologies' clients there are world-famous bank organizations and Ukrainian ministries. Also, last year the company was rated as the most promising Ukrainian tech startup.
Honeycomb Software is a business-oriented service company of more than 30 people that has customers from Sweden, the USA, Canada, Israel, and Germany. The company's focus is on web apps development for customers of various sizes. Also, the company owns an IT academy where young students work with the full .NET stack.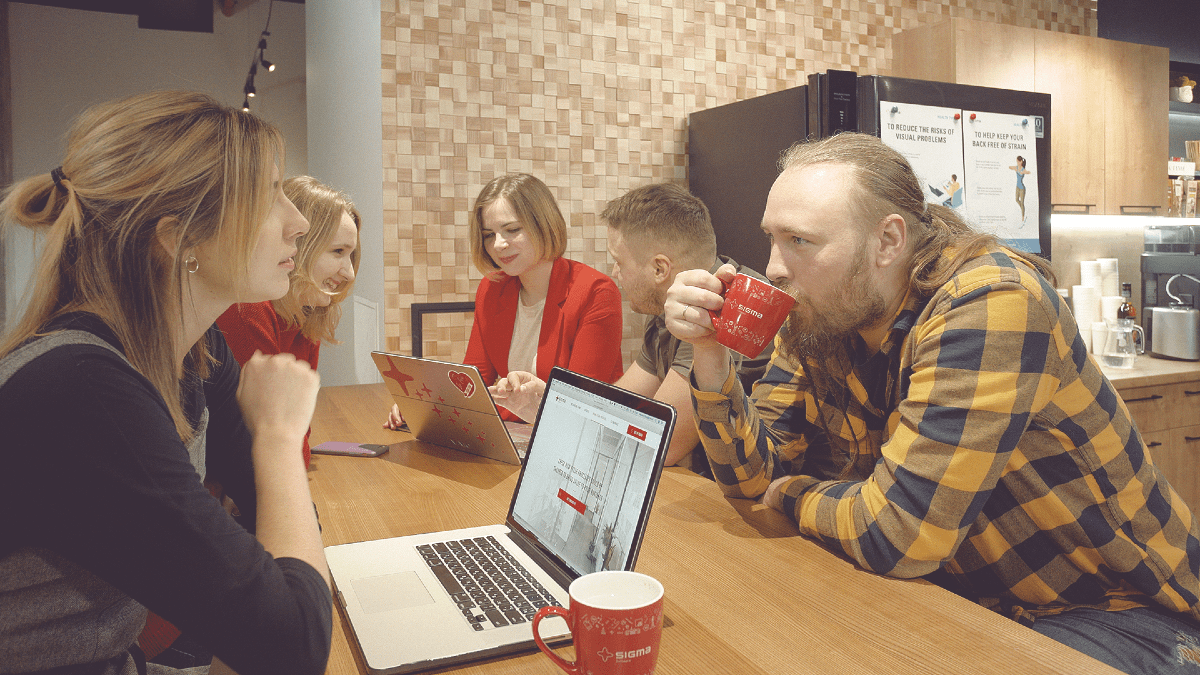 "In Sigma Software Labs, we create the new ecosystem for startups that allows them grow rapidly, scale up their business globally through Sigma Software customer base and get access to well-known VC funds and business advisors network" says Veronika Korzh, General Manager of Sigma Software Labs.
"Sigma Software Labs is a cool office space with a great neighborhood, with a possibility to discuss ongoing stuff with fellow startups. Here we have great and rapid support from Sigma Software Labs management, ensuring timely reactions to any problems and requests, which is really a critical point for early-stage companies. They treat us like their own business – both in terms of business development opportunities (including Sigma Software Labs portfolio companies) and day-to-day operations," states Anton Vaisburd, CEO at Datrics.
Where to find Sigma Software Labs
Sigma Software Labs branches are located in cities with the highest concentration of startups – Kyiv, Lviv, Dnipro, and Kharkiv.
Would you like to meet up and grab a cup of coffee? Welcome to our hub located near your home:
Lviv Sigma Software Labs: BC Optima Plaza, 7D Naukova Str.
Kyiv Sigma Software Labs: BC Astarta, 58 Yaroslavska Str.
Dnipro Sigma Software Labs: 53 Sicheslavska Naberezhna Str.
Kharkiv Sigma Software Labs: BS Telesens, 1 Ac. Proskura Str.
Or drop us a line at join@labs.sigma.software
about the author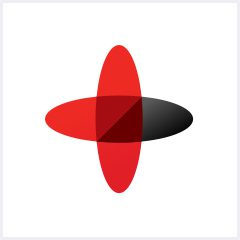 Software Engineering Company
Sigma Software provides IT services to enterprises, software product houses, and startups. Working since 2002, we have build deep domain knowledge in AdTech, automotive, aviation, gaming industry, telecom, e-learning, FinTech, PropTech.We constantly work to enrich our expertise with machine learning, cybersecurity, AR/VR, IoT, and other technologies. Here we share insights into tech news, software engineering tips, business methods, and company life.
Linkedin profile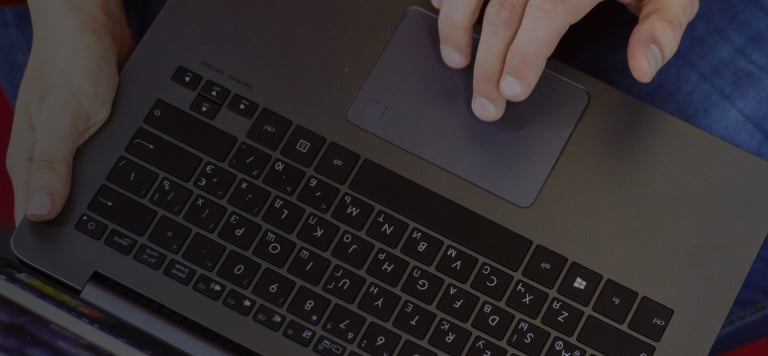 NEED AN INNOVATIVE AND RELIABLE TECH PARTNER?