Sigma Software Records a New 5-Star Rated Review on Clutch
Did you know that almost 70% of media is spent on mobile apps, and almost 50% of people open a mobile app at least ten times a day? Mobile app development is no longer considered a tool for staying ahead of the competition. With widespread use, apps have become a tool to stay in the competition and not lack behind.
At Sigma Software, we love finding smart solutions to our customers' business challenges and needs and have been doing this for over 20 years. Our success is rooted in the success of our clients. Thus, we actively contribute to their business growth.
Since our inception, we've been focused on delivering solutions that address our clients' business needs fully, on time, and within budget. We constantly extend our offers, optimize delivery processes, and master new cutting-edge technologies to reach this end.
We recently recorded a 5-star rated review on Clutch, a B2B ratings, and reviews platform, from one of our clients, Back to the Bible, a Christian tech company. We worked on a mobile app development project that rebuilt and modernized an app ecosystem to improve user experience.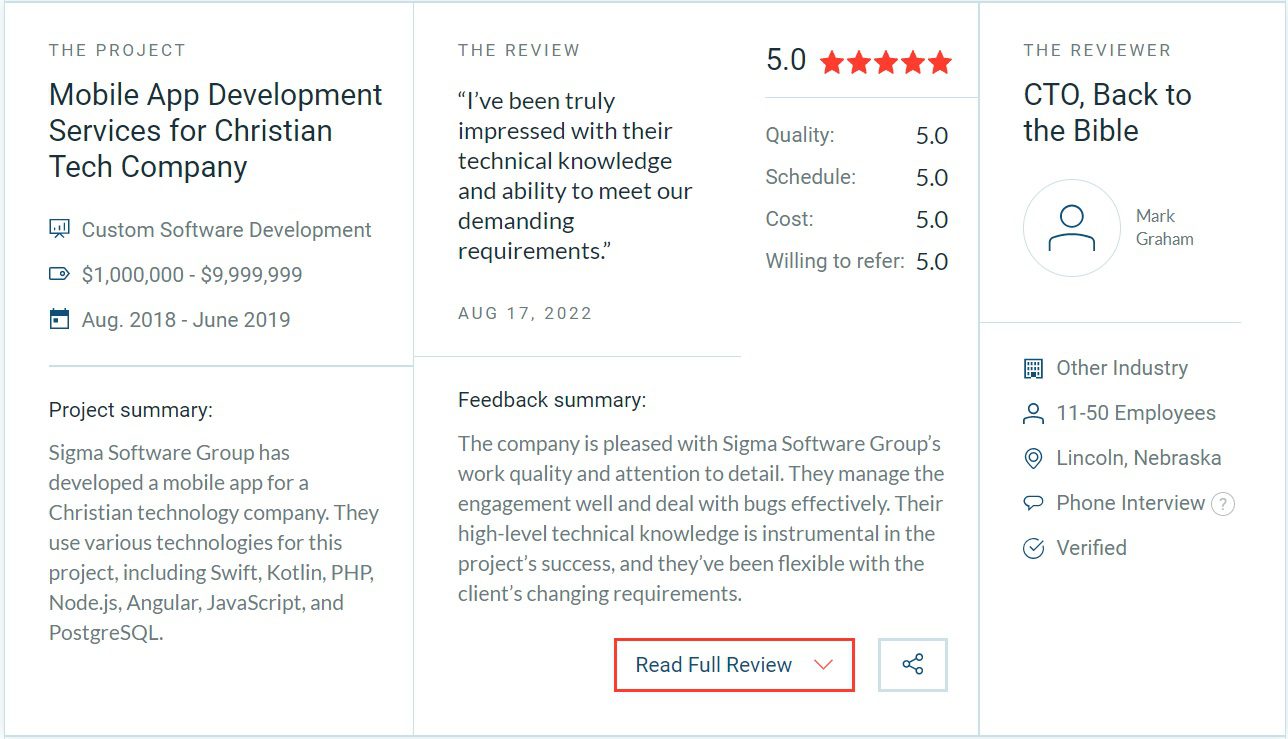 We designed the app with a robust algorithm that let users tell about themselves and determine what bible verses would help them deal with anger, frustration, worry, and other things.  We built the app to accommodate multiple languages and helped white label their app.
"I've been truly impressed with their technical knowledge and ability to meet our demanding requirements. We've constantly changed the scope of work, but they've done a good job adjusting to what we've given them. "
– Mark Graham, CTO, Back to the Bible
The entire Sigma Software team appreciates our clients who took the time to leave feedback about our services on Clutch. Your testimonials help us establish our name in the industry and welcome future opportunities.
In addition to this amazing review, Sigma Software is highlighted on Top Design Firms as one of Ukraine's leading .NET developers. A sister company to Clutch, Top Design Firms compiles and organizes companies offering marketing, design, and development services. It aims to help buyers find the right company for their project.
Find out what values drive us and how we embed them in our business practices. Work with us now!
about the author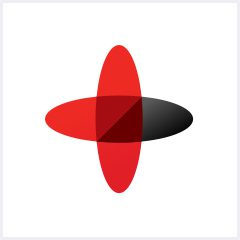 Software Engineering Company
Sigma Software provides IT services to enterprises, software product houses, and startups. Working since 2002, we have build deep domain knowledge in AdTech, automotive, aviation, gaming industry, telecom, e-learning, FinTech, PropTech.We constantly work to enrich our expertise with machine learning, cybersecurity, AR/VR, IoT, and other technologies. Here we share insights into tech news, software engineering tips, business methods, and company life.
Linkedin profile
Related services & solutions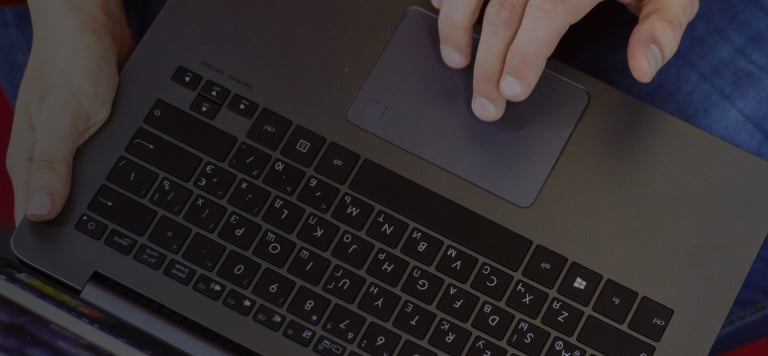 NEED AN INNOVATIVE AND RELIABLE TECH PARTNER?