Sigma Software Shortlisted as a Trusted IT Supplier by EGR B2B Award
We are pleased to announce that EGR B2B Award, recognizing the best companies in the e-gaming industry, has shortlisted Sigma Software as a trusted IT Supplier. The final scores and the finalists will be defined soon.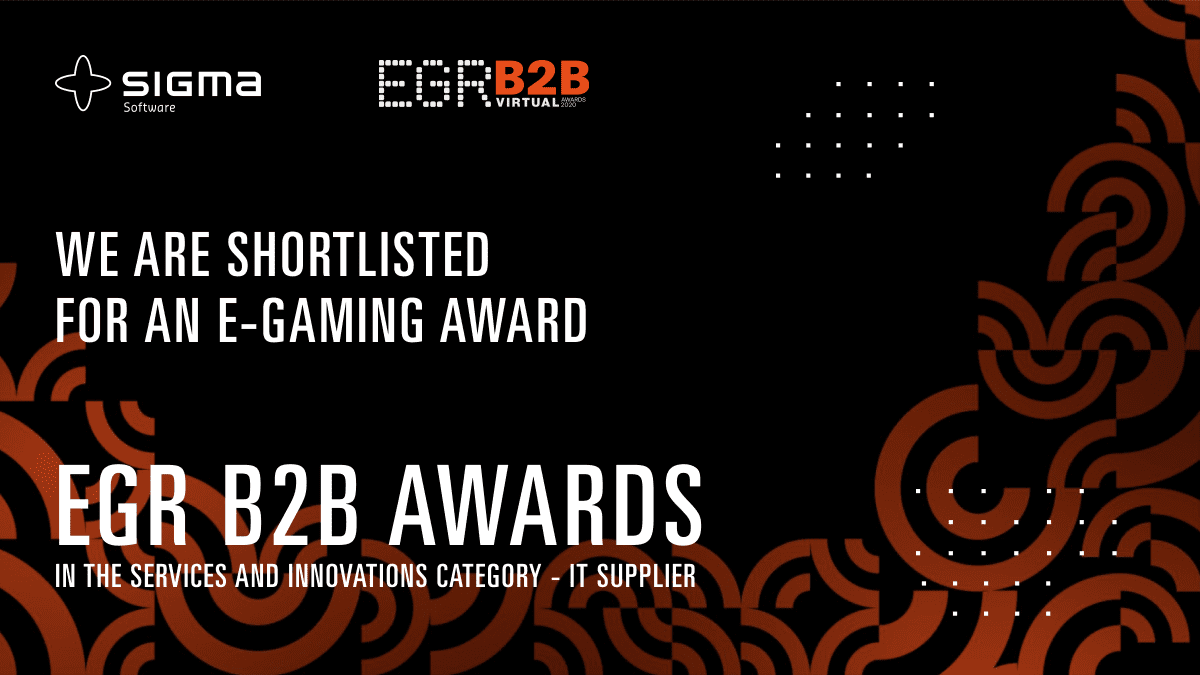 We are very much honoured to participate in EGR B2B awards this year for the first time and very much delighted to get shortlisted. We are confident that we are worth winning this award for many reasons. Here are just top-5 of them.
Years of Experience
For almost two decades, we have been delivering gambling games for desktop and mobile, downloadable & instant, full & mini-games. Our impressive portfolio includes slot machines, poker, blackjack, and geo-lottery, covering phases from game logic creation, elaborating documentation to development, testing, and support. Sigma Software's e-gaming experience includes server development, creation of sports betting, casino, bingo, lottery games, player account management, integration and customization, gaming platform and tools delivery.
Full-suite Game Studio
Sigma Software offers a full suite of game development services, covering game mechanics design, math, game art, regulations & responsible gaming compliance, front-end and mobile development, back-end development and integrations, QA and support, migration from legacy systems, player assistants & chatbots, and more.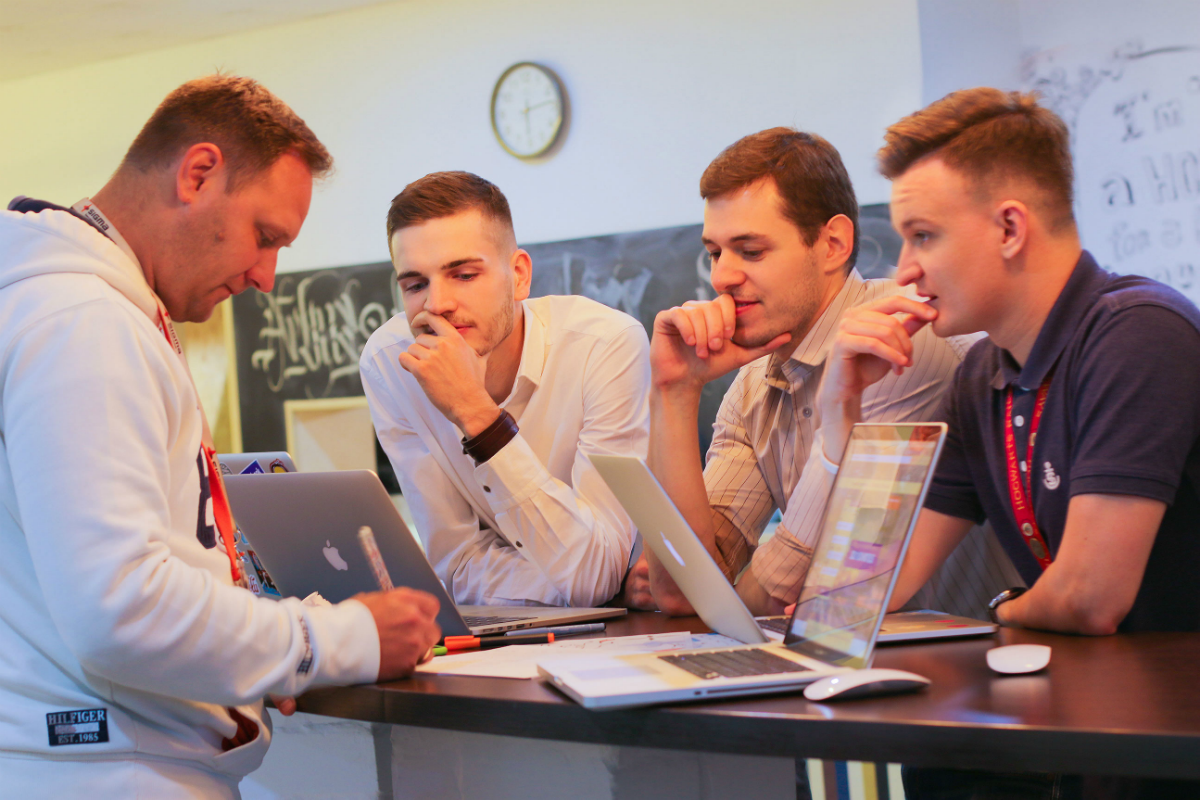 Having deep experience in other industries and business verticals, we have mastered complex and trending directions that can be of great use for game operators as well. This includes high load back-end processing, real-time predictive analysis and monitoring, operational efficiency, Cloud hosting costs optimization.
Diversified Tech Stack
Our company gets the best of a wide technology stack, which allows us to master games development at a very high level, furnish back-office operations, and create outstanding graphics. We work with a variety of platforms and middleware and know exactly the strengths of each to put them at the services for our clients. Deep expertise in databases, business intelligence, Cloud services, and Big Data to satisfy even the most complex requirements.
Efficient Cross-functional Team Operations
This is something that we are truly good at, and we are eager to apply our vast experience in building high performance and cost-efficient teams for gambling operators and suppliers around the globe. Through the decades that we have been working with this vertical, we have learned to adjust our ways of work to the requirements this business domain imposes.
At Sigma Software, we have everyone that a customer could possibly need under one roof – strategists, developers, project managers, test engineers. The gaming team comprises around 150 game developers with extensive domain knowledge.
Innovative Solutions
Sigma Software has been performing R&D activities for many years. This made us one of the first companies in Ukraine to master AR/VR competence and helped us start several very challenging projects using this technology for companies in different verticals, including the ones working in the gaming industry.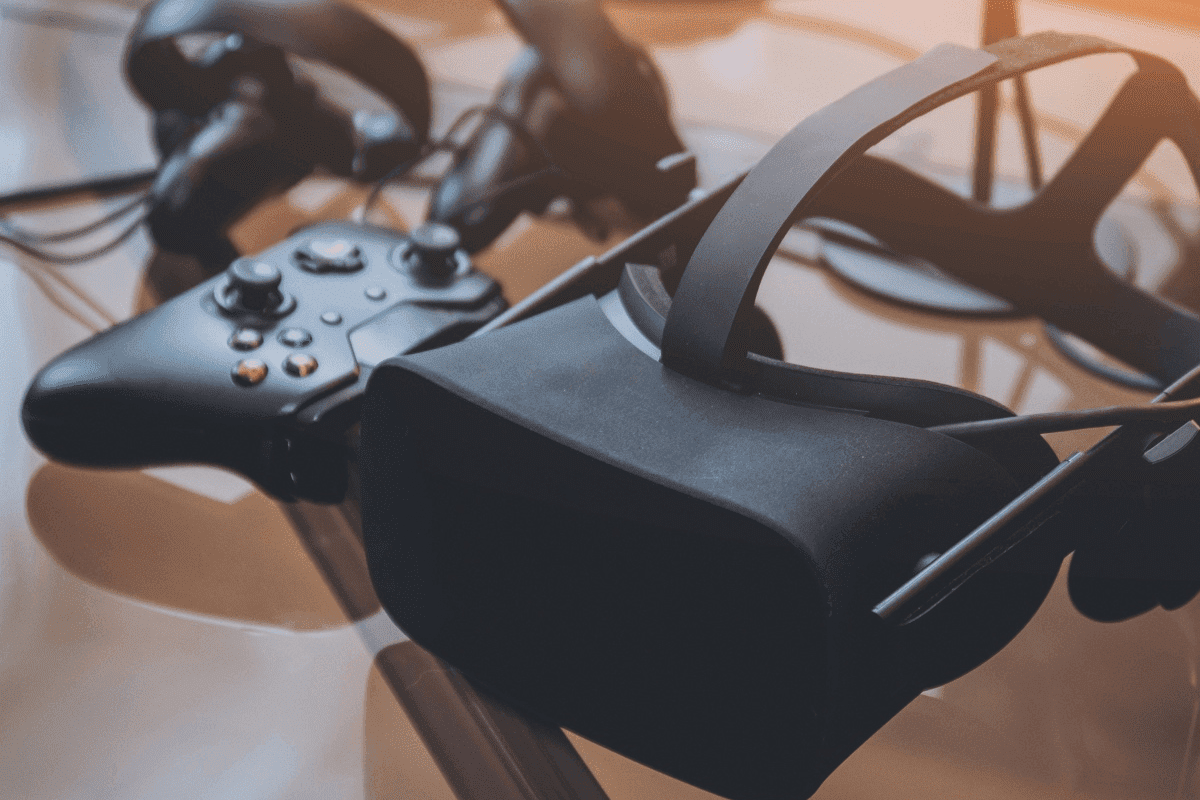 The directions we take a close look at also include Machine Learning and Artificial Intelligence, IoT, Cybersecurity Consulting, and others. The achievements in other business verticals can be easily applied to gambling solutions as well. Below are just a few examples:
High-load back-end processing is priceless for the creation of RGS and gaming systems, PAM and management systems, development of multi-player games, betting platforms, and other games;
Real-time predictive analysis and monitoring allow extracting valuable information and insights from data sets in real time to track statuses and forecast trends. It is great for streamlining player rewards and recommendations, fraud detection, establishing realistic odds;
Optimizing the way the customer`s IT infrastructure is organized allows reaching a new level in operational efficiency. This includes analytics gathering, driving marketing strategies, support automation, migration from legacy systems, and moving to Cloud.
With these points in mind, we are waiting for the final award result with great excitement keeping our fingers crossed.
about the author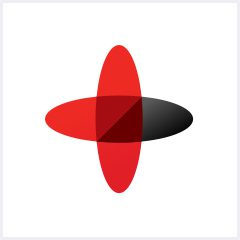 Software Engineering Company
Sigma Software provides IT services to enterprises, software product houses, and startups. Working since 2002, we have build deep domain knowledge in AdTech, automotive, aviation, gaming industry, telecom, e-learning, FinTech, PropTech.We constantly work to enrich our expertise with machine learning, cybersecurity, AR/VR, IoT, and other technologies. Here we share insights into tech news, software engineering tips, business methods, and company life.
Linkedin profile
Related services & solutions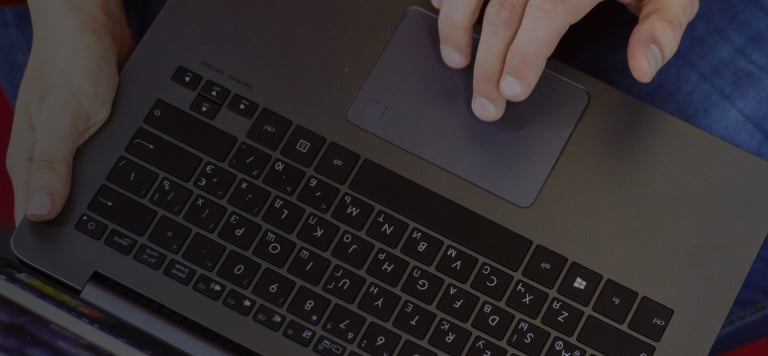 NEED AN INNOVATIVE AND RELIABLE TECH PARTNER?