Sigma Software Webinar #3: Digital Transformation for Banks: Trends and Challenges
The digital era is rich with opportunities, but still, many businesses are prepared to just keep up, rather than step up. This approach may lead to extinction. In a time of uncertainty and dramatic change, the need for digital transformation is essential to keep pace with the rapid movement towards the future.
Do you want to learn how to make your business competitive and adaptable in today's financial world? Join our free webinar to find out more about the trends and challenges of digital transformation in banks.
This is our third webinar held in the series of webinars by Sigma Software aiming to inspire businesses to move forward and to present expert views on how to surf the digital wave and step into technology.
https://sigma.softwstg/about/media/sigma-software-introduces-series-free-webinars-business
On May 28, experts from Ukraine and Sweden will share their experience on how to effectively drive digital transformation in banks during a free webinar by Sigma Software. Join to listen to Hanna Khrystianovych, a Fintech Program Manager at Sigma Software, and Rickard Eriksson, a Senior Adviser at the Swedish Bankers' Association.
The event will be interesting for Business Banking Officers, Innovation Managers, Risk Managers, founders, CEOs, and Business Strategy Managers.
We will cover the following topics:
The new reality – truly digital companies will survive.
What is digital transformation and what is not?
What are the essential components of digital transformation?
Who can succeed in the end?
Register and get a chance to win a free two-hour session with a Sigma Software tech expert! During the consultation, our specialist will assess your digital strategy from a technical perspective and provide valuable tips and insights on how to improve it.
Petro Korienev – Lead Mobile Software Engineer & Architect with 8 years of commercial IT experience. He has a solid understanding of SDLC and expertise in mobile application development for the iOS platform. Fluent with Agile methodologies, software design principles & approaches. Experienced with capturing and analyzing business requirements, their decomposition & further task planning, size/time estimations, and forecasting.
About the speakers:
Rickard Eriksson, Ph.D. in economics, has held the position of a Senior Adviser at the Swedish Bankers' Association since 2017. He has previously worked at The Riksbank, SNS, the Ministry of Finance, and Stockholm University. At the Swedish Bankers' Association, he is engaged in the economic analysis of subjects relevant to the banking industry such as the economic impact of banking regulation, the economic impact of digital currencies, competition in the Swedish banking market, measures of financial stability, and the interplay between banking regulation and housing policy.
Hanna Khrystianovych, Fintech Program Manager at Sigma Software. Hanna has over 15 years of Telecom and Banking experience working with complex strategic changes implementation, and building functions from scratch. She occupied the position of Head of Project Management Office and was in charge of all organizational changes such as bank mergers, digital transformation including IT architecture reconstruction, SCRUM implementation, and creating cross-functional product teams. Now, together with Sigma Software, Hanna focuses on helping financial institutions and Fintech companies move in an efficient way to the digital world we already live in.
Moderator of the webinar: Sergii Danylenko, VP at Middleware Inc., North America, Corezoid.com.
Our media partners:
The Swedish Bankers' Association represents banks and financial institutions established in Sweden. Its aim is to contribute to a sound and efficient regulatory framework that facilitates for banks to help create economic wealth for customers and society.
The Nordic RegTech Association is on a mission to educate the community about the emerging RegTech sector in the Nordics by arranging and facilitating events, lobbying, and conducting industry analytics. These activities help them promote the understanding and use of RegTech offerings in the financial industry by government agencies, investors, and other users that may benefit from it.
Check out the webinar news on the event page on LinkedIn!
Take a look at our upcoming webinar topics:
June (date to be announced): Cybersecurity in the World Switched Online.
Former FBI Director, Robert Mueller, once said: "There are only two types of companies: those that have been hacked, and those that will be." These words are especially relevant now that many businesses are going online. Organizations face an ever-increasing number of cyber threats. According to recent statistics, hacking attacks occur every 39 seconds, which is more frequent and advanced than ever before. Yet, over two-thirds of businesses are not ready to respond to a cyber-attack, despite growing investments in cybersecurity. A reasonable question for companies to ask is: what are the most efficient investments we can make to be protected from cyber-attacks?
There are more webinars to come by the end of 2020. Stay tuned for more details!
about the author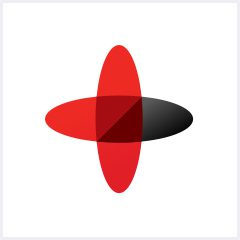 Software Engineering Company
Sigma Software provides IT services to enterprises, software product houses, and startups. Working since 2002, we have build deep domain knowledge in AdTech, automotive, aviation, gaming industry, telecom, e-learning, FinTech, PropTech.We constantly work to enrich our expertise with machine learning, cybersecurity, AR/VR, IoT, and other technologies. Here we share insights into tech news, software engineering tips, business methods, and company life.
Linkedin profile
Related services & solutions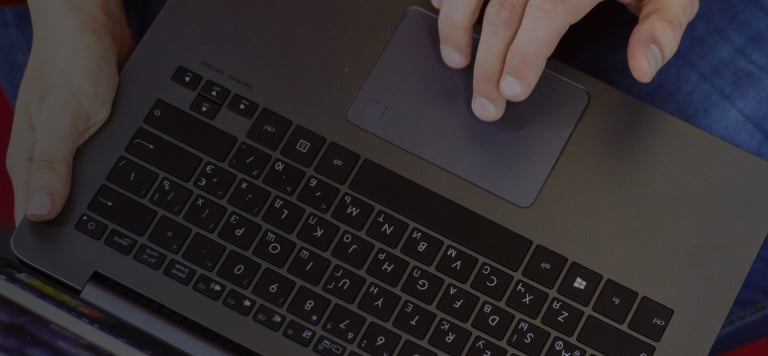 NEED AN INNOVATIVE AND RELIABLE TECH PARTNER?