STHLM Tech Fest 2019 viewed by the service company
September 7-11, 2019, STHLM Tech Fest took place in Stockholm. The event gathered over 5 thousand startup professionals, entrepreneurs, investors, designers, developers, and journalists all together once again. Sigma Software participated in STHLM Tech Fest for the third year in a row, holding Safari meetups and a fueling station for startups at Stockholm Waterfront Congress.
Every year, since its first carrying in 2013, the Stockholm event features more activities and attracts more VC funds, startups, and other players. I first visited STHLM Tech Fest in 2017 and every year I see progress and fabulous atmosphere. It was amazing to see 70+ Safari tech events in central Stockholm, three stages at conference with speeches devoted to the future of almost every aspect of life, and expo with various startup companies and those who help them bring their ideas to reality.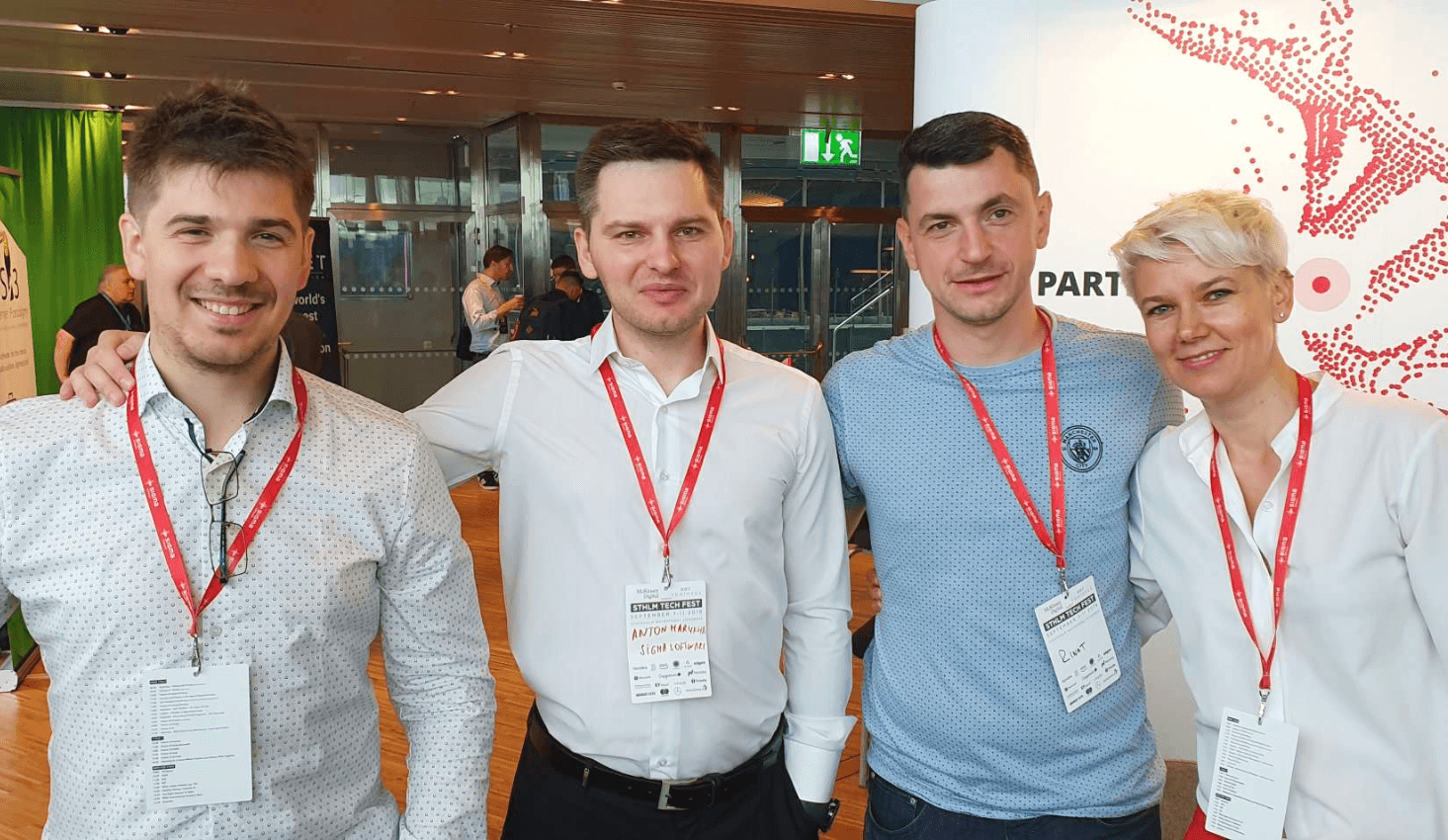 The year 2019 we brought even more empiric ideas, meaningful meetups, and IT consulting experts to STHLM Tech Fest. Our main idea was to discuss and share our findings regarding business value for startups. Sigma Software is a tech company, and technologies are important for all of us here, but we remember that they should go in linkage with the business value. This is a slogan of our company, and we came true to it with two meetups at STHLM TECH Safari and conversations with visitors at our booth at STHLM Tech Fest.
Day 1: STHLM TECH Safari
Meetup with Rinat Magomedov: Product UX and how to make it work for you
Rinat Magomedov, as a Design & UX Lead Expert in Sigma Software, believes that design and UX are crucial in winning or losing customers for every startup product or service. At the meetup, he discussed with many visitors of the meetup the design process at different stages of product development, how to prioritize ideas and not to get stuck with features, maturity levels in design teams, and measuring design efficiency.
The aim of this meeting was to share tools, resources, frameworks, and other resources to help our guests further investigate what product UX is about without any assistance. Our speaker, seasoned at many conferences and meetups, stirred keen interest. Discussions lasted long after the speech and graded into an after-party. There were many questions about the current state of software development, necessity of A/B testing, and carefully selecting ideas worth being turned into a product.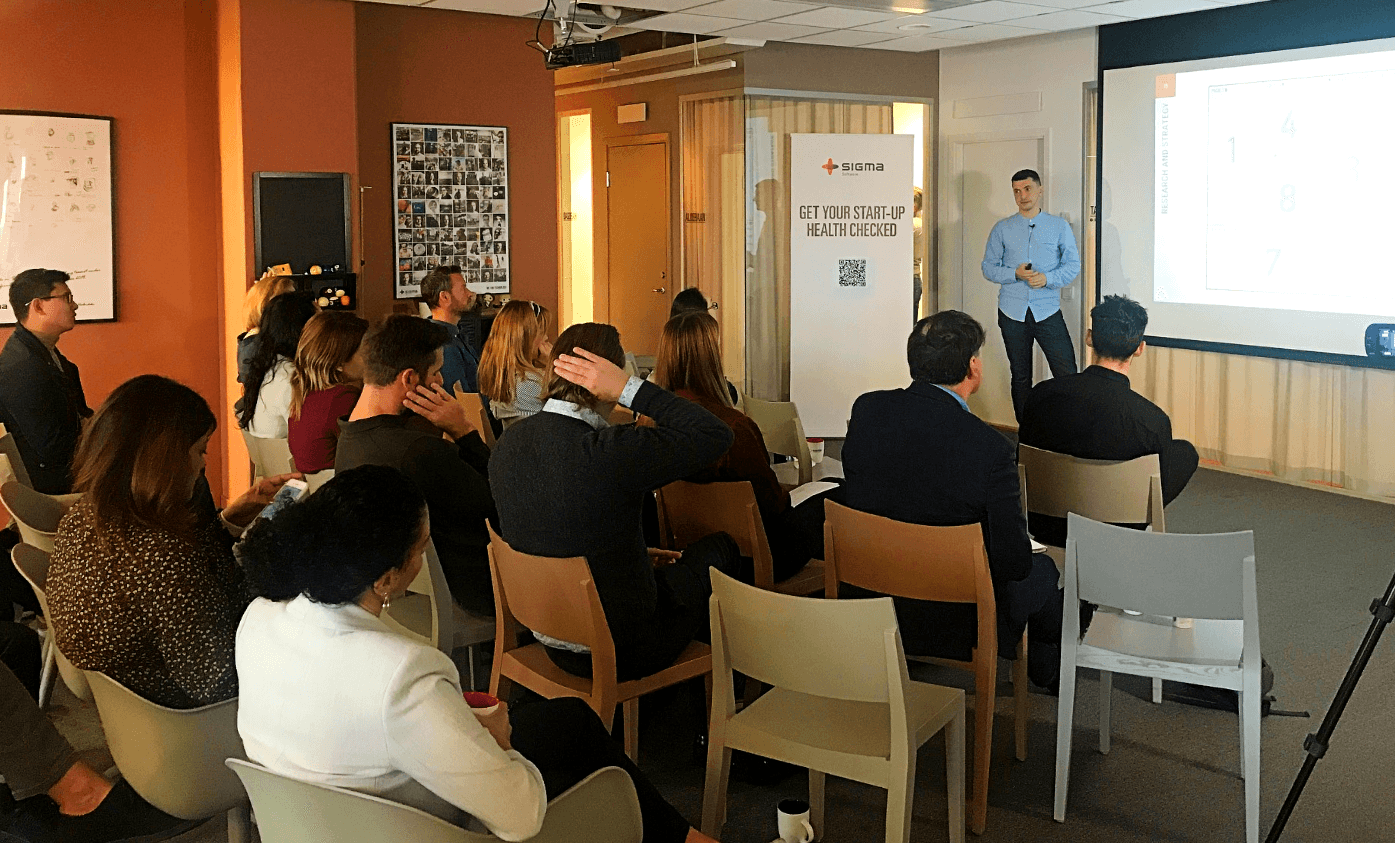 Day 2: STHLM TECH Safari
Meetup with Alexey Demedetsky: Health Check for Your Startup
On the second day, Alexey Demedetskiy, Acting CTO for Startups at Sigma Software, took the platform. Alexey has been building mobile products for over 8 years, so he had a lot of time to find the most efficient approaches to converting a business hypothesis into a software product. In the comfort of Sigma Software Sweden office, he told about the procedure and practices recommended for the three stages of startup development: Explore, Expand, Extract.
Alexey told how to determine the stage of your product and reduce technical risks by adopting best practices from our experts. For example, he made sure that everyone understands how useless 'automated tests' are at the Explore stage and explained the benefits of canary releases at the Expand stage. The topic of this meetup was more on the technical side, but provoked active discussions and opinion sharing.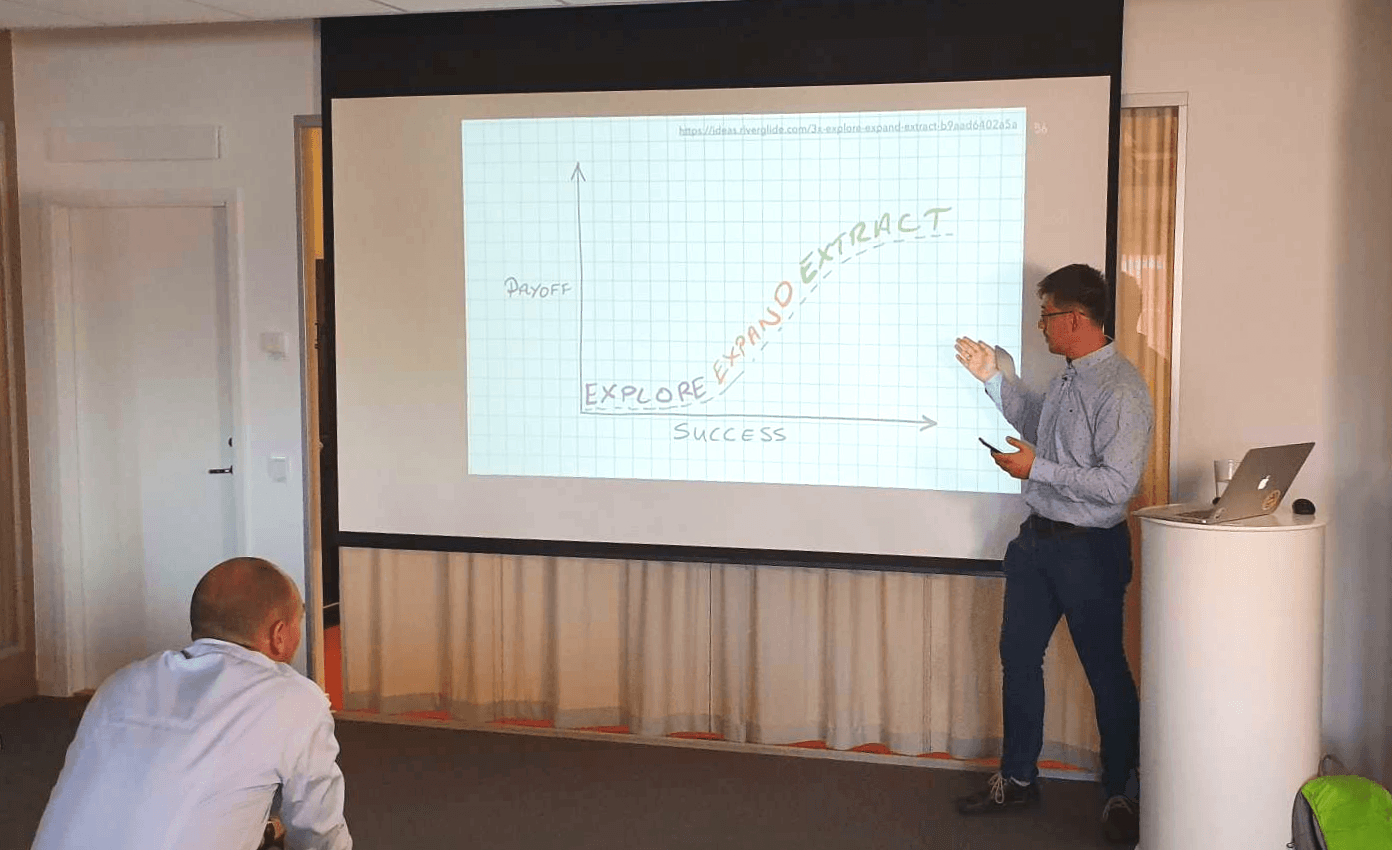 Day 3: STHLM Tech Fest – Speeches, Discussion Panels, and Conversations at our Booth
On September 11, everybody moved to Stockholm Waterfront Congress to listen to speeches from outstanding representatives from many industries, take part in discussions, and network at expo.
Future of Games
Since gaming and gambling is my piece of cake, it was particularly interesting for me to find out about the trends in this industry.
So, here are some of them that I found particularly intriguing:
Games targeting female audience
Many think that we will see more games that specifically target women in the years to come. Since 2010s, female gamers have been found to make up about half of all gamers, so creating games trimmed and smoothed for them can result in reallocation of shares at the gamer market.
Another trend to break through soon is AR games. The hardware is ready, the players are on tiptoes, and the only thing that is missing is proper content.
Oscar Burman, CEO of Fast Travel Games, said that he hadn't yet seen a good AR game. Well, I would really like to hear his opinion about an AR game – Black Snow – we developed for Blacksnowgames, Inc. The game offers players a unique full immersion experience of being in the thick of events of a Hollywood-like Sci-Fi thriller with ability to interact with the game scene. Its cinematics are amazing, and the battles are fun.
Subscription-based economy for games
The growing eagerness of gamers to get new features sooner pushes the industry to a subscription-based model.
Working with Remote Teams
Tyler Crowley, STHLM Tech Fast organizer, raised a troubling issue for startups based in Sweden's largest IT hub – workforce. There are 8 unicorns in Stockholm. These are mature companies employing many, many developers. This puts a lot of pressure to smaller startups, because they have to tick many boxes to compete with them. So, remote teams may be a matter-of-course solution for them.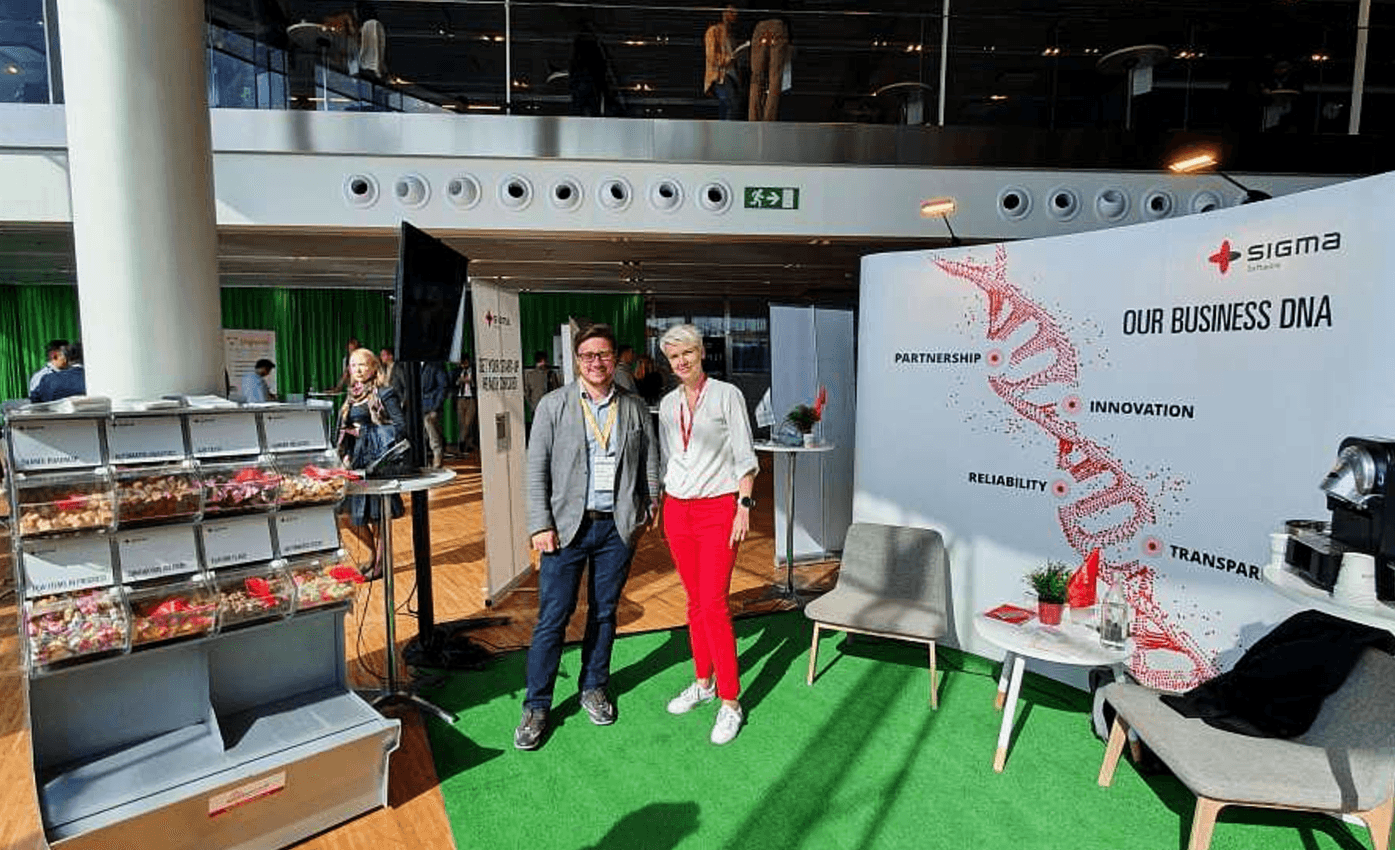 However, as was evident at panel discussion, startups often cherish a special atmosphere of ideas bustling in an in-house team. The team possesses shared knowledge and discusses everything: improvements, new features, business decisions. The same is expected from a remote team. However, a remote developer is fenced off from this shared knowledge and this is seen as a problem by some startup managers.
So, what an IT consulting firm, like Sigma Software, can do to make remote teams more attractive for startups? First and foremost, we need to develop communication skills and motivate our software engineers to take active part in the life of our clients. They need to express their engagement in the product they develop and demonstrate initiative.
Hot Technologies and Trends among Startups
Artificial Intelligence, Machine Learning, data analysis, voice recognition: these are the hottest technologies in the world of startups as presented at STHLM Tech Fest. I've seen many thrilling ideas in the field of bioengineering, healthcare, genomic sequencing.
A very practical area is voice search. With voice recognition, there is a possibility to include in the search base the huge volume of information transferred by voice, such as podcasts, YouTube videos, and other spoken media channels. One application of this idea is monitoring of brand name mentions for companies as "All Ears" do in their products.
In contrast to innovative technologies used for creating absolutely new products, I would name another trend related to common and ordinary things in our life. I would name this trend 'everything-as-a-service,' which means that a startup can automate absolutely any process to make it more appealing and comfortable for users. One example is a car wash app that does just that: ordering a car cleaning service. It's not a breakthrough, no top-notch tech there, just a handy and useful app, but its creators made it work.
STHLM Tech Fest: Wrapping Up
It was a great opportunity to meet many wonderful people from various innovative and tech companies, share experience, and exchange opinions. Stockholm's tech ecosystem continues to grow with more investors, accelerators, ideas, events adding up every day. I believe that events like STHLM Tech Fest help us all to generate ideas and come up with new solutions in a true startup atmosphere. Thanks to all speakers and participants for eye-opening presentations and conversations.
---
Many thanks to Anton Marukha for providing photos for this article.
about the author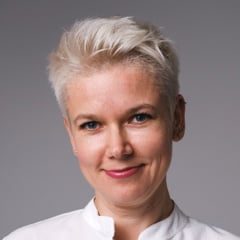 Head of Growth: Gambling Domain
Natalya is a bright personality and a charismatic person that makes any undertaking engaging. She began as a language and writing specialist, but soon understood that her way leads to communication and business development. Today, Natalya's speciality is business development activities and project initialization in gaming/gambling, AR/VR, and startup companies.
Linkedin profile
Related services & solutions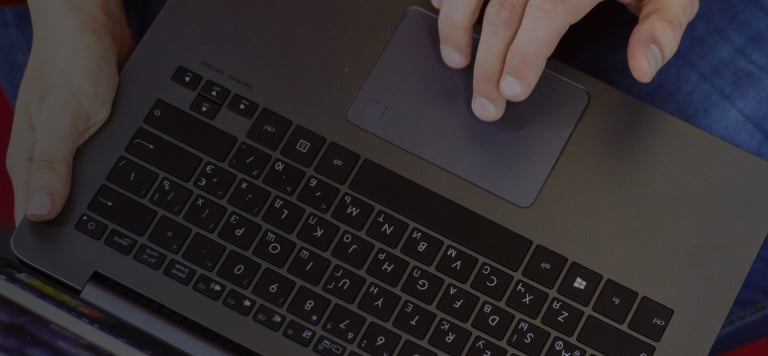 NEED AN INNOVATIVE AND RELIABLE TECH PARTNER?