Tech for Well-being and Healing: Results of the Cross-European Hack for Peace Hackathon
22 teams from 5 countries presented anti-war tech solutions with a focus on mental health, well-being, territories demining, and other war issues. The competition organized by Sigma Software Group, Tech Nation, and House of Europe, united more than 400 participants from The UK, Sweden, Portugal, Poland, and Ukraine.
The first Cross-European hackathon 'Hack for Peace' designed to produce tech products that fight war effects — is in the books.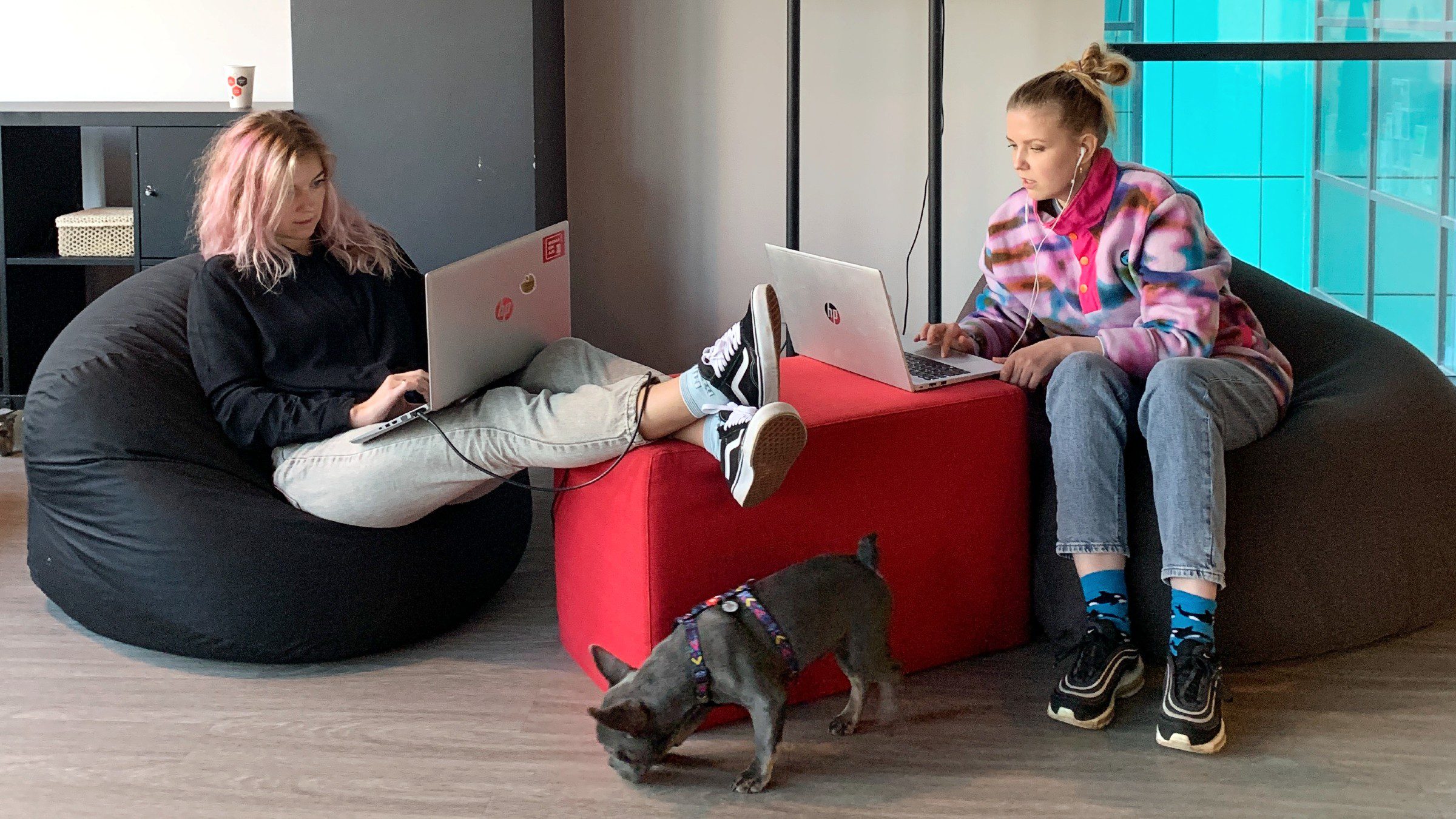 The event which gathered over 400 participants, was held in five countries — The UK, Sweden, Portugal, Poland, and Ukraine. 22 teams, 24 experts, and 10 team mentors gathered on sites and online from October 21st to 23rd in order to create new impactful anti-war products. The hackathon included four main tracks — Cybersecurity, Information Hygiene, and Media Wars; Mental Health; Children's Education; and Logistics in Terms of War.
For 48 hours the teams were crafting their ideas. 13 teams made their way into the semifinals where they pitched them to the judges — VCs and tech leaders. After much deliberation, the jury narrowed the list down to 3 finalists and winners: AdagioVR, Bees Against Mines, and Vesna Health. What solutions are behind those names?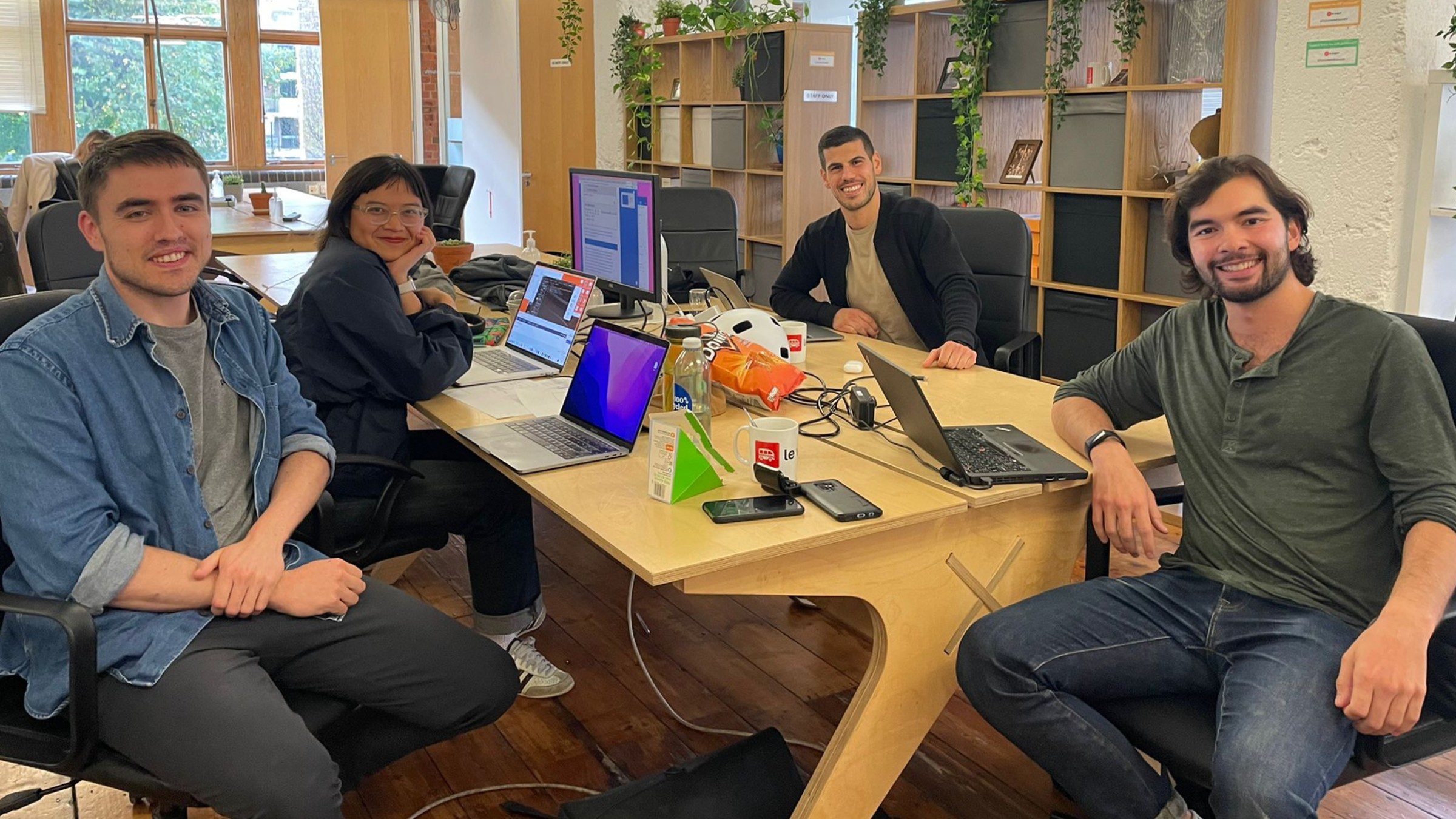 Top 10 Teams
Bees Against Mines
Today, over 270,000 sq.km of territory in Ukraine is mined. As demining procedures are slow and dangerous for sappers, the Bees Against Mines team created a solution that can replace direct human involvement with human-controlled drones which costs less than 1$ per square meter.
AdagioVR
AdagioVR introduced a self-led and scalable well-being solution in virtual reality. The stack of therapeutic techniques breaks down the memory-emotion mechanism behind what creates trauma, anxiety, depression, burnout, sleep issues, etc.Users go on a journey through a "video-game" style experience where they are able to identify and overcome the successive issues holding them back. Through a set of visual, audio, and linguistic queues, the users will be able to reprocess traumatic experiences. Ensuring both immediate relief (in 20 minutes), and long-term impact (8-16 sessions).
Vesna Health
As millions of people have fled from Ukraine, mental healthcare for them remains inaccessible and disconnected. The team created a solution that will provide access to high-quality, affordable mental healthcare and will build a supportive community along the way. The solution consists of translated videos, free peer-to-peer group sessions, free children's group therapy, and paid group therapy with professional psychotherapists.
UnitedHelp
The team behind UnitedHelp presented an app that helps people in need find out about events in their city like evacuations, humanitarian aid/meeting, heating centers, therapy groups, etc. In the app, one can find all the neediest humanitarian information, showing the location and current working time. Organizers can add events throughout the cities. Locals can find out and apply for events.
Tarragon
Many children in Ukraine are disconnected from their homes, culture, and education. Some go through dual programs in their new countries and at home putting a huge strain on them. Parents need to make ends meet and can only invest limited time, effort, and money in children's education.Tarragon team presented a gamified learning platform tailored to complement what they might be missing from a Ukrainian curriculum (Ukrainian history/culture/literature/sciences). It has a modular environment, a chatbot with tasks, live tutor support, and integrations with popular games and social networks.
901
The app presented by the 901 team, enables hospitals, health organizations, or the government to build a photographic database of injured or deceased citizens, which, through a facial recognition API, can be used to match user-uploaded photos. When a user uploads a photo to the app, if there is a match on the database, a contact number for e.g. the hospital where the patient is located will be shown. Therefore, it helps both the hospital identify unidentifiable patients, and the people of Ukraine find their missing loved ones.
Bots Boo
In the age of media wars, bots are becoming a more common way to boost accounts, share misinformation, and scam day-to-day people. Bots Boo is a tool that protects users from the dangers of fake news, misinformation, and online scams. The extension can be attached to the browser, and report potential bot accounts on Twitter and other online media platforms.
Media Mata
Today, unverified opinions online mislead viewers and magnify the uproars on the target. Media Mata suggests creating an online fact-checking forum for subject-matter experts to engage in intellectual debates on controversial topics. In the long run, the project aims to change fundamental behavior on the Internet, spot fake news or false accusations, and limit the community's spread of fake news.
InTempO
Less than 30% of panic attack sufferers receive treatment. Many young people hide this problem and are never treated. InTempO presented a phygital game that involves several senses. First, the person listens to his/her favorite music and then tries to follow the rhythm, beating it on a special case or the phone screen. An app indicates how well it turns out. Playfully, attention is shifted from stress to calming.
PhyHelpUA
PhyHelpUA presented a concept of free psychological assistance services for Ukrainians. Users can choose a convenient communication channel online or offline. Psychological assistance is provided in their native language. It also reduces the burden on government and social services.
WHAT'S NEXT
Microsoft Portugal will provide their tech services to each of the winners for the equivalent of up to $150,000. House of Europe will grant €15,000 to all the winners. And finally, Vesna Health, Terragon, and United Help will receive consultations from Sigma Software Labs and the SID Venture Partners fund. We believe that the winners will now have the opportunity to scale their ideas and build prototypes and MVPs that can become real products. The guidelines from investors and mentors will help them.


"Hack for Peace" gathered those who wanted to make an impact and contribute to the creation of anti-war tech solutions. It was a great weekend filled with creativity and fun fueled by powerful mentorship support. We want to thank all our participants, experts, and partners for their hard work and commitment. We are very inspired by you," says Hack for Peace initiator and Head of Global Affairs at Sigma Software Group, Alexandra Govorukha.
about the author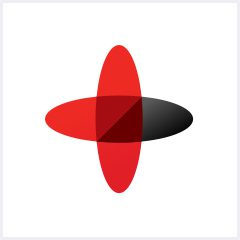 Software Engineering Company
Sigma Software provides IT services to enterprises, software product houses, and startups. Working since 2002, we have build deep domain knowledge in AdTech, automotive, aviation, gaming industry, telecom, e-learning, FinTech, PropTech.We constantly work to enrich our expertise with machine learning, cybersecurity, AR/VR, IoT, and other technologies. Here we share insights into tech news, software engineering tips, business methods, and company life.
Linkedin profile
Related services & solutions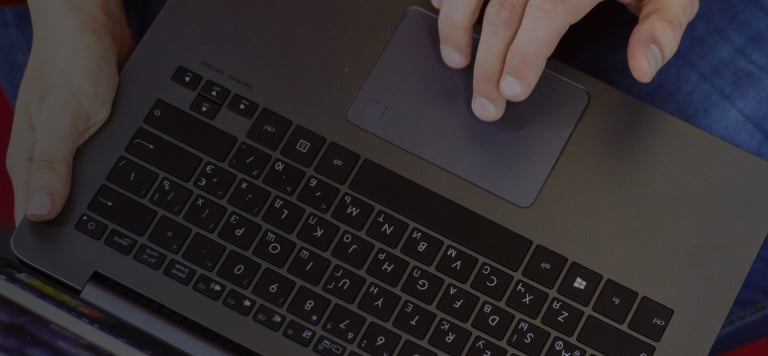 NEED AN INNOVATIVE AND RELIABLE TECH PARTNER?