Top 8 Tools for Remote Work and Collaboration
Modern technology has provided us with a limitless assortment of tools to help support remote work management and collaboration. With remote work an essential part of our daily work life at Sigma Software, we not only have a set of tried-and-true tools we rely on, but we never miss a chance to try out new ones.
The following is a list of our all-time-favorite remote work tools, as well as insights about these tools from our team members.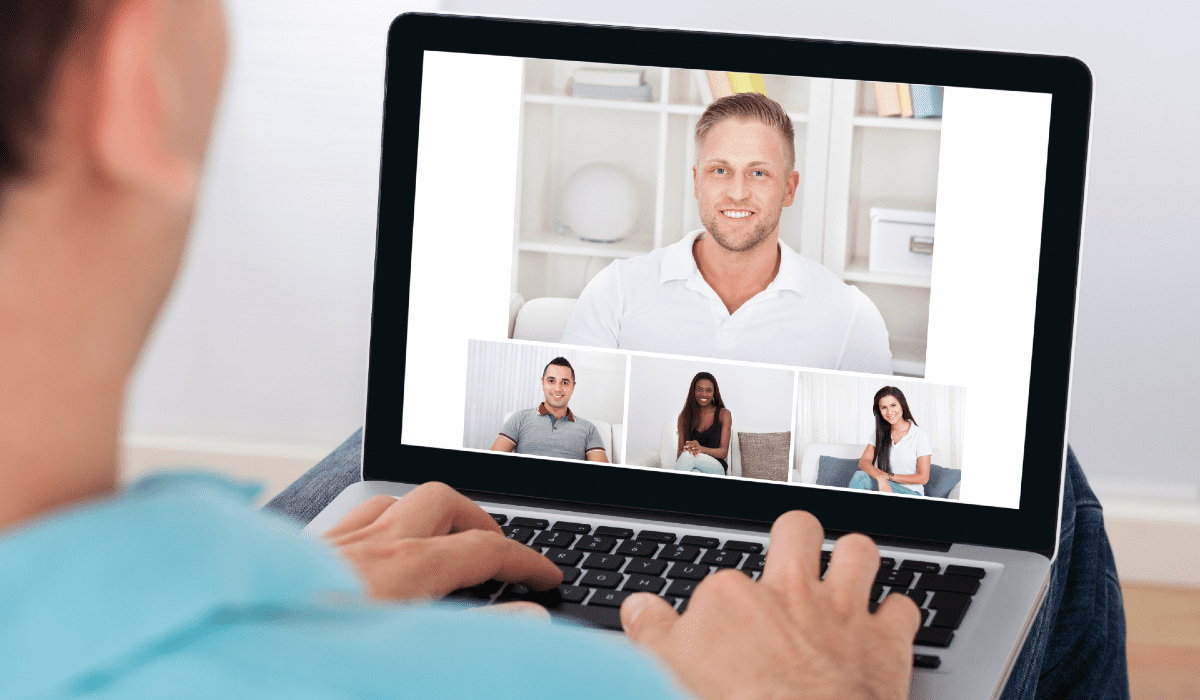 Tools for Staying Connected
Staying connected tends to be a major challenge for remote teams. Therefore, it was imperative that we find a good tool or set of tools to help us more easily communicate. Below is a list of tools we use most frequently:
Anastasia, Program Manager and Account Manager:
"We use Slack for team communications and work discussions on several projects we deliver for startups. It's fast, convenient, and can be integrated with diverse Google services. Integration with a calendar is one of my favorites as you can plan appointments right from Slack. The only drawback I find is that Slack does not support video calls, so we have to rely on Zoom for videoconferencing."
Andrey, Project Manager:
"We use Slack for one of our projects in which we develop and support a self-service portal. Slack is extremely convenient for day-to-day communication and we even use it for audio calls. The sound quality and performance are sufficient, however, the tool is quite demanding in terms of RAM memory."
Olga, AdTech competence center leader:
"We use Zoom with most of the projects we have in AdTech. What I like most is that with Zoom you can create recurrent meetings with a permanent link without the need to recreate the link every time you are going to join the call. The app provides stable connection and sound quality even with poor internet and allows users to join meetings even with regular dial-in calls. Another cool feature is that the meeting can be started without a host, so you can be sure that communication will take place even when the host is not available or is late for the meeting. The only things Zoom lacks is that you can't be the host on several meetings at the same time and that there can't be two hosts for one meeting."
Sergio, Business Development Manager:
"We use Zoom a lot for remote video calls with potential customers and partners and I'm in love with the tool. There is stable, good quality both for video and audio calls, and easy desktop sharing. I also like the whiteboard option as you can brainstorm with the customer online just the way you do during in-person meetings. They also have a virtual background option, which comes in handy when working from home; I don't have to worry about customers getting distracted by my dog running around in the background while I'm in a meeting."
Sergey, Remote Delivery Center Coordinator:
"Our team works in close collaboration with our customer's teams and product owners in Sweden. All the communication on our projects is conducted through Skype and sometimes Skype for Business. When we started our collaboration with our customers 11 years ago, Skype was actually the only decent alternative, and our customer's team was already using it extensively. Since then, many new tools have emerged, and to compete Skype has grown to support multiple devices and syncing chats among them, giving an option for quick and easy calls, etc. The only nuisance from my perspective is that it lags from time to time, but this has never caused any critical problems."
Other tools to look at are:
Discord – a free voice and text chat that was initially tailored for gamers but is gaining momentum in other communities as well. It's free, simple, secure, available both for desktop and phone and is definitely worth trying.
Microsoft Teams – an Office 365-based app for chat, meetings, and file sharing. Ideal for large and extra large teams. Due to the Coronavirus pandemic, Microsoft is giving away a free premium version for 6 months.
Google Hangouts – a free-of-charge service for business and personal communication that uses Google Hangouts Meet for group video calls and Google Hangouts Chat for group chats. There are virtual rooms for working on projects and message chains that make it easy to track progress and control the execution of tasks. Furthermore, up to 8K participants can join a room.
Google Meet – is a simple to use and highly productive assistant service that provides instant messaging, group chats, video conferences, calendar planning. The tool is compatible with other solutions for video conferencing, such as Skype for Business, Polycom, and Cisco.
Whereby – is a flexible tool for video meetings that supports conferencing via browsers or iOS. There is no download or installation required to start communication, just a shared custom link. Easy screen sharing, customizable backgrounds, and chat recordings are among other features. Furthermore, up to 50 participants can join the meeting.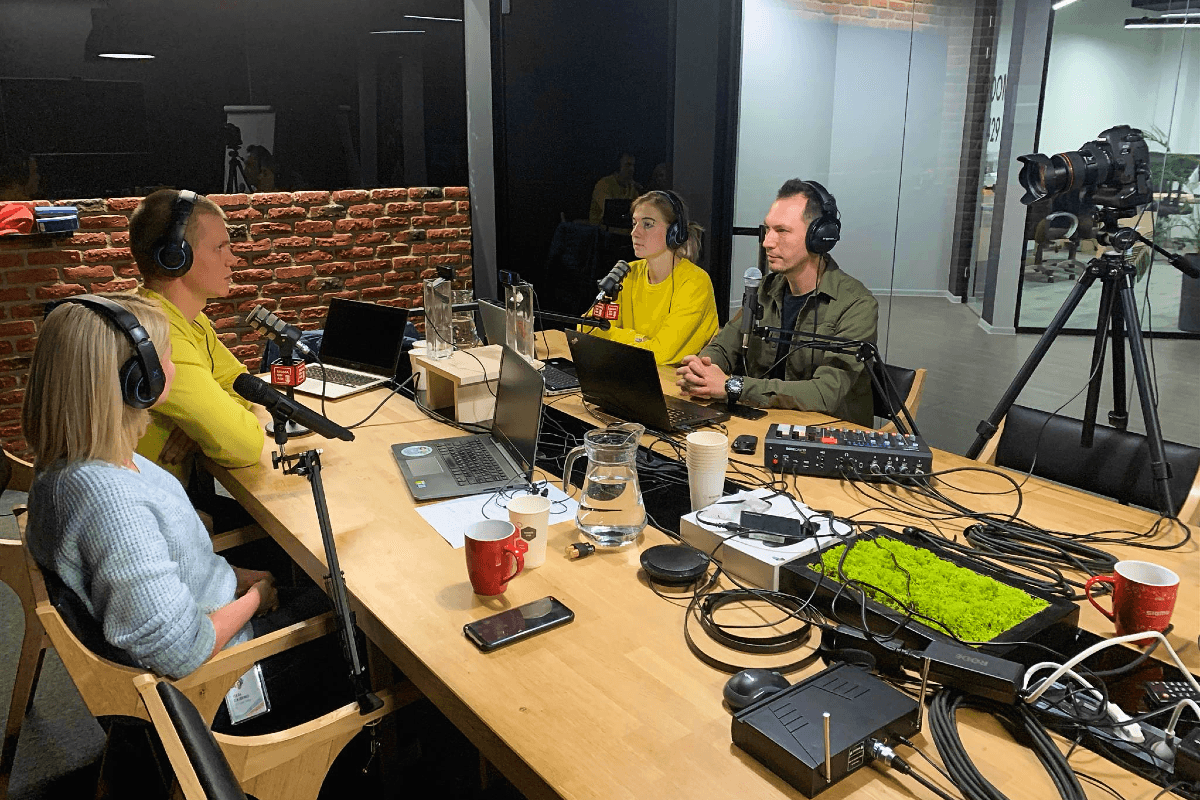 Tools for Staying Productive
Staying productive is another important challenge of working remotely. Luckily, the market has provided us with a variety of tools that will not only keep us on task, but will also track our progress in one secure and easily accessible place. Here is a list of tools that we use for all types of projects.
Many companies use Atlassian for both project management and to issue tracking. Jira dashboard has multiple features and functions and is flexible enough to be adjusted according to your current project needs. Moreover, there are many Jira add-ons and extensions that cover almost any project need.
Stefaniia, Project Manager:
"We at Sigma Software rely on Jira in most of the projects we deliver.  For example, we used it with my current project, where we developed the React Native corporate app enabling customer's employees to access news, activities, coworkers, and more. I like Jira for its great release versioning functionality, flexibility in tasks tracking like customizable dashboard and workflows, integration with other services like Confluence and Bitbucket, and more. However, the possibility to create and maintain a tickets roadmap in the basic version would make it even better."
Sergey, Remote Delivery Center Coordinator:
"Our team includes 35 people, working on three big access management related products. The products are extensively used on 10k+ construction sites with 400K workers, so one of the top priorities for us is predictability and stable delivery within planned deadlines. We rely on Jira for project coordination and control plus Confluence for collaboration and document sharing, since they're the most reliable, stable, and proven set of tools from an acknowledged industry leader."
Another useful collaboration tool for project management and task tracking. Trello is organized in the form of a board with tickets, which can have a set of properties, such as description, assignee, checklist, comments, deadlines, etc. The tool is extremely simple to use and gives you a clear understanding of task statuses, assignees, and progress.
Oksana, Project Manager:
"We often use Trello as a kanban board for smaller projects, and I like its user-friendly interface, extensions, and add-ons that plug-in to Chrome for time-tracking and reporting. It also has out-of-the-box integration with popular tools like Slack & GitHub. I can't say there are any killer-features in the tool, but this simplicity makes Trello very convenient. If you need to track interdependent tasks, have a calendar view, or add some filters to the tasks, you'll probably need to look for a more sophisticated tool."
Rita, Project Manager:
"We used Trello on a project related to the optimization of a customer's software systems landscape. Of course, Trello itself would not have been sufficient for planning tasks on such a large and complex project. However, for high-level planning, status meetings, and follow-ups, it has proven to be very handy. So, we've used it as an add-on to Jira since it has out-of-the-box Jira integration features, providing the big picture of the project's progress to our customers."
Another productivity and efficiency tool good for both small and large teams. The tool has its own cloud-based features that allows teams and whole organizations to map out each step and organize all the details of your work in one place.
Oksana, Project Manager:
"When we come to the planning and management stages of a project, it often happens that Asana is the first tool I think of. Asana offers intuitive interface and UX, and supports work with lists, boards, and a tasks calendar. It enables task prioritization, task dependencies, and hierarchy management, and offers custom fields and forms, which I usually use for time tracking. Asana's free version is quite limited in functionality, but the features available are sufficient to fuel distributed team collaboration."
Stefaniia, Project Manager:
"What I like most is that Asana provides users with the ability to form sprints in a very convenient and effective way. Asana also gives a simple and illustrative project roadmap that can easily be integrated with the board. I really miss that in Jira."
A project management tool that organizes a team's work by keeping track of the project's progress, and to set effective communication between team members. It provides users with dozens of features, the main one being breaking one's work into separate projects. Each project contains all necessary information that the team might need: assignees, documents, references, task description, etc. Also, for every project, there are various tools added to assist the whole team in the performance process like a message board, a group chat, file storage, and scheduling.
Viktoria, Design Team Project Manager:
"An amazing tool, indeed! I use various tools in my work, and Basecamp is one of my favorites. First of all, the interface is very user-friendly. It really looks like an email inbox tab. Basecamp makes it possible to create task list templates and manage tasks via a very simple and informative calendar. The tool is most suitable for teams that generate ideas together and collect information like Designers, PR, and Sales teams. However, the tool lacks prioritization and task dependencies management, as well as task filters and time tracking."
Other tools to look at:
Monday.com – a tool for team collaboration to work on a project and deliver it on time. The tool's flexibility offers the fast joining of team members and the ability to customize the interface according to workflows used by you. Also, it offers a variety of features for effective task and team management. Furthermore, Monday.com integrates with more than 20 apps.
Notion – a project management tool for teams and individuals, offering all the necessary features. As a single working space for these features, Notion gives users the opportunity to add or remove elements in order to build a management system that fits them best. The minimalistic interface is an advantage for teams that do not need the complexities of similar products. Furthermore, Notion retains reliability, usability, and flexibility in customizing the process.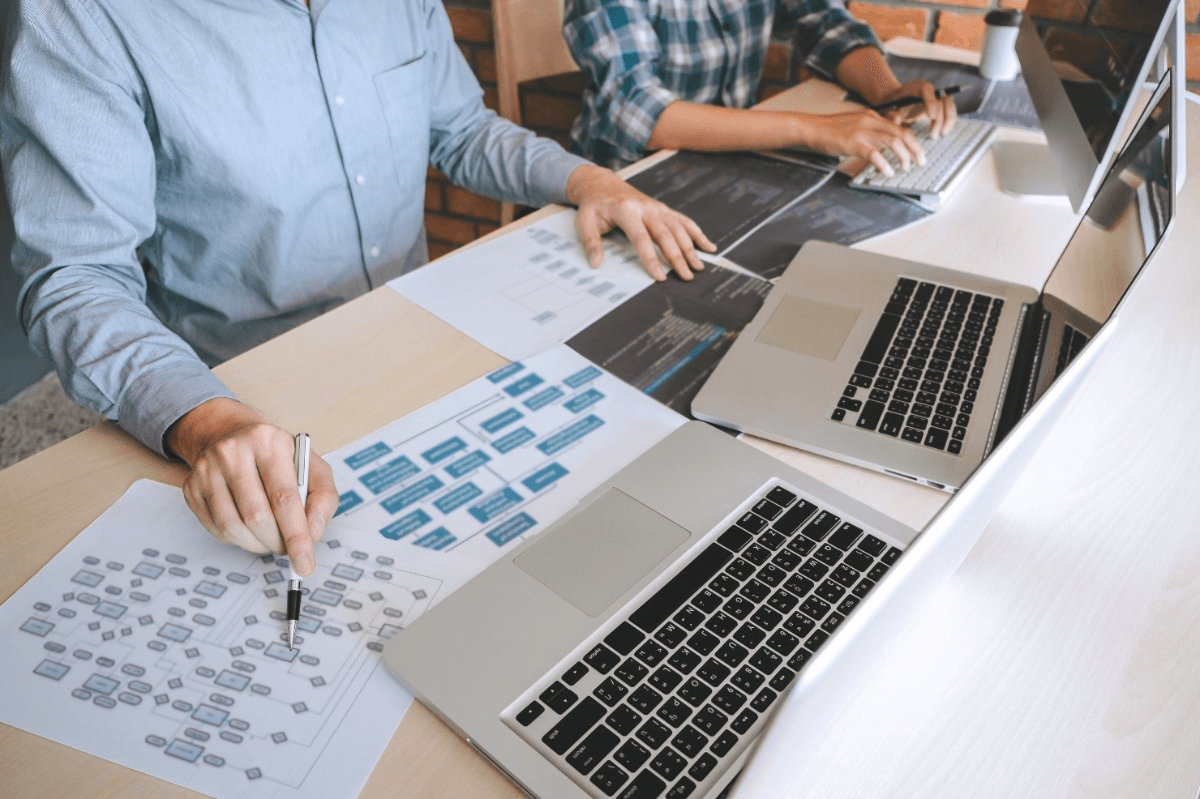 Tools for Staying Tuned
A third challenge in working remotely is staying in contact with your colleagues. With remote work, there are no more small talks in the office kitchen, and no more jokes from the colleague next-door. Few people like this. Maintaining a team's spirit of cohesion and involvement while working remotely is vital to staying involved in the social life of the company. At Sigma Software, we use Workplace by Facebook to bring people together and deepen engagement.
Workplace by Facebook – a social networking tool developed by Facebook for internal company communication. It may seem like a common Facebook page, but the main difference is that all content is available for groups. Workplace's private or chat messages, news feed, live video broadcasts, file sharing, auto-translation for multinational teams, etc. are good instruments for posting updates about what's going on within the company or for certain departments.
Stanislav, Human Resource Manager:
"Of course, any social-network-like corporate tool is more about how people use it and how interesting the content they share is, but usability also plays an important role. Workplace's interface and functionality is almost identical to Facebook's, so new hires don't need any onboarding with the tool, they can easily jump in and start communicating."
Anatoliy, Account Manager:
"Great tool to stay tuned about things happening in the company, share your project news and achievements with your colleagues, join corporate challenges like #sigmacooking, initiate contests, and share some useful materials with your colleagues. Staying tuned is always essential, and especially for big companies with offices in different cities and countries, especially now when everyone works remotely. Workplace is definitely one of the most convenient tools enabling this."
As discussed, there is an abundance of tools and solutions tailored to make remote work far more pleasant, easy, and productive. Selecting the ones that fit your needs best is just a matter of defining your needs and preferences and trying out the best looking options. Trust us when we tell you that we have not yet heard of any team or project becoming efficient or successful because of tools only. It's always people, culture, and processes that call the shots; you can read more about these aspects of remote work in the article Remote Team Work – How to Turn Challenge into Opportunity
about the author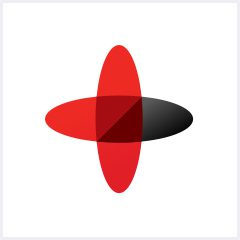 Software Engineering Company
Sigma Software provides IT services to enterprises, software product houses, and startups. Working since 2002, we have build deep domain knowledge in AdTech, automotive, aviation, gaming industry, telecom, e-learning, FinTech, PropTech.We constantly work to enrich our expertise with machine learning, cybersecurity, AR/VR, IoT, and other technologies. Here we share insights into tech news, software engineering tips, business methods, and company life.
Linkedin profile
Related services & solutions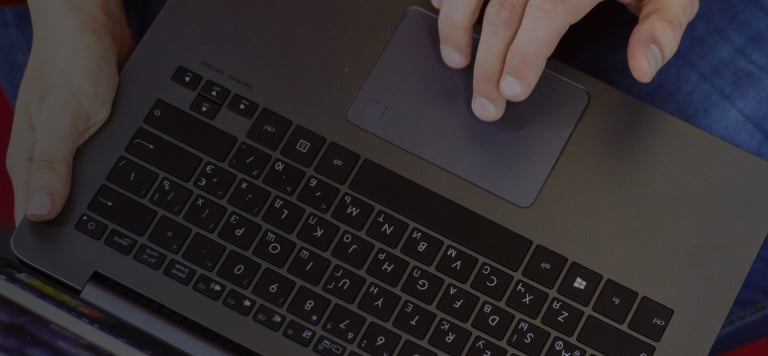 NEED AN INNOVATIVE AND RELIABLE TECH PARTNER?