Virtual and Augmented Reality in Healthcare
AR/VR technology can help healthcare professionals in many ways. After the outbreak of transportation, when the world suddenly became a much smaller place, AR/VR is probably the next comparable thing. With virtual reality you can be any place, a world-class surgeon can visit any patient, any student can learn from the best in the field, or you can trick your mind and relieve physical or psychological conditions. Leading mind and institutions in healthcare are working on implementing AR/VR solutions to provide better medical services. This is an overview of the most impressive of their ideas.
Remote Health Services
One of the most useful and vital fields of application of VR in healthcare is remote surgery. Virtual reality in conjunction with a remote-controlled robot can bring best surgical services to the utmost ends of the earth. VR-assisted remote surgery means minimum waiting time for the patients and no inconveniences of travel for medical specialists.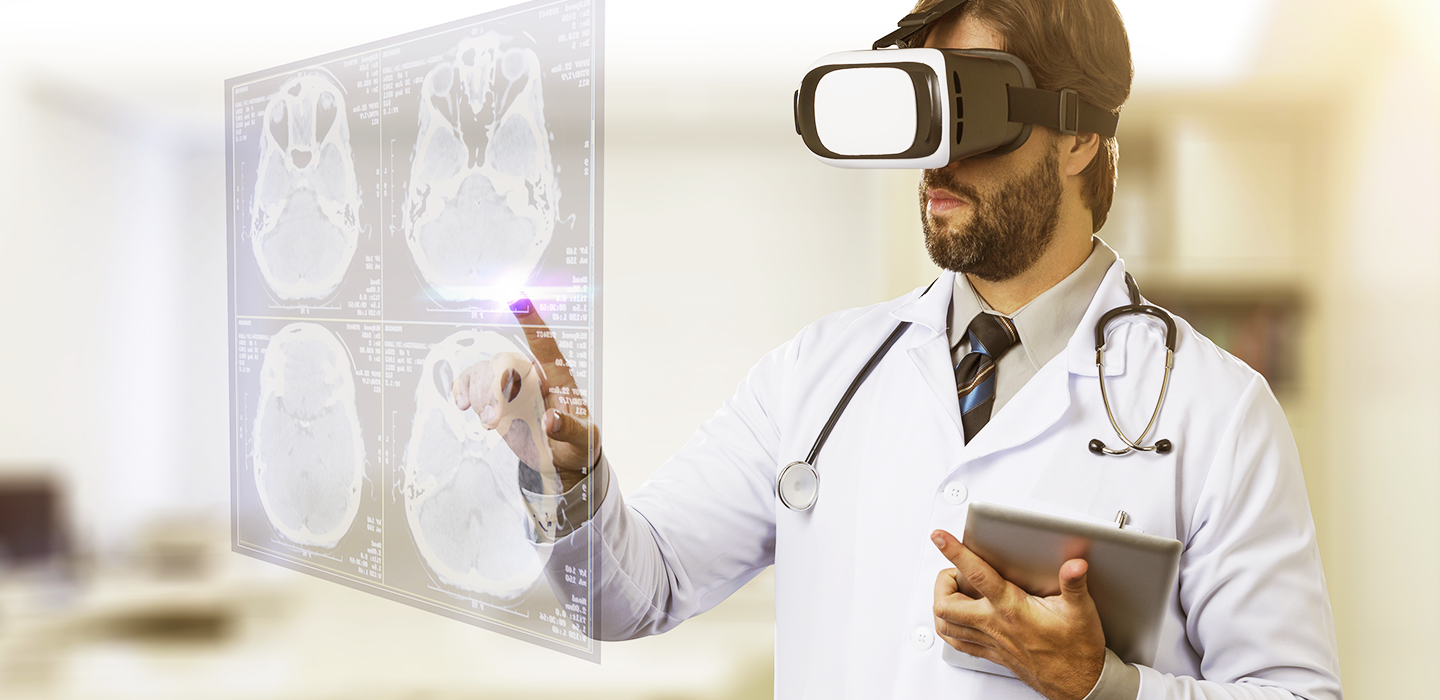 Actually, VR can help surgeons even before they step in an operating room at the stage of surgery planning. Every human is unique as well as their bodies. Surgeons know that as no one else and they carefully plan complex surgeries, like those on brain. To make this planning more efficient, they can use 3D models of the operation site built using MRI and CT scans.
As to Augmented Reality, what it does is adding to information we get from our five senses. With AR, medical professionals can see through patient's body to identify veins, organs, lesions and perform medical procedures and operations with increased accuracy. AR visualization and anatomy analysis can become an integral part of tomorrow's operating room (see video).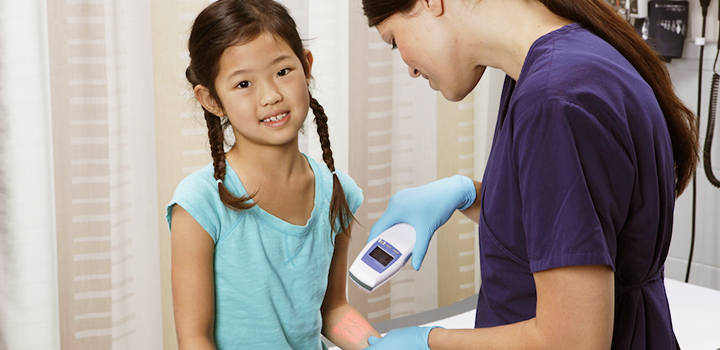 Photo credit: https://www.accuvein.com
Training and Learning
Students and working professionals can learn and practice their skills in near-real life conditions created using VR. Combination of VR and a wide array of sensors ensure visual and tactile resemblance of operational environment and patient's response to treatment.
VR apps give medical students an opportunity to learn human anatomy at a completely new level. Students get a possibility to interact with bones and organs and see them functioning. For example, they can study in detail every "layer" of skin and muscle, how they are placed and attached to bones. As an example, you can see the capabilities of YOU, a software platform that allows interactive exploration of a 3D virtual human body.
Another useful learning technique is to observe surgeries performed by experienced professionals.  VR surgery livestream allows doctors from all over the world to learn from stars in their profession. They can see the operation from the viewpoint of the surgeon and prepare to unfamiliar operations or adopt new techniques.
Patient Experience and Psychology
Immersive technologies and bodily illusions are proved to reduce pain and improve sleep. Burn victims immersed in SnowWorld game reported to forget about the pain. Amputees experiencing pain in the missing limb (phantom limb pain) can relax missing muscles in the virtual world and feel relief.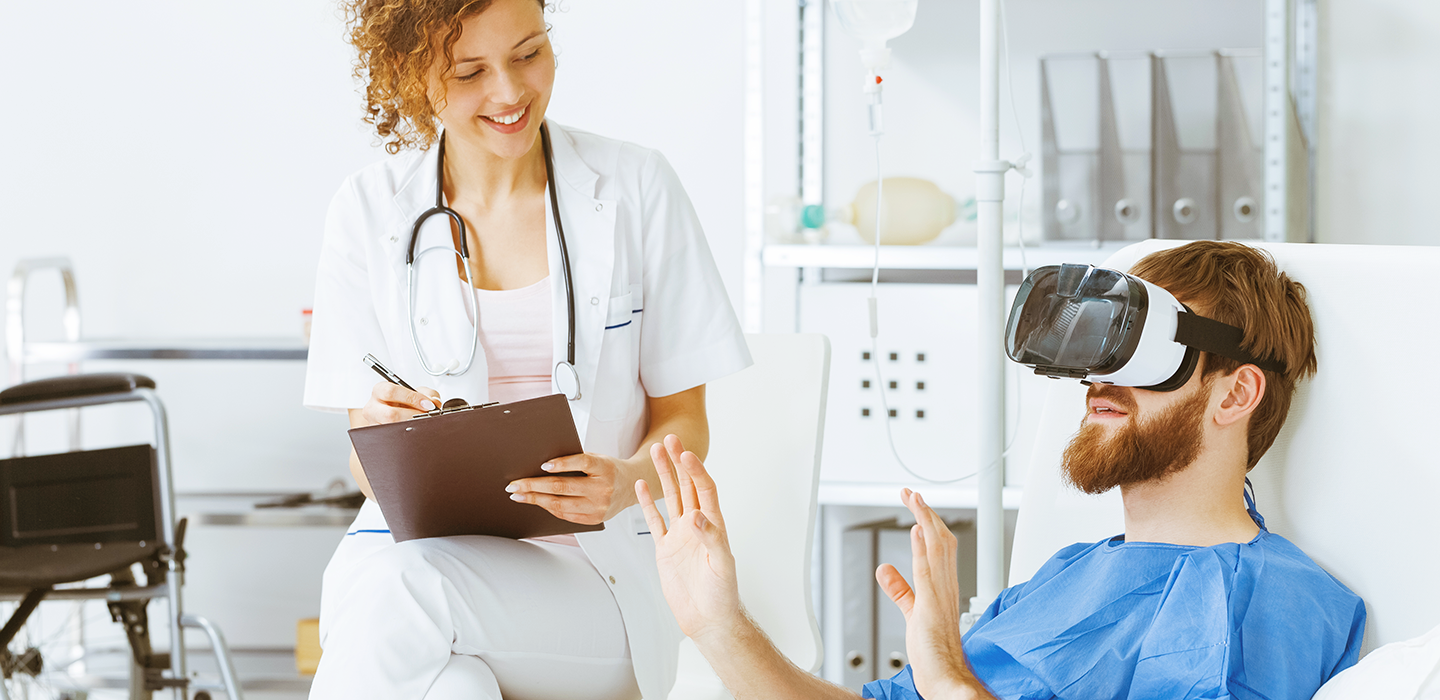 Placing a patient in a specific situation is also a recognized method of treatment for certain mental condition, such as anxiety, addiction, phobias, etc. Simulating virtual environments to create such situations improves control over the situation, saves time and cost.
Moreover, VR technology is a means to stimulate a patient to do necessary treatment activities. For example, rehabilitation for a patient with locomotor disabilities after a stroke can be lengthy and boring. VR games immersing a patient in an engaging virtual environment ensure motivation and patient feedback in motor learning.
Conclusion
Creating virtual, augmented or mixed reality holds great potential for healthcare. For sure, AR/VR technology is going to take medical services to a new level in the nearest future. We are eager to see more new AR/VR additions in hospitals and clinics. Hope you do too.
---
My gratitude to Yana Arbuzova for her help in preparing this article.
about the author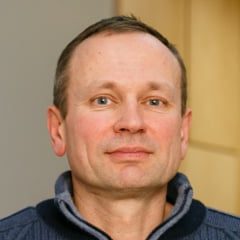 Business Development Manager
Sergio has more than 20 years of practical experience in IT sales, market research, branding, marketing strategy development, and IT project management. Sergio assists large companies and startups to define and launch new services and products with a focus on software development and IT consulting. His zest for new ideas and achievements materializes into productive projects.
Linkedin profile
Related services & solutions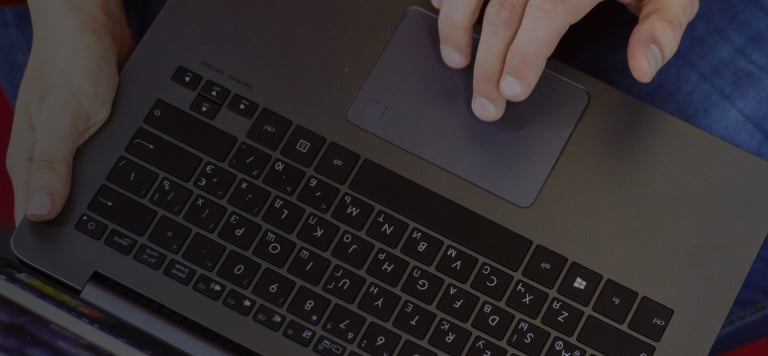 NEED AN INNOVATIVE AND RELIABLE TECH PARTNER?