Winner of the Scholarship, Launched by Sigma Software, Joins our Company
Four years ago, Sigma Software and the Ukrainian Catholic University (Lviv) launched a scholarship to receive a Bachelor's degree in computer science. The сompany paid the full student tuition fee for the internal form of training for the scholarship winner, Anton Borkivskyi. Along with the opportunity to study, Anton got a chance to take part in trainings, workshops, and thematic events organized by Sigma Software University, participate in internships, receive mentorship support from the company`s experts, and more. Years of study are now behind, Anton recently received a Bachelor's degree, and already joined Sigma Software team as a Junior Software Developer.
Four years ago, the winner was decided based on the results of an external independent testing and applicant's essay analysis. These days, Anton no longer remembers what he wrote in his essay, but remembers well the joy and enthusiasm that he experienced when he received the award letter. Then followed new acquaintances and new friends, many new things to learn, new technologies and directions, constant self-study, and the first experience…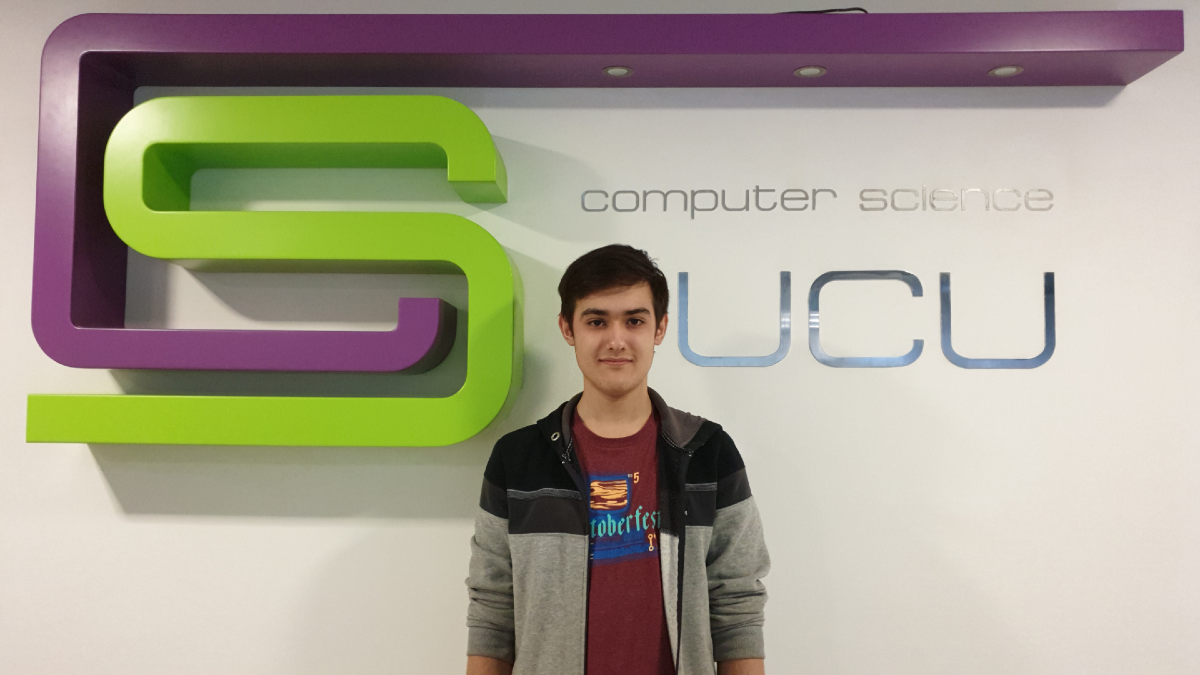 Today Anton admits that the choice of a university was somewhat risky:
"The educational program I applied for had only existed for a year at that time. There was not a single graduate back then, it was still difficult to understand what the results would be. This novelty, however, was a strong point too, since the program contained relevant knowledge that met the requirements of the business and the market. In addition, the university values appeared to be close to my own: openness, transparency, non-bureaucracy. Therefore, I decided to trust my intuition, and I have to say, I never regretted it.
As a graduate, I am completely satisfied with both the level of education and the program, which covered many technical and non-technical areas. I was also very pleased with the atmosphere we learned in: we could freely communicate with our professors, ask for their advice or address them for help, and we could always count on it.
In general, the university gave me a knowledge base, but, more importantly, it set the vector for further development and fostered the ability to learn. I think, any specialist, who wants to become successful, should determine and adjust the direction of own development, depending on the current trends. You never know what technology will become trendy tomorrow, so it makes sense to be aware of everything that is happening around, and react correspondingly on time."
The ability to learn is perhaps the most important trait of a successful specialist today, in the ever-changing environment. Anton says that most young people consider the organization's contribution to the professional development of its specialists as an extremely important factor that greatly influences the company's choice. Social responsibility also plays a significant role.
"What attracts me at Sigma Software is that the company creates a number of opportunities for its team members for constant education and growth. Internal and external courses, trainings, professional events, communities, the extensive digital library and video archive are open for everyone who feels thirst for knowledge. The strong and well-established institute of mentorship makes it easier to take the first steps in the profession. I also appreciate that the company encourages and supports specialists' innovative proposals – whether they are aimed at daily work optimization, getting better results on the projects, or contributing to social development and making the country a better place to live. These could be ideas on combatting COVID-19, joining charity initiatives, improving IT education, and so forth."
Anton has joined Sigma Software shortly before receiving his Bachelor's degree. Earlier, he had already received his first experience in a small product development company. Now he is engaged in a Data Science project for an American-based company, working in the FinTech area.
"Writing and reviewing code is a great part of my work, but obviously, the most interesting and engaging is brainstorming with the team, generating ideas, and seeing them being implemented. A distinctive feature of both my team and the company as a whole is the openness to the opinion of any specialist, whether Junior or Senior. When you are taken seriously by your colleagues who have much more experience, it inspires and motivates you to think over the ideas you voice out. Such an attitude is extremely important for me, and I`m sure, for most young people, who are seeking personal development."
Making the first steps in the profession sometimes becomes a challenge for yesterday`s graduates. Companies are looking for the skills that are rarely taught in Ukrainian universities – teamwork and communication are among them. For Anton, it did not become an obstacle, since every semester the students of Ukrainian Catholic University gathered in teams to work on joint projects, try on Scrum approaches, test themselves in building efficient and transparent communications, develop presentation skills to pitch the finished projects to their professors. Among the personal qualities and skills that will be useful in work, Anton also notes initiative, readiness to delve into technology and master different directions, and ability to solve non-trivial tasks.
"Many young people want to grow not just into strong professionals, but also become leaders of teams and directions. To make it happen, you have to develop leadership qualities as well. Healthy self-confidence is also important so that you are not afraid to speak your mind and share ideas."
Speaking of the hard skills, there are some pitfalls here too. The world is changing very quickly, some trends are being replaced by others, technologies are becoming obsolete, new ones appear instead. No matter how advanced the university program is, IT specialists don`t have time to rest on the laurels.
"If you have just graduated, you have a strong advantage – you are still 'on the wave' of learning. It is easier for you to learn and perceive new things, it is easier to adapt and rebuild oneself. Also, young people don't have 'borders' in their heads. They don't know the limitations and 'this is impossible' state of mind, thus they can think outside the box. This is their strength and huge advantage that must be used to succeed!"

Looking for an additional information about how to join Sigma Software University?
In wrapping up, we have decided to ask Anton a few blitz questions.
What trends would you highlight in IT today?
Among other things, the transition to the remote work. I believe this opens great opportunities for companies and IT experts. Now there is no need to be tied to a specific location and the opportunities to find the right specialist have become wider.
If you could invent the time machine, where would you go first of all and why?
If this happened, the car would not stand idle. I'd like to visit different eras, look at the way of life of people living in the ancient world, in the Middle Ages, during the conquest, during the times of great discoveries, the list is quite long… Perhaps the development of the VR technology will let me do this soon without a time machine.
Are you into AR/VR yourself? What directions are you interested in?
There were times when I was interested in robotics. I also took a course on building neural networks. Now Data Science and software architecture are among my favorites. AR/VR is not in my interest list so far.
Who motivates you?
My environment – friends, teachers, colleagues. Speaking of famous figures, there is no superhero among them, though I like reading their life stories, analyze their mistakes and success factors, rethink their experience, so that later, perhaps, I could apply it somewhere.
about the author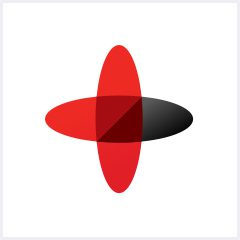 Software Engineering Company
Sigma Software provides IT services to enterprises, software product houses, and startups. Working since 2002, we have build deep domain knowledge in AdTech, automotive, aviation, gaming industry, telecom, e-learning, FinTech, PropTech.We constantly work to enrich our expertise with machine learning, cybersecurity, AR/VR, IoT, and other technologies. Here we share insights into tech news, software engineering tips, business methods, and company life.
Linkedin profile
Related services & solutions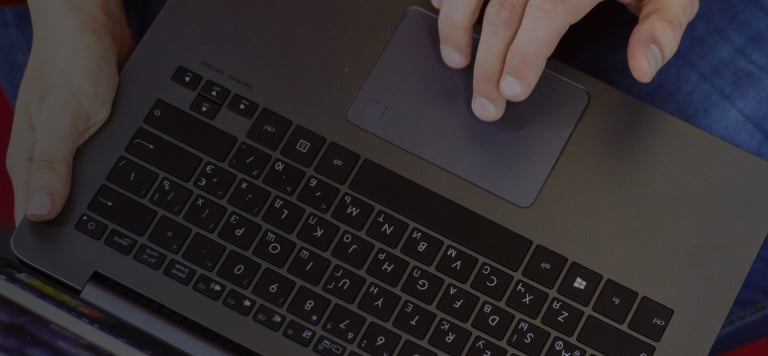 NEED AN INNOVATIVE AND RELIABLE TECH PARTNER?