Media
Sigma Software news and articles from the world of IT consulting and outsourcing: software development hints and tricks, best practices in Project and Product Management, stories of creating efficient IT solutions, overviews of tech events we visit, and much more.
Featured
Sigma Software Together with Tech Nation UK Launches a Cross...
Sigma Software and Black Snow Games Created web2 to web3 Tut...
Sigma Software Group Opens a New Category in EGR B2B Awards ...
All
Business practices
Corporate news
Events
Projects
Tech insights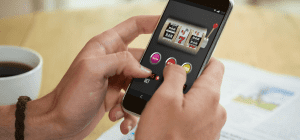 Trends in Slot Game Development
Now is a good time to play games; gaming or gambling – it doesn't matter. The only thing that matters today is social distancing.