My OurCrowd Insights: Trends Over the Next 10 Years and 5 Coolest Startups
Recently, I visited the 2020 OurCrowd Global Investor Summit in Jerusalem. I was so enthralled by the event that I would like to share some of my insights about the global startup scene.
The OurCrowd event gathered 23,000 people from all over the world, including startups, venture capitalists (VC's), representatives from family offices, multinational corporations, and visitors. It hosted 231 speakers in 34 sessions and 2,000 face-to-face meetings. Suffice it to say, everyone gets their needs met at OurCrowd: VC's and family offices discover where to put their money, and multinational corporations create their investment wings to stay in the game and avoid being outperformed by small startups.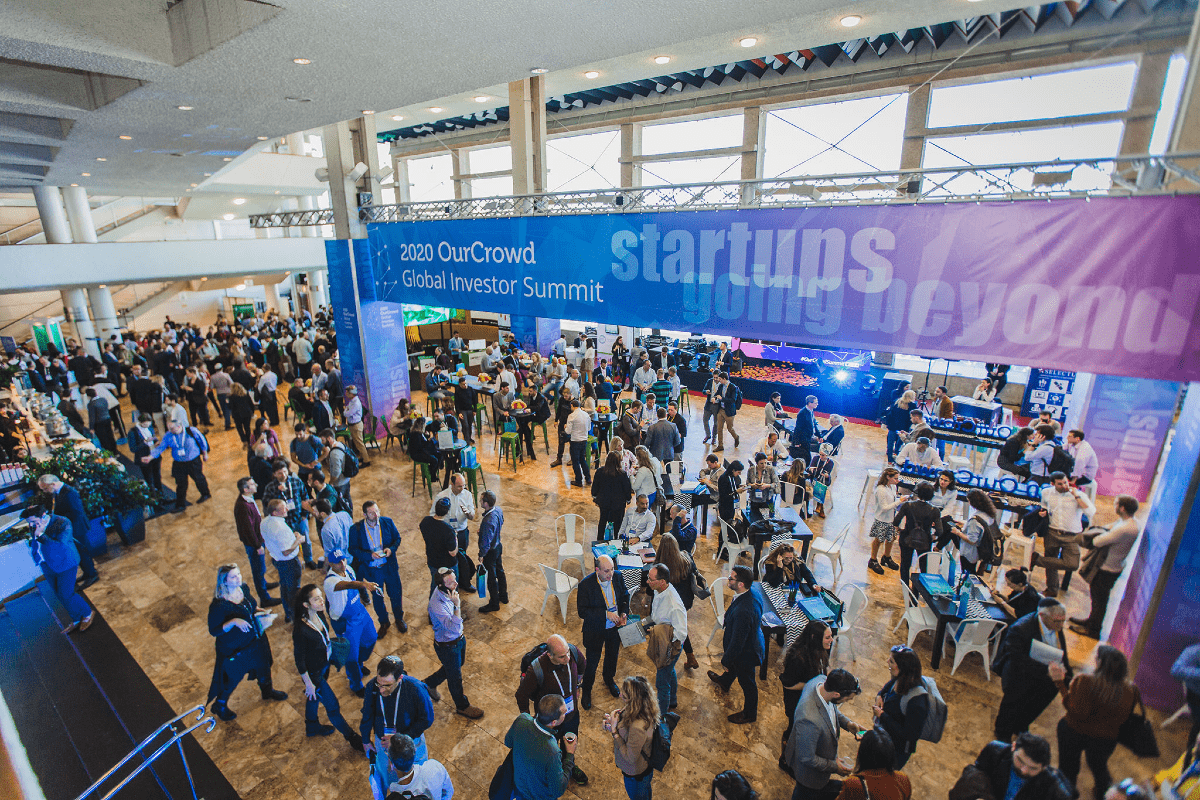 Uniqueness of OurCrowd
In addition to gathering the startup community for a global summit, OurCrowd is an investment platform with over 100 portfolio companies. Startups pitching on the OurCrowd stage have passed the required due diligence from a professional investor's team and have already received investments from OurCrowd. Additionally, any person can make an investment into OurCrowd or a particular portfolio company through their smartphone app as easily as buying a song on iTunes. Available options start from $10,000 and investment terms are the same for an individual or big fund.
OurCrowd CEO and founder, Jonathan Medved, is unrivalled. Jon is an Israeli businessman, serial entrepreneur, and innovator. Most notably, he was the first VC from Israel who spoke at the SALT conference in Abu Dhabi in 2019. To further build bridges of peace with the Arab world, there were registered delegates from 14 Arab countries at the OurCrowd event. This is a truly unique example of progress, important in the world's current political climate.
Israeli Startup Know-How
Israel proudly calls itself a "startup nation," and I believe they have grounds for that. Below are some facts about new businesses that were discussed at the conference and that left an impression on me:
In 2010, investments in startups in Israel amounted to $2.1 billion with a $2.6 billion exit value. In 2019, the investments reached $8.3 billion with a $21.7 billion exit value.
In 2013, investments in the OurCrowd platform totaled $24 million from 2,500 investors. By 2020, this sum increased to $1.4 billion from over 42,000 investors.
In 2019, OurCrowd invested in 38 new businesses. Over the whole period, 36 of OurCrowd portfolio companies exited.
Since 2010, the volume of early stage committed funding has been decreasing, while later stage funding multiplied more than twentyfold. In order to promote stability, the Israeli government launched a program creating a government fund that grants 85% of early stage needs, leaving just 15% to investors. This program was created with the intention of motivating investors to risk less. This showcases healthy governmental support of an innovative economy. People with global vision act in this same way; take for example Jon Medved, who increased OurCrowd's share in early stage investments as well.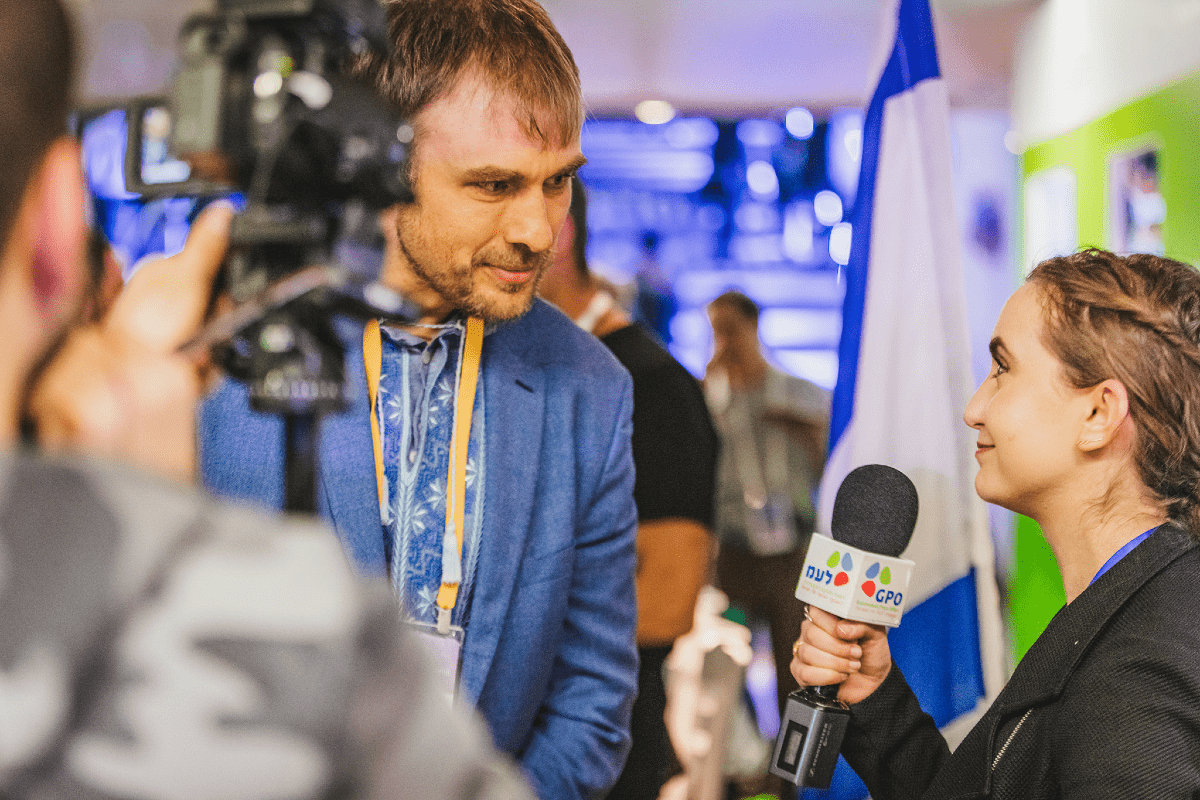 The 5 Coolest Startups
The next topic I'd like to discuss is the startups that were presented at the conference. As OurCrowd focuses more on healthcare innovations, food technology, and global innovations, these were the types of startups presented. Below are the five that I consider to be the most inspiring: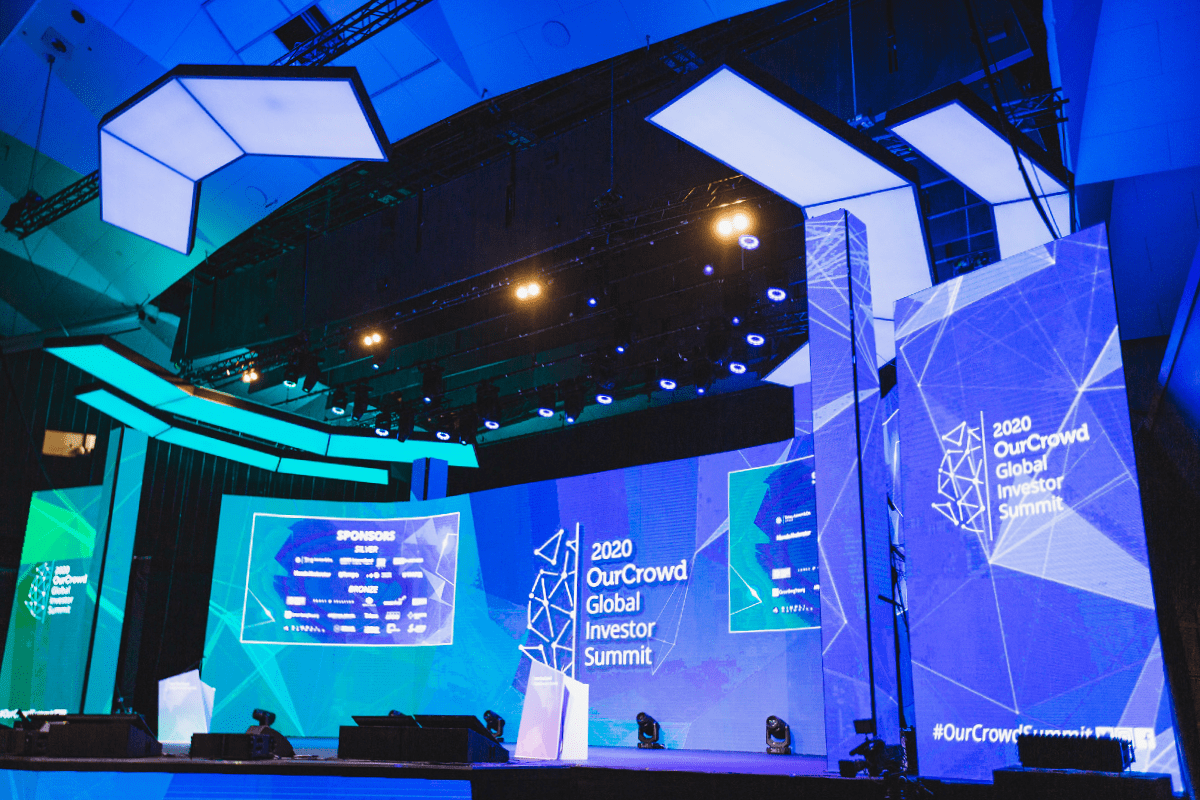 Ten trends Over the Next 10 Years
Among all of the speeches, the most important I would like to emphasize is OurCrowd's forecast of the most prominent technologies being developed over the next decade. At the #OurCrowdSummit, OurCrowd CEO, Jon Medved, stated:
"As we start the new decade, we want to celebrate the incredible achievements of the Israeli tech ecosystem over the past 10 years, and OurCrowd's key part in this unbelievable story…But, looking forward, we want to take a long-term view and focus on what is needed to get where we want to be, 10 years from now."
So, what is waiting for us over the next decade? Eli Nir, OurCrowd's Senior Investment Partner, and Stav Erez, OurCrowd's Partner and EVP of Business Development at Lab/02, gave us a preview of ten upcoming trends.
Lab Food Gets Tasty – With the global demand for meat and seafood at its highest, we will soon see much more food produced artificially. For example, San Diego-based, BlueNalu, is producing real seafood products directly from lab-grown fish cells. Israeli-based, Ripple, creates artificial milk with a cow milk taste and eight times more protein than almond milk. Another Israeli startup, DouxMatok, is making sugar and salt alternatives with considerably less real sugar and salt, but with the same tastes.
Mind Over Matter: Our Brain Gets Wired –Although this is a new market some companies are already making moves. These companies believe that communication between a human brain and an external device can be much more efficient if a direct pathway is established. Recently, Facebook acquired CTRL-Labs, a startup that translates conscious intention into action. Another startup, CorrActions, can read your mind and intentions, even before conscious awareness. It translates the intentions into actions without invading your brain. Furthermore, Elon Musk's, Neurolink, has already begun making implanted chips to link brains to computers. Neurolink's goal is to understand the brain in order to help people with neurological disorders and to become the next step in human evolution.
The Race to Autonomous Driving Becomes a Marathon – Currently, almost all car producers are inventing their own autonomous driving systems. At Sigma Software, we have also developed a system for autonomous driving for trucks. It is a fight to find a systematic approach to development, which will be taken as the standard. Everyone knows Israeli startup MobilEye, which was acquired by Intel for $15.3 billion, as one of the biggest exits in Israeli history. Now that smart cameras are advising drivers of potential threats on the road before the driver identifies them, companies are developing many different sensors. One example is the laser-based LIDAR sensor, which pulses up to 150 thousand per second, and can read the environment and transfer the information. Then, startup Vayavision, takes that information and is developing the technology to transform the data from the sensors into real 3D models. This data is then analyzed by the new technology for AI chips and machine learning, and transfered into the cloud in realtime on the embedded devices, all being developed by startup, Hailo. Furthermore, Brodmann17, has developed specialized software that has decreased requirements to the computing power for special AI tasks by 20 times.
AI Beats Moore's Law – Moore's Law is a prediction made in 1965 claiming that we can expect the speed and capability of our computers to double every couple of years, and that we will pay less for them. AI developed very close to this prediction up until 2012, when computers started to double every 3.5 months. This revolution is led by companies like Hailo, an Israeli startup developing a breakthrough specialized deep learning processor. This processor empowers intelligent devices with the performance of a data center-class computer, operating in real time at minimal power consumption, size and cost.
If You're Not Scared of the Dark, You Should Be – The hidden world of the Dark Web is elusive to all search engines and a stomping ground for all kinds of illegal activity. It is also the favored location to plan cyber-attacks. Distributed technologies like blockchain allow people to bypass government regulations to make the internet and modern technologies more available to the people and less available to blocking. This gives "bad" people more ability to hack systems exposing government and energy systems to these threats. This is similar to the case with the Strava application, which showed "heatmaps" of runners, and made the positioning of secret military bases on a map publicly available. Companies like Sixgill are haphazardly searching the Dark Web for signs of any cyber threat against businesses and provides real-time threat intelligence to customers.
Productivity Leaps Ahead to Discovery – Many startups are acting in the direction of automation. Anything that can be automated will be, with AI and Machine Learning playing an important role in the process. Using low- and no-code tools, the startup NoCode is expected to reach a market cap of $52 billion by 2024, analysts at RBC Capital Markets state. Another example is Kaholo, which developed a visual development environment for DevOps-related automation, cutting development time from days to hours.
Looking Good Means Feeling Good: Computer Vision Drives Healthcare – Companies such as the above-mentioned Nano Retina and SightDX are using Computer Vision and AI to create better world healthcare.  Another company doing this is Kemtai, which transforms our laptops or iPads into virtual trainers we can access at home. Furthermore, Scopio created a breakthrough high-resolution imaging system, allowing healthcare professionals to perform more powerful microscopic analysis with the help of AI.
Robots Will Play Nicely Together – Collaborative robots are ushering in a new era in the robotics markets.  Advanced AI technology has made it possible for robots to not only be able to communicate with each other, but to communicate with humans as well. Brillianetor is a SaaS solution that provides robots with collective autonomous decision-making capabilities. Memic, an Israeli company, has set out to transform robot-assisted surgery by developing robotic arms that reach places humans are not capable of reaching.
Materials Become Material – Companies are also working on becoming more sustainable, recycling old materials to create new. For example, the Super Bowl used easier-to-recycle aluminum instead of plastic for beverages. Boeing introduced a new plane with 3D-printed turbine blades. Furthermore, Israeli startups, such as SolCold, are developing materials to cool buildings when overheated by direct sunlight.
Schrödinger's Catfight Over Quantum Supremacy – The exponential growth of computing power will bring us not only to new possibilities, but to new threats as well. Google has already announced a new 72-qubits quantum computer with unprecedented speed of calculation, or quantum supremacy, stronger than any supercomputer has ever been. Quantum computing will initiate a new era of security systems that are based on the inefficiency of computers to break the encryption due to lack of computing power. A new approach is needed and that's why new startup, QuantLR, from Jerusalem University, is currently working on unique security systems. In November 2019, they announced a successful proof of concept of quantum key distribution as the new encryption solution.
Ukrainian Representation at OurCrowd Global Investor Summit
I had the privilege of attending the OurCrowd event with a large Ukrainian delegation. Our delegation had its own booth which included IT experts from Sigma Software and four leading Ukrainian IT service companies Ciklum, Beetroot, SHALB.com, and Innovations Development Lab. The Ukrainian booth was a part of the Ukraine Tech Days initiative, organized by Sigma Software and led by Alexandra Govorukha, Sigma's Head of Growth in the United Kingdom and Israel. Alexandra went above and beyond to bring everyone together and make out booth a success.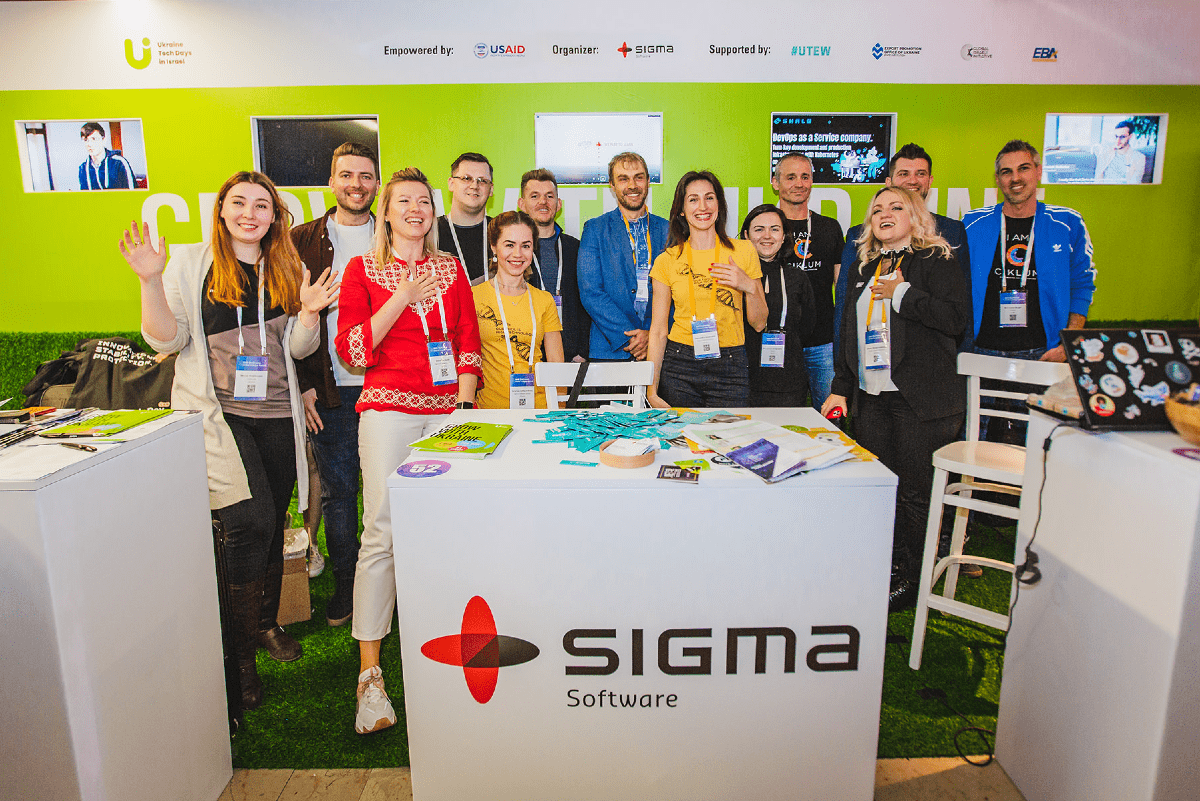 If you are interested in learning more about the conference and the many exciting startups it exhibited, you can find more information by registering via your LinkedIn account at ourcrowd.com. I truly hope, if you haven't already attended, that you get to experience future events and all the insight it offers.
Read also Alexandra Govorukha's article: OurCrowd: Meeting our Customers and Building New Connections in Israel
about the author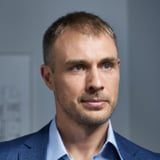 Chief Executive Officer
Valery started working in IT as C++ software engineer and Team Lead back in 1998 in Telecom business. He co-founded Sigma Software in 2002 together with his friends and served as a company CTO and COO. Valery is acting as CEO since 2014 and concentrates on strategic company initiatives and business development.
Related services & solutions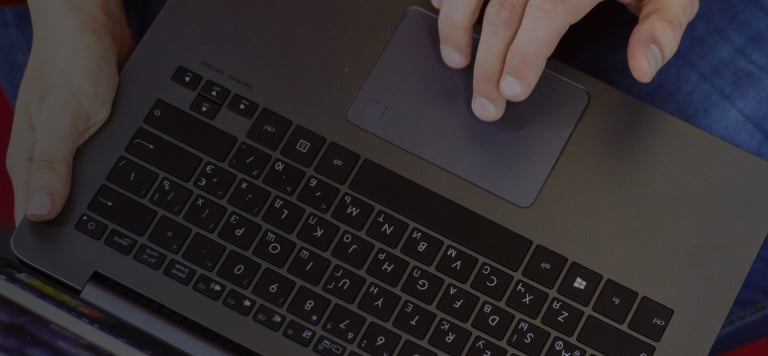 NEED AN INNOVATIVE AND RELIABLE TECH PARTNER?